Marriage isn't always about the wins. Sometimes marriage can be rough and it's all about how you handle the tough times - that's when you know you can get through anything with your spouse by your side. And Taylor + Ryan went through a tough time right as they were about to get married. The couple planned to say "I do" in Charleston, SC in 2016 when Hurricane Matthew struck the east coast. Their wedding was planned on the same day the storm was about to hit. But what did this couple do once they cancelled their wedding? They planned a small, intimate gathering right here in Nashville, TN! But don't think the storm brought them down - this couple's happiness radiated throughout their day (and throughout their photos by Lindsay Campbell Photography). See them all below and hear all the details about how this couple weathered the storm below...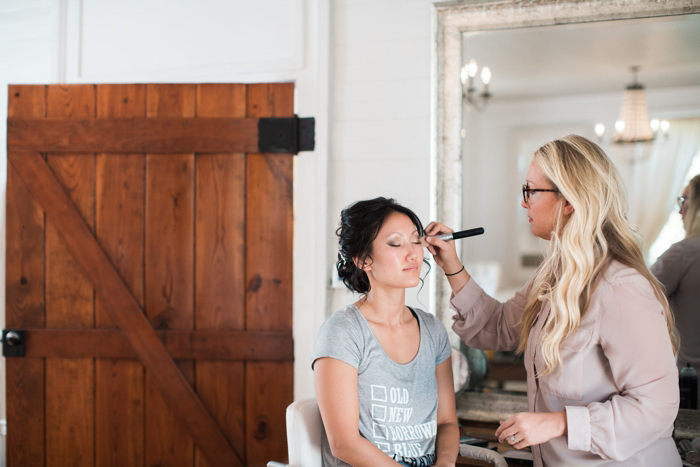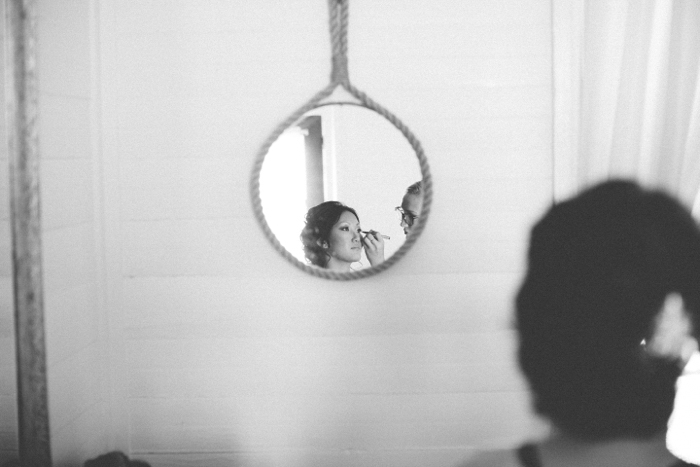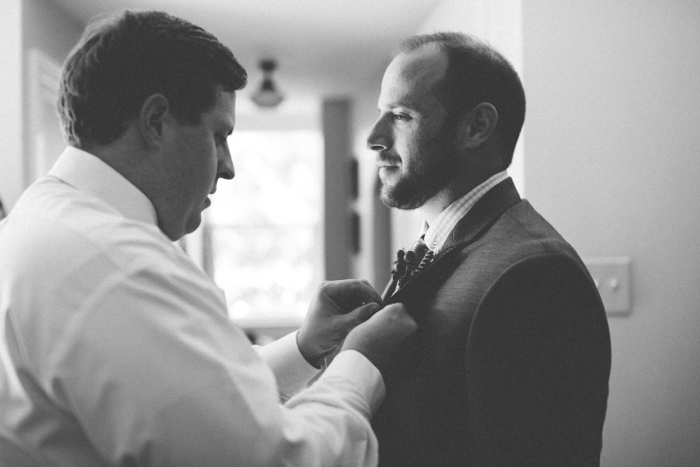 Taylor + Ryan
Homestead Manor
10.9.16
From the photographer, Lindsay Campbell: Taylor is one of the sweetest people we've ever met - kind, caring, and always smiling. Ryan is warm, friendly, and absolutely hilarious. His sense of humor and down-to-earth nature is contagious. They are such a wonderful pair, and they welcomed us into their intimate wedding plans with open arms; they are now dear friends of ours.

Taylor and Ryan originally hired us to shoot their destination wedding in Charleston, South Carolina. They considered going the "traditional" route, but once they started thinking about doing an intimate wedding in Charleston, they were hooked. They absolutely love Charleston, and it seemed like the perfect spot for an intimate, beautiful day with just their immediate families. (And we honeymooned in Charleston, so this wedding had a special place in our hearts, too!) They were so, so excited. They set their date for October 9th, 2016, booked their flights and their vendors, and that was that. They had to wait almost a year for the big day to arrive, but it never dampened their excitement.

Well, Hurricane Matthew apparently had different plans. Just a few days out from their wedding, we all watched as all the forecasts showed the storm making landfall on - you guessed it - October 9th, 2016. Right into the heart of Charleston.
More from the photographer, Lindsay Campbell: When I finally got the call from Taylor that they would be canceling their wedding in Charleston, it seemed a little incredible that something like that would happen to such an awesome couple. You never want that to happen to anyone…. But surely not these guys. A couple so incredibly in love and so focused on all the right things… A couple who truly just wanted to celebrate their love and promise their lives to each other in a place they love... But Taylor and Ryan handled it with the utmost grace and a true sense of joy. Taylor is a doctor and is in the AirForce, so rescheduling wasn't an option. Instead, they decided to look for venues in the Nashville area and they were able to book Homestead Manor for their wedding just days before the big day. They started the process of re-planning a totally different wedding in less than a week. Totally new vendors (except for us), totally new plan, totally different wedding day.

But what a day it was. Because of everything these two had gone through that week, there was such a sense of spontaneity and surprise that I kept feeling throughout the day... This wasn't what anyone had pictured, but it was, incredibly enough, pretty darn perfect. Ryan looked at Taylor with more joy and disbelief than ever, and Taylor had that huge, gorgeous smile plastered on her face the whole day. There were tears as they said their vows. There were hugs and laughter as everyone ordered their dinner and danced in Homestead Manor's upper room. And as it turns out, the very first big storm that Taylor and Ryan had to weather, they survived. I think it'll become more than just a funny story to tell as they grow old ("we had to cancel our wedding because of a hurricane!"), but a challenge that defines them and symbolizes their commitment to one another. It's pretty cool to see a wedding that becomes such a strong metaphor for marriage – you make plans, life messes them up, and in the end you learn how to love each other a little better.

And in their vows, they made sure to tell each other this: "I will weather every storm with you."

(And just an update on Taylor and Ryan... They JUST announced they're expecting a little girl this fall!!)