April showers occurred on Leah + Clay's wedding day, but they totally embraced the rain! Although their planned outdoor ceremony had to move indoors, their wedding turned out to be a dream! From the emerald accents to the rustic decor, their day at Rock Creek Farm in Gallatin, TN became Leah's design vision IRL. All of the details and memories were captured by T+K Photography and are pictured below. Plus, Leah is here to give us all the scoop on how a seemingly imperfect day turned out to be the perfect day!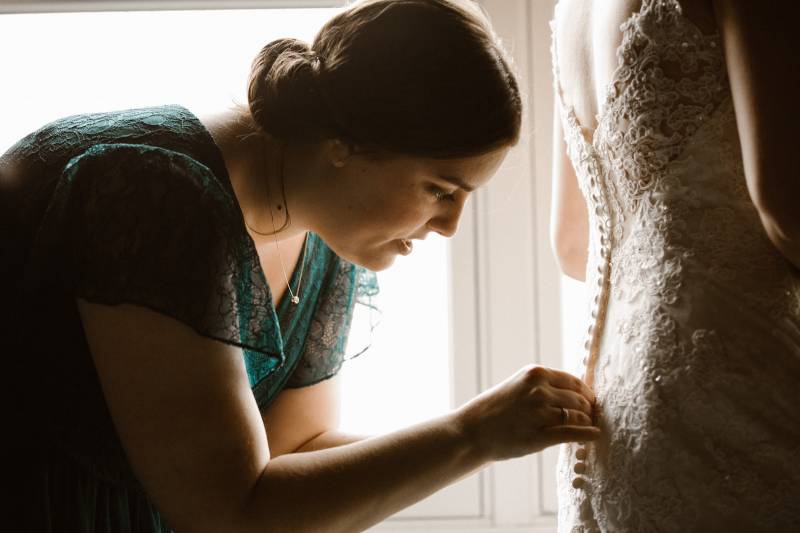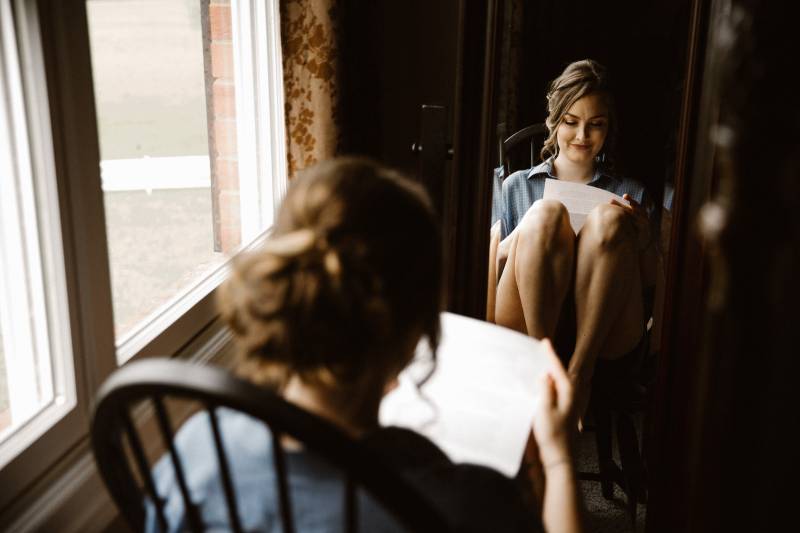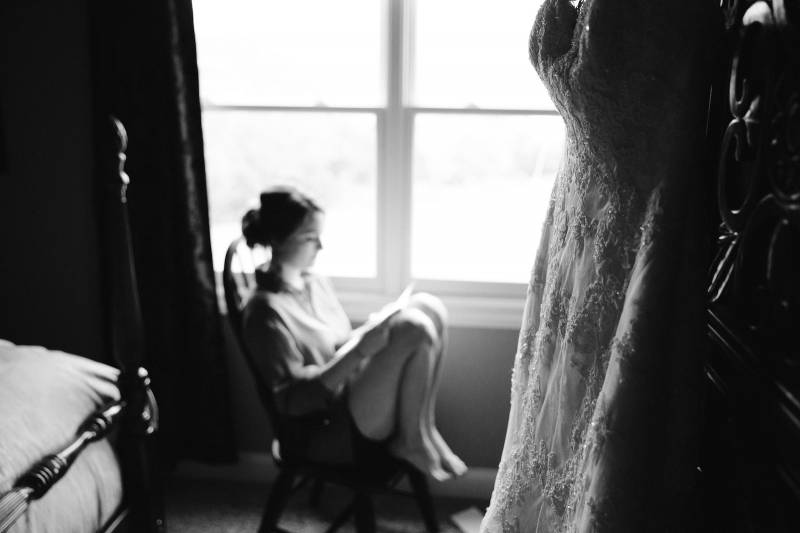 Leah + Clay
Rock Creek Farm
4.22.17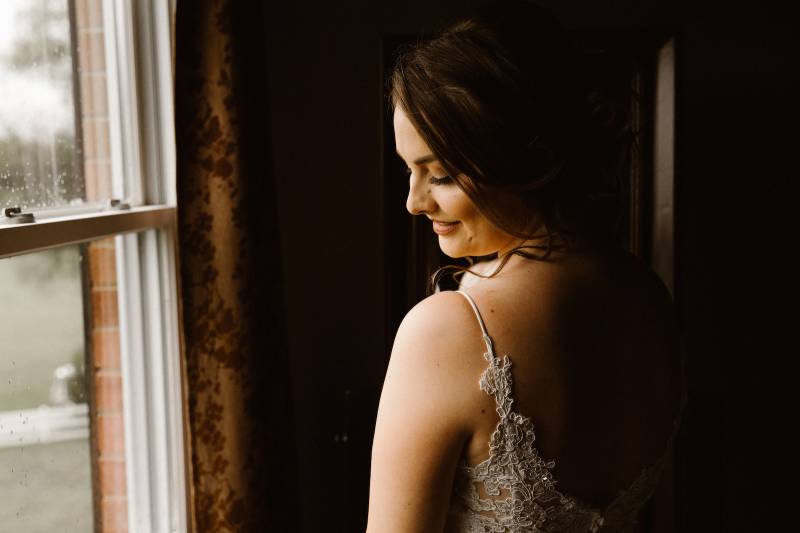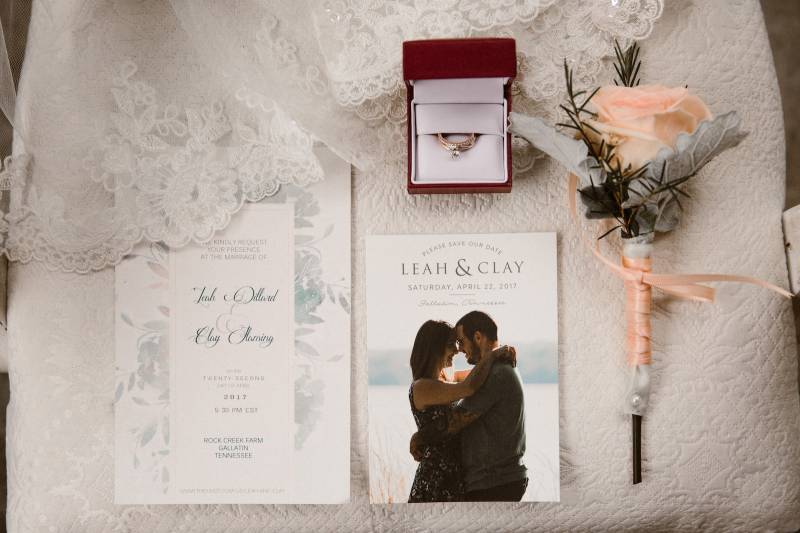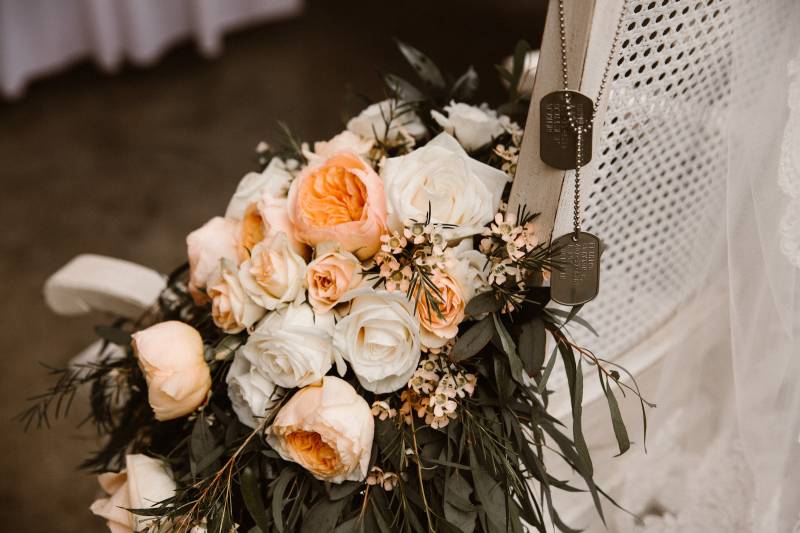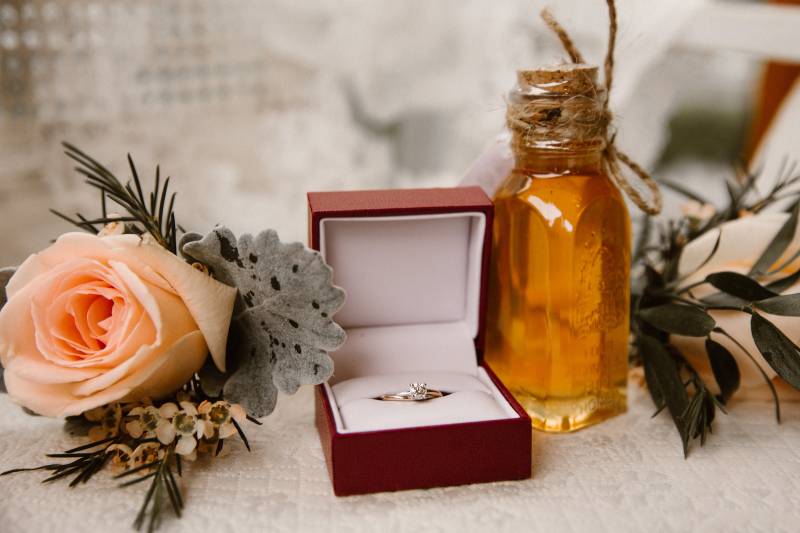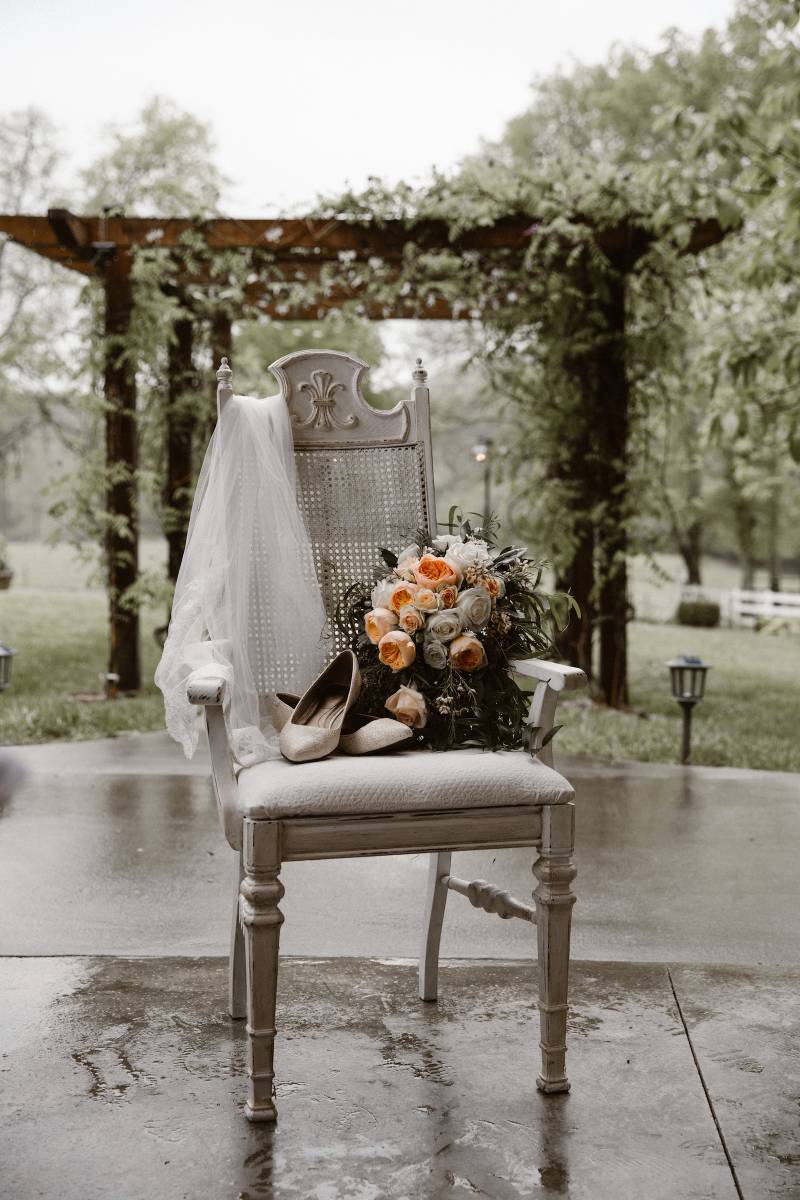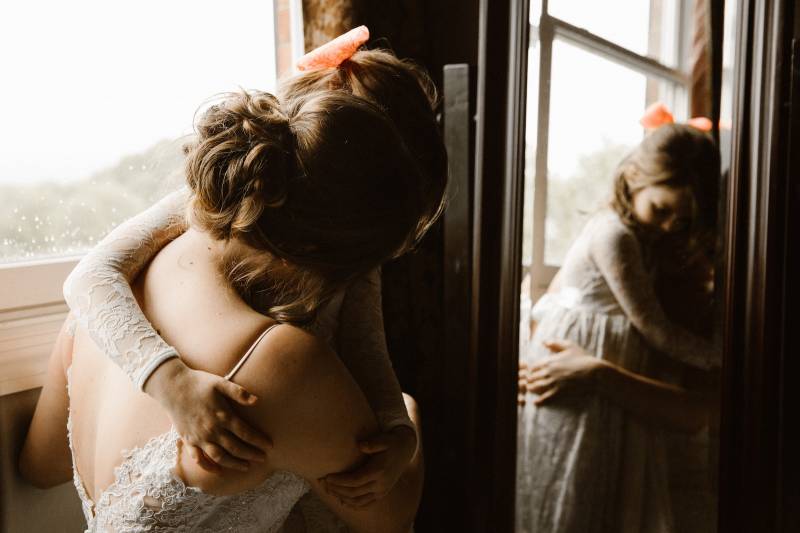 Tell us your proposal story!
Leah: February 13, 2016. I was sitting at home in my sweats when Clay calls and tells me to, "get dressed" because he was coming to pick me up. For what? I didn't know. I ran out and jumped in his truck and we headed for our favorite late night spot by the lake. As we sat in the dark and talked Clay nervously told me he had a surprise for me. What was my first thought? "Is it candy??!" I asked. He laughed, pulled out the engagement ring from his pocket, and asked me to marry him! I was overwhelmed. Shocked, thrilled and nervous all at once. He later told me that ring was burning a hole in his pocket, he couldn't wait until Valentine's Day to propose; and that makes the proposal that much more special to me.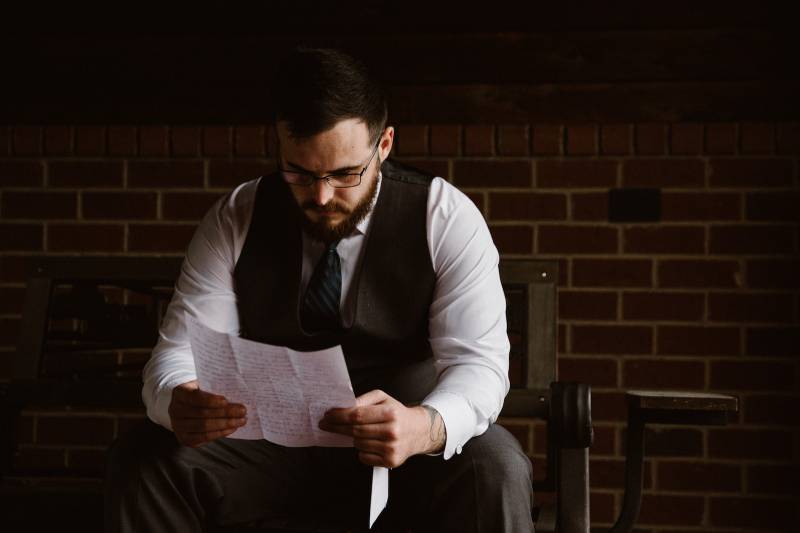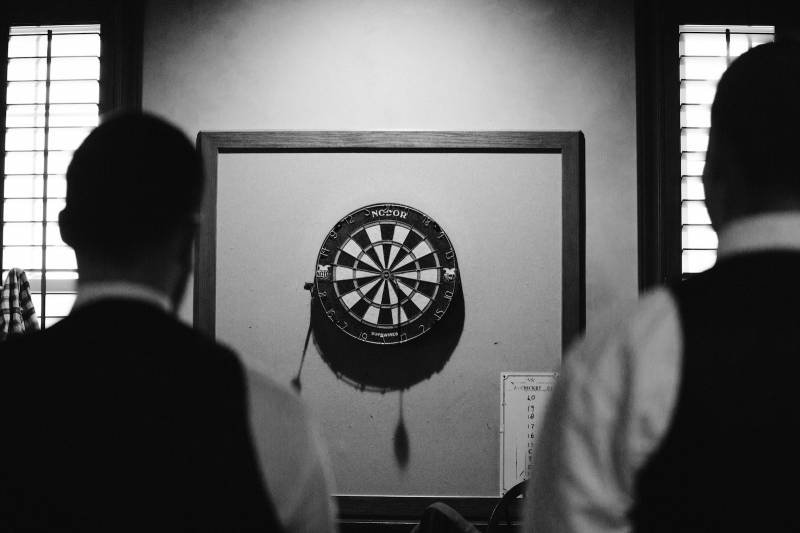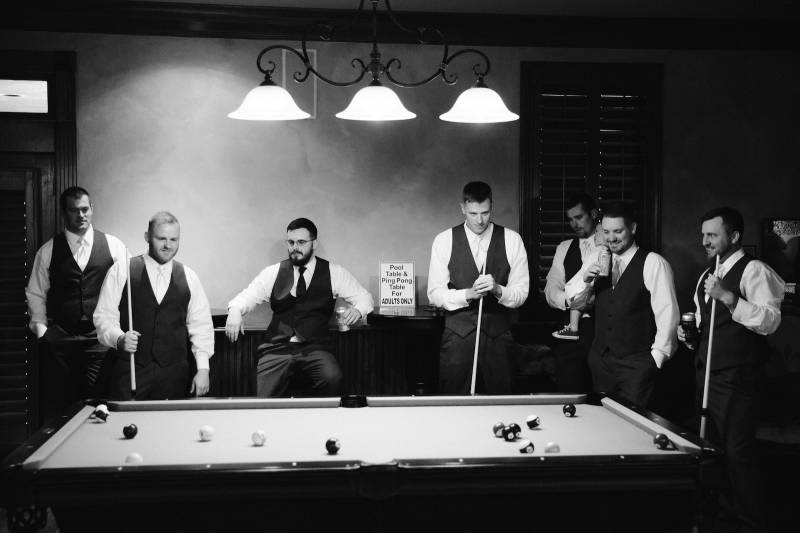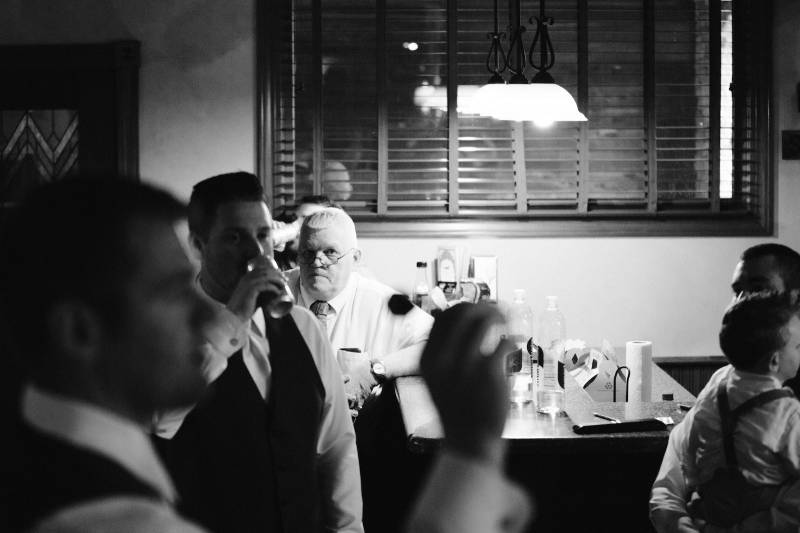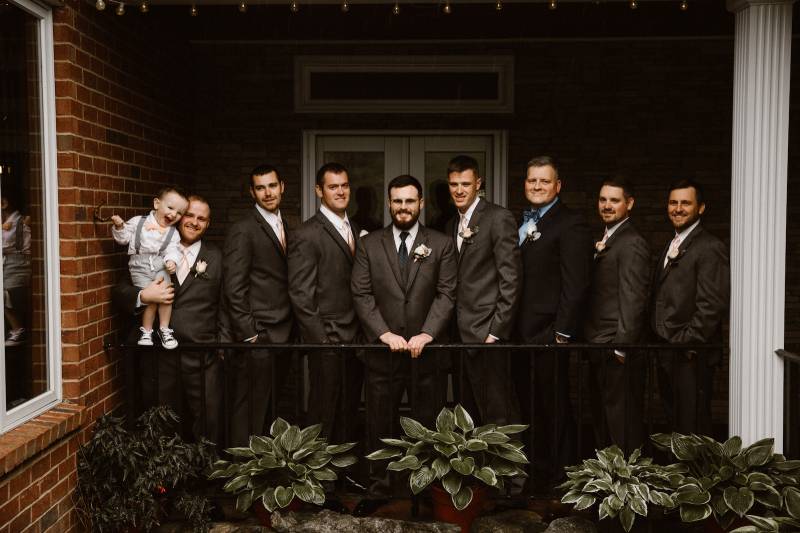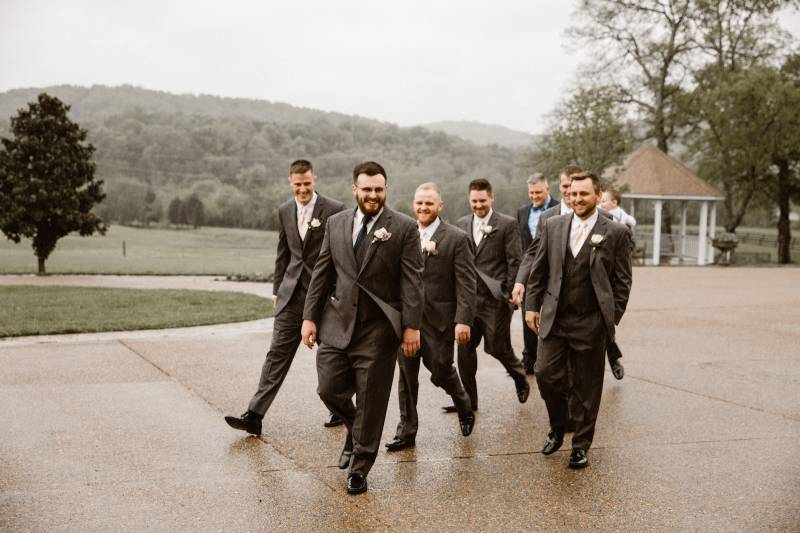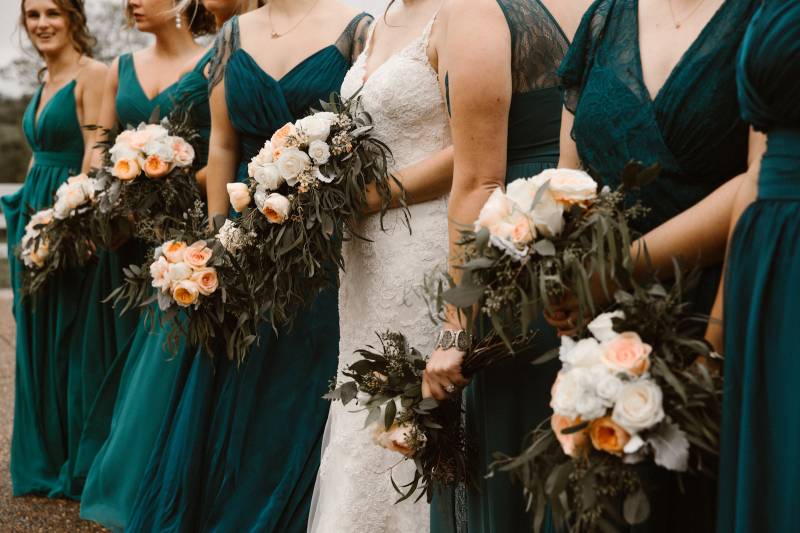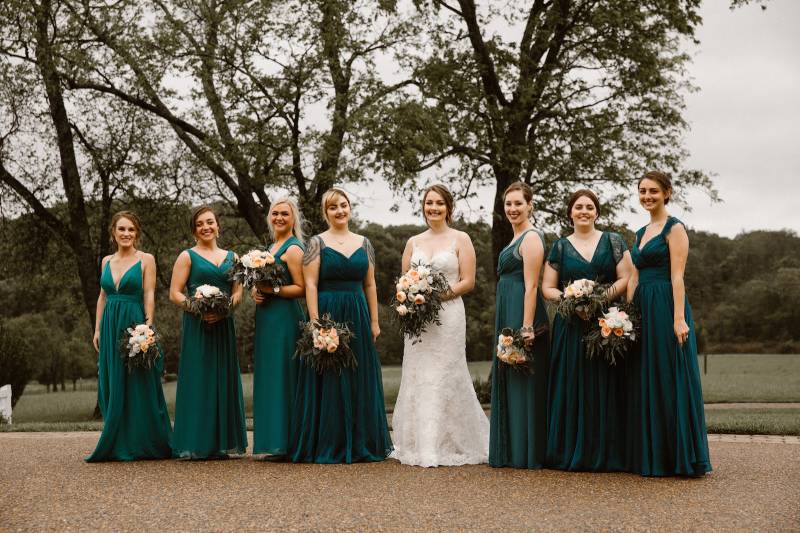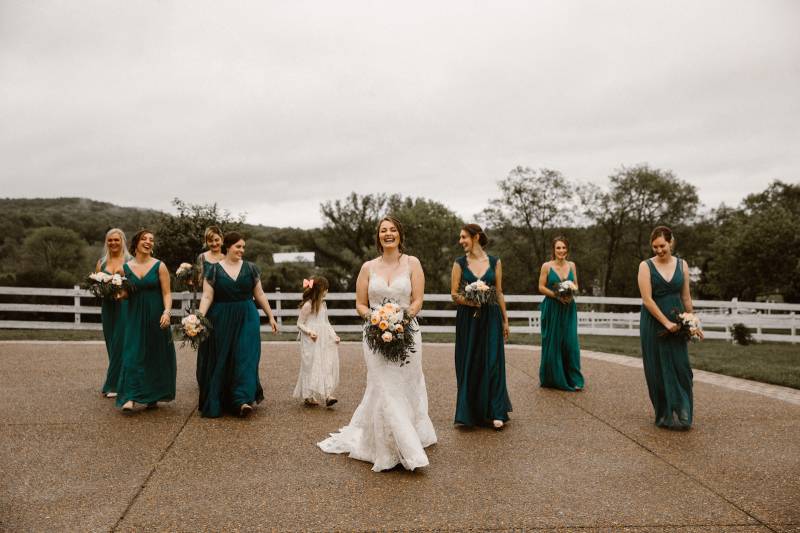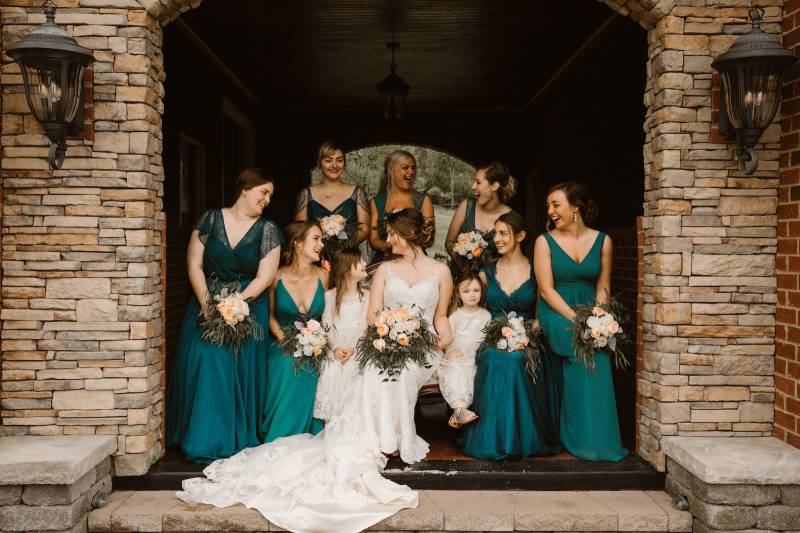 Tell us about the vision for your wedding.
Leah: Clay and I both love the outdoors so it was a no-brainer to get married outside surrounded by our closest friends and family! We both agreed to keep our guest list short and sweet but that is easier said than done when the bride has a large family and the groom has an even larger military family. I don't think any bride imagines her wedding day to be dreary and rainy, so when the forecast called for cold rain showers I felt like the wind had been knocked out of me. When I woke up in the bridal suite of the farm that morning, I couldn't have cared less about the weather. My sisters and best friends decorated with rustic decor supplied by my wonderful venue, along with a few touches made by my dad (wooden chargers and small honey favors). Even though I would describe myself as a bit of a perfectionist, I asked my sisters to handle the decor so I didn't have to think about it. It turned out beautifully. My floral decorations and bouquets were just what I had wanted, cool greens with cream and peachy toned flowers. Everything fell together better than I could have imagined. Although we had to go with the 'plan b' ceremony location because of weather (under the pavilion with hanging lights as backdrop), I felt like my wedding was romantic, intimate, and wild- everything I wanted and I just didn't know it.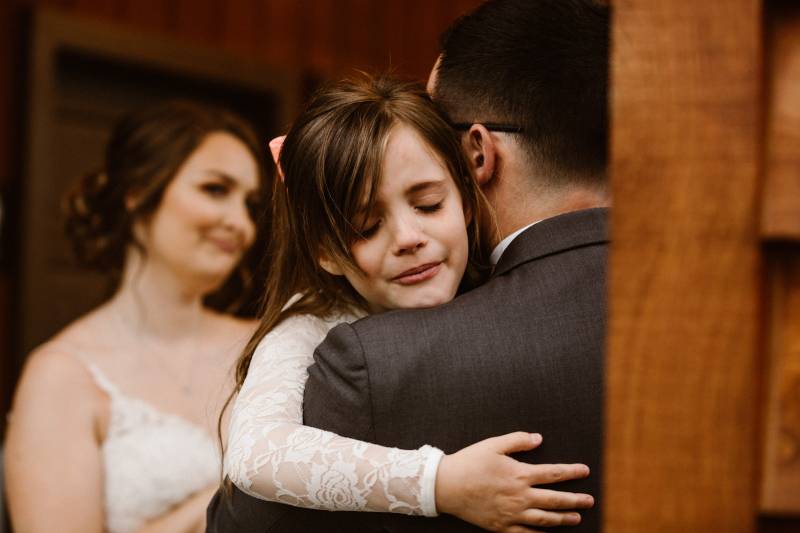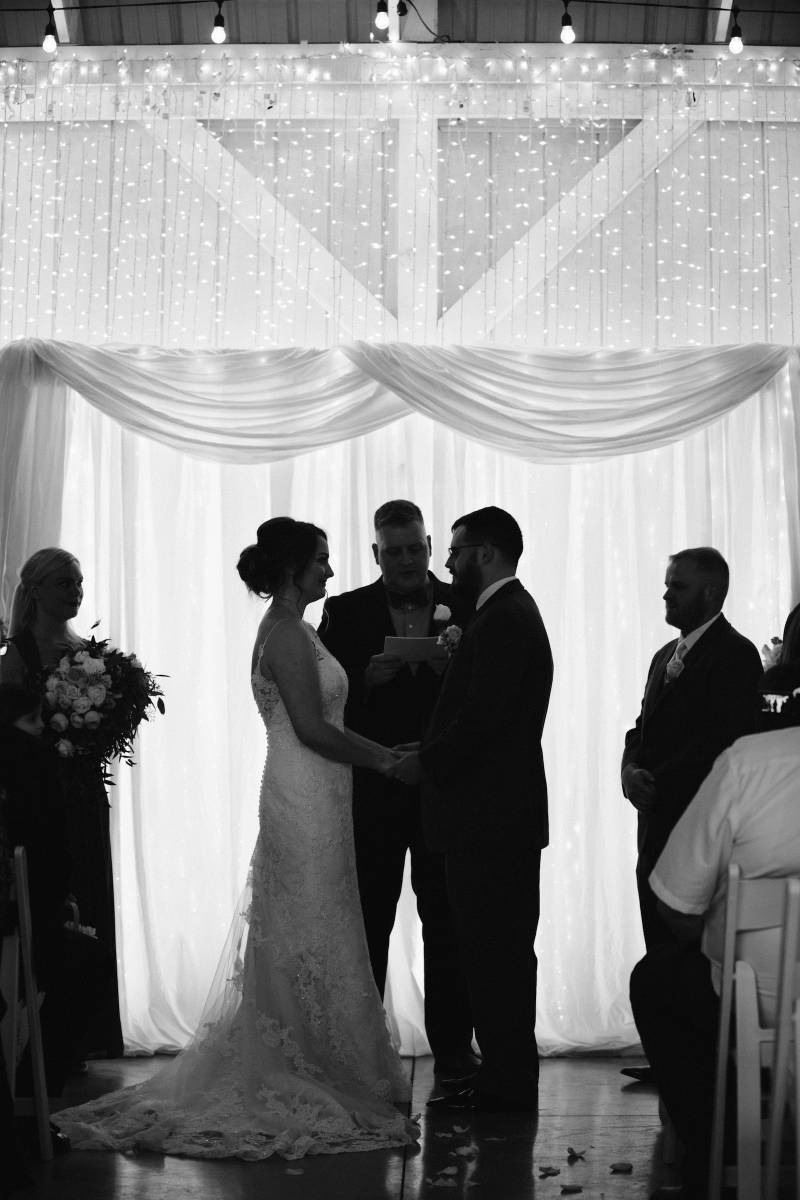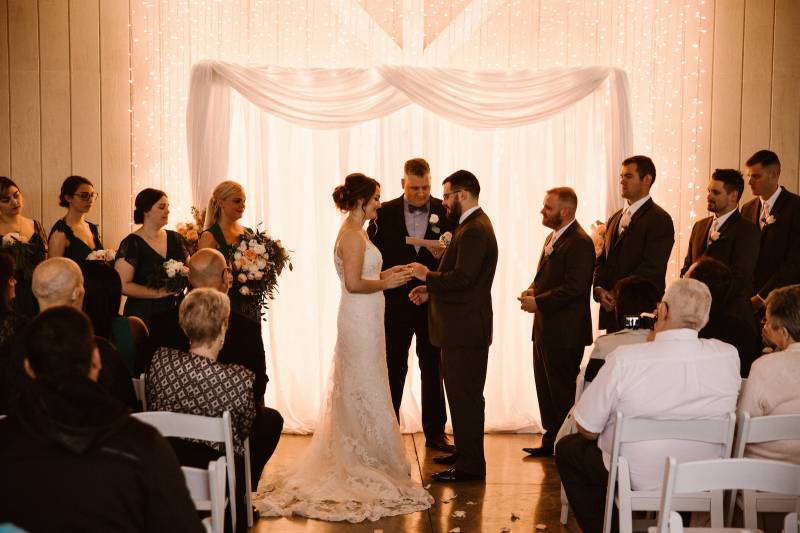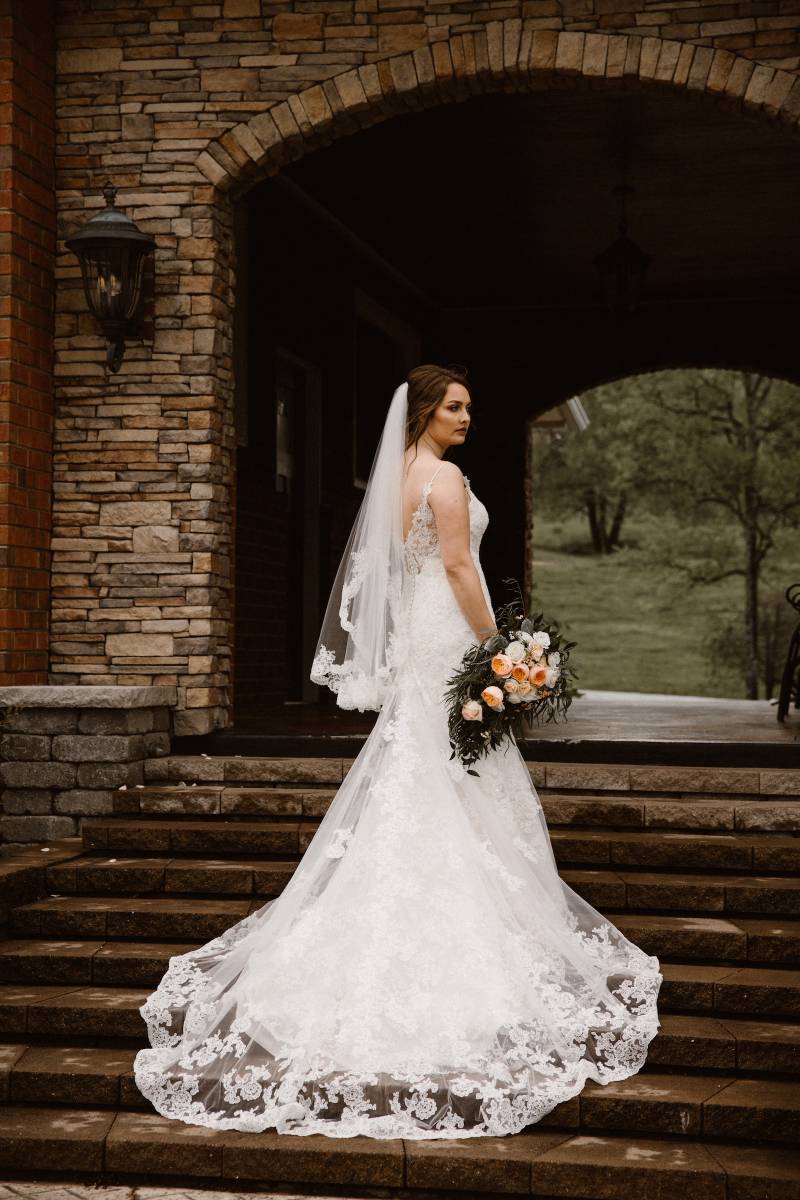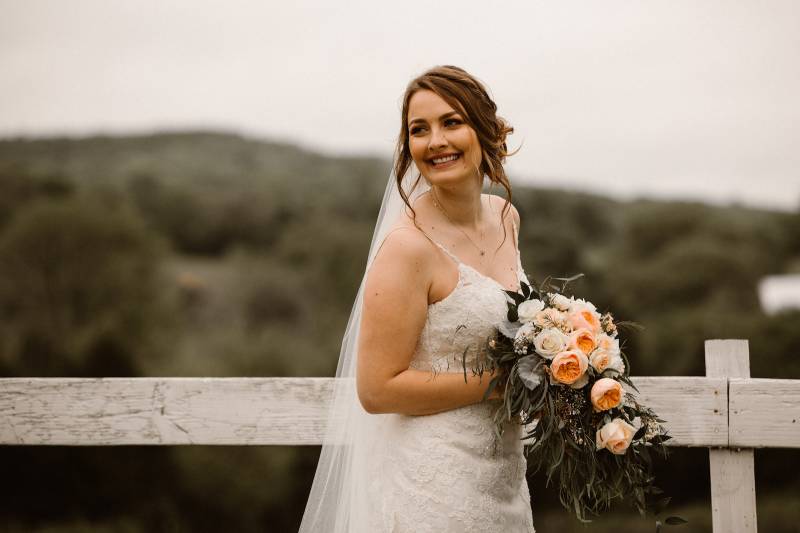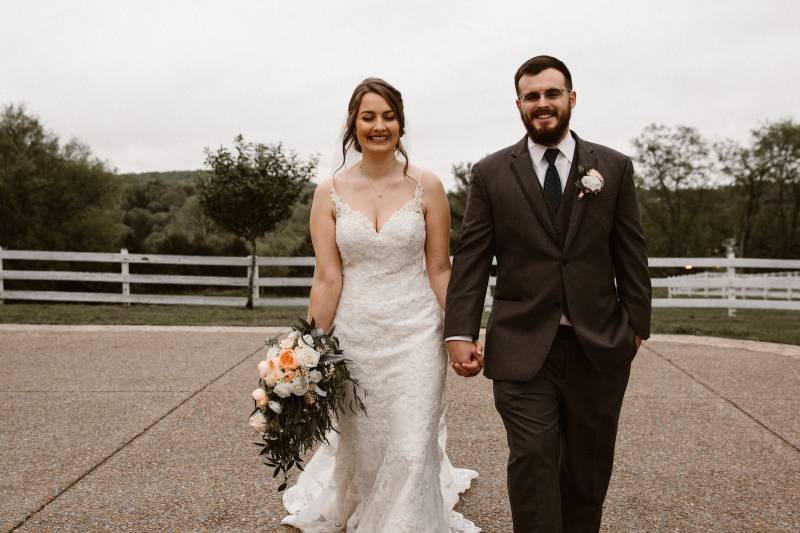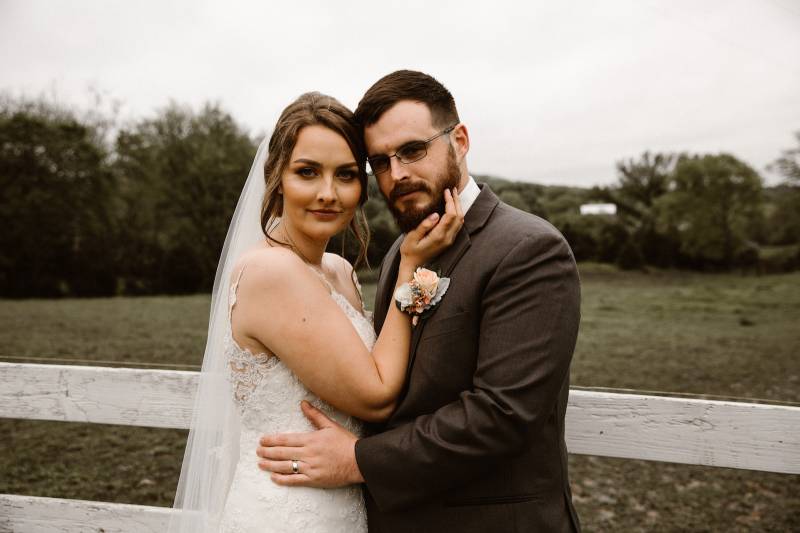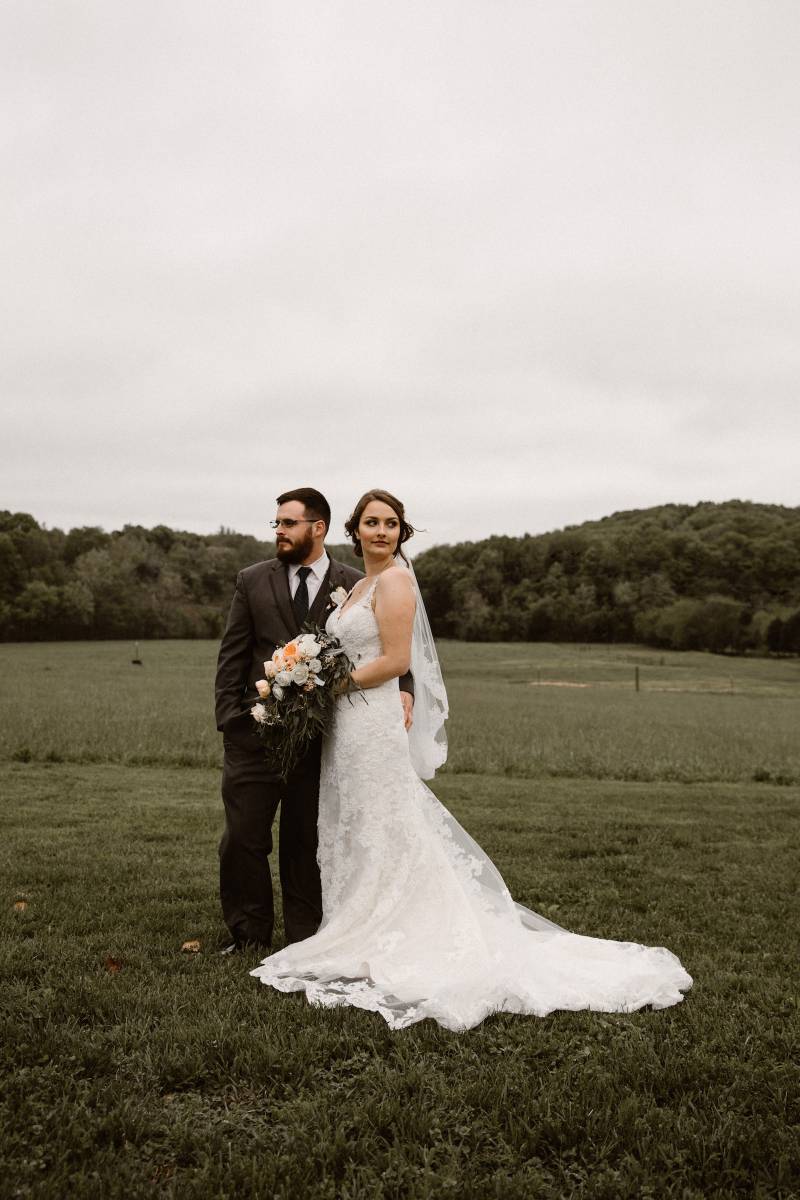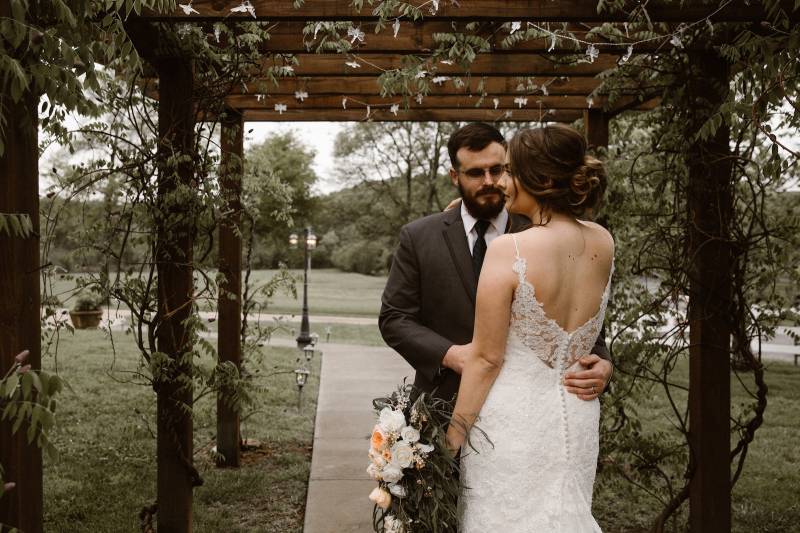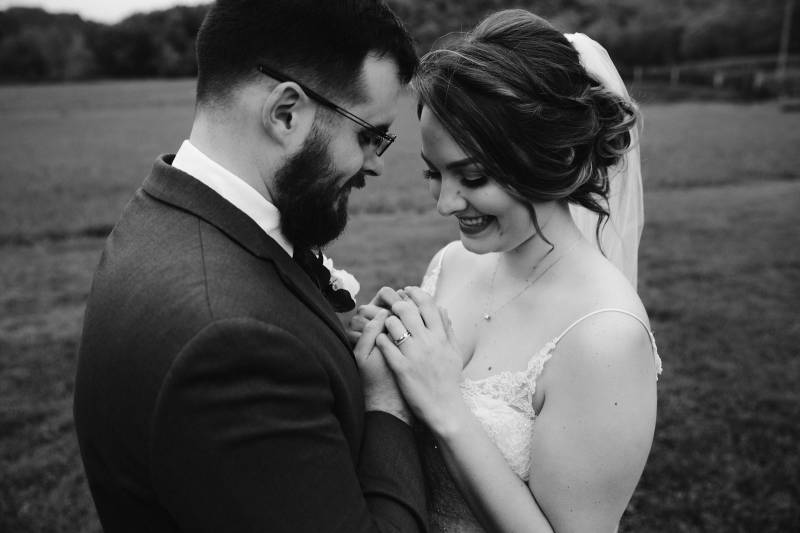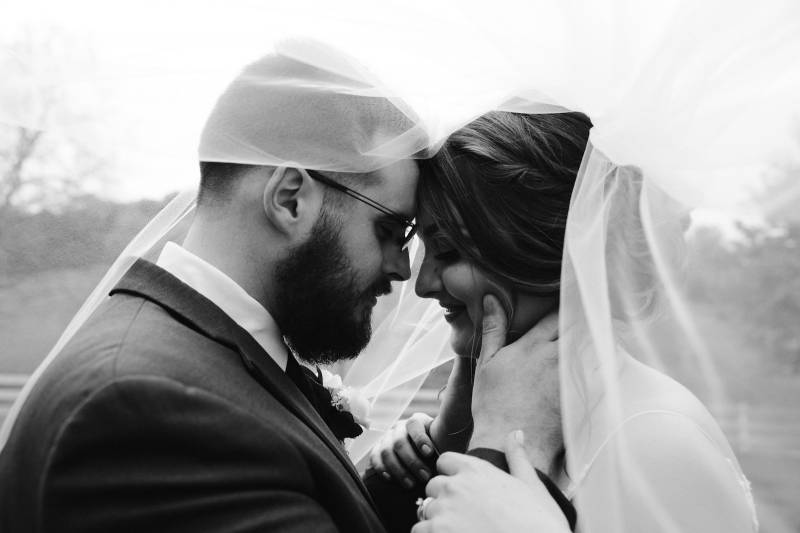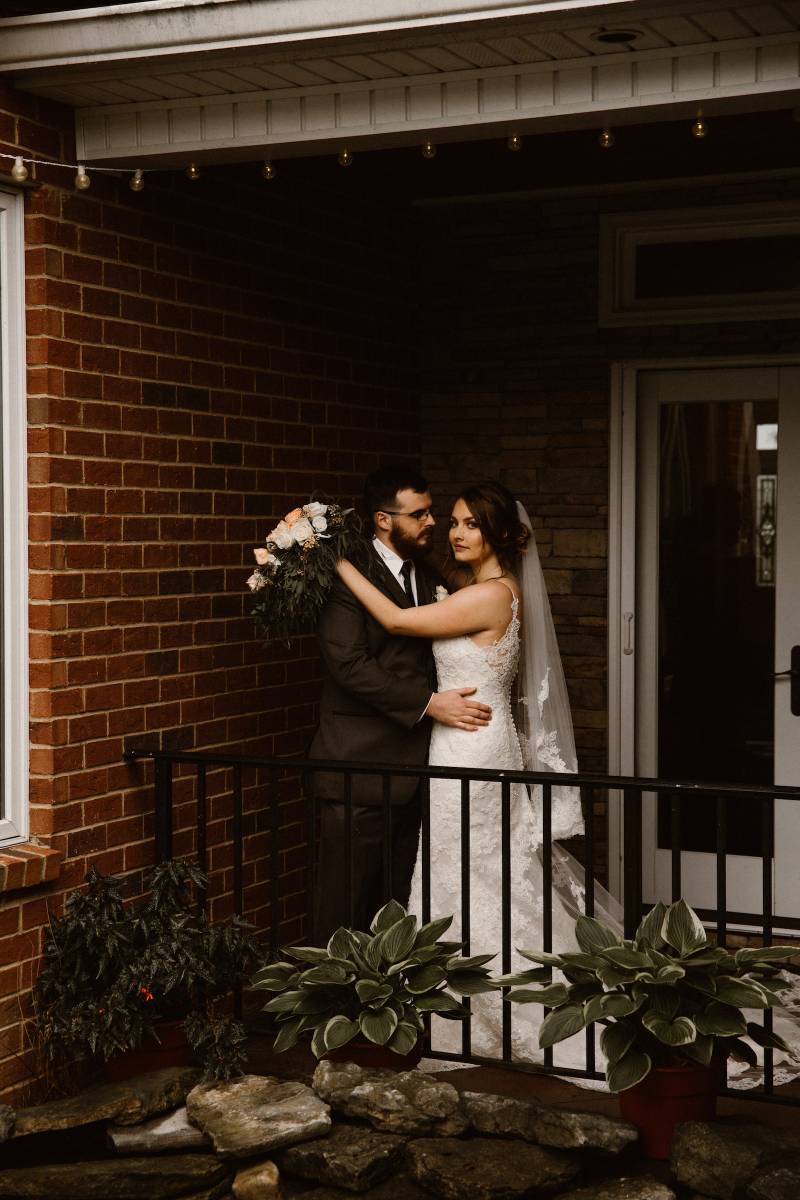 What was most important to the two of you while planning your wedding?
Leah: The most important thing to us was that our friends and family enjoy themselves. We were asking them to travel to be with us and I wanted to celebrate them as they celebrated Clay and I. The way I felt their time would be most elevated was with food and drink! We had a taco bar and open bar serving a selection of red and white wine, as well as two beers to choose from. I would say we definitely splurged on our photographers. T+K were SO incredible. I can not stress enough how happy I have been with the choice to book them. It was a huge priority that we had a photographer that would not only produce timeless, priceless photographs, but that would capture candid personalities and memories we would never have been able to cherish otherwise.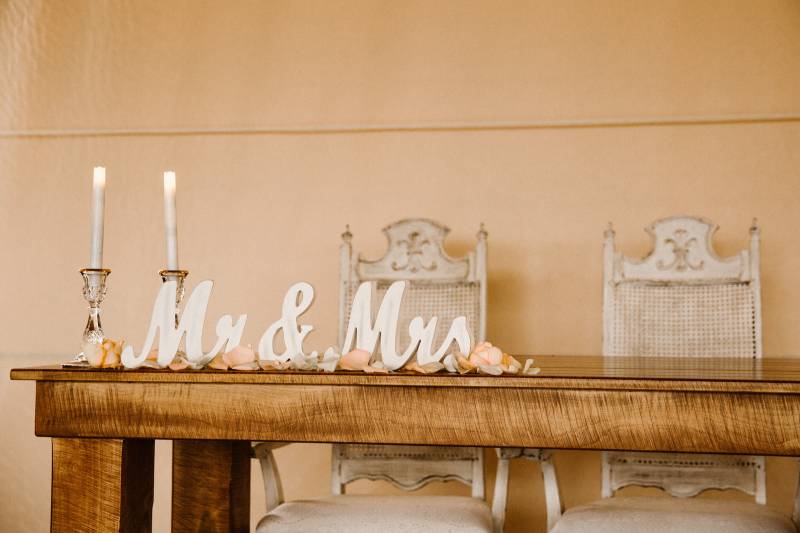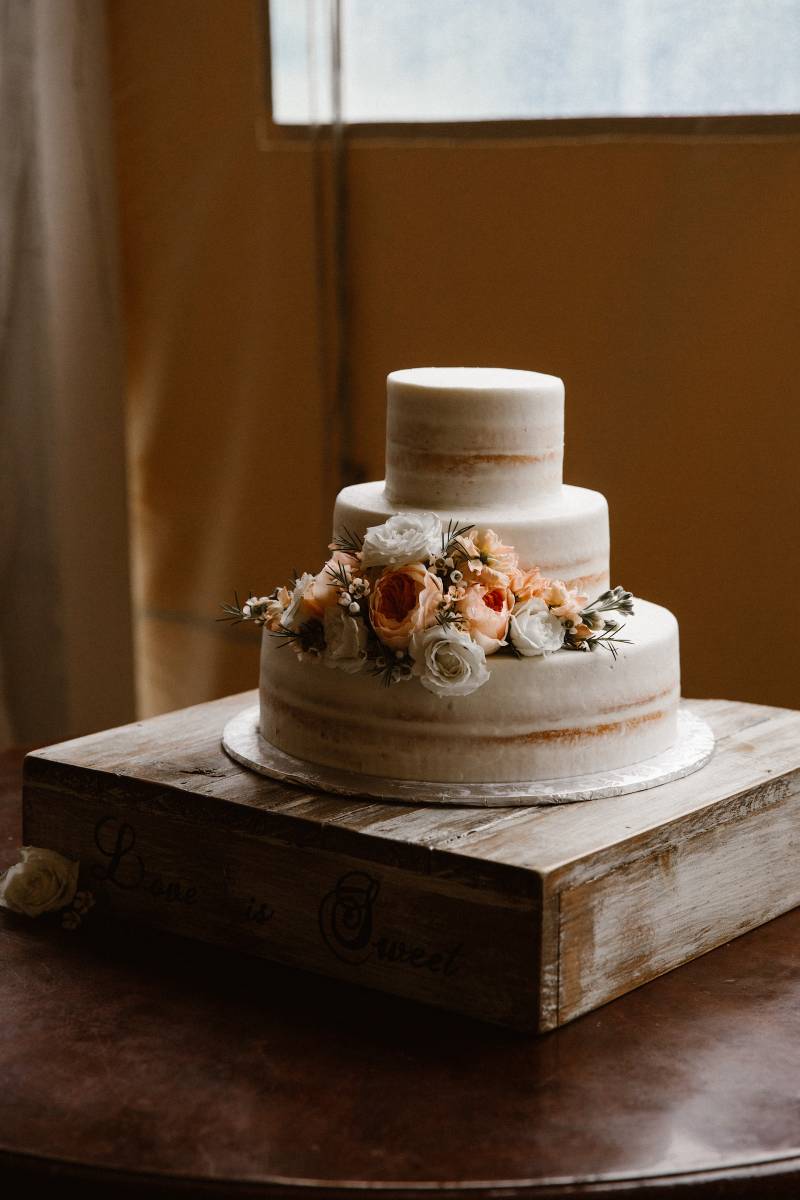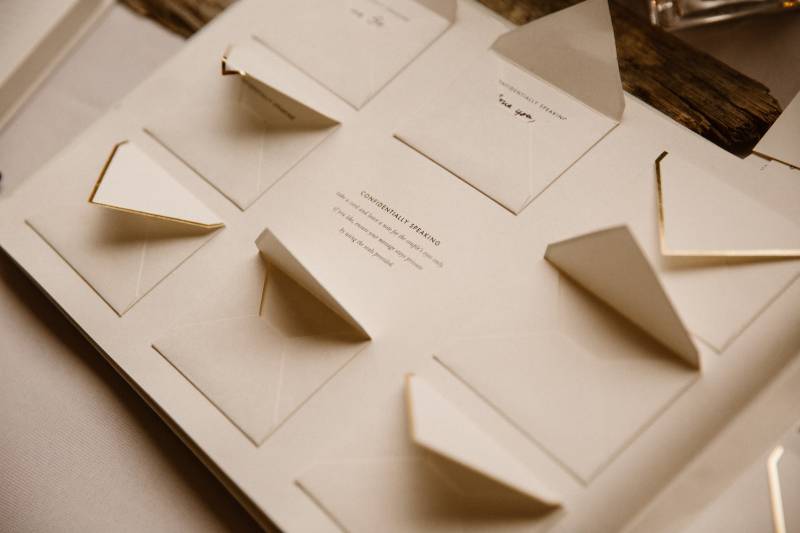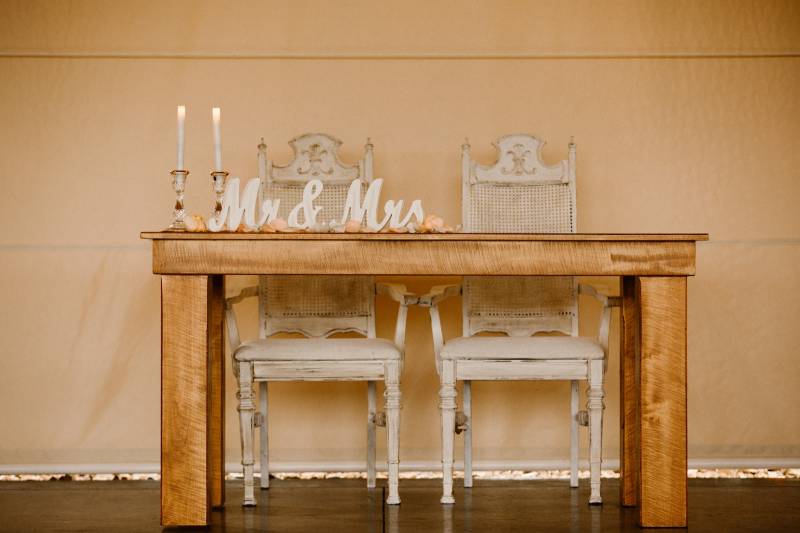 What were your favorite parts of your day?
Leah: One of my favorite parts of the day was the first look that I did with my father. My dad has four daughters and a very big heart. It was amazing to have that moment with him before walking out to marry the love of my life, and it was amazing to have T+K capture it to keep with me forever. I will also never forget Natalya (8 yo), my step daughter, spreading out the train of my dress as I got ready to walk out and marry her daddy. As Clay and I said 'I Do' Natalya couldn't hold back her tears. When we walked out and began taking photos with family. I hugged her as tight as I could and stepped back to watch Clay and Natalya hug and cry together. When my grandmother asked why she was crying her response was, "I am just so happy" and I will remember that forever. Dancing with my sisters to our favorite throwbacks as my brother in law, Yani, played the role of DJ definitely also sits at the top of the list.