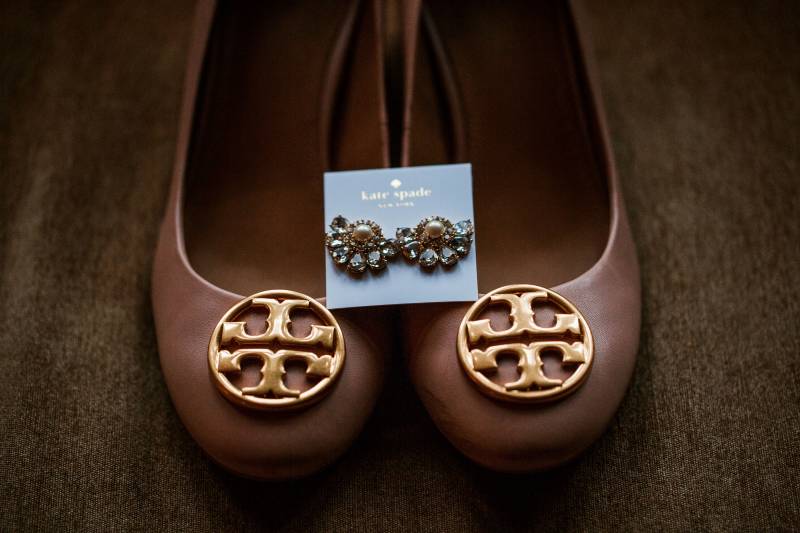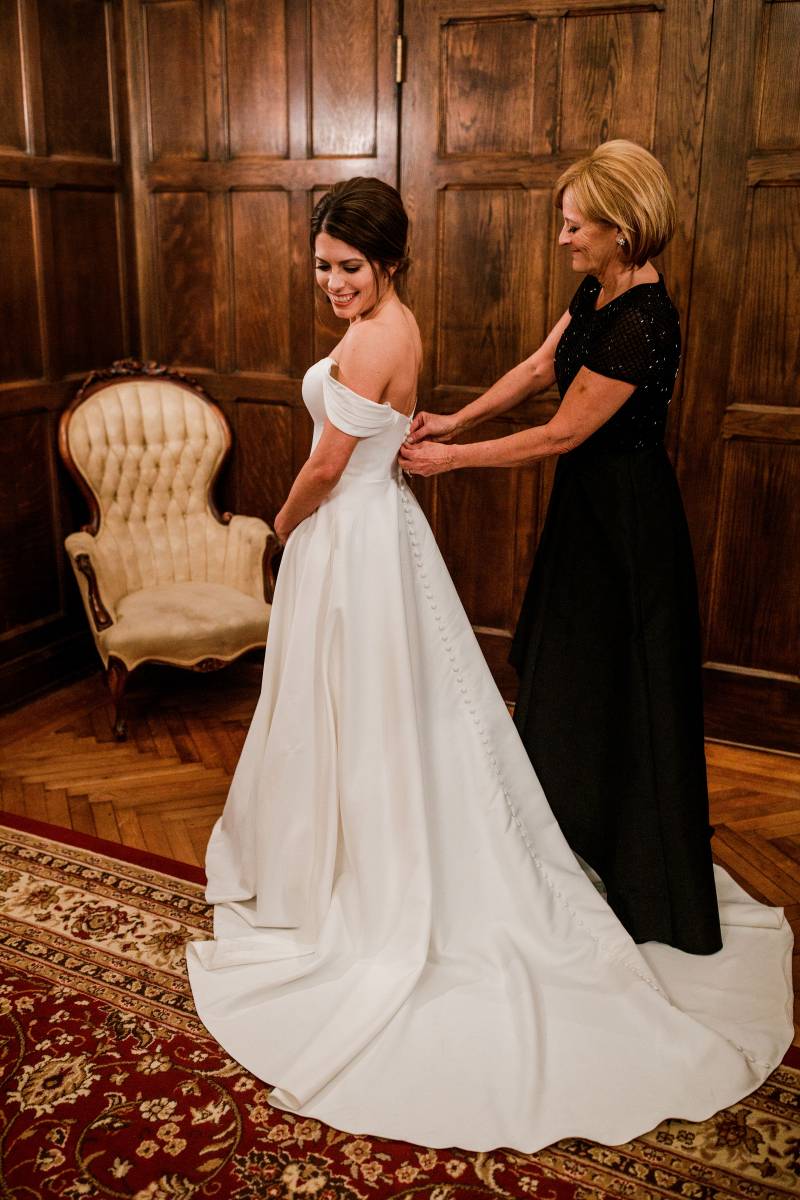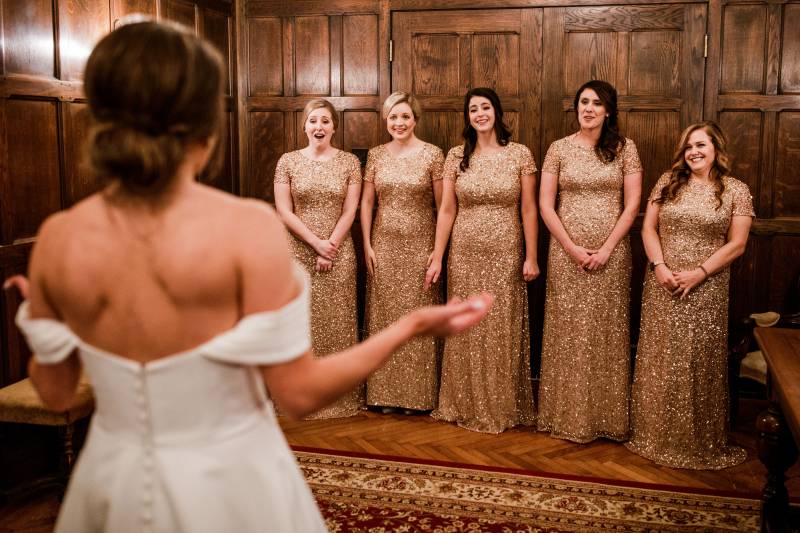 Leigh + Jeff
Scarritt Bennett at Wightman Chapel; Riverwood Mansion
Guest count ~ 187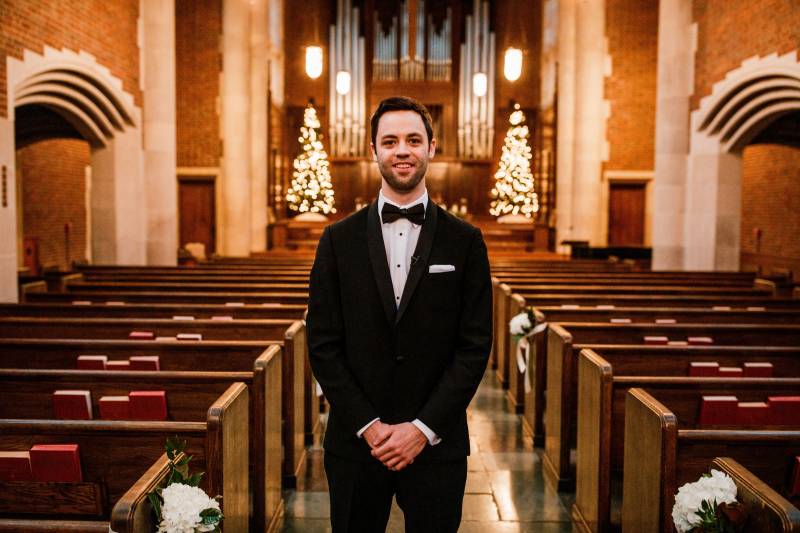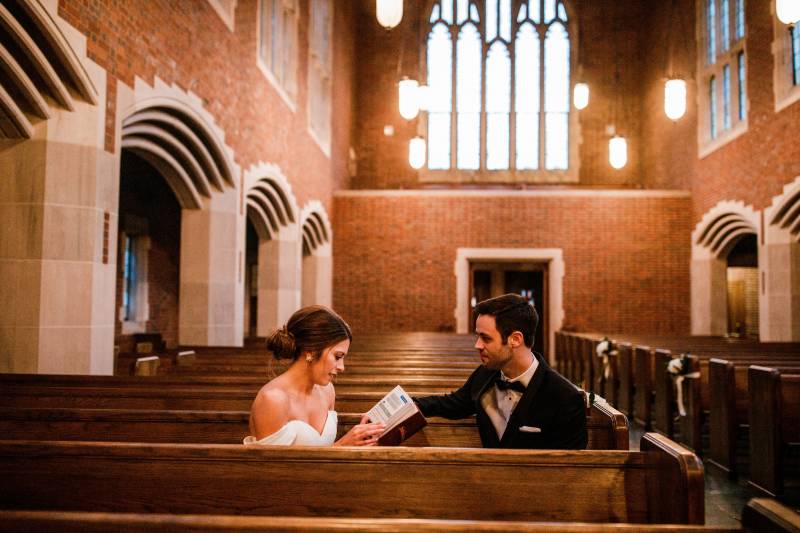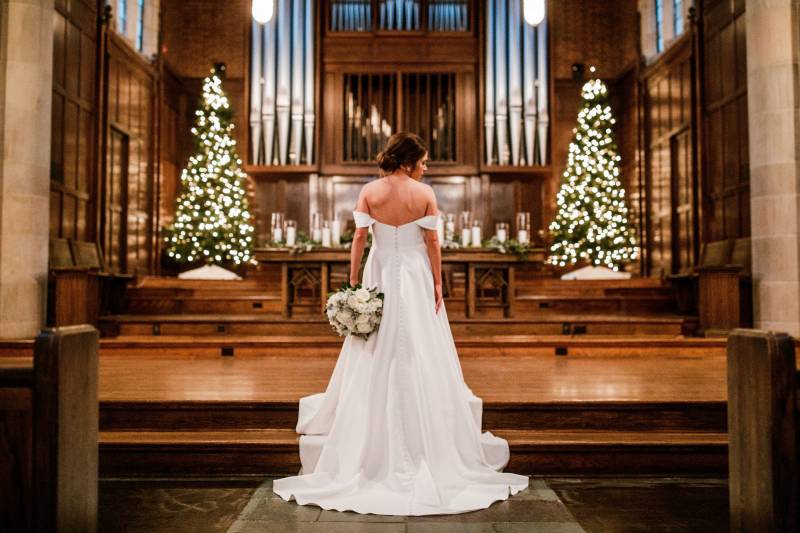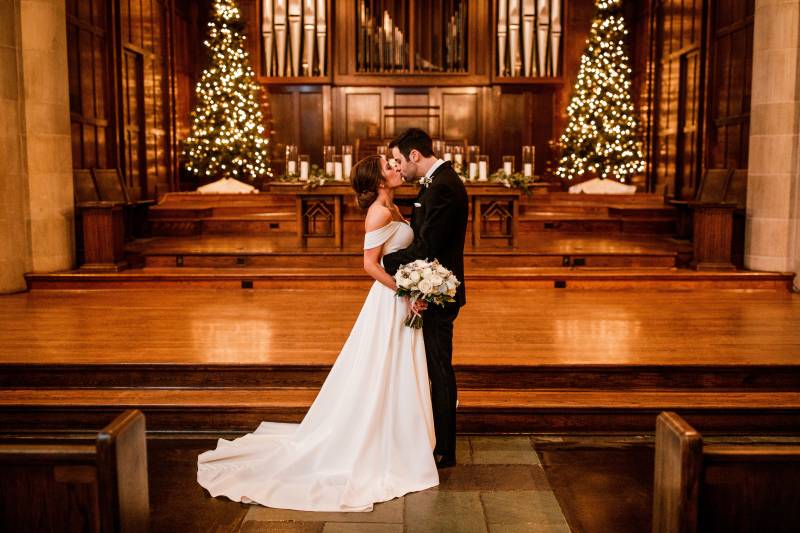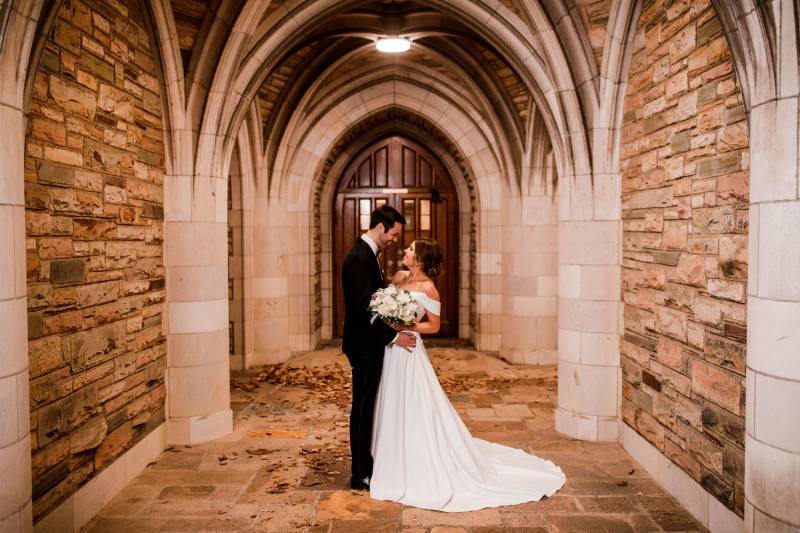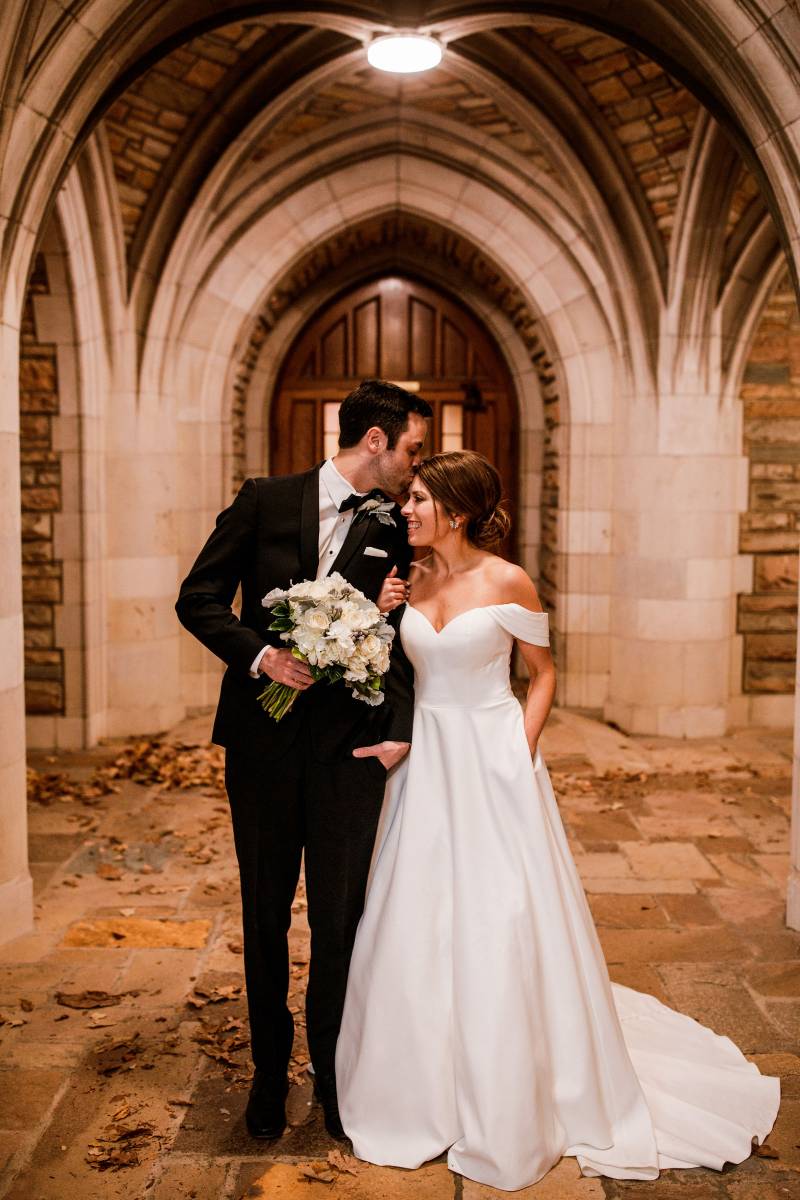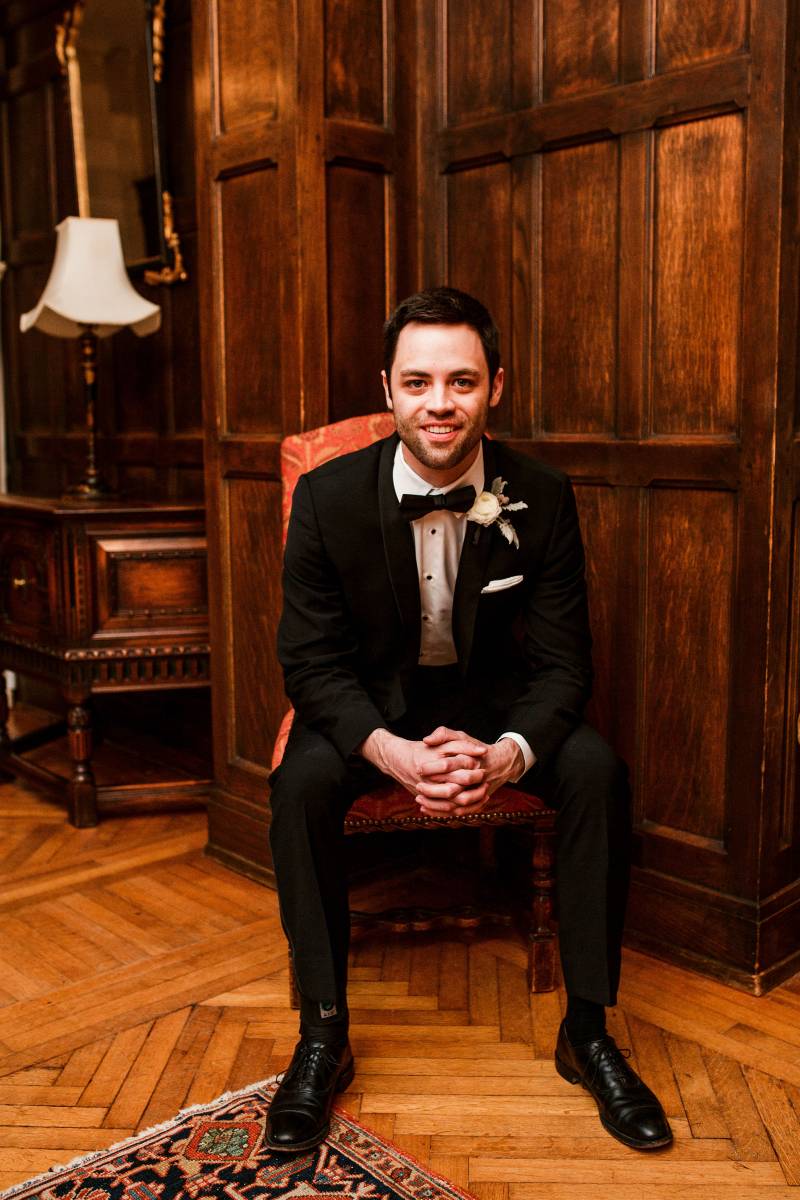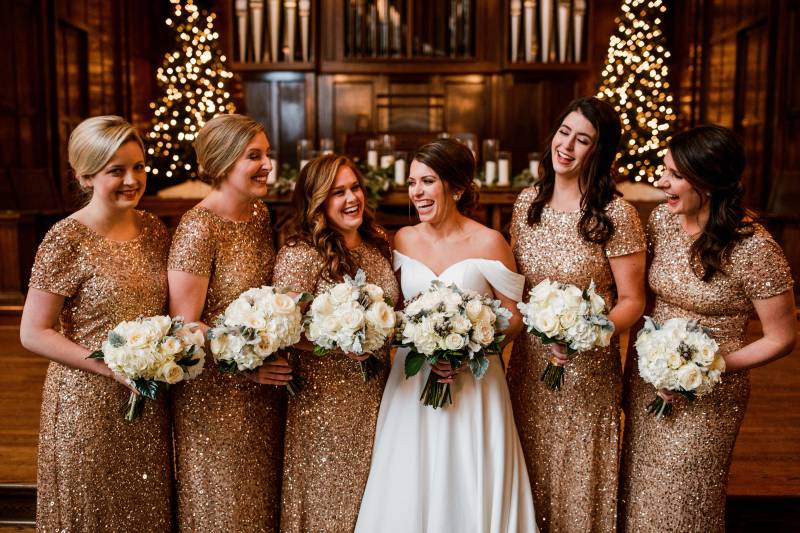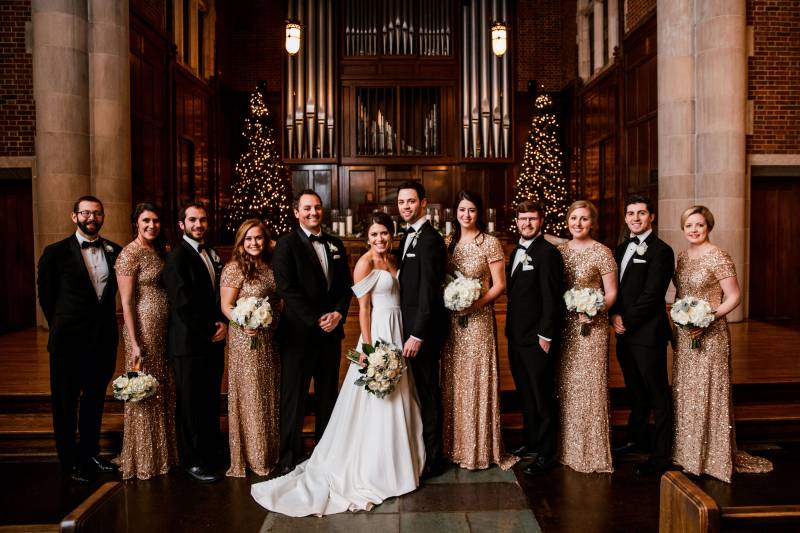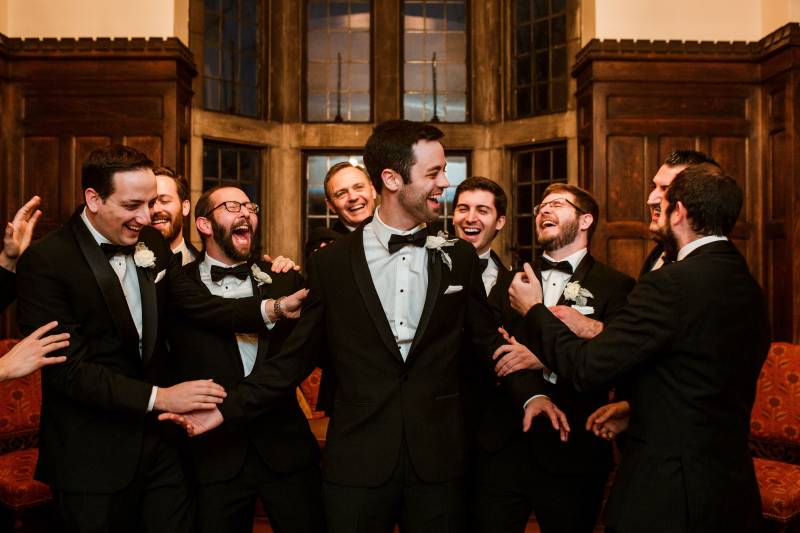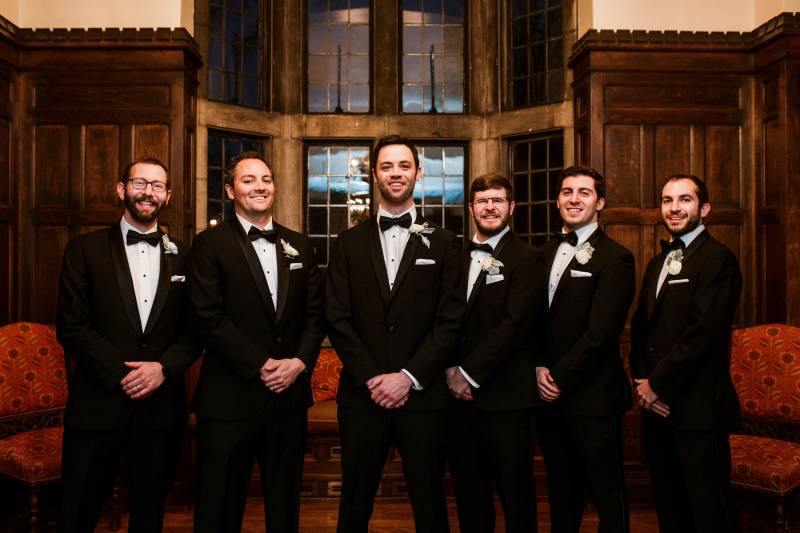 Tell us about your engagement!
Leigh: Jeff and I's favorite brunch spot in town is Garden Brunch Cafe on Jefferson Street. We were planning on meeting his parents at Germantown Cafe for his dad's birthday. He made a quick turn into Garden Brunch. I was confused given it isn't open during the evening. He walks me up to the porch... honestly, I was thinking, "he's going to propose on the porch!" Unknown to me, he opens the unlocked door to the "empty" restaurant. Some of our closest family and friends are inside. Jeff quickly drops to one knee and asks me to marry him. I say, "duh!" We then celebrated with champagne and banana foster pancakes with our friends and family. It was the best!
What was the vision for your wedding?
Leigh: I envisioned a "wintery glow." I wanted to keep the colors minimal. Flowers were various shades of creams and ivory with a lot of greenery. The groomsman wore black tux's and the girls wore sparkly gold, floor length dresses. Both Scarritt Bennett and Riverwood seemed to "glow" that night, more than I could have imagined!
What was the theme and what inspired it?
Leigh: I feel like it was fairly traditional. Though we wanted to have a formal wedding, our main goal was to simply enjoy all of our favorite people together for one night.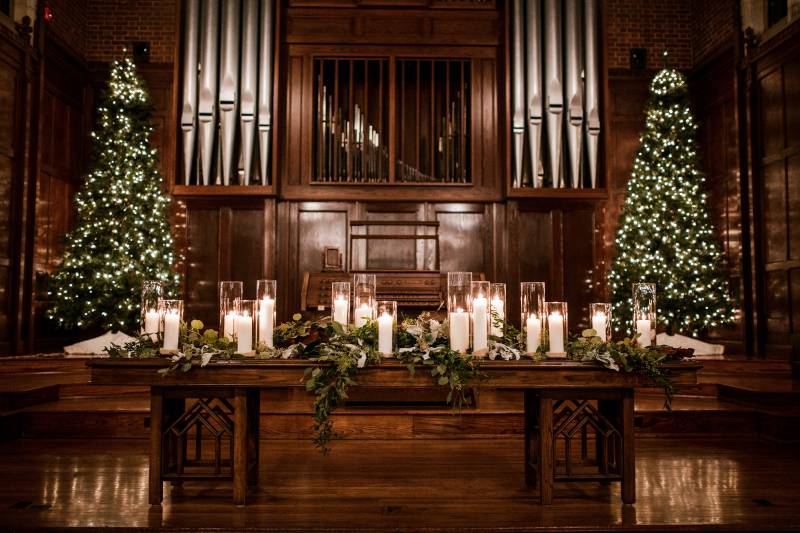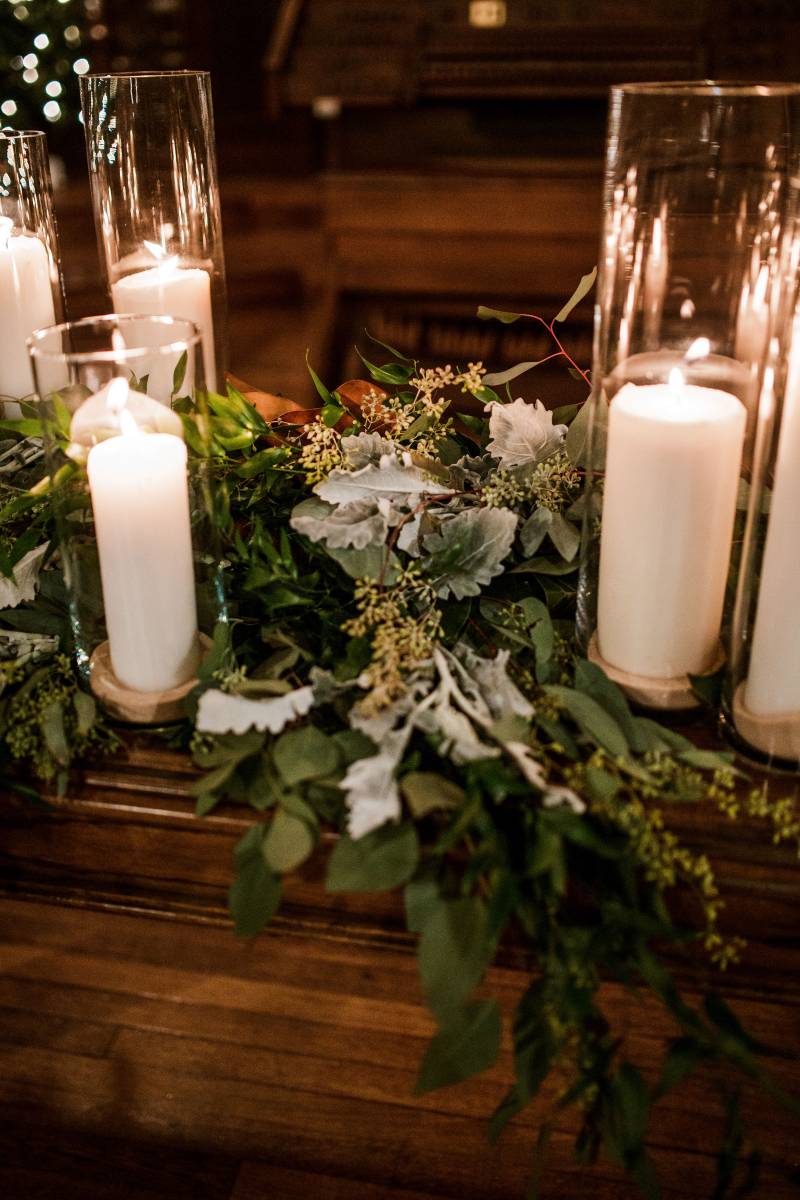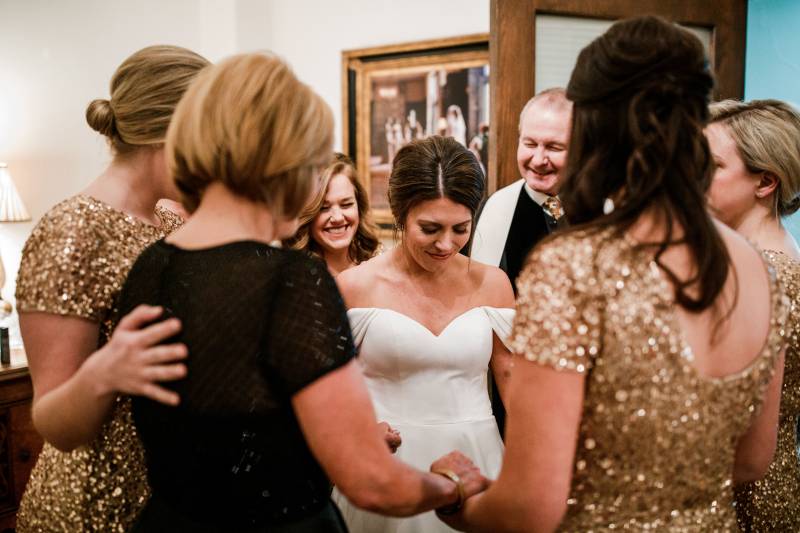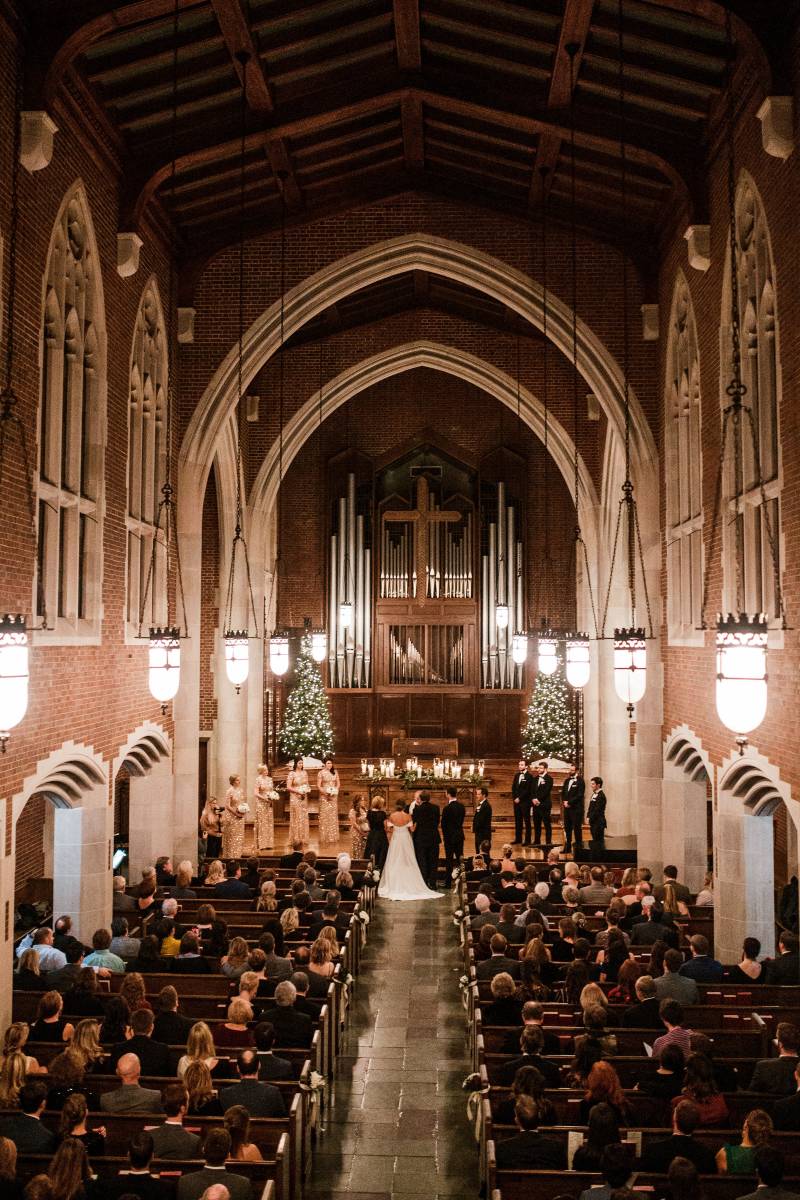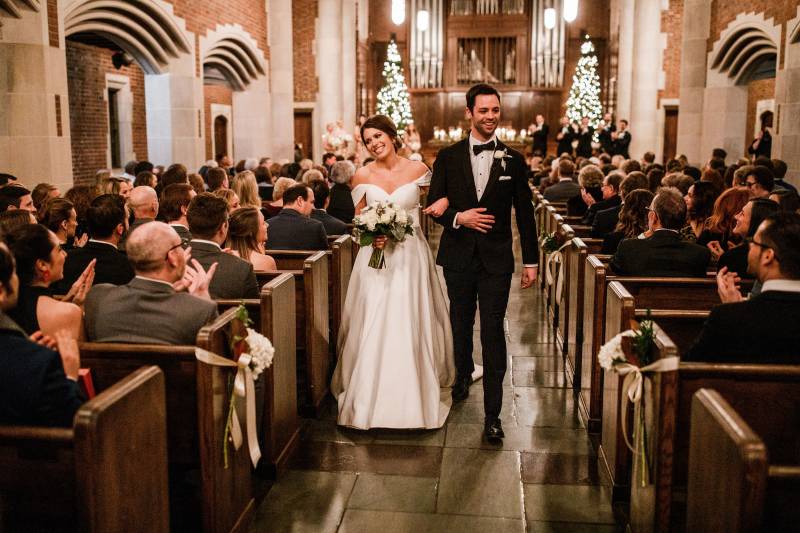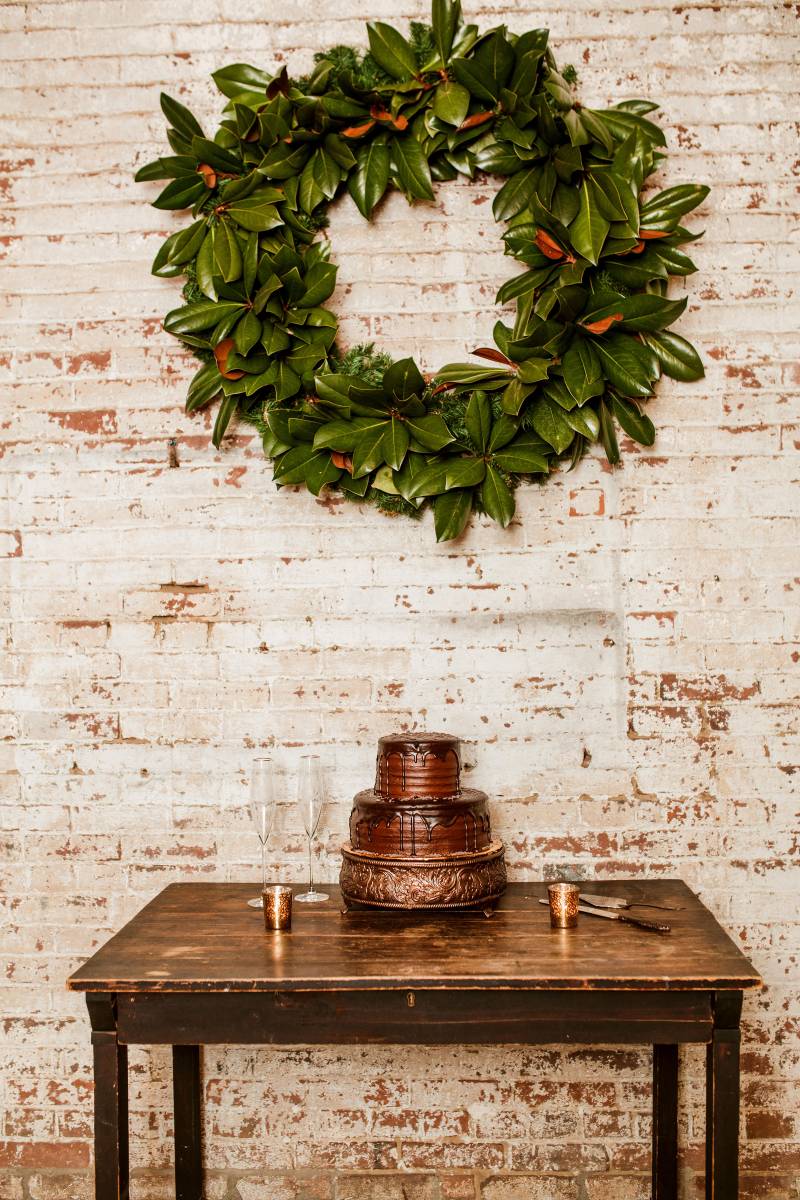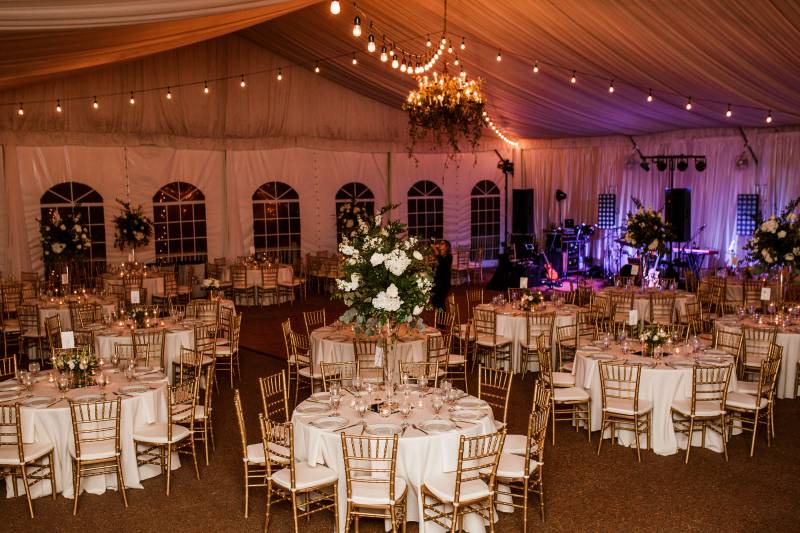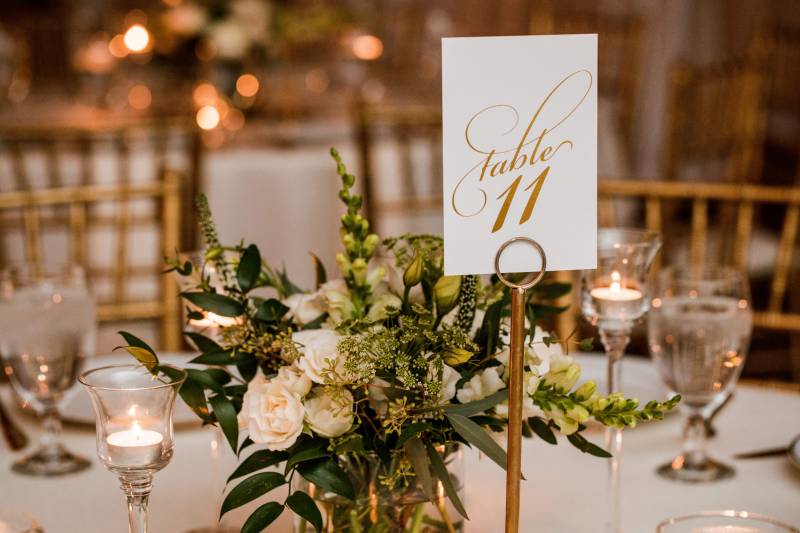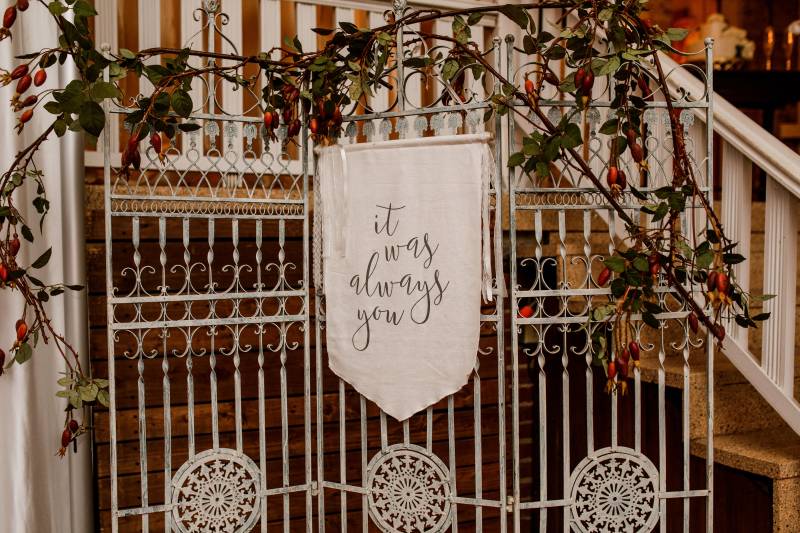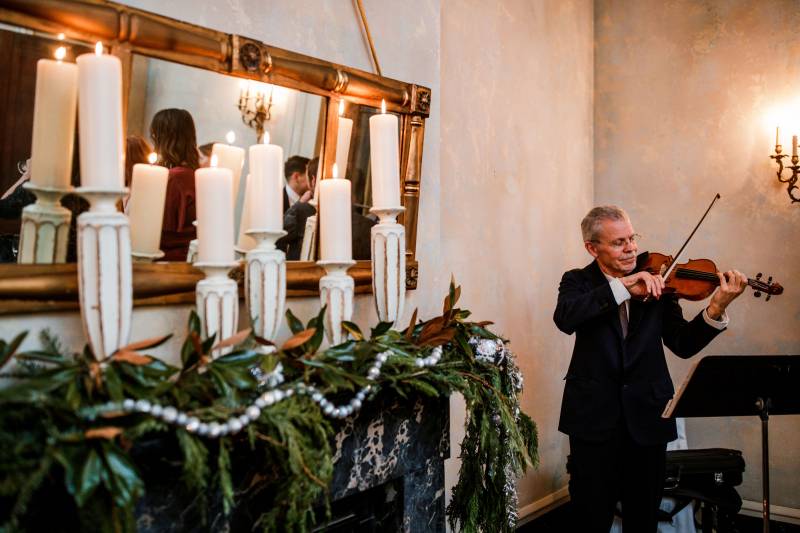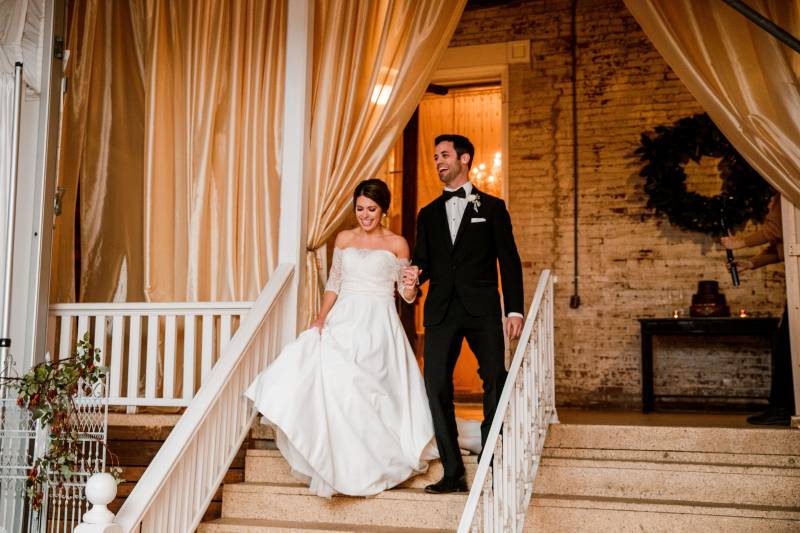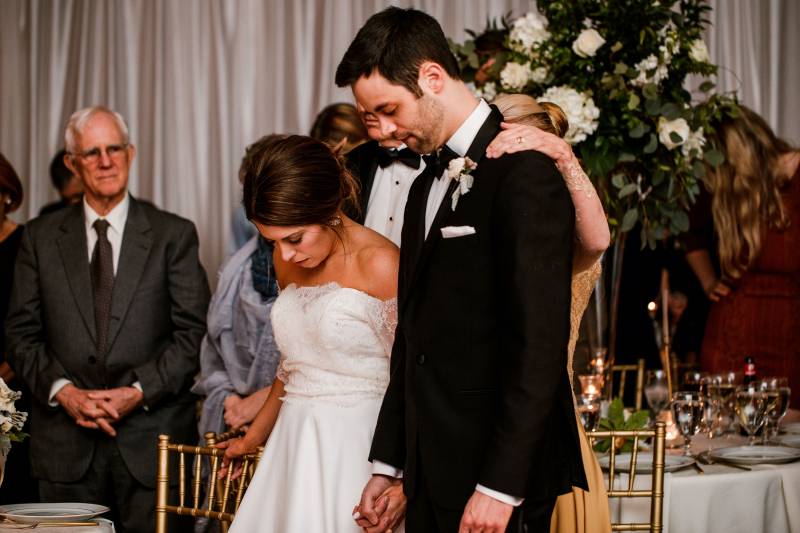 Can you share any special moments or highlights from your wedding day?
Leigh: At several times over the few years we have known each other, Jeff will point at me, and then point to him, and then clench his fist with a grin. Simply meaning, "we've got this." When Jeff and I were both waiting to walk down the aisle we were both a little antsy and nervous. Jeff looked at me from across the foyer with a big grin. He pointed to me, then himself, and then clinched his fist. At that point, I couldn't get down that aisle fast enough. It put that moment into perfect perspective.
What are some tips you can share with other brides planning their weddings?
Leigh: Do the small stuff, do the details, only if they are important to you and your groom. Honest answer, no one will remember more than you! Don't lose focus. The most important thing is that you are choosing to commit to a lifelong marital relationship with someone. It's easy to stress about the costs, the details, and the expectations of others. Enjoy the season!
Is there anything else you'd like to share about your wedding?
Leigh: We had a blast working on our welcome bags for out of town guests. One of our main priorities was to show appreciation for all of our friends and families who came so far to celebrate with us. We wrote a personal note to each out of town guest on a Nashville postcard. It also included Jack Daniels whiskey, snacks, water, and a watercolor print custom made for our wedding, including venues and Nashville landmarks.