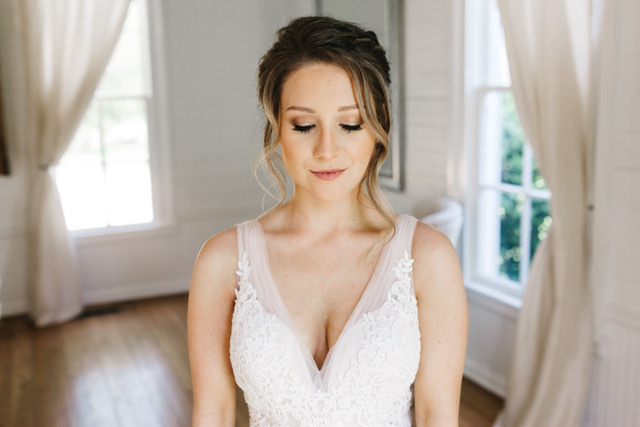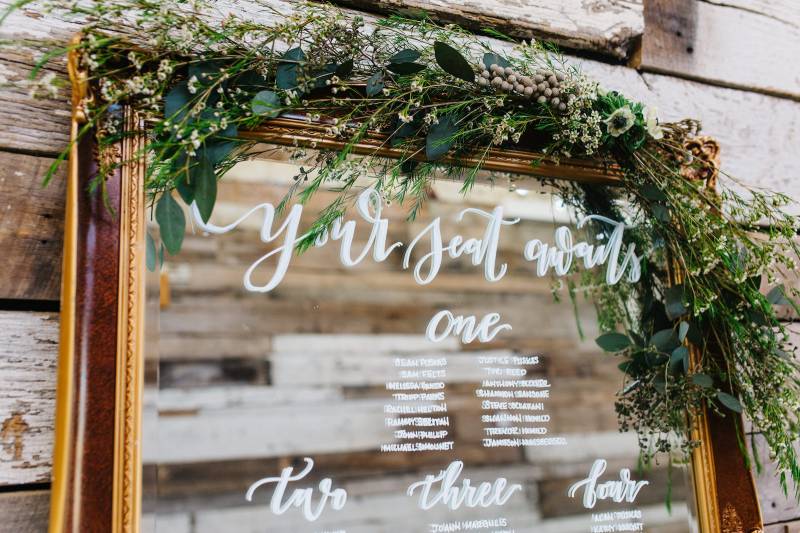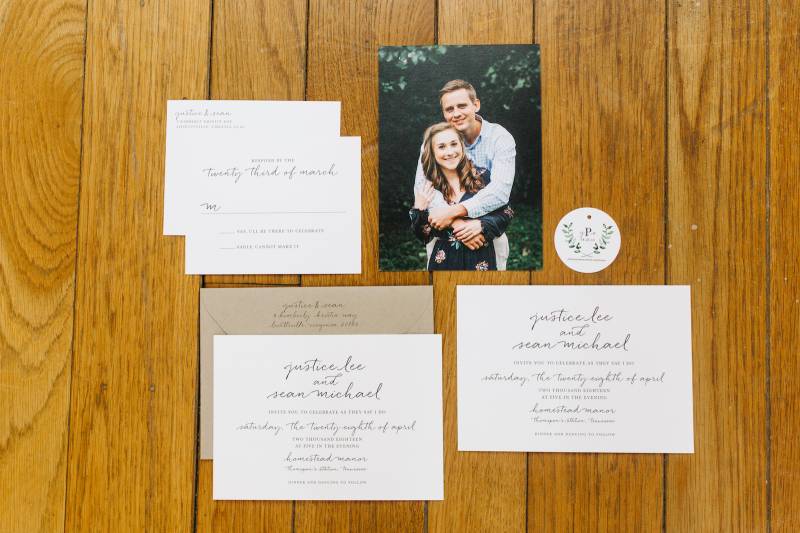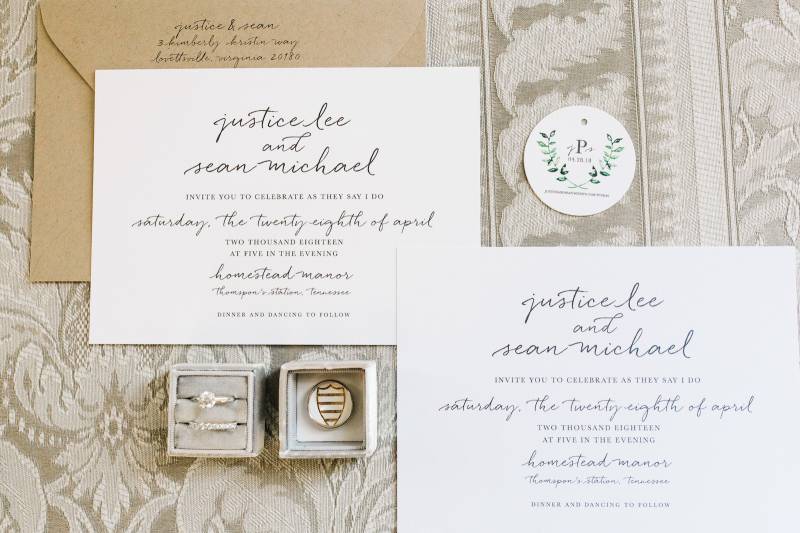 Justice + Sean
Homestead Manor
4.28.18
73 Guests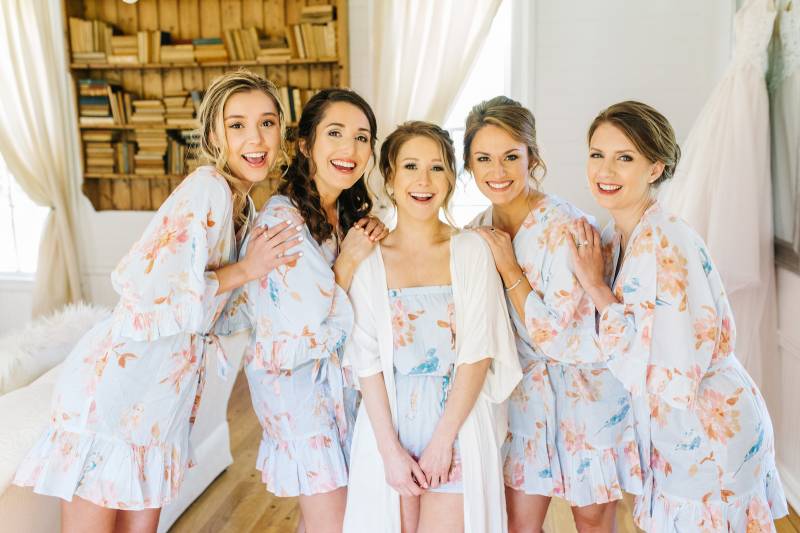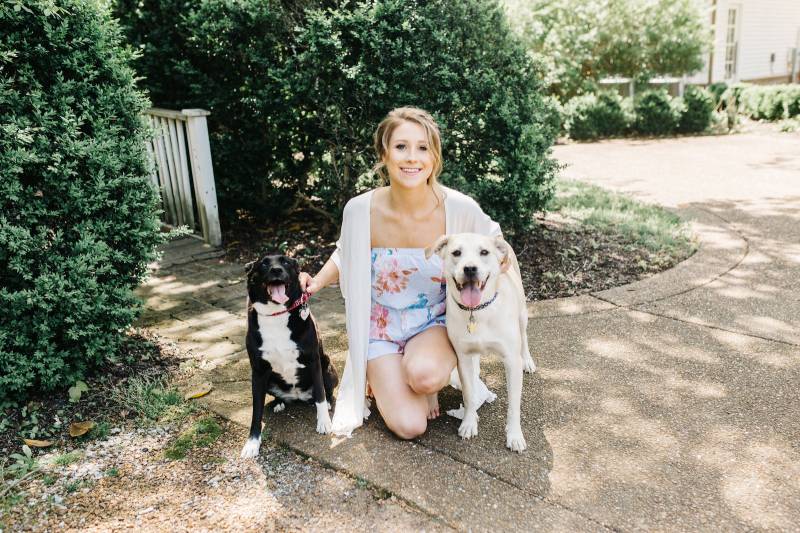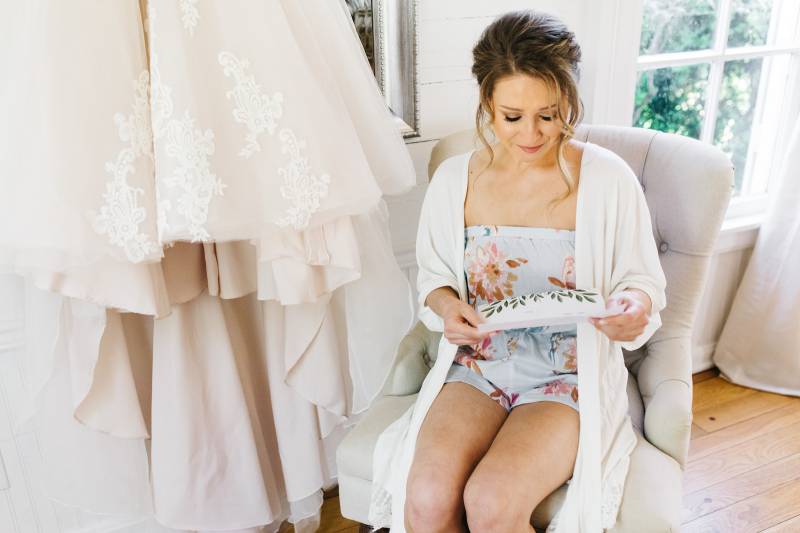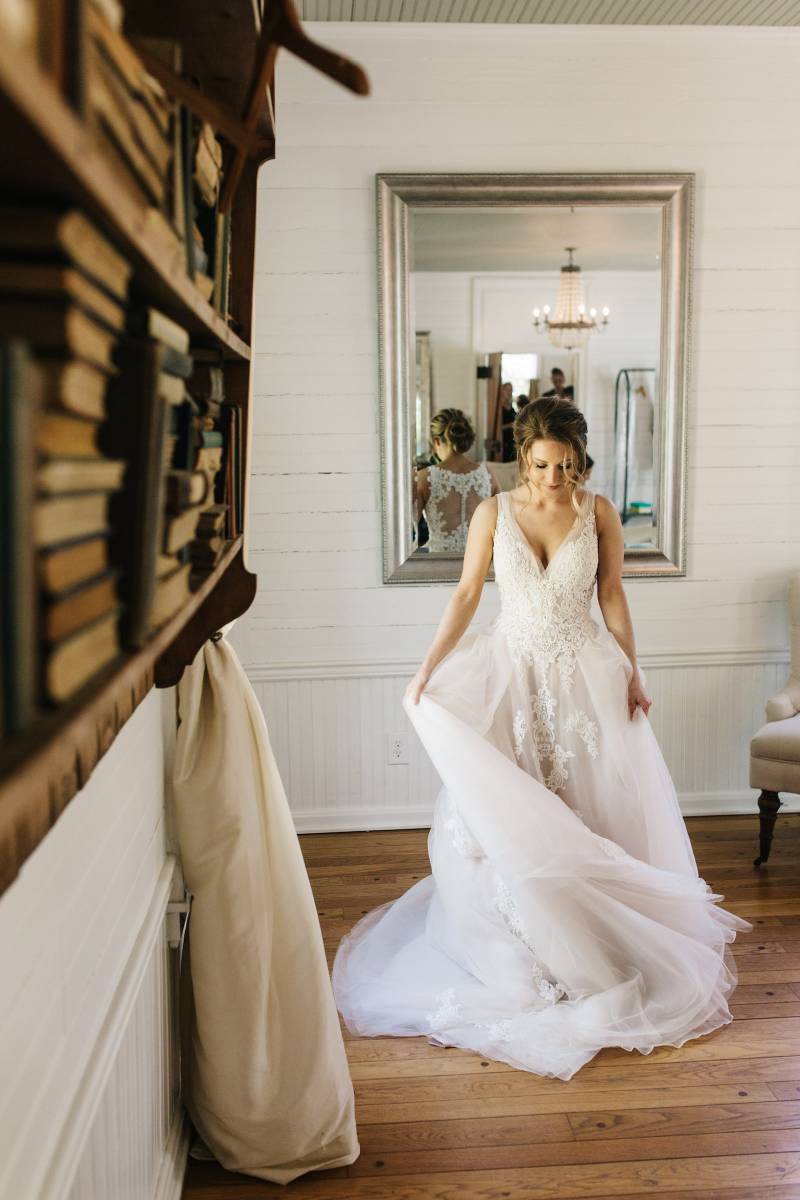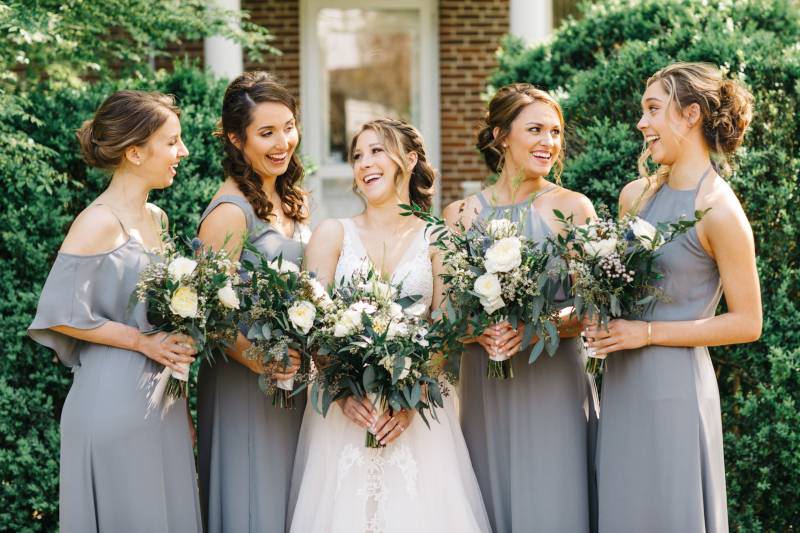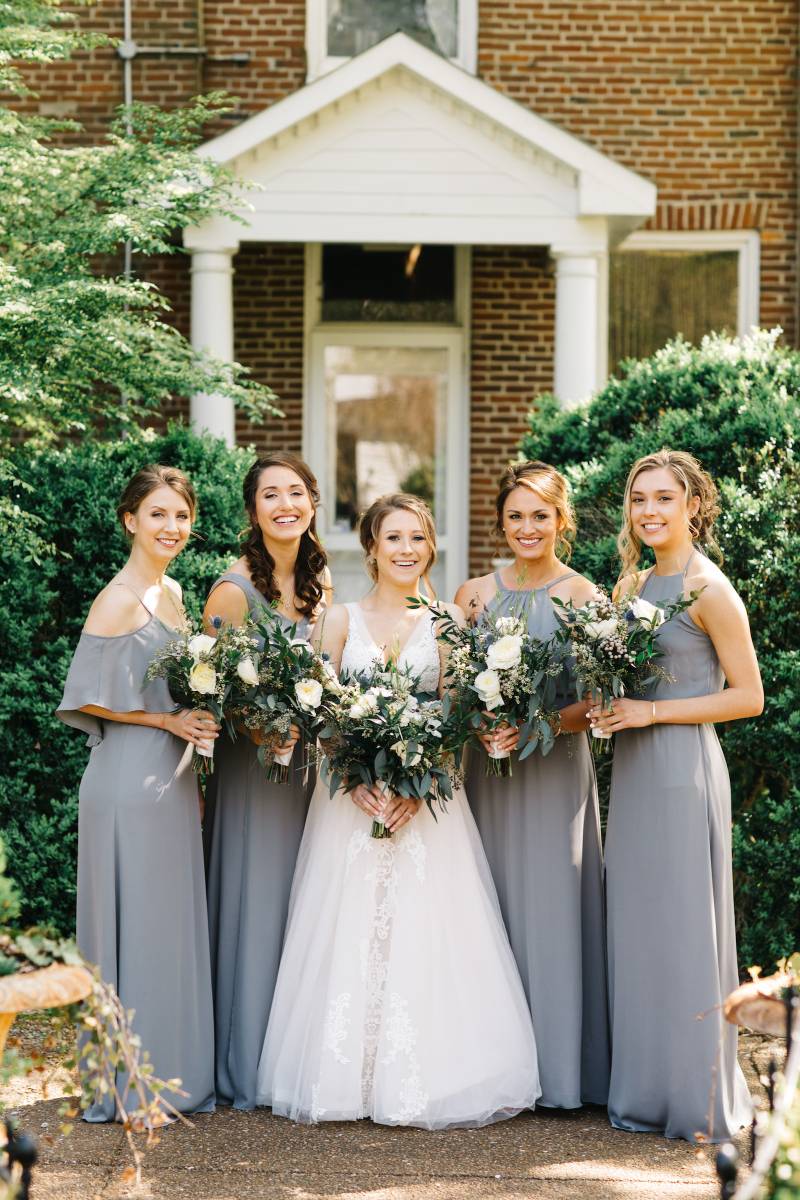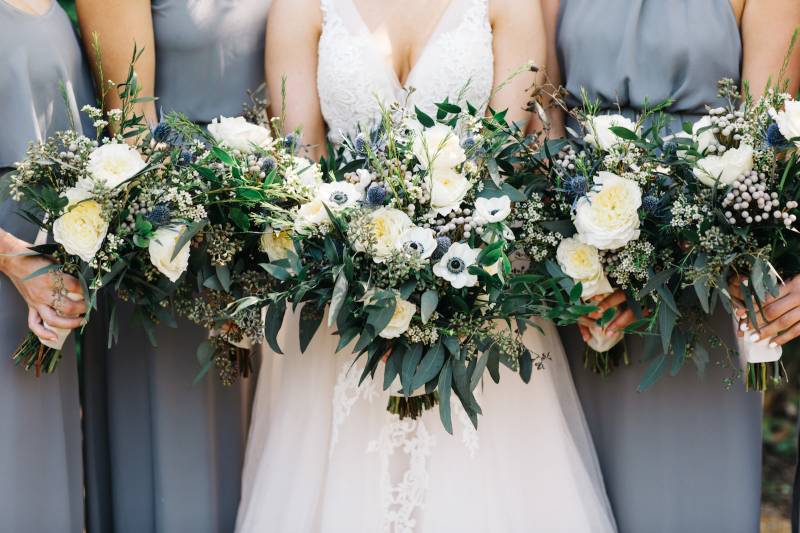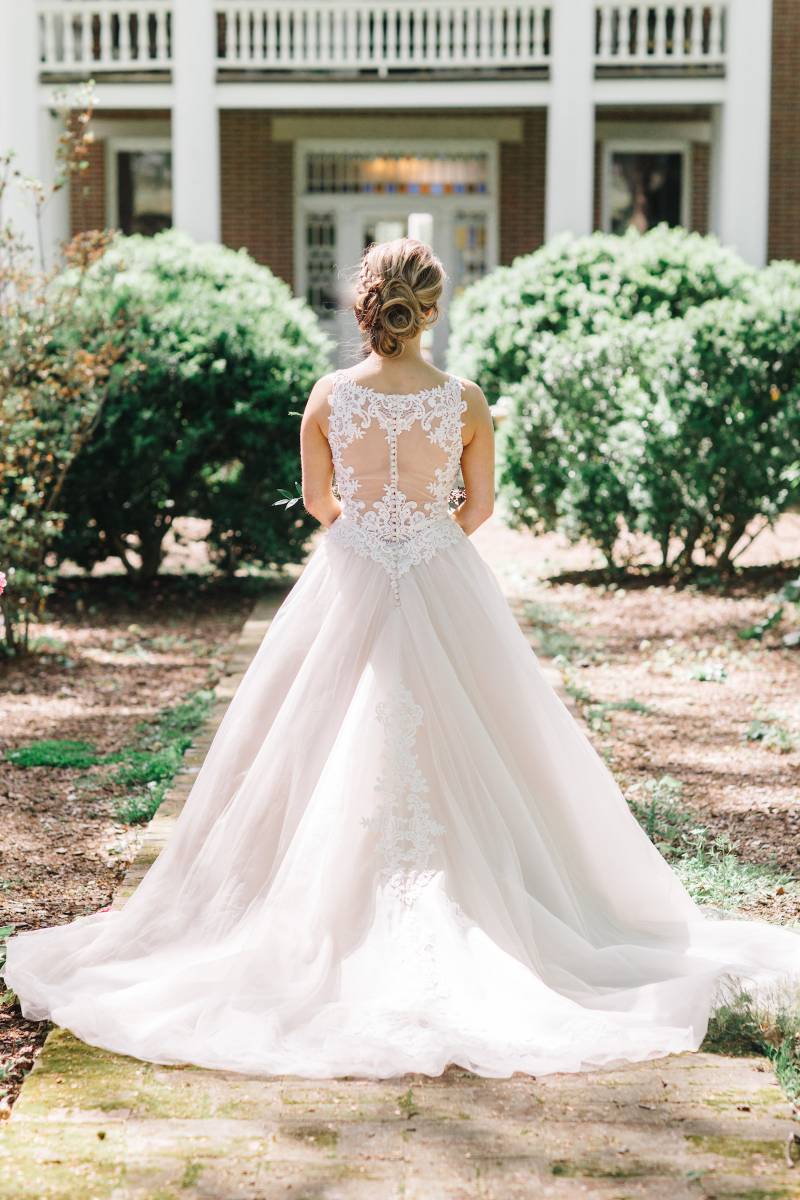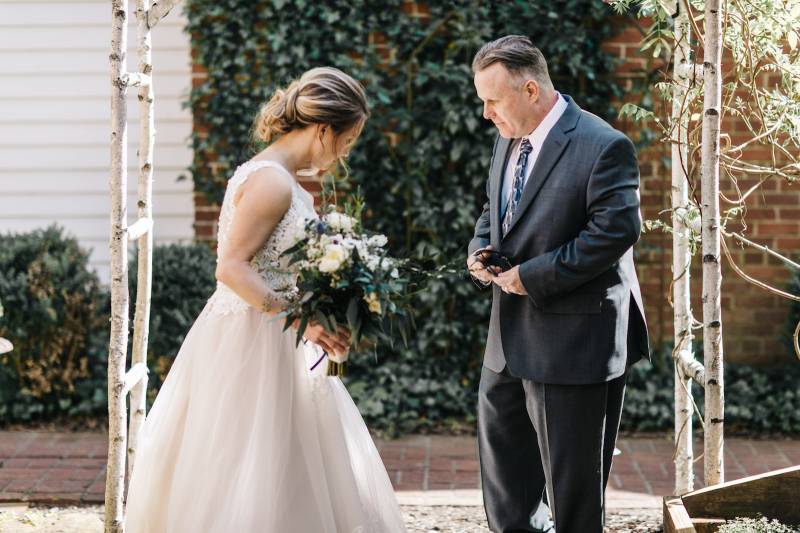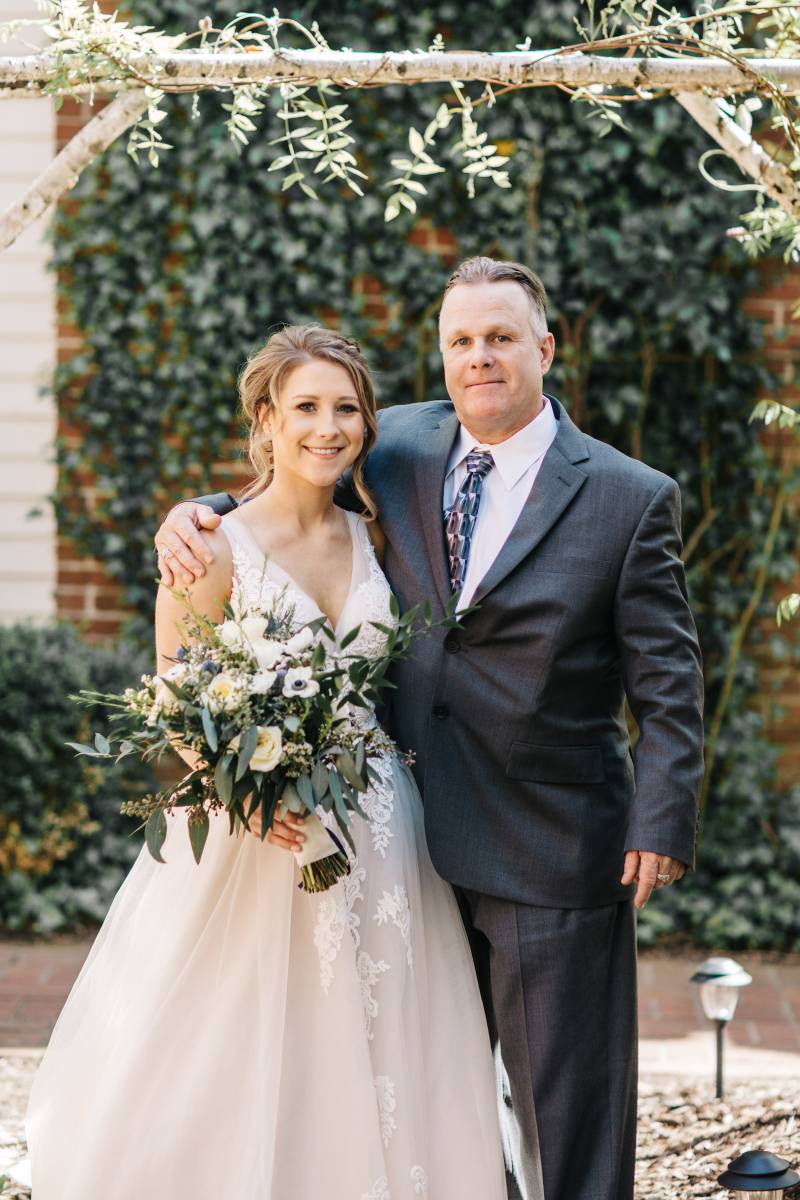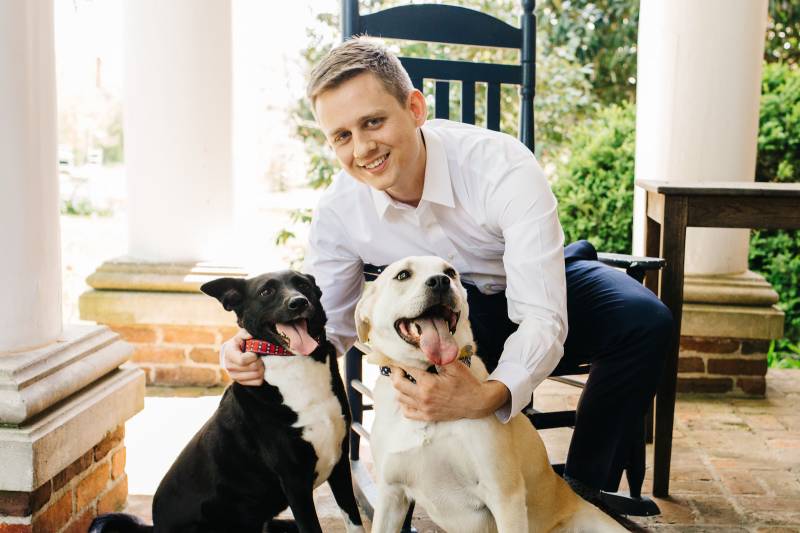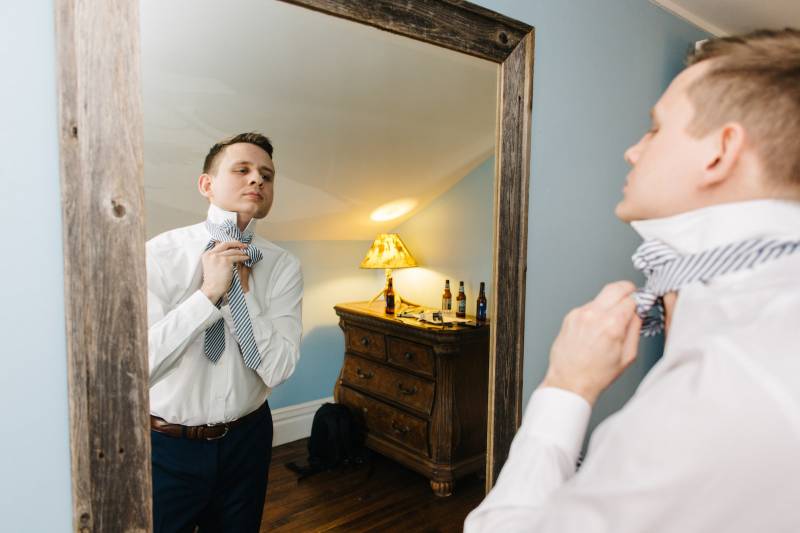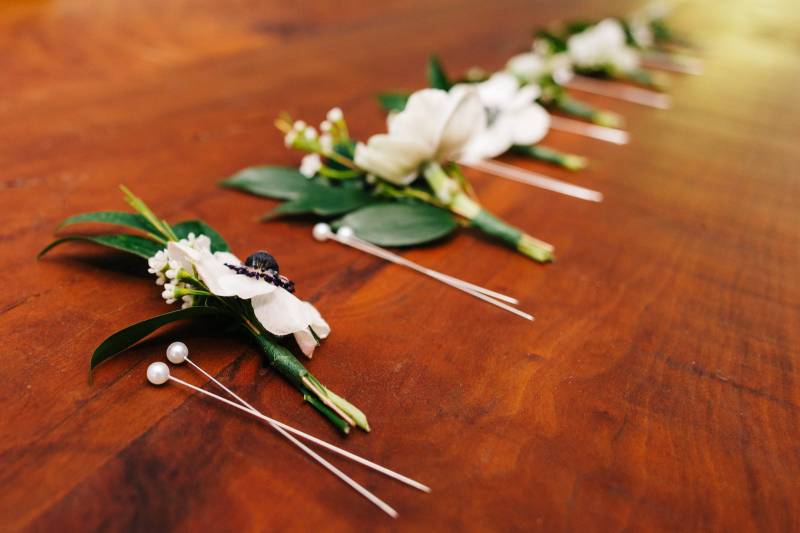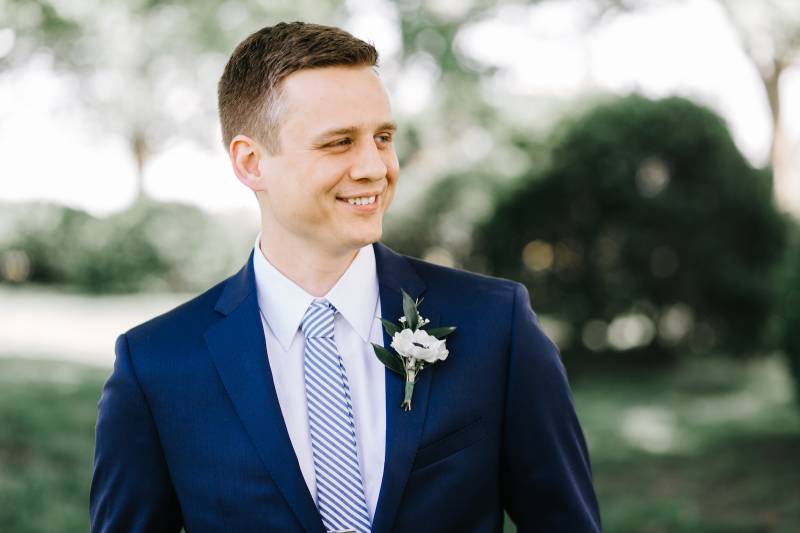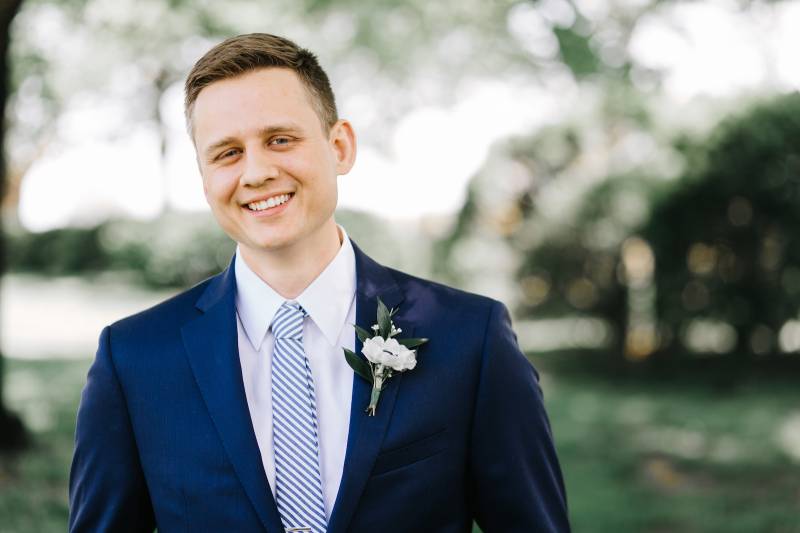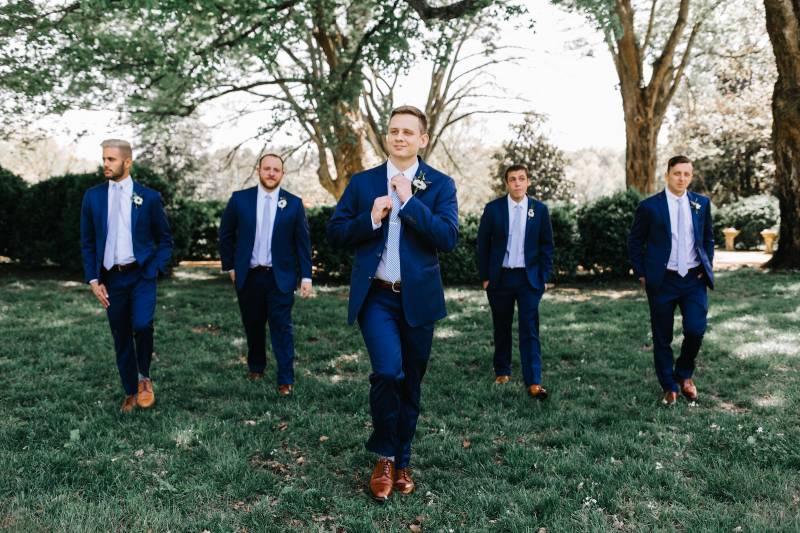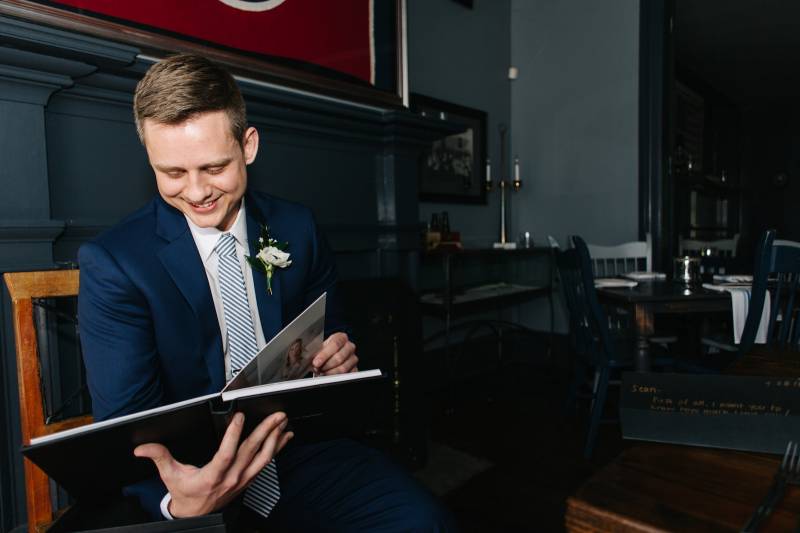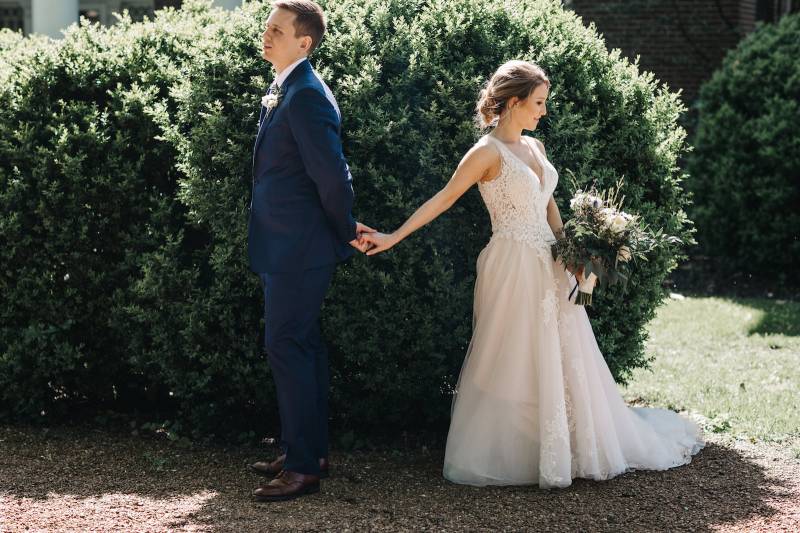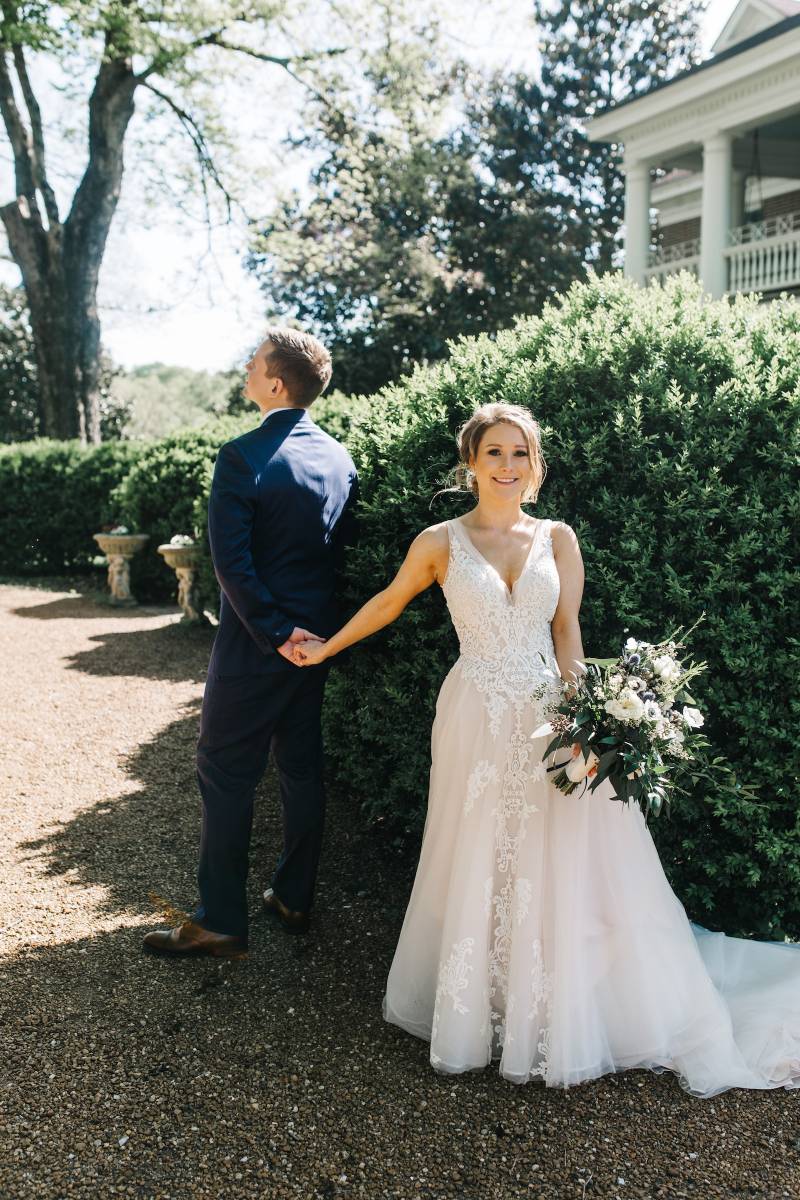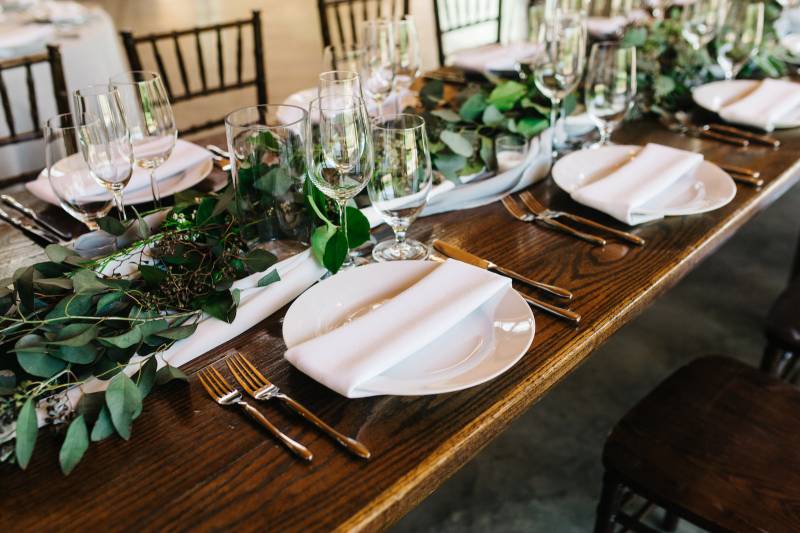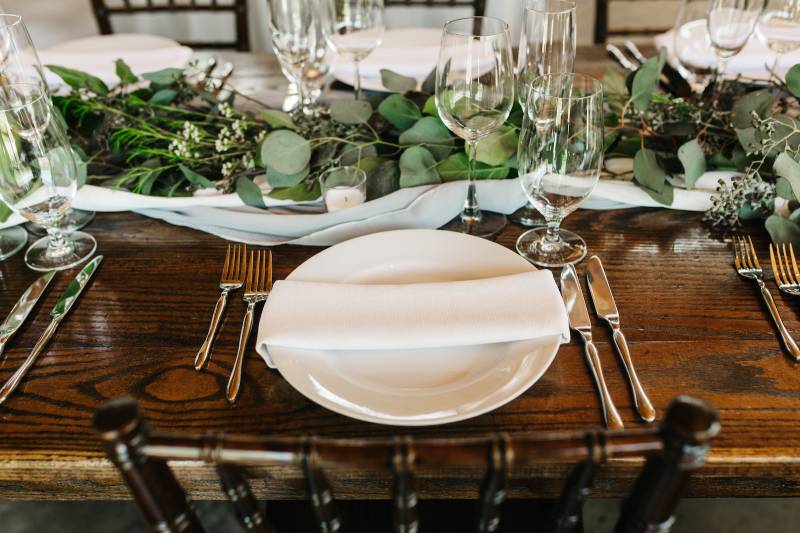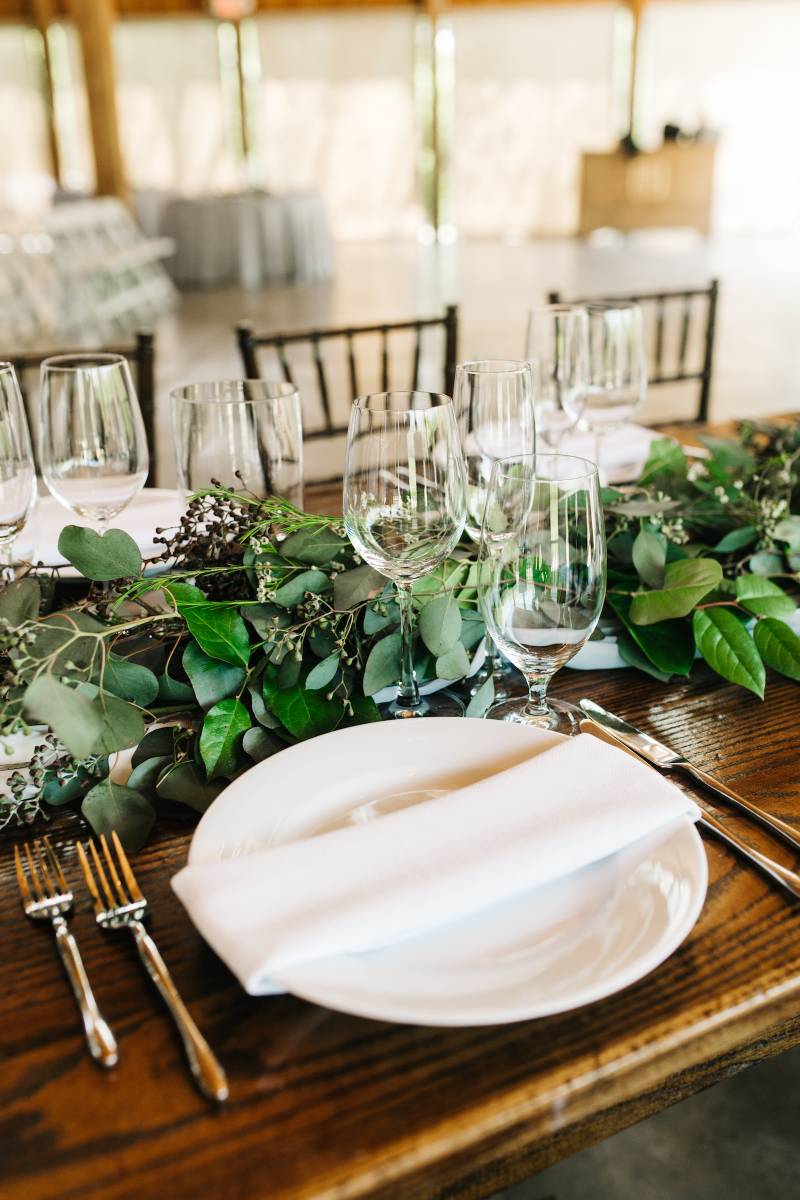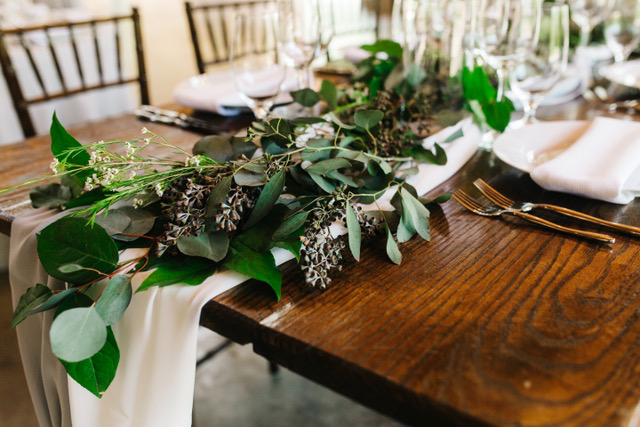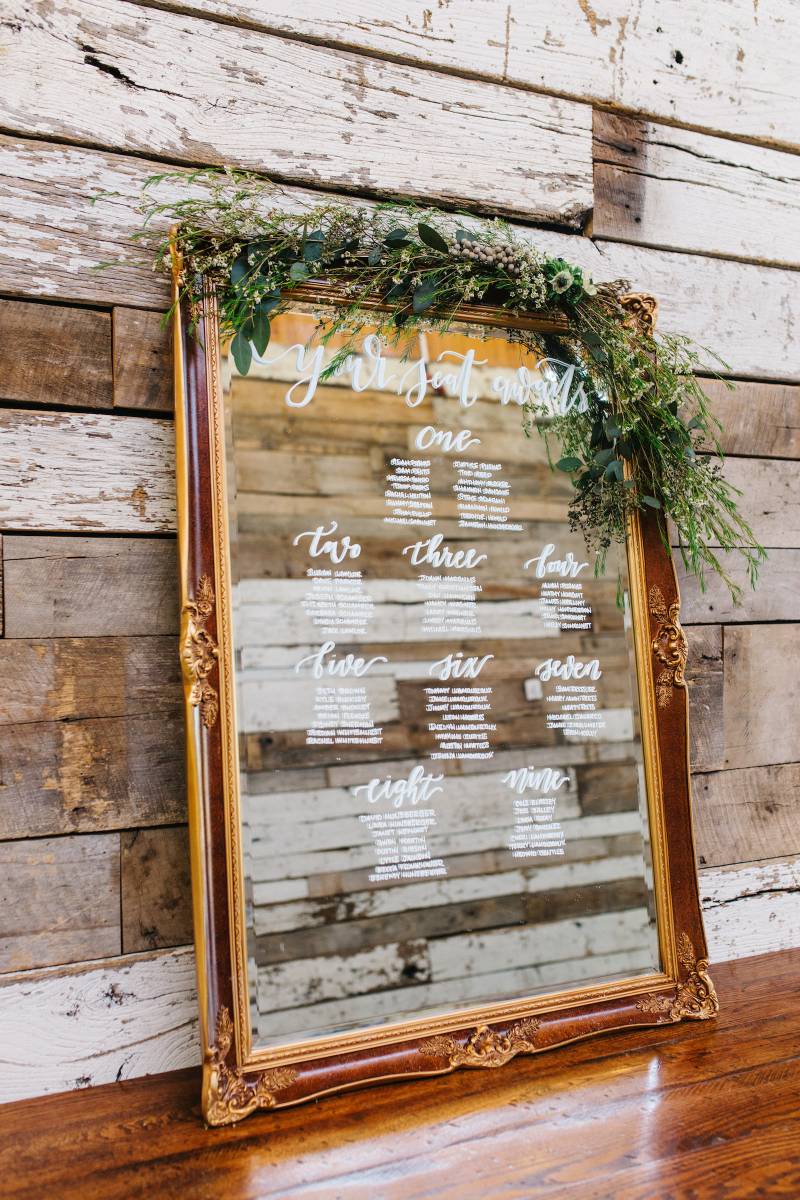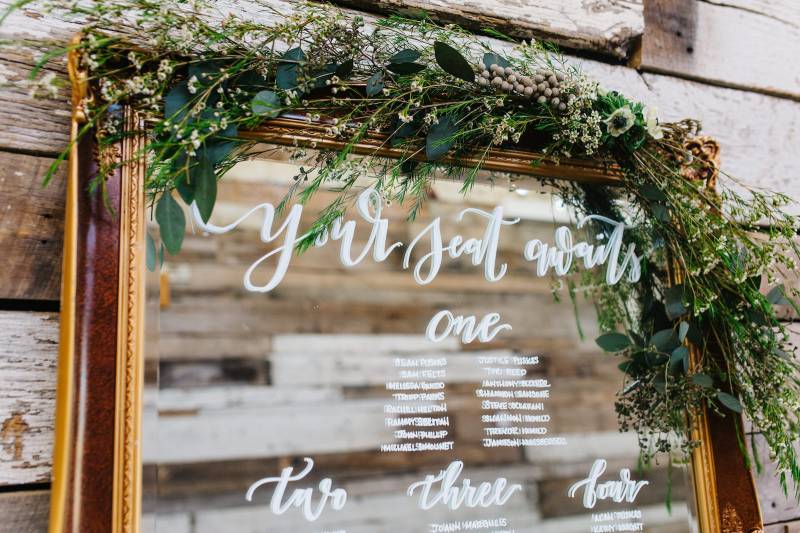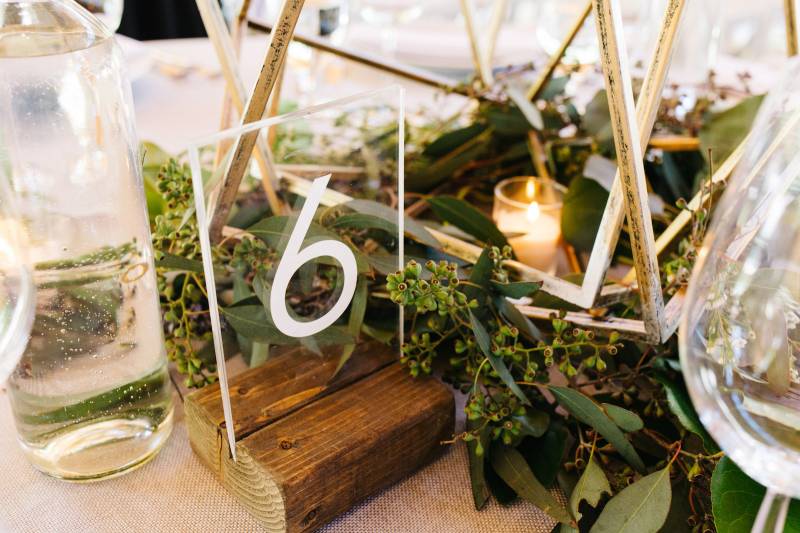 How did you guys meet?
Justice: Sean and I met in college at a fraternity and sorority mixer. We had a few mutual friends and by the next day I was asking who the guy in the green shirt was and we have been inseparable ever since!
Tell us about your engagement!
Justice: Sean proposed on Belleir Beach during family photos with an ocean backdrop before an amazing dinner at the tail end of our vacation. After the proposal, we had dinner at my favorite Florida Restaurant, The Beach Comber. It was such an amazing night and I could not believe I was headed home with a fiancé!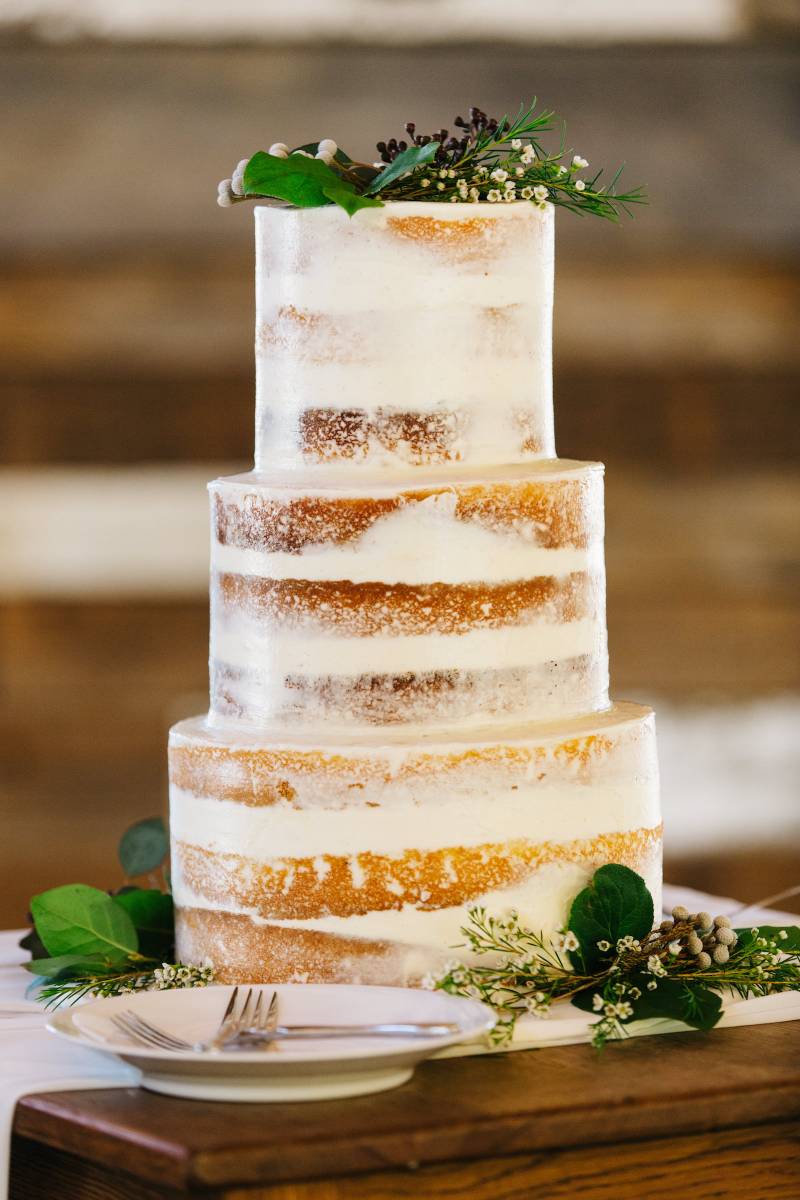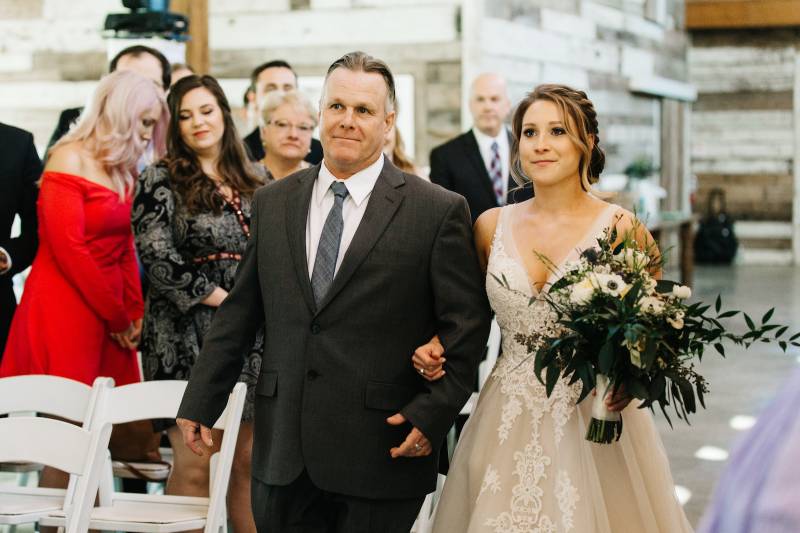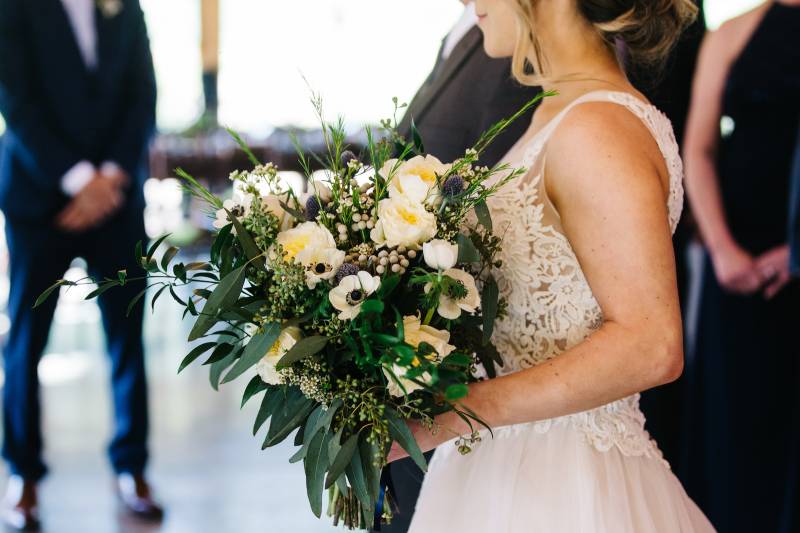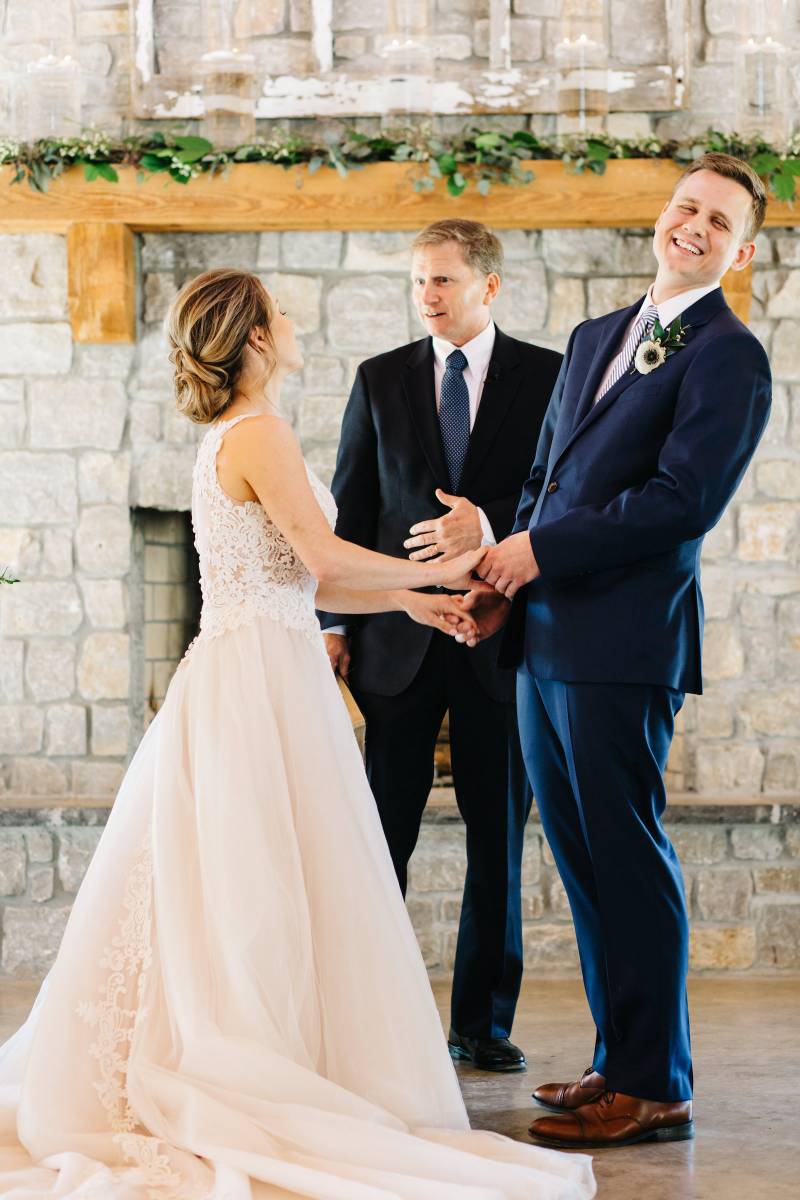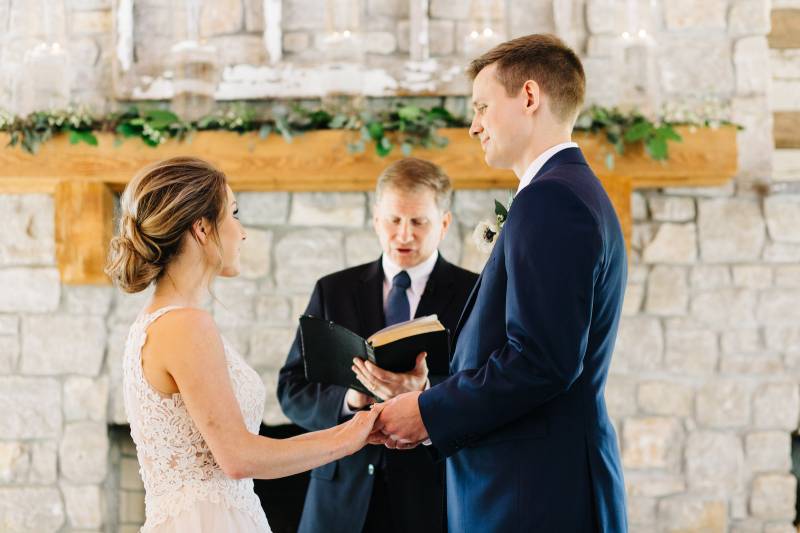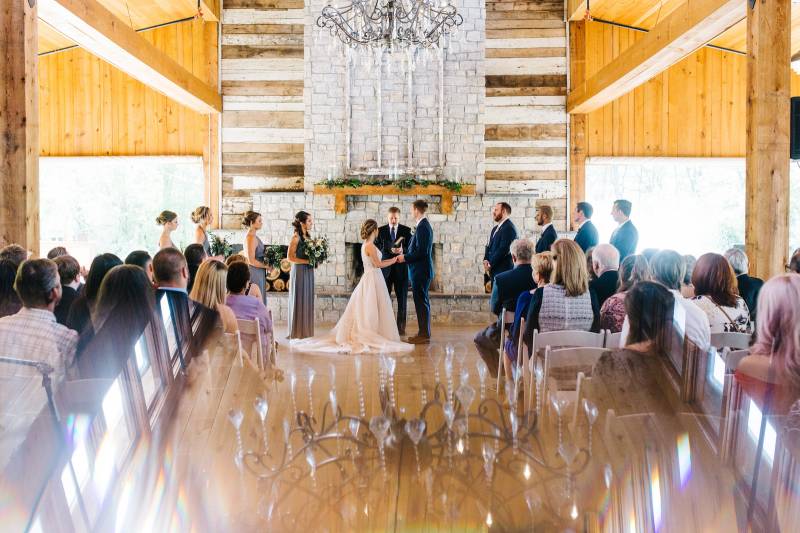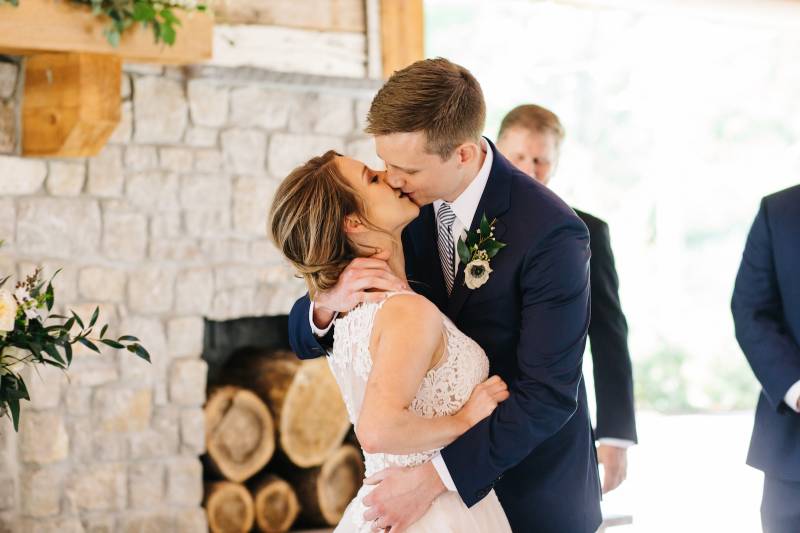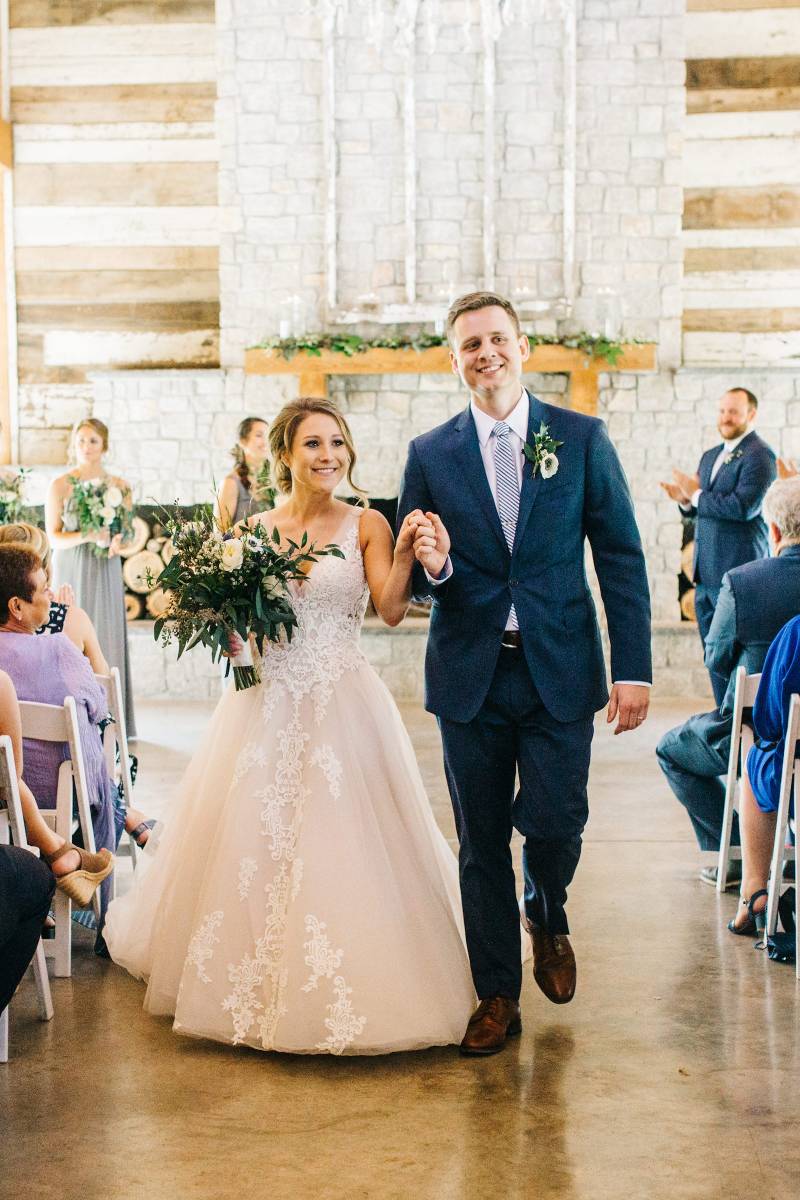 What details were used to created your theme?
Justice: Lots of greenery, white flowers, gold accents were used to create our elevated barn theme. The color scheme was navy blue, grey and white. We had some tables with gold geometric shape centerpieces and others with votives and floating candles. We used gold rimmed glass picture frames with engagement photos and gold framed mirrors for our seating chart and welcome sign. We also had a basket full of moon pies with a letter board that said "take a taste of Tennessee!"
What words of advice to you have for couples in the midst of their planning?
Justice: Don't sweat the small stuff! Enjoy the moments leading up to your big day and do what makes you both happy!
Can you share any special moments or highlights from your wedding day?
Justice: Directly after the ceremony, Sean and I stepped away from the party to take a couple minutes to ourselves and just enjoy the first few moments alone as husband and wife. This was so special because it was the only time we were alone the entire evening and were able to recap our day and soak it all in.