Booking a food truck for your Nashville wedding will make your day so fun for your guests! And if you are an ice cream fiend like me, then having it at your wedding is a must! Well, Two Fat Men Catering can provide their ice cream truck at your wedding. Plus, their ice cream is hand crafted and made by Chef Ed who attended the most prestigious ice cream school (the same one Ben & Jerry attended). Two Fat Men only uses the most fresh, local ingredients in their food and ice cream so you won't have to worry about artificial flavors and preservatives... and you can tell by the taste (yes, I've tried this ice cream myself and it is INCREDIBLE). Keep scrolling to read more straight from Two Fat Men's Debbie Valentine...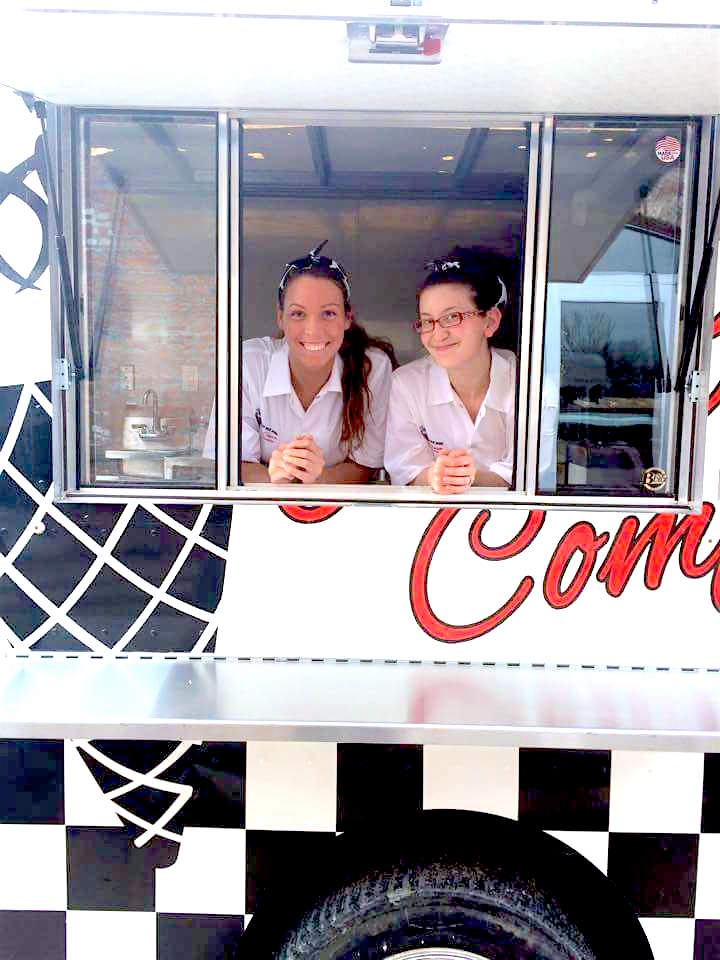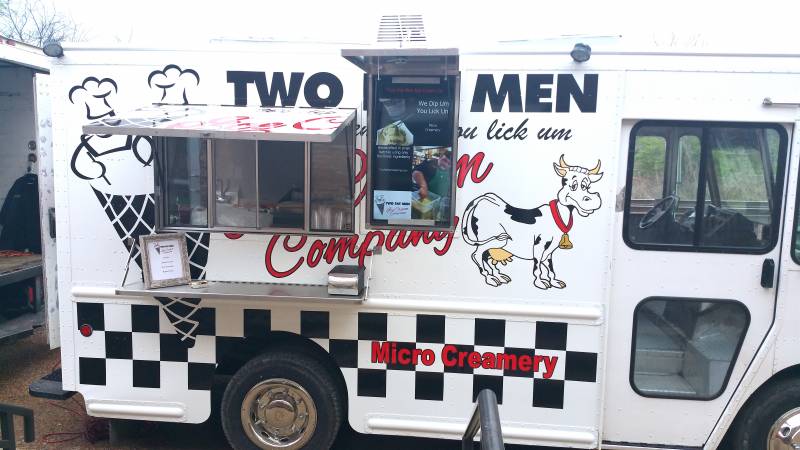 Debbie: Chef Ed had bought an ice cream machine and decided he wanted to test out making ice cream for some of our catering events. What we started doing first was making sorbets for cocktails and fun desserts. Then, Ed started to test out the process of making ice cream. Our ice cream truck was custom built 3 years ago.
Debbie: Chef Ed attended Penn State Ice Cream School in 2015. Some alumni of Penn State Ice Cream School are Ben & Jerry, and anyone else that has made ice cream for the past 100 years. The class was 8 days long, and he learned all about the physics and science behind making ice cream.
Debbie: Our ice cream is great for any wedding!... BUT summer outdoor weddings would be great to have our ice cream truck for dessert along with wedding cake. Also, fall weddings would be great because we have seasonal flavors that would go great with a coffee bar!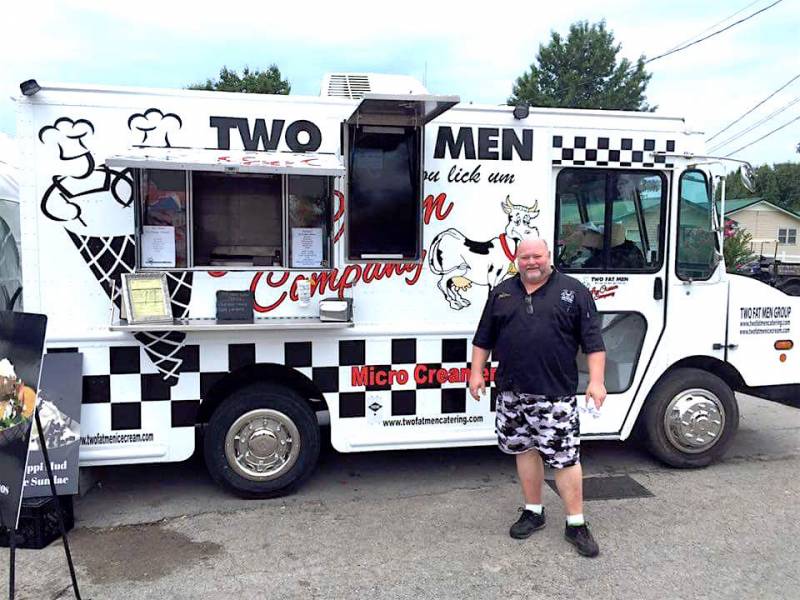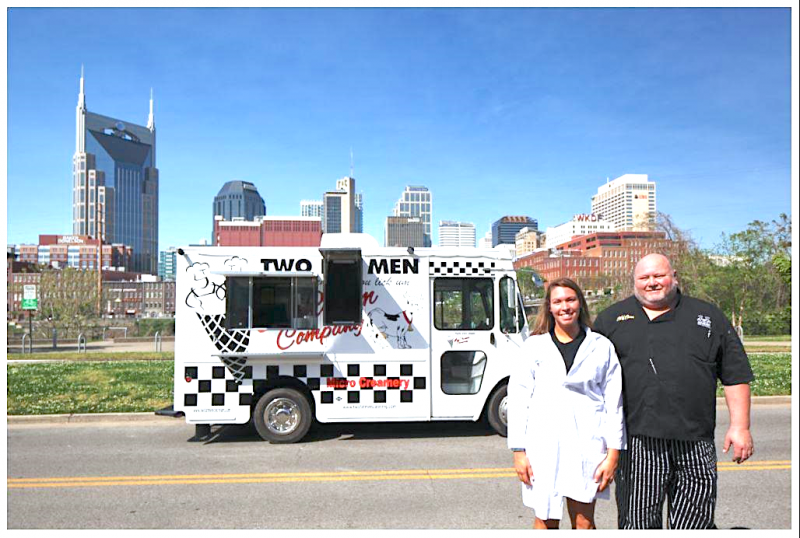 Debbie: We have seasonal flavors such as sweet potato, white chocolate peppermint, strawberry, strawberry cheesecake, peach, strawberry sorbet, watermelon sorbet, Edna Fudge, cotton candy, and pumpkin. Our flavors we have all the time are salty caramel, butter pecan, chocolate, vanilla, and cookies n' cream to name a few.
Debbie: Our ice cream is unique because it is made with local ingredients. We get our milk and cream from MTSU's Dairy, and local farmers supply our eggs. Local farmers supply our fruits when they are in season. Also, we use no artificial flavors or ingredients.
Debbie: Brides can check out our website www.twofatmenicecream.com or www.twofatmencatering.com. Also, follow us on all of our social media accounts to see what is the next flavor! Our ice cream will bring joy to your heart and your belly. Come check us out!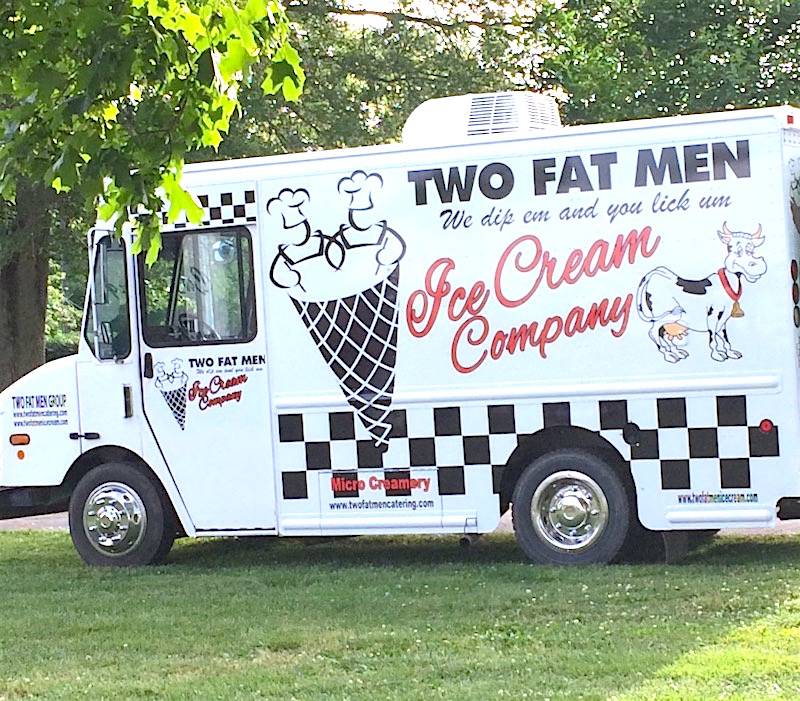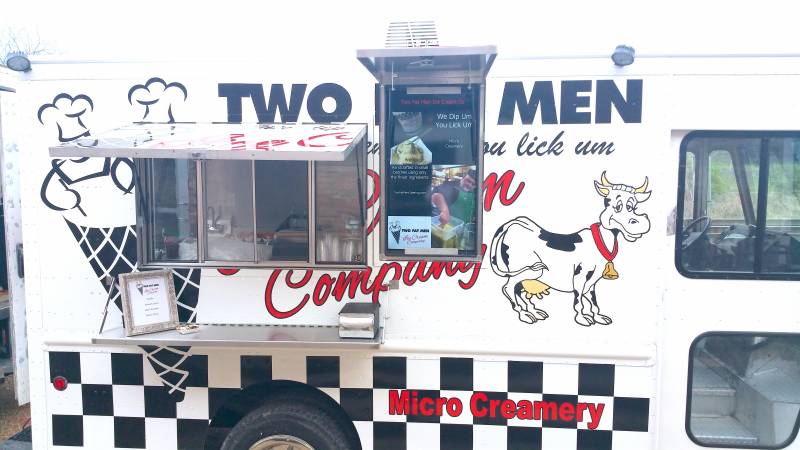 Thanks so much for sharing all about the ice cream truck, Debbie! Feel free to contact Two Fat Men to book the ice cream truck at your wedding!