There are SO many photo ops in downtown Nashville which is why it's one of the great spots for an engagement session. It's really cool to see how each photographer and couple are captured among the same backdrop so differently... Each session shows the essence of who the couple and photographer are, and that includes Tracey + Keith's downtown Nashville engagement session from Drzazga Photography! Drzazga Photography was happy to travel from their home base of Cleveland, OH to shoot their couple Tracey + Keith in their home base of Nashville, TN. The travels from The Parthenon to Broadway to the Pedestrian Bridge showed off their story so beautifully! See it all below!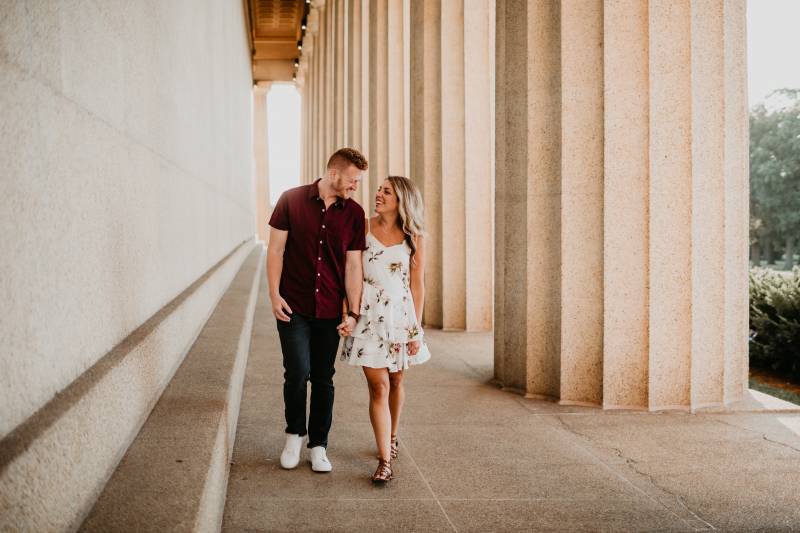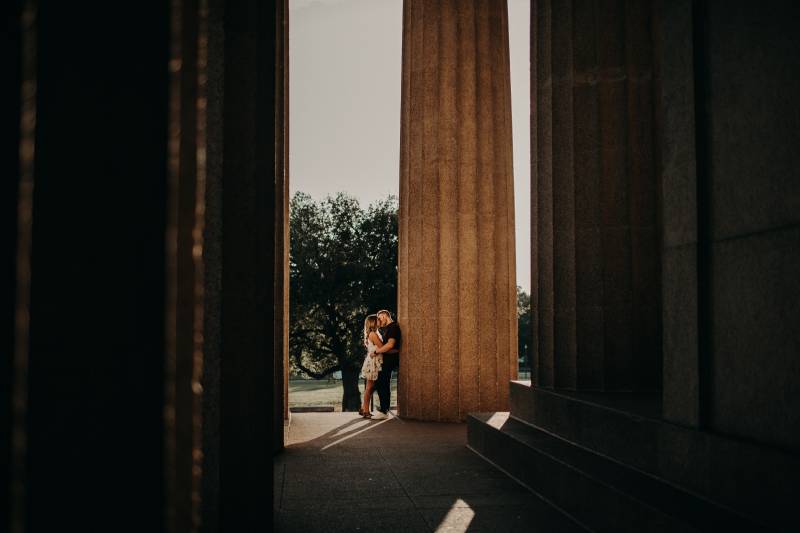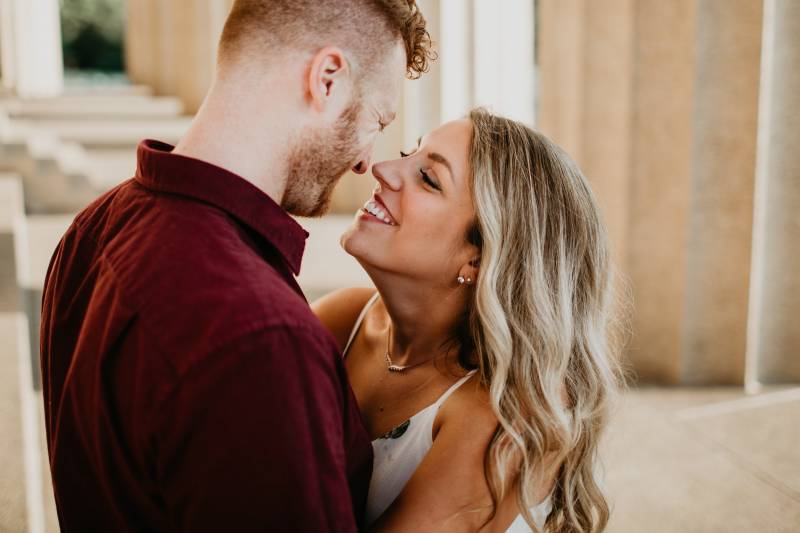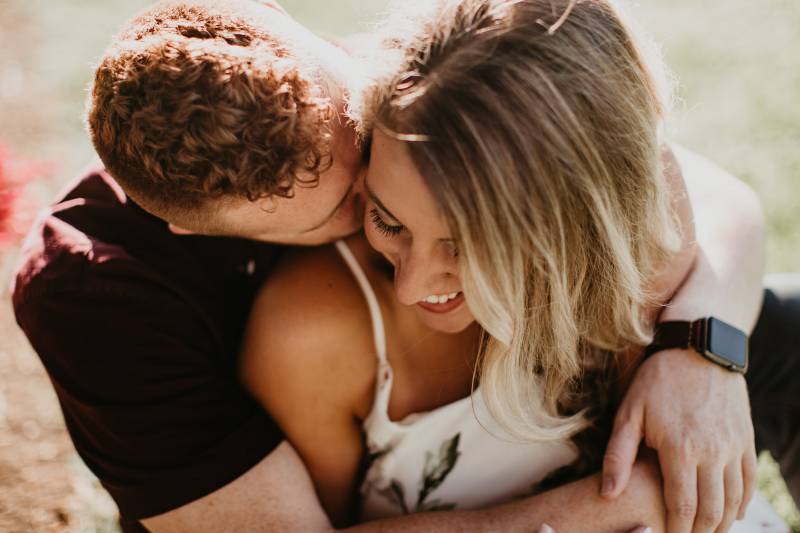 Tracey + Keith
Engagement Session
Downtown Nashville
7.30.18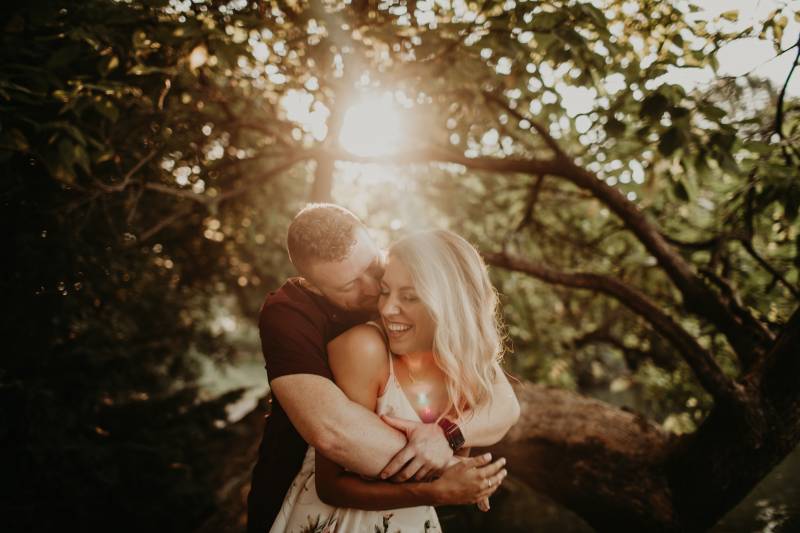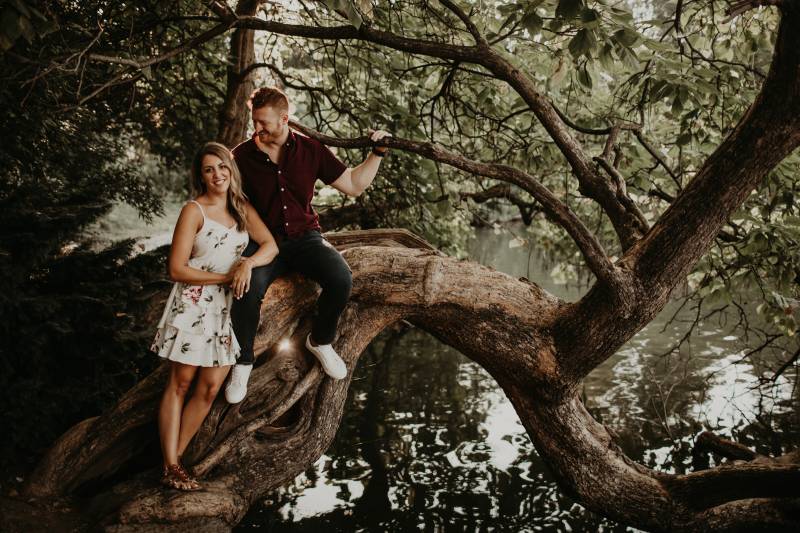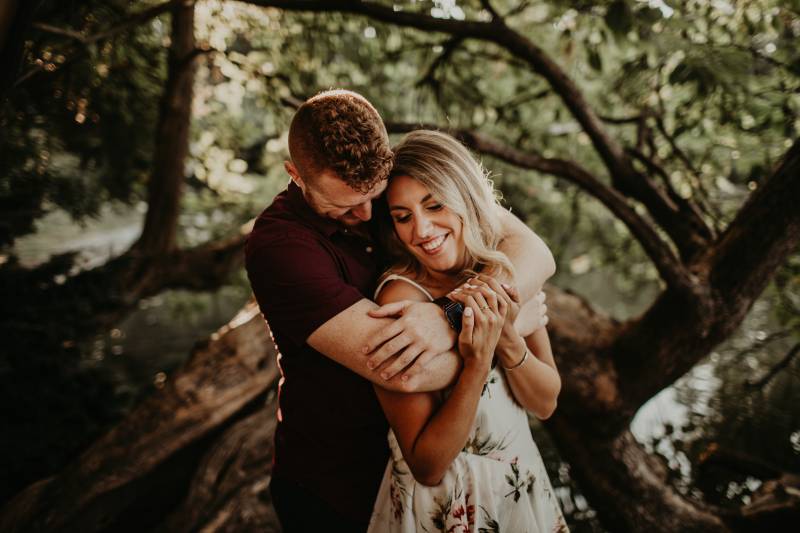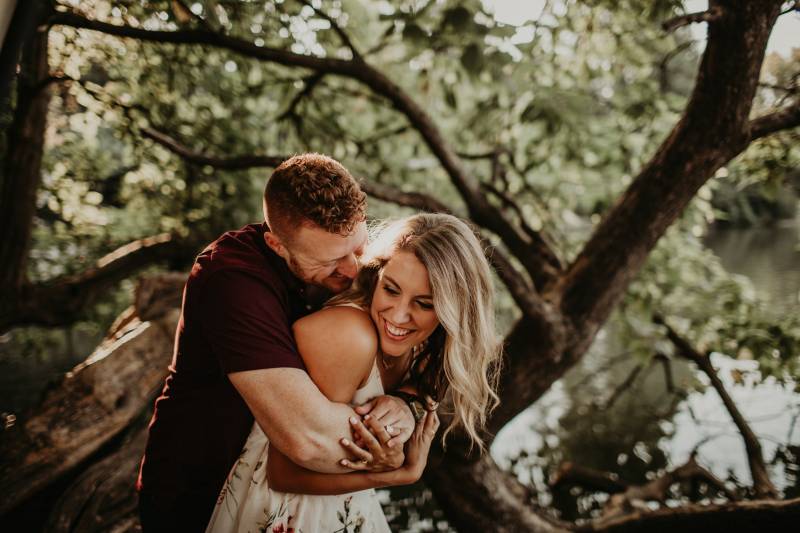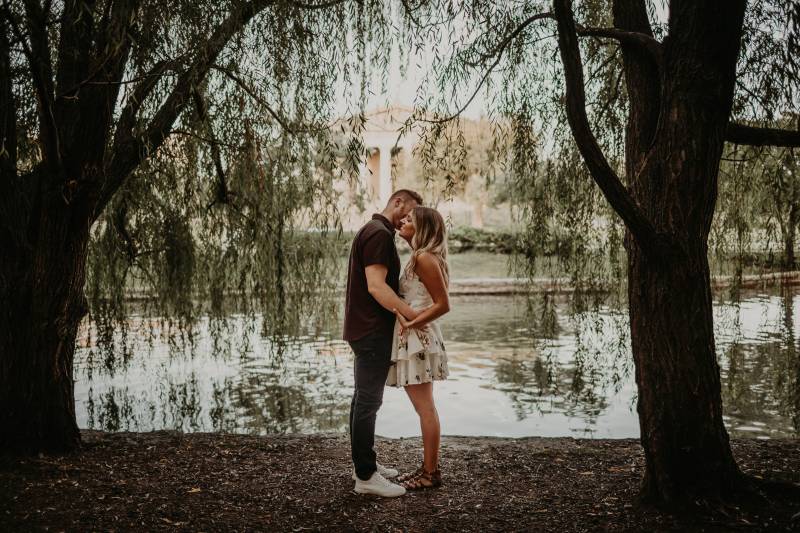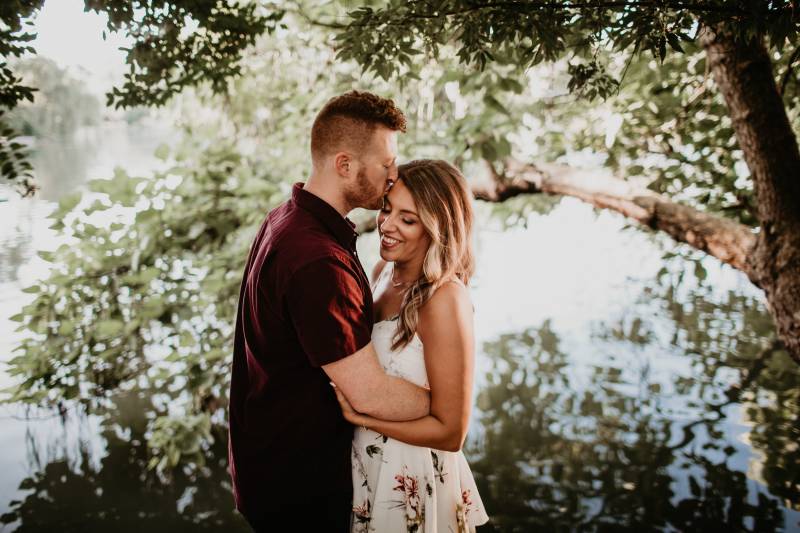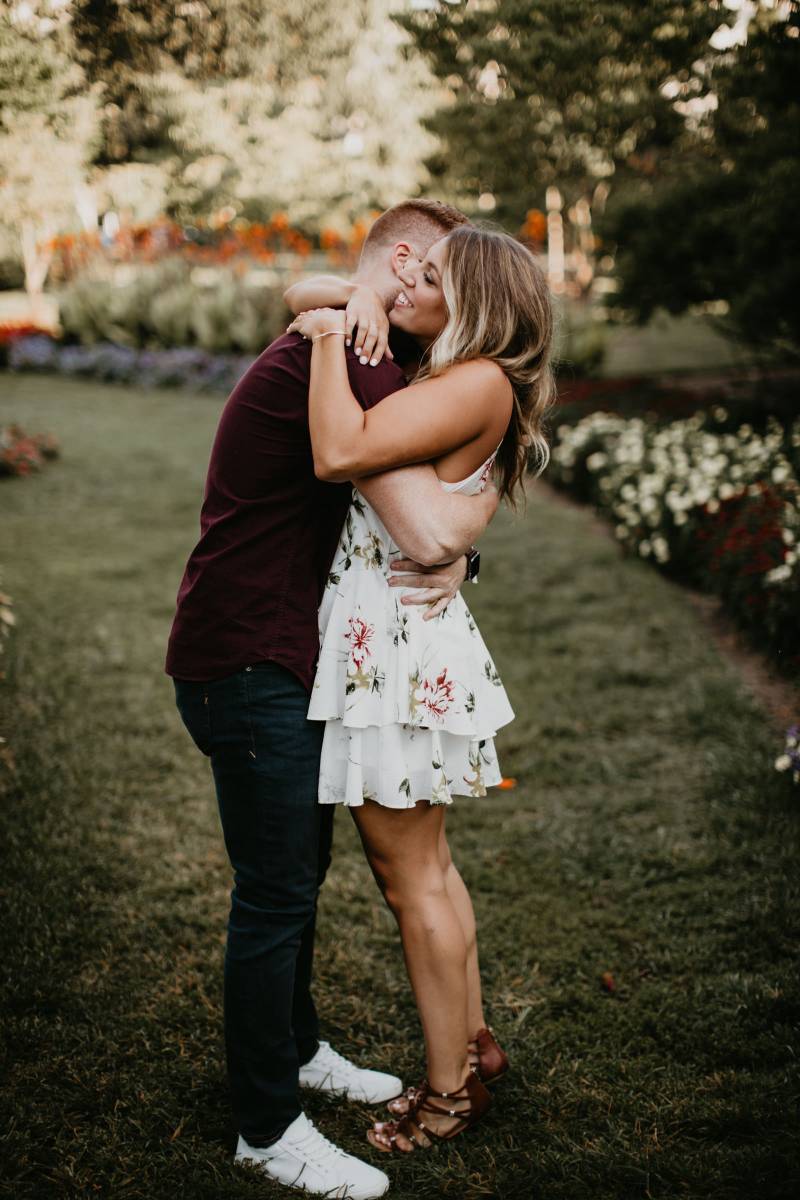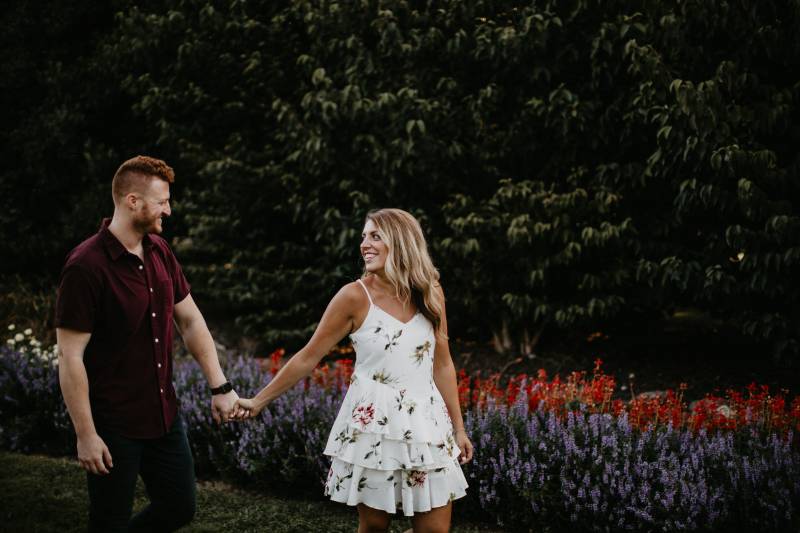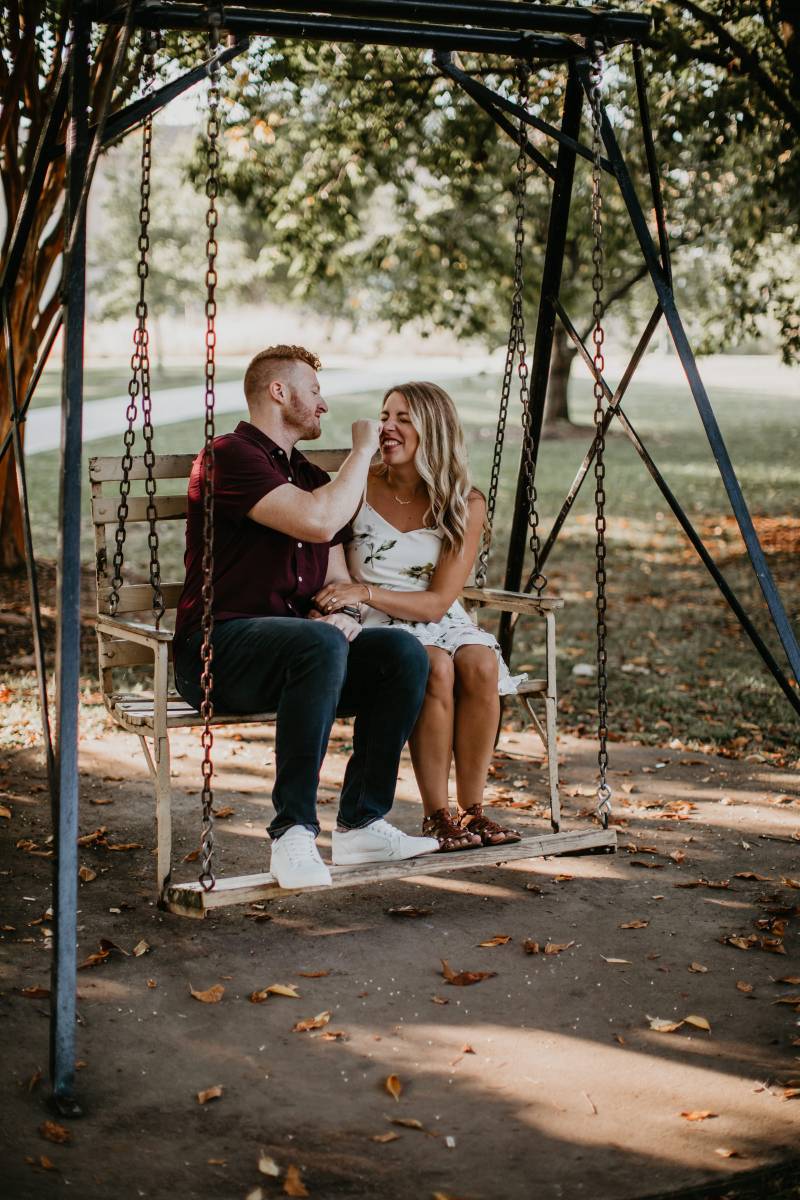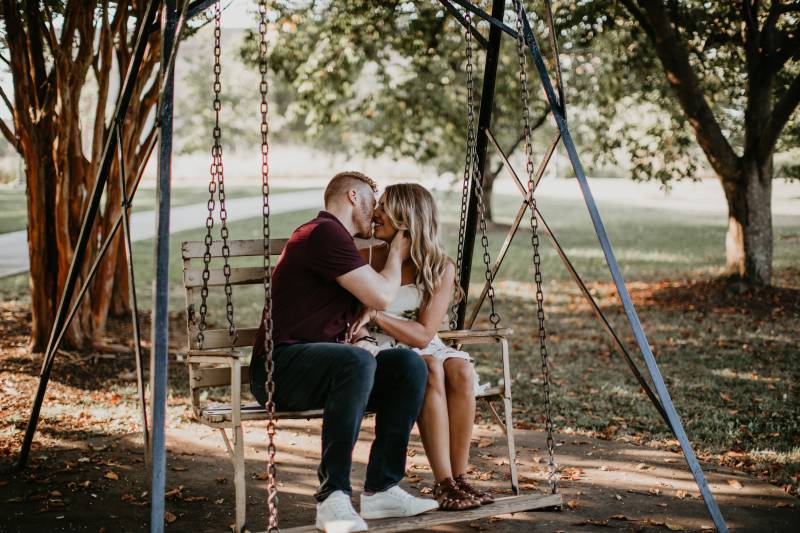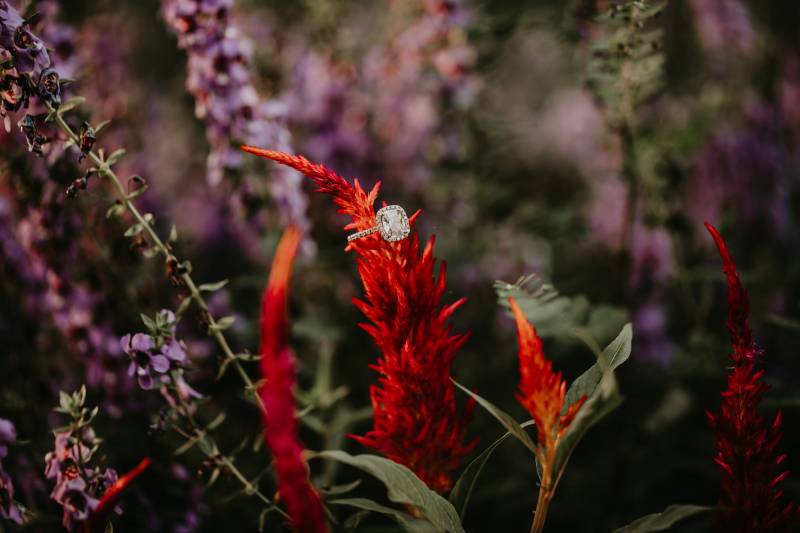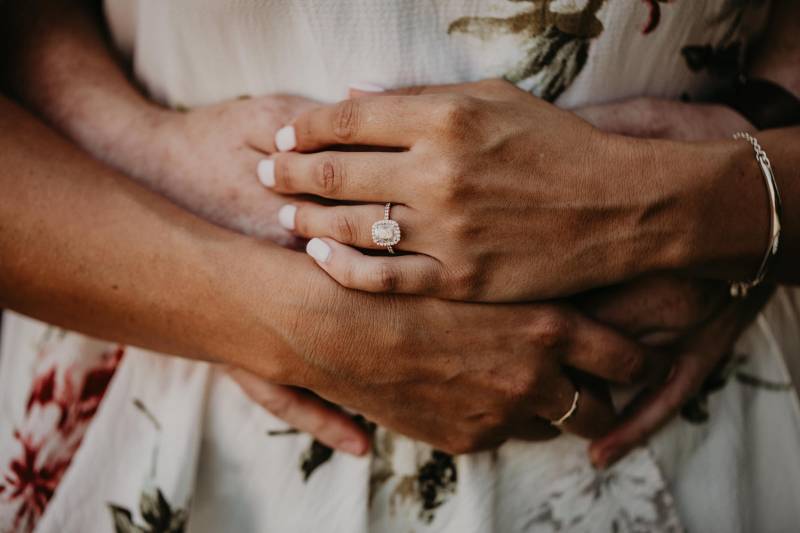 From Drzazga Photography: We were so excited when Tracey and Keith reached out to us to photograph their wedding in Ohio, and we were even more thrilled with the opportunity to have their engagement session in their current town of Nashville. We love exploring new cities and the photo opportunities within them!
You can tell these two love this city just as much as they love each other. Joy and love radiated from them as we explored Nashville. We started the session at 7am at the Parthenon and made our way to Broadway Ave. The day was filled with laughter, piggy back rides, and dancing down Broadway. One of my favorite images from this session was from on top of the parking garage we stopped at, overlooking the Nashville skyline. Nashville was the perfect place to capture this love story, we stopped on the Pedestrian Bridge where Keith had proposed to Tracey almost exactly a year before.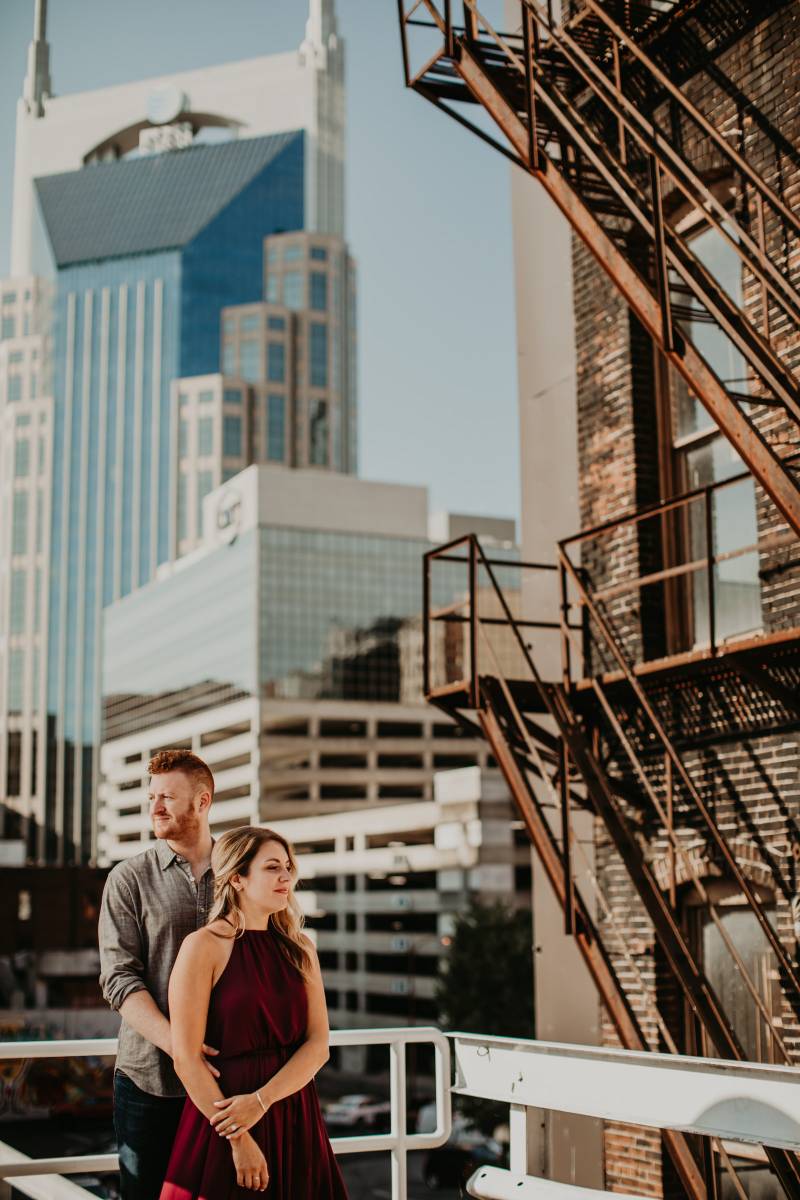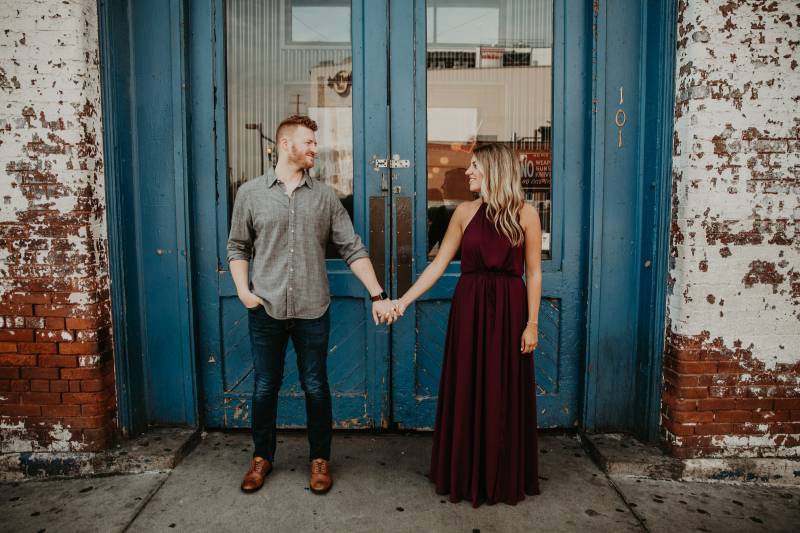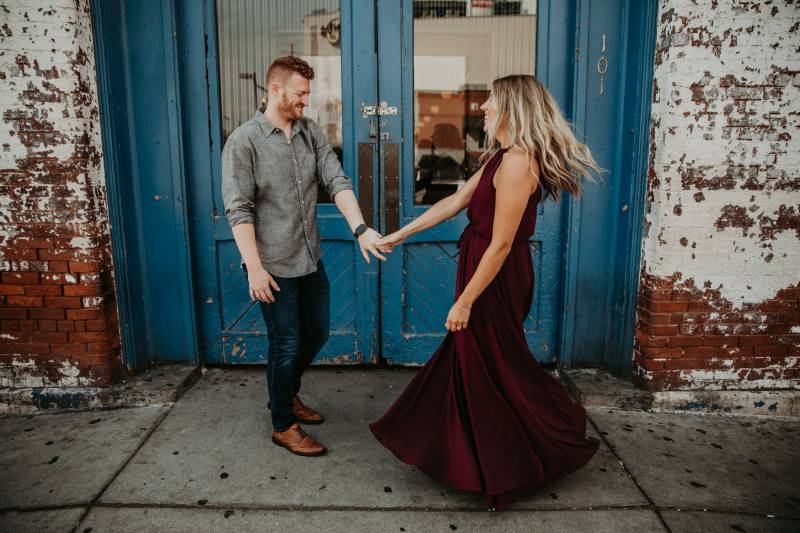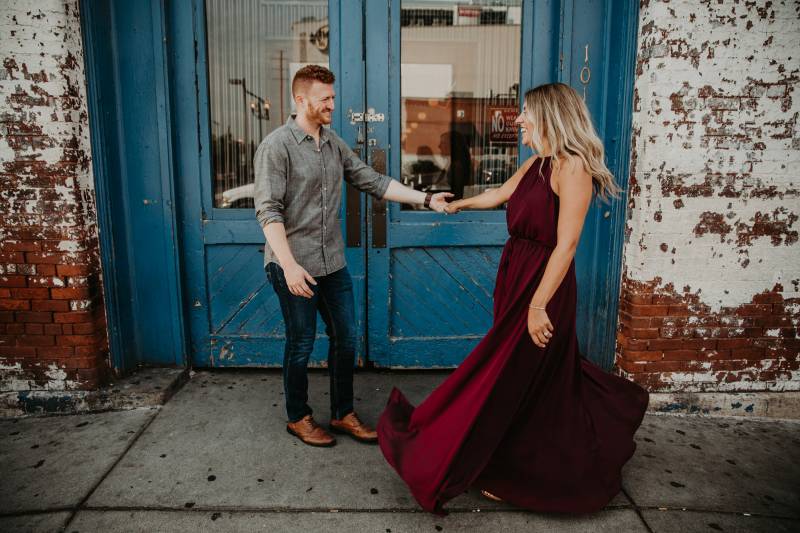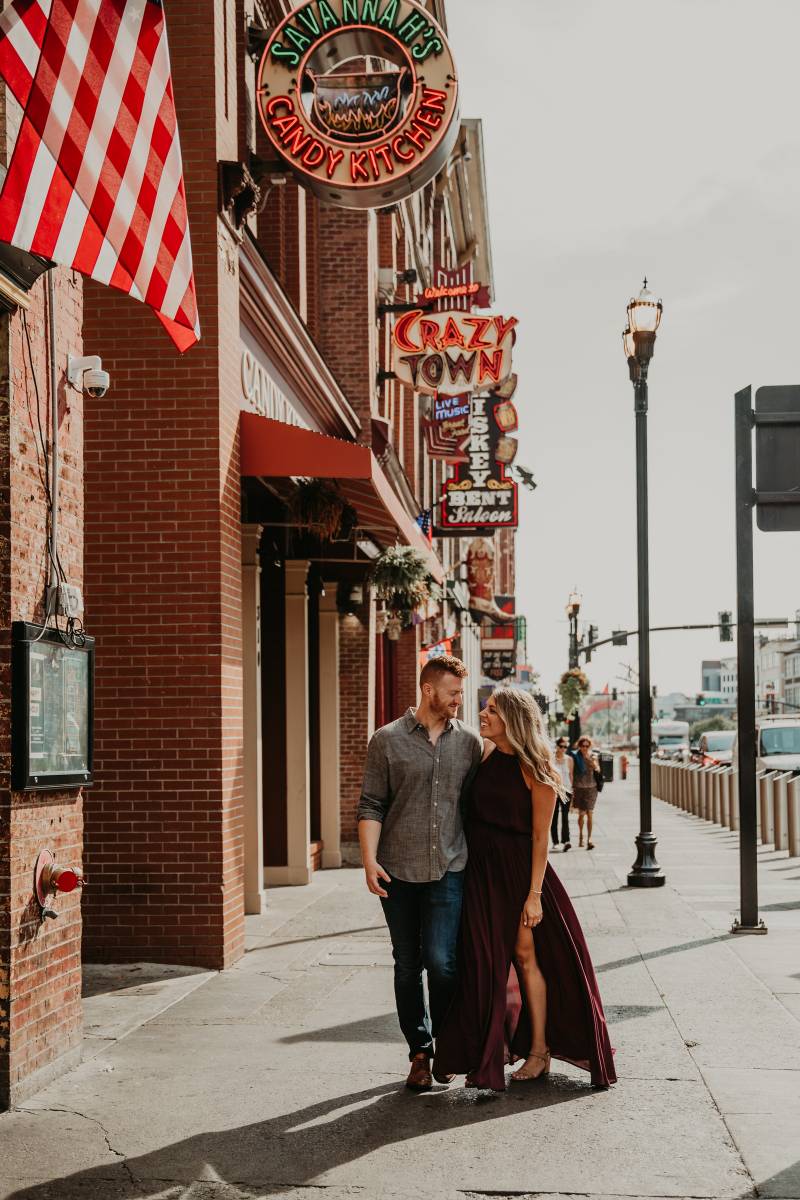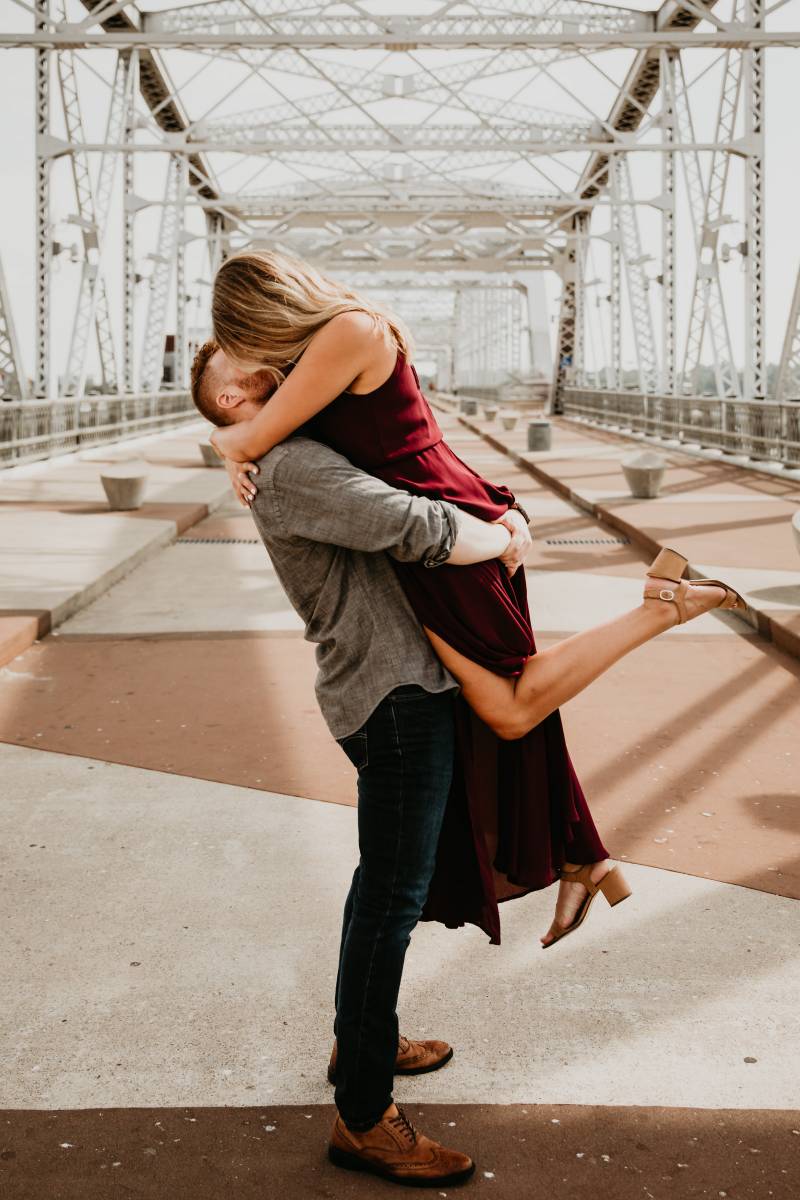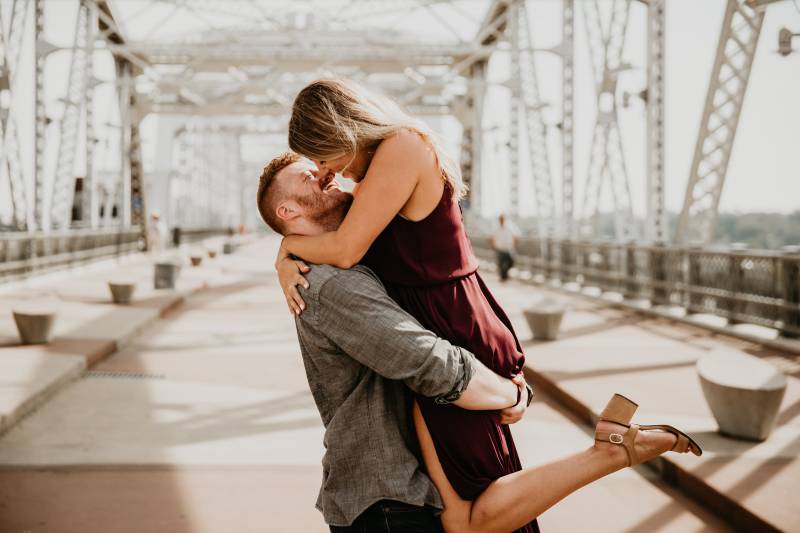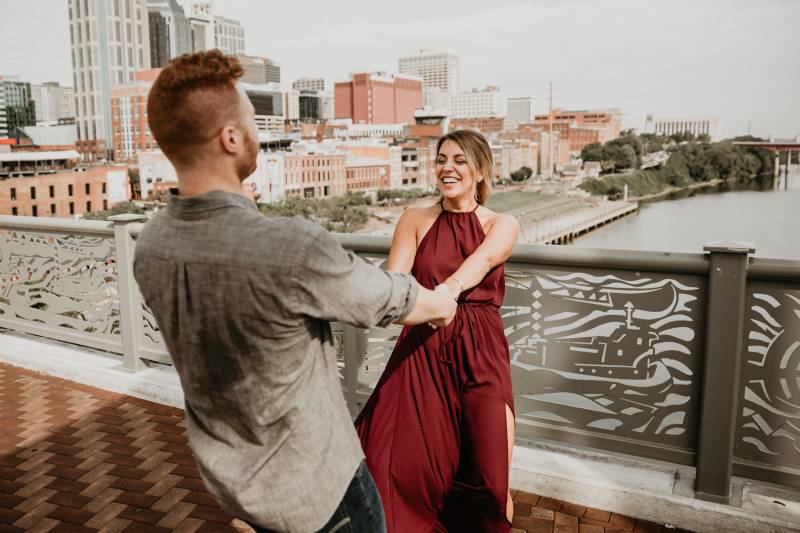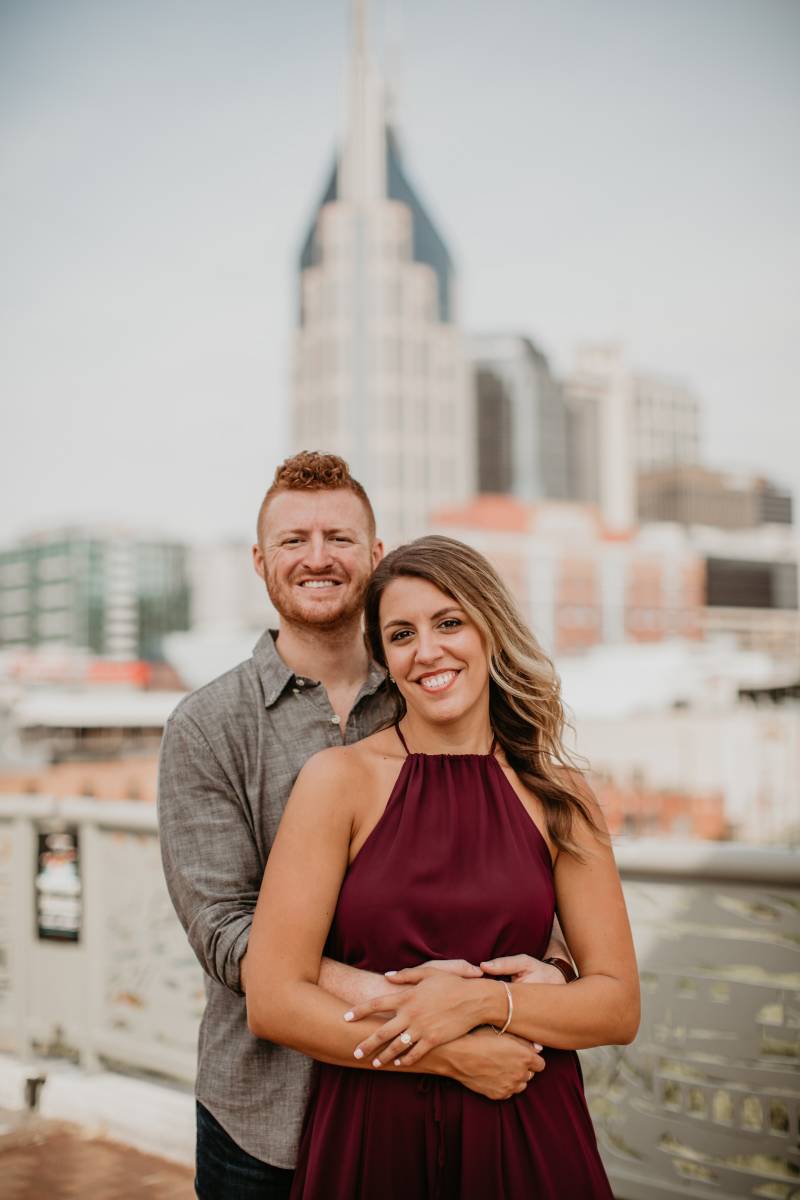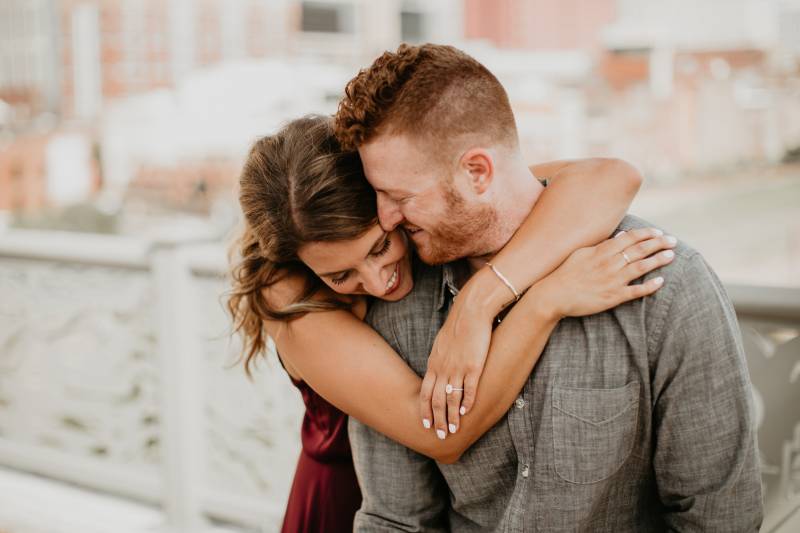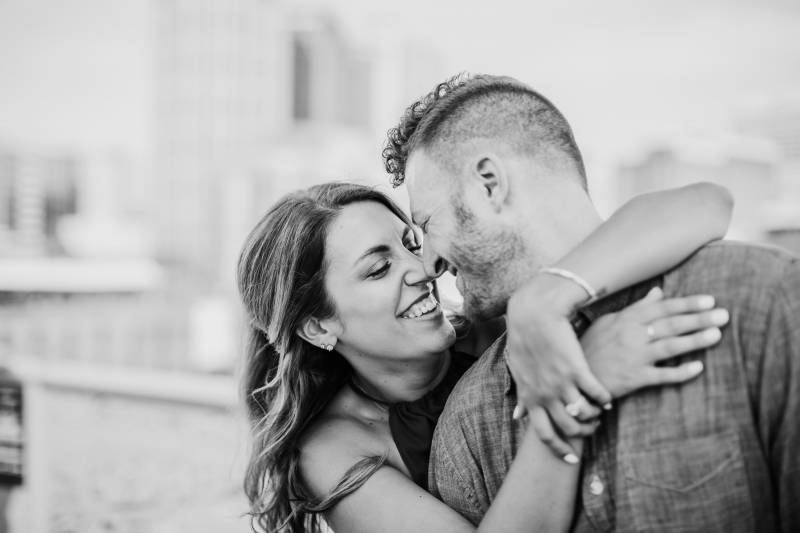 From the bride, Tracey: Keith and I met during undergrad at Kent State University in Kent, OH. We started dating on January 11, 2011 and have barely spent a day apart ever since. In August 2014, we made the move to Nashville where I started pharmacy school at Belmont University and Keith transferred and continued working for Apple in the Green Hills area. After six and a half long years, on August 8th, 2017 (my 26th birthday), Keith got down on one knee and asked me to spend forever with him. He proposed on the Pedestrian Bridge in downtown Nashville overlooking the city, right at sunset. Looking back on that day, Keith says, "One of my favorite parts from that day is this... I never thought I would propose on a holiday or birthday or big celebratory event. I always wanted it to be its own thing, its own day, its own memory. But on that day, in that moment of time, everything was so perfect, so meant to be, and so unplanned, that it made it that much more special." We have now made plans to get married on May 18, 2019 back up in Cleveland, OH where our love story began.