Last month, Pantone announced their 2018 color of the year... and it's Ultra Violet! Since my background is in design, I totally geek out when this time of year comes and love playing off of the color trends. This year, I was a little underwhelmed at the choice, but it's since grown on me... especially when I was going through photos to choose for today's inspiration post! If you're looking to incorporate Ultra Violet into your 2018 wedding, then here is some Pantone color of the year inspiration! Keep reading to see how you can add Ultra Violet into your Nashville wedding...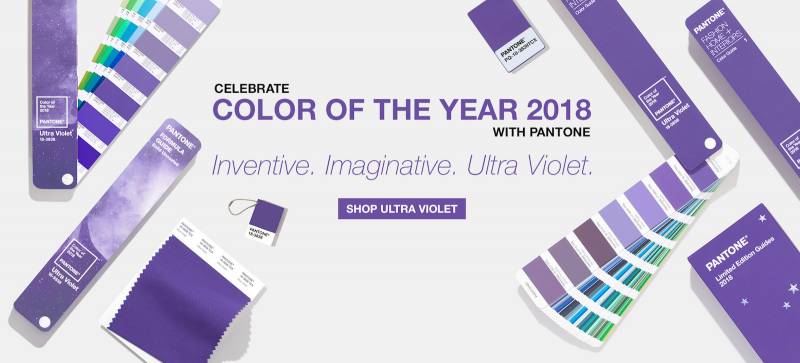 Wedding Table Scape
Your table scapes are always a great way to add in your accent color at your wedding. And the Ultra Violet trend is no different this year! Splash some deep purple colored napkins against ivory linen or even add purple to your wedding favors on your tables. The trick is to do it sparingly!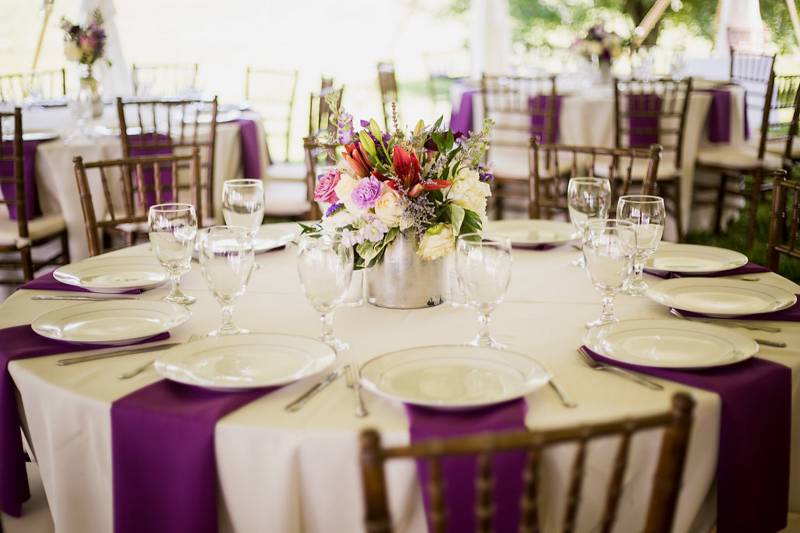 Attire
Adding color to your wedding attire is becoming one of the hottest trends in 2018. Opting for a lavender dress (like the satin one below by Elle Nelle Bridal) is a-okay in my book! Plus, it's so elegant, it will take your wedding to new heights. And if you're still all about wearing white (or more than likely, ivory), then dressing your 'maids in a pretty plum color or lavender is definitely a great choice! Ultra Violet pocket square for the men? Sure, why not!
Cake
Okay, so maybe dark purple icing isn't the best option for your cake (your guests might leave with purple lips!), but adding in Ultra Violet details onto your cake is a GREAT idea! Florals are a great way to do this since so many beautiful flowers come in the color purple.
Ceremony Decor
Adding pops of Ultra Violet to your ceremony arch or even welcome wreaths is a great idea! These ideas from Briar Rose Hill are great for outdoor garden setting weddings. Mix in some greenery and voila, your ceremony is sure to wow your guests!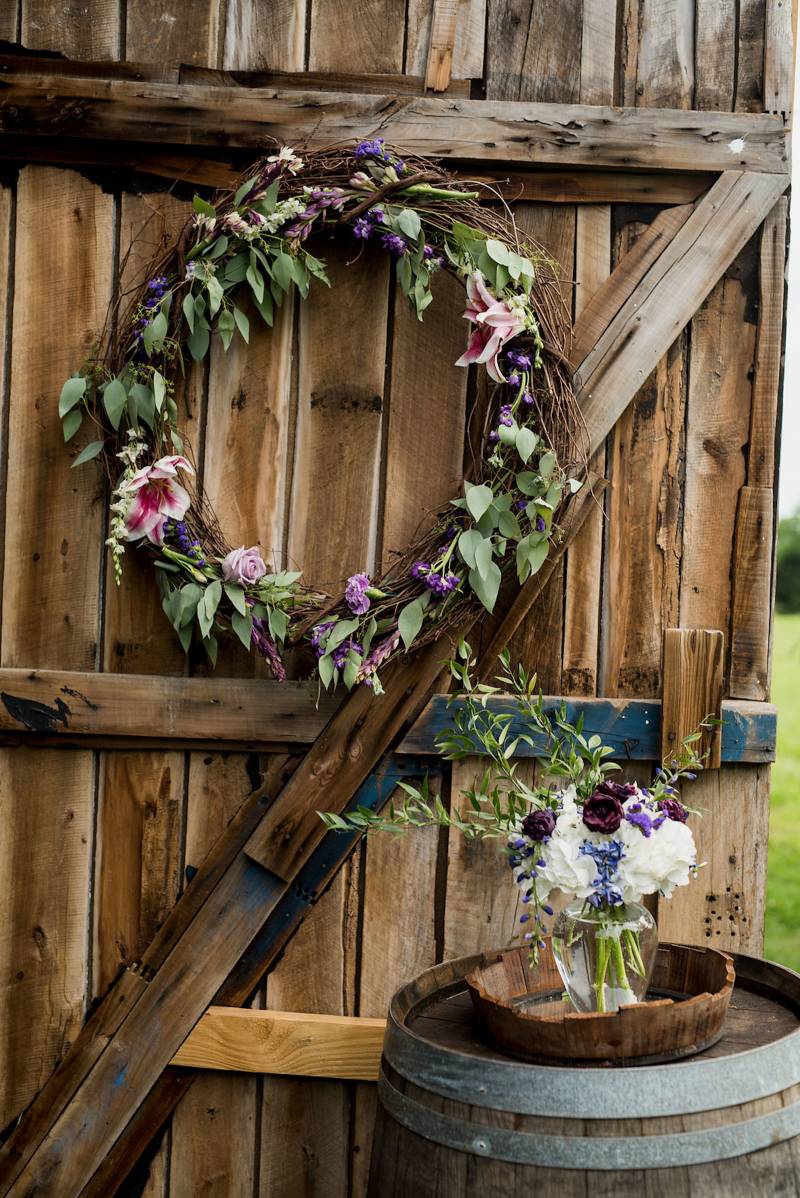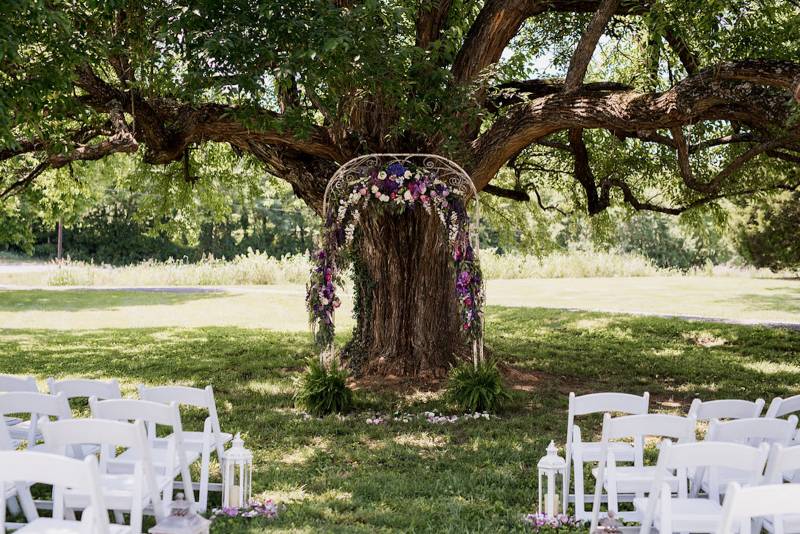 Reception Lighting
Lighting can really set the mood of your wedding reception. And adding Ultra Violet gobos or gels to your lighting is a great way to make a more glam/modern look for your guests to enjoy. Paige Brown Designs always knows how to set the tone of her wedding designs with lighting and these examples below showcase how awesome it looks!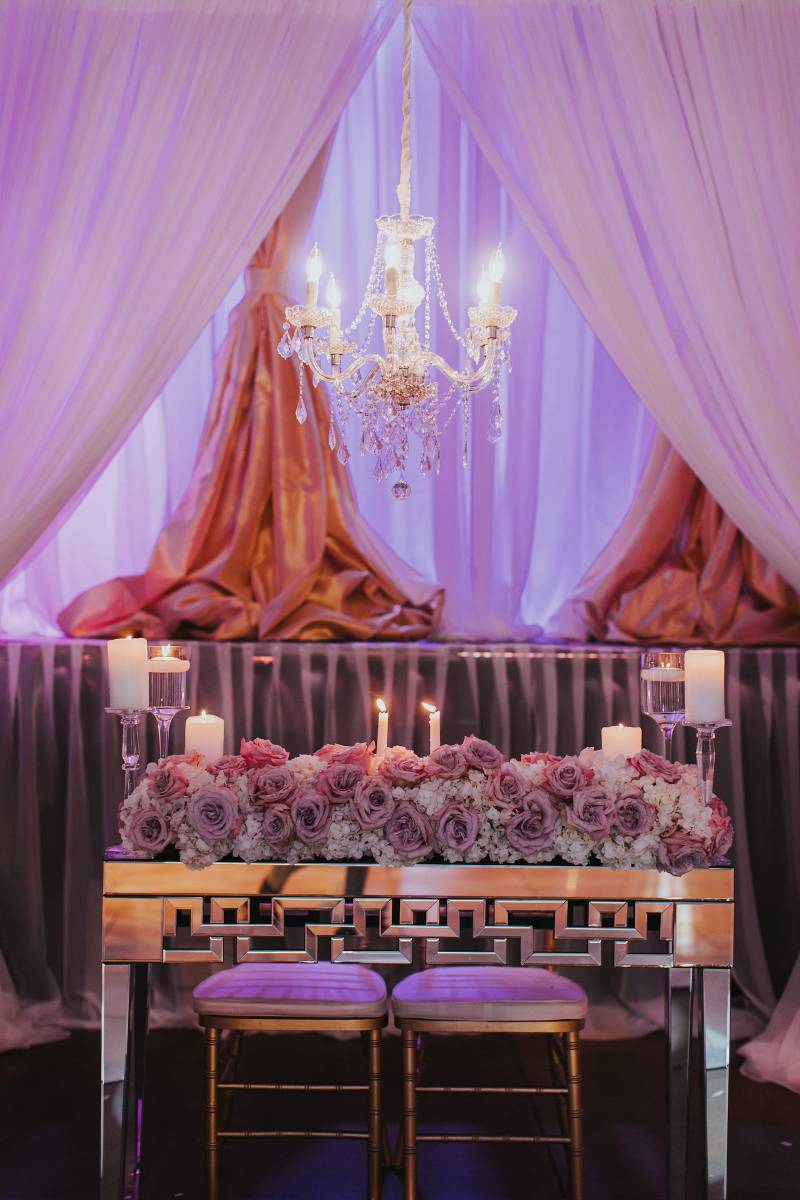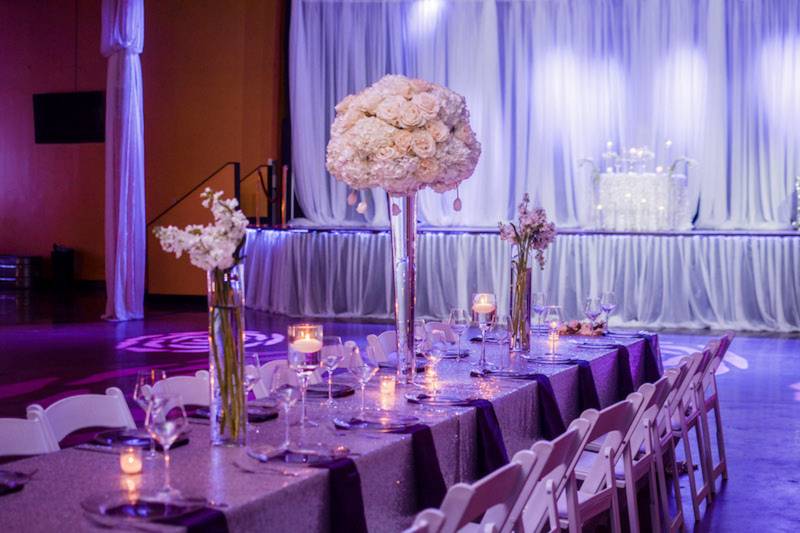 Wedding Favors and Details
Photographers love playing around with objects to shoot wedding details like your rings and accessories. Decorating with some Ultra Violet geodes for a boho/modern look is so refreshing! Wedding favors are also a great way to bring in color like these cute cookies and wedding invitations from JeriLynn + Stephen's wedding at The Loveless Barn!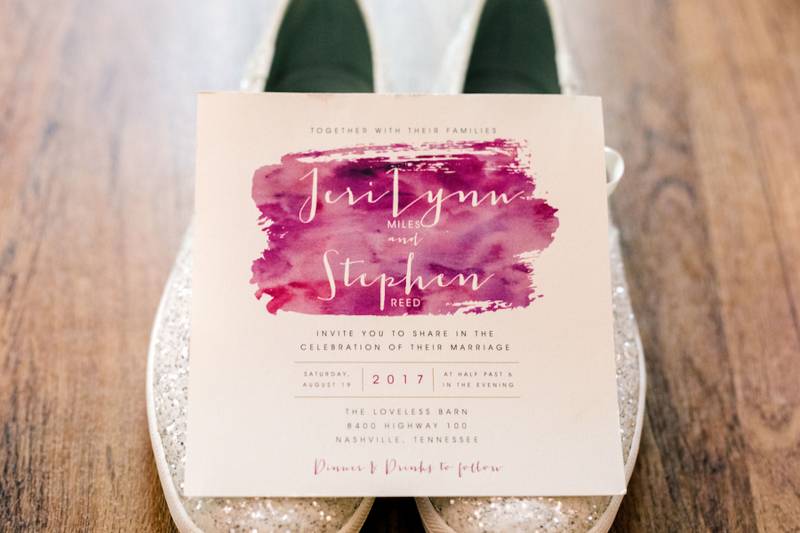 Florals, Florals, Florals!
My favorite way to bring in Ultra Violet to your wedding is through FLORALS! Make your bouquets pop and your centerpieces get noticed with this color trend! Mix it with white and pops of purple or go all out with the purple trend and give it dimension with some different shades of flowers. I love these examples from some ofour favorite florists in Nashville.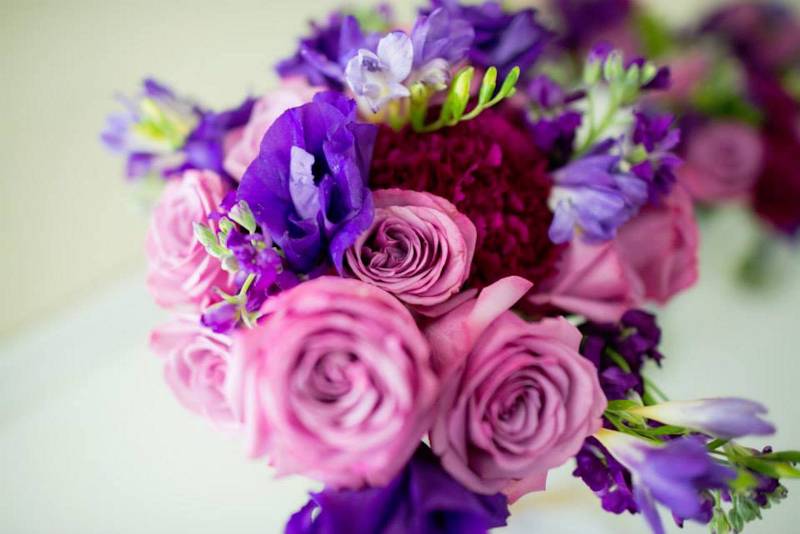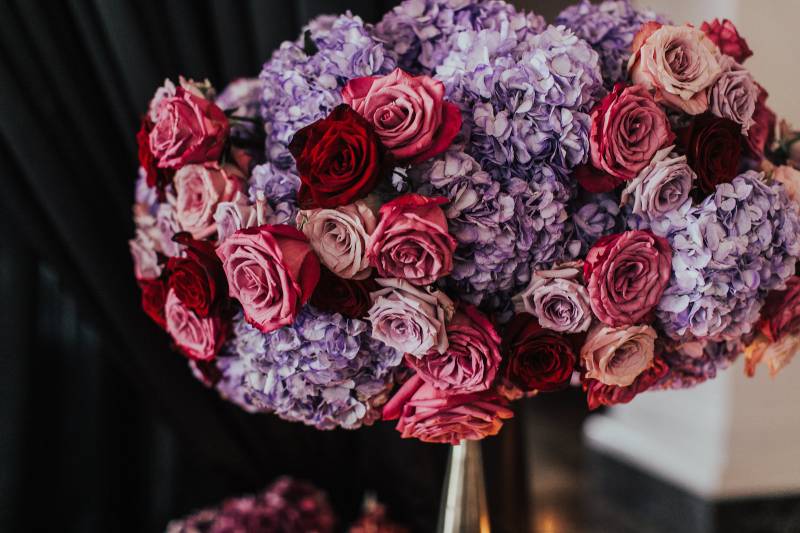 Check out more fun wedding inspiration on our site under the Inspiration tab!