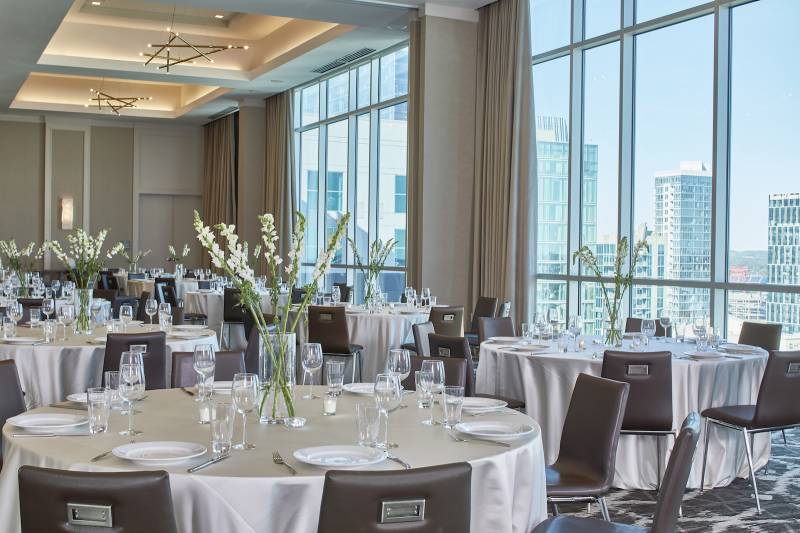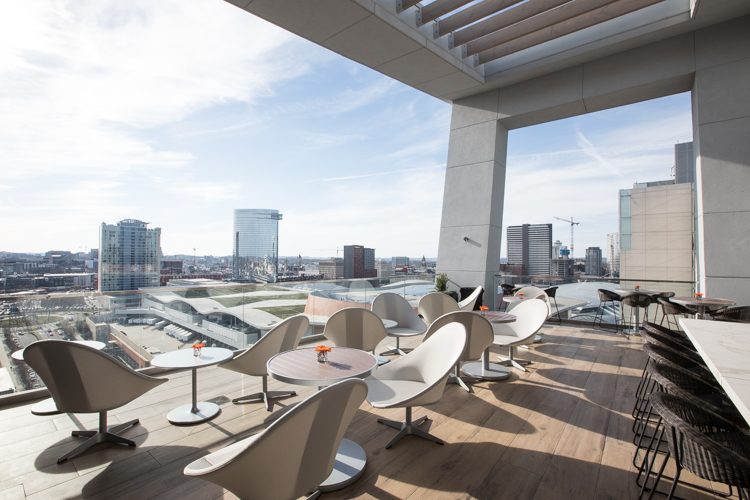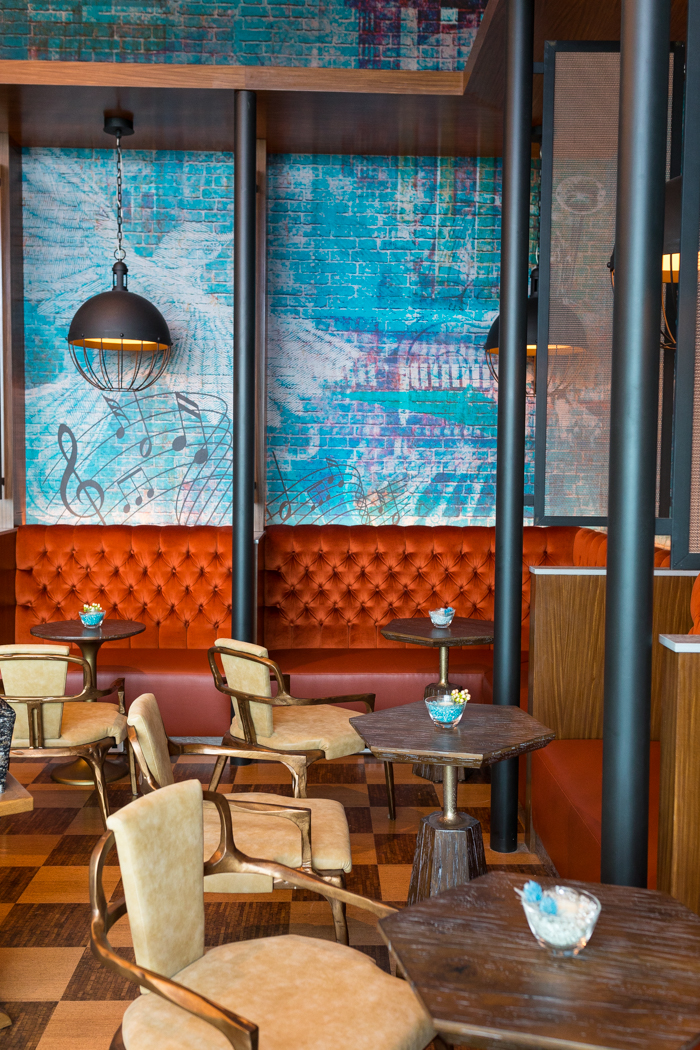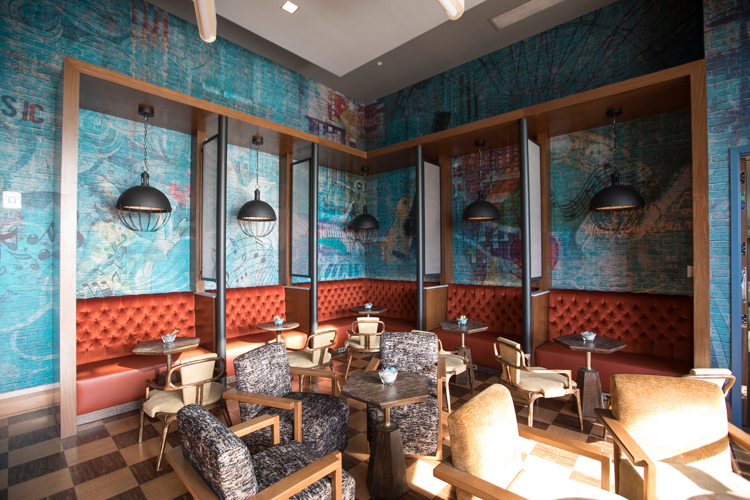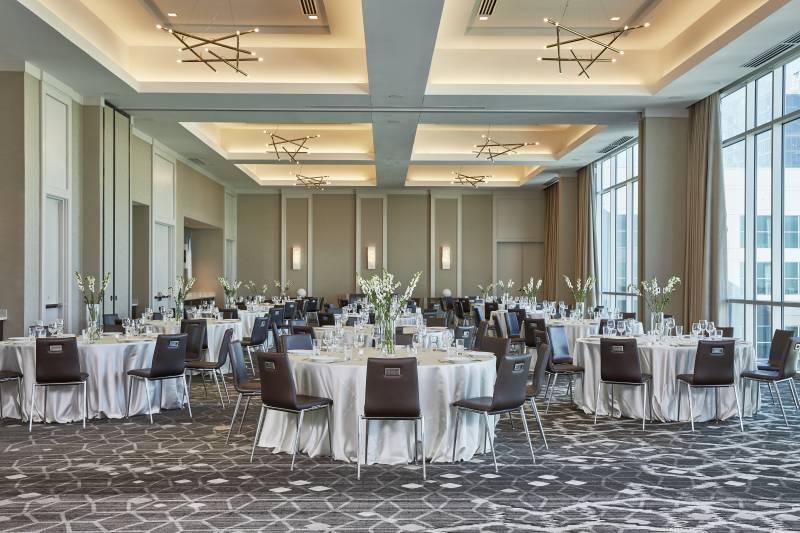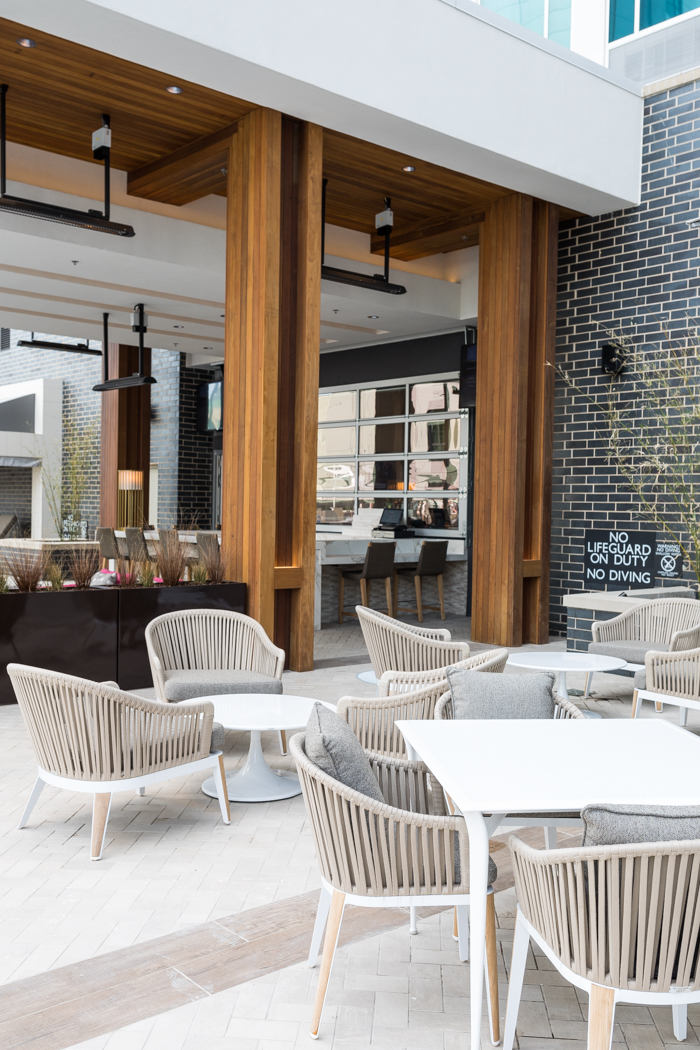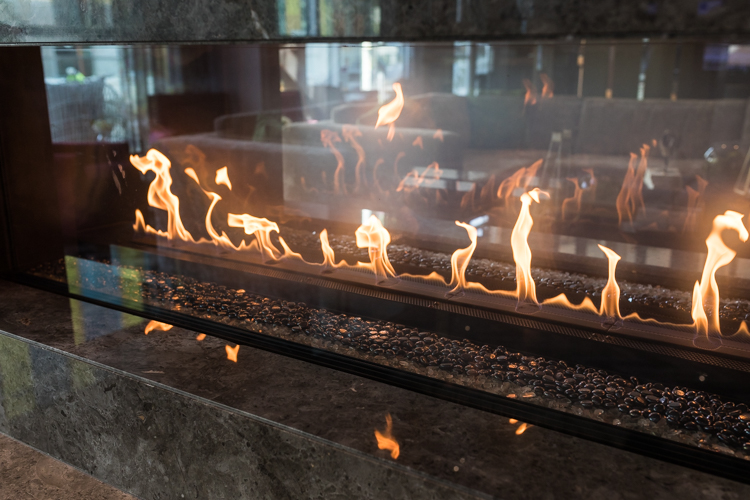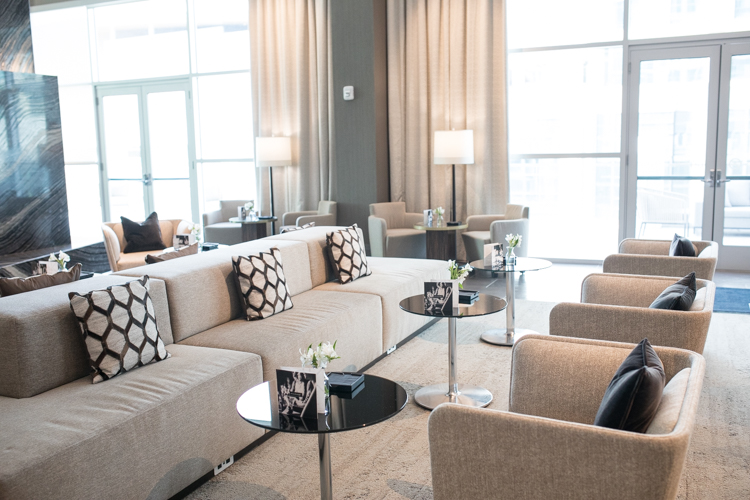 Tell us about Tri-brand Marriott!
Taylor: The nation's first tri-brand Marriott opened in downtown Nashville in January of 2019. Our hotel includes three hotels under one roof - featuring SpringHill Suites, Residence Inn, and AC hotel.
How did you get started in weddings?
Taylor: Our 21st floor banquet space is unique to Nashville with 16 foot windows overlooking the skyline of the city.
What attracts couples to host their wedding at the new Tri-brand Hotel?
Taylor: As one of the newest venues in downtown Nashville, our property offers gorgeous views of the city skyline. Our couples love the fact that they can book a block of rooms at one of three hotels (or all three) to accommodate all of their guests needs and wants. We work with each couple to completely customize their wedding reception vision.