I absolutely love the look of vintage china - and mismatching it in your Nashville wedding is a definite showstopper for your guests! So if you're looking for a beautiful collection to rent for your wedding, look no further than Vintage Weddings & Special Events. Owner Nancy Dahlhauser has collected hundreds of pieces of vintage china, glassware, flatware and more to add to her beautiful inventory. Plus, Nancy collects depression glass! If you don't know what that is, it's the absolutely gorgeous clear tinted color china with detailed etching. The best part is, Nancy has some new announcements about Vintage Weddings & Special Events and she's made a video to give us the inside scoop. Check it out below!
So what's new with Vintage Weddings & Special Events?
-Packages- Nancy has packaged together her china collection for you to rent. You'll get an appetizer bar (serving platters and bowls), place settings including a dessert plate, salad plate, dinner plate, water goblet, wine glass, toasting glass, a full set of silverware with floral etching, and a designer linen napkin. Everything you need!
-Depression glass - Layering your dinner and salad plates just got way more fun with Nancy's collection of depression glass! The beautiful clear colored salad plates allow the pattern from the dinner plate to show through to your guests. A great way to add more interest and beauty to your wedding place settings!
-Set up and breakdown - This option that Nancy is offering will set you at ease! No need to worry about asking your caterer, planner, or friends and family members to set your tables before your wedding and clean everything up at the end. Nancy and her daughters will have your place settings ready in time for your reception and be there at the very end to pick up their vintage pieces. How amazing is that?!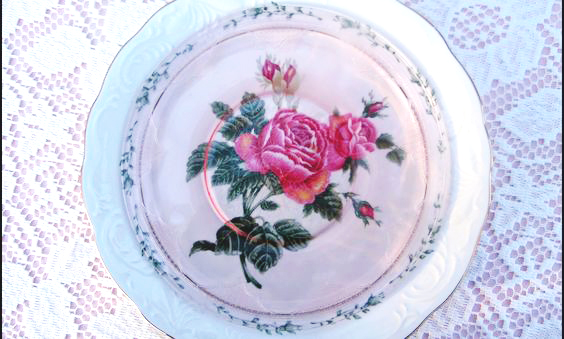 -Damage waiver - Broken dishes? It happens - no worries at all! Nancy will have you sign a waiver saying you and your caterer are exempt from any broken dishes at your wedding.
-Wine & Coffee Bars - rent Vintage Weddings & Special Events' wine or coffee bars to add even more fun for your guests. Plus, you'll keep the vintage theme flowing throughout your wedding from beginning to end!
-Centerpieces - Vintage Weddings & Special Events also has beautiful brooch centerpieces for rent. With an array of feathers and brooches captured in an antique vase atop a lighted glass stand will have your guests wowed as soon as they take their seat!
So what are you waiting for? Contact Nancy and check out her website here to see more of her beautiful vintage china collection right here in Nashville, TN!
M50o93H7pQ09L8X1t49cHY01Z5j4TT91fGfr