How did you find Signature Cakes by Vicki?
I found Signature Cakes through my wedding planner Sarah Goude of Regalo Design. She highly recommended her.

What inspired your cake?
For my cake, I had a hard time choosing between 3 other beautiful cakes I had fallen in love with, so I took an element of each and I sat down with Vicki and we were able to put those elements together.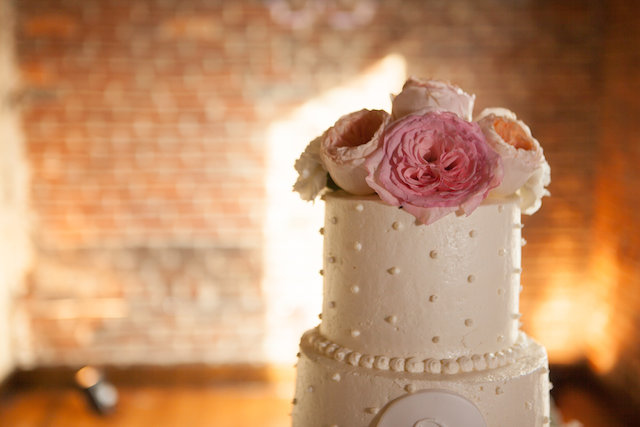 How did you approach the design for your wedding cake? Did you take pictures to Vicki or did you meet with her and answer questions about your dress, etc?
This answer goes along with the above, but I did show Vicki the cakes I had been leaning towards and she took the elements I was drawn to & drew out a perfect vision on her board. (my visions were rosette icing, buttercream dot icing, a monogram, and a pretty divide between each tier).

What did you want most from your cake?
I wanted a simple cake, but I wanted it to be elegant and original enough to get that "wow" factor. I came in blind regarding the flavor for my cake. I wasn't aware there would be so many flavors to choose from. It was hard to choose as they were all delicious!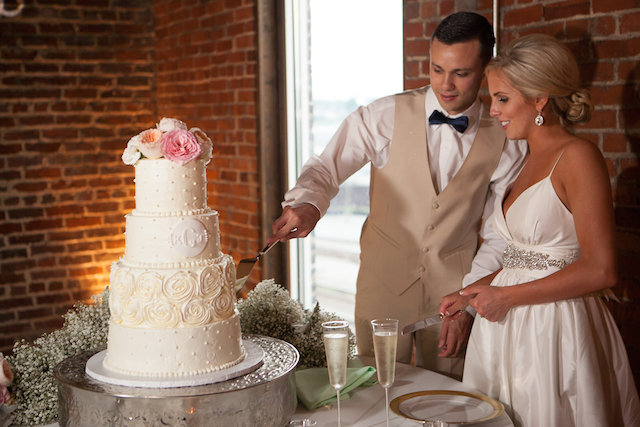 What surprised you about the experience of designing your cake?
When I saw the actual cake, It was exactly (and then some) what I had imagined and what Vicki had sketched out and described. It was a good feeling to see the personal and original touches.

What were your cake flavors? Did you have them custom designed or were they standard?
Our very bottom tier was a light coconut which actually was my favorite. The texture, taste, everything was perfect and it didn't have that strong coconut-y taste as anyone would have expected. The next tier was a rasberry which was a big crowd pleaser. It was refreshing and actually was baked with fresh rasberries. The tier above that was a yummy key lime I chose specifically for my husband;). Our top tier which we took home was also the raspberry.

What did you like most about your cake?
I liked being able to design my cake myself and incorporate more than one flavor. The best part of it all was the many compliments I received on how delicious it was.
Photos: Amber Davis Photography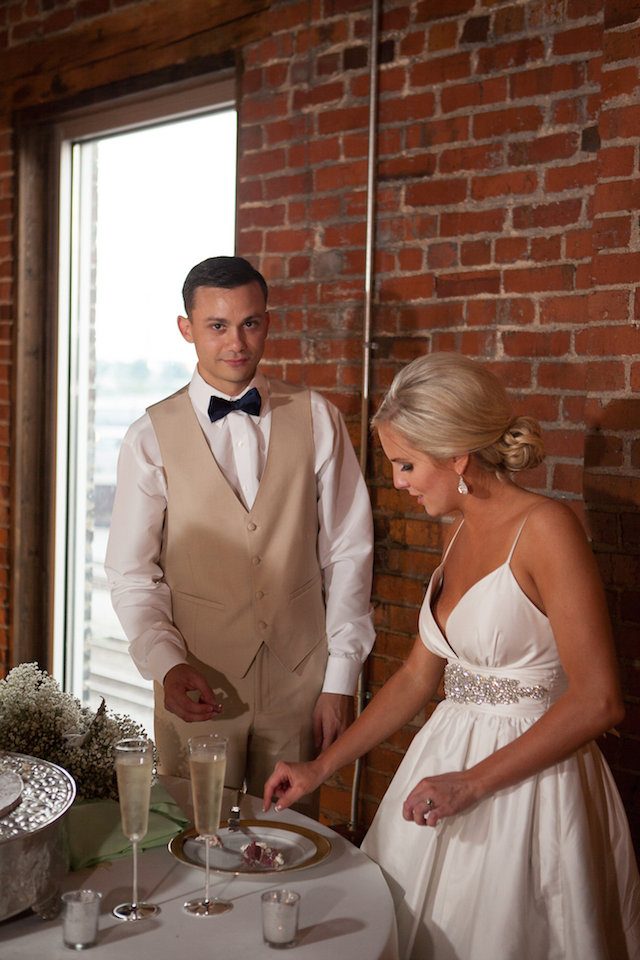 M10850o93H7pQ09L8X1t49cHY01Z5j4TT91fGfr