If you're looking for someone who creates one of a kind Nashville wedding cakes, look no further than Oh Crumbs Bakery! Owner Kitty Waters utilizes her background in science to concoct the most innovative wedding cake flavors. Her design eye has also played a role in her "gravity defying" cakes - they're unlike anything you've ever seen! So if you're looking to give your guests that wow-factor through your wedding desserts, then Oh Crumbs Bakery is the best choice for you! Read more in our vendor spotlight interview below!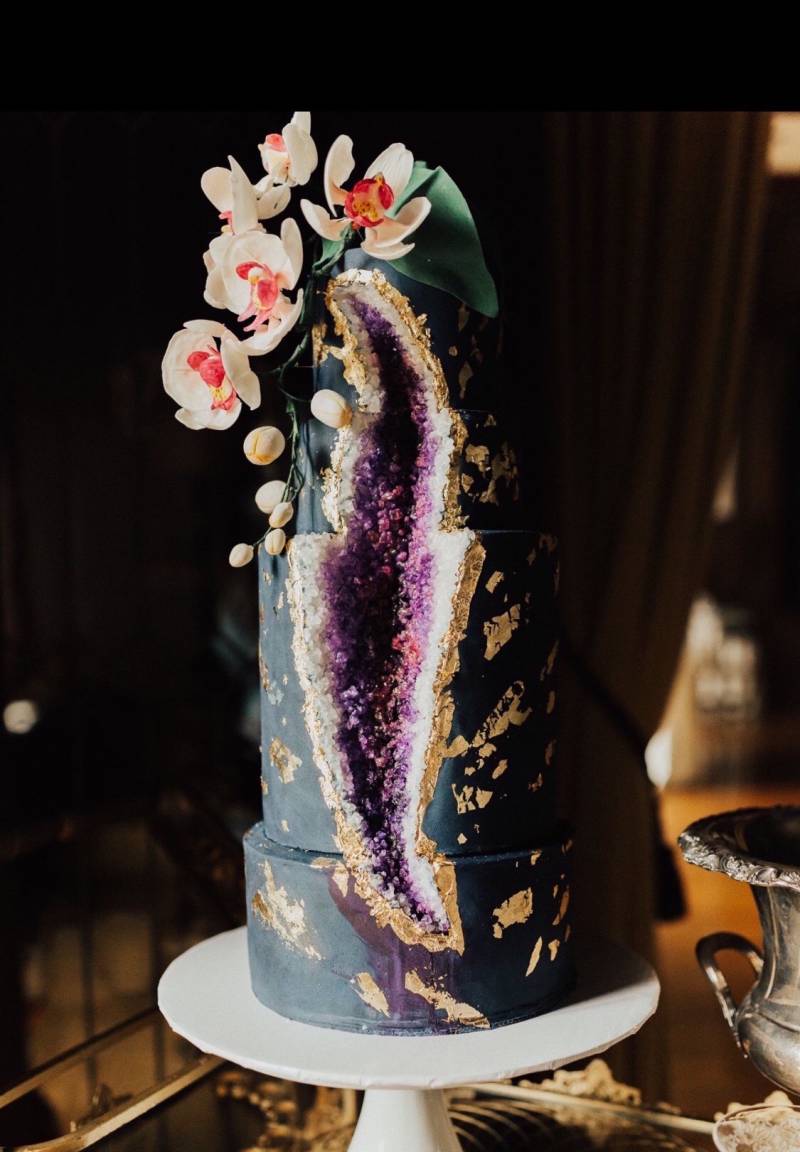 Tell us about Oh Crumbs Bakery and how long you've been in business!
Kitty: Oh Crumbs Bakery makes wonderful and memorable cakes and desserts for all kinds of special occasions, especially weddings. We've been in business since 2015 though baking for longer, of course. I created Oh Crumbs Bakery after a career in genetics research. I use my scientific training to run my kitchen, experimenting with new recipes regularly to create unique flavors that reflect the event and my client's personalities.
How did you get started in weddings?
Kitty: Baking cakes for my kids taught me about cake as as an art form, using sugar as a medium to create interesting display pieces that were really fun and memorable. My reputation grew with my skills with practice, and a friend asked me to make her wedding cake, and voila, my passion for cake art just blossomed.
What is the philosophy behind Oh Crumbs Bakery?
Kitty: Be kind and flexible, creative and exciting. Be open to new ideas and have fun with it.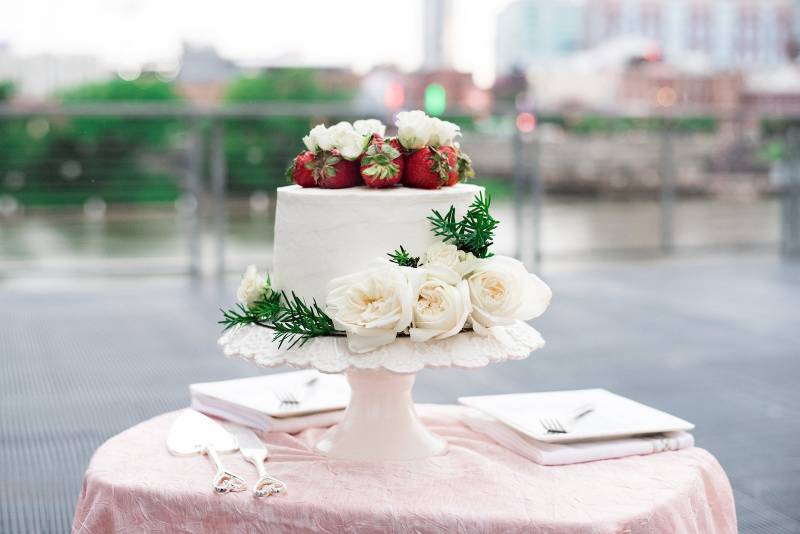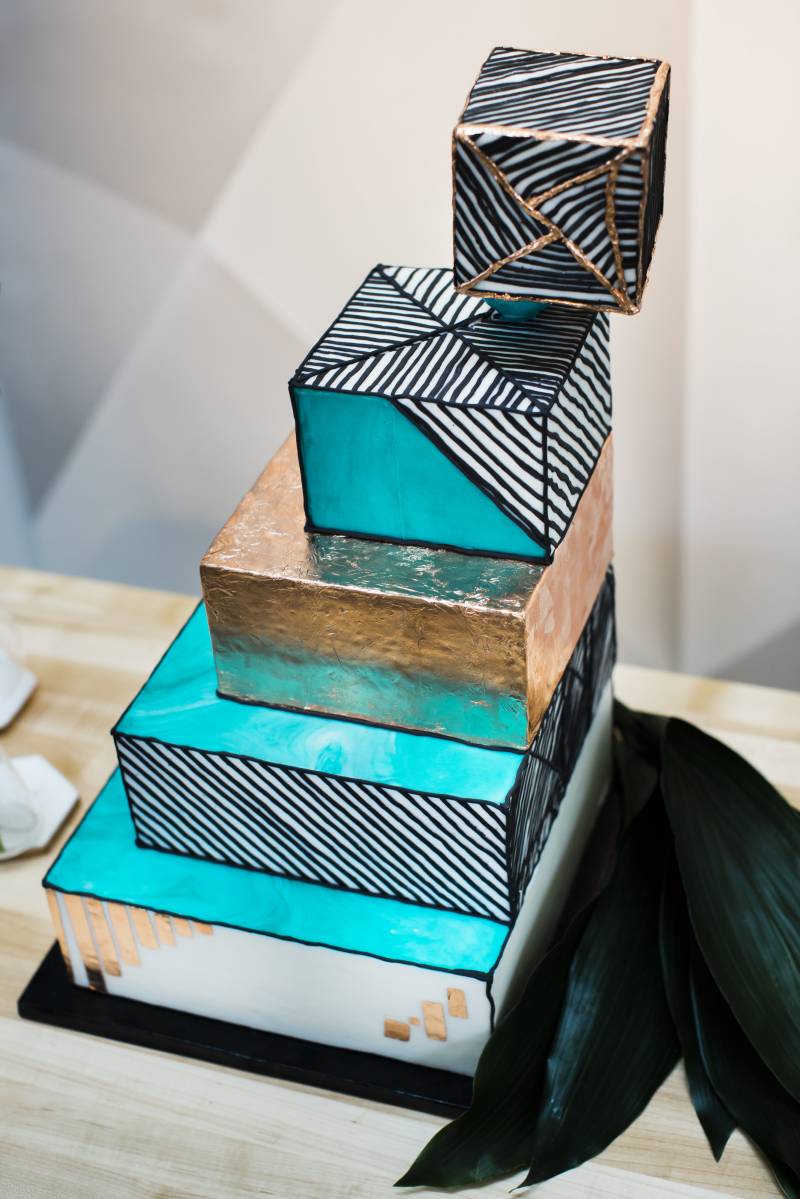 What are your strengths compared to other bakeries?
Kitty: Sugar flowers and realistic grooms cakes are among my strengths as a cake artist, but so is my flexibility to make custom flavors and designs. I also excel with specialty diet cakes, such as vegan, gluten-free, and dairy-free desserts. My scientific background comes in handy with creating recipes that still work when certain ingredients need to be changed for a client.
What attracts couples to your business?
Kitty: I hope my love and passion for cake art comes across to my couples. My desserts use real ingredients and I never employ short cuts, and instead of jello and extracts, I use real fruit and butter, the full fat sour cream and excellent flours. The result is cake that doesn't have a long shelf life, because it's made to be eaten. These are not boxed mixes, folks. It's beautiful, but more importantly, the flavors are authentic and memorable and designed specifically for each couple. These are supposed to be the best cakes, for the best day of the couple's life. I take the trust to make someone's wedding cake very seriously and keep in mind when I'm making each one.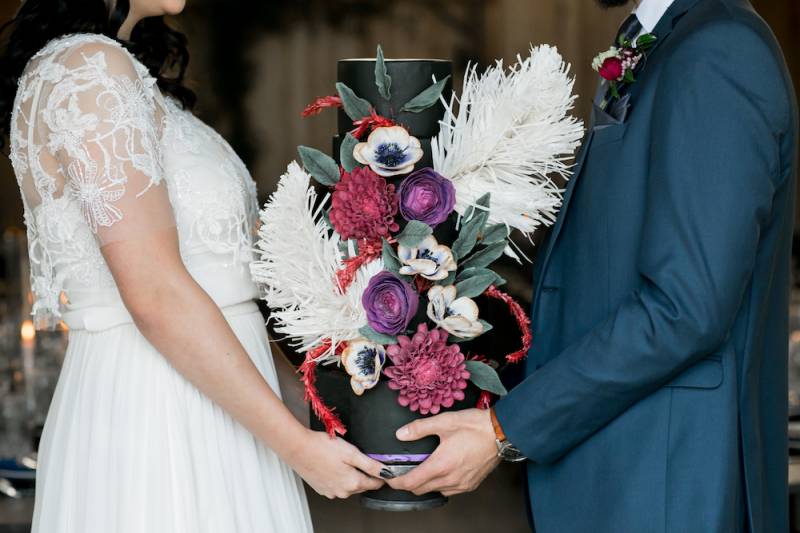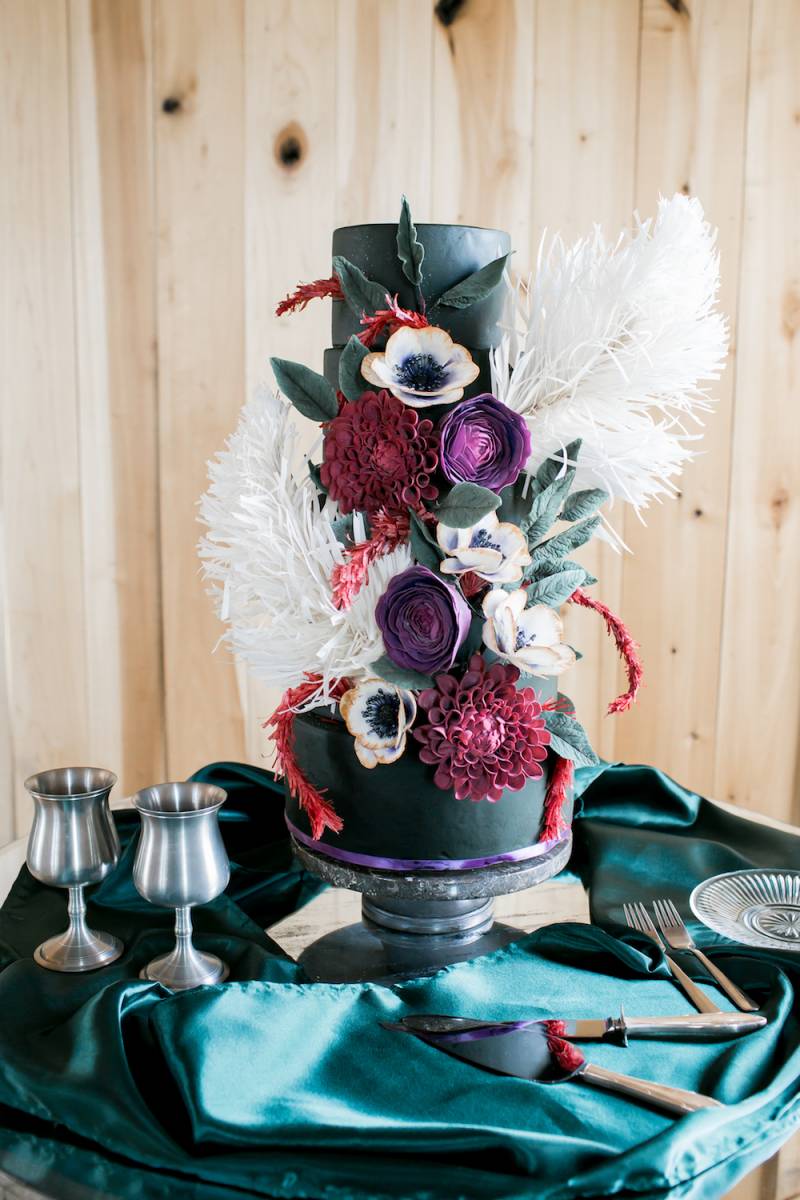 What is trending in wedding cakes for 2018/2019?
Kitty: Many of the buttercream textures that are coming up in the wedding cake trends are really fascinating, and mimic textures in architecture, from a modern symmetrical grooved pattern to sharp lines with smooth sections of buttercream alternating with rough. Dynamic floral displays are becoming more and more bohemian too, and being used on cakes in ways that create movement to the eye. In terms of ingredients, I'm excited about my gourmet fondant I make from scratch, which has real fruit and chocolate in it. It's delicious and doesn't dry into a hard rubbery mess. Also, I think zephyrs are going to make a splash on dessert tables soon. They're gourmet marshmallow sandwiches filled with a pate-de-fruit or buttercream. Think of a macaron but without the almonds. Eclairs keep threatening to peep into the Pinterest wedding table spreads too. I would love to see more brides choose some of those options!