I love a good proposal story! And when the groom hires a photographer to hide away and capture the special moment, I give him major props! Cody in particular decided to ask his long time girlfriend Kasie to marry him during a pickup game of basketball. Why basketball? It's near and dear to Kasie's heart as she grew up playing the sport throughout school and is now a basketball coach! The photos from Nicole Taylor Photography capture their moment perfectly. Along with the photos, you can hear their proposal story straight from Kasie below!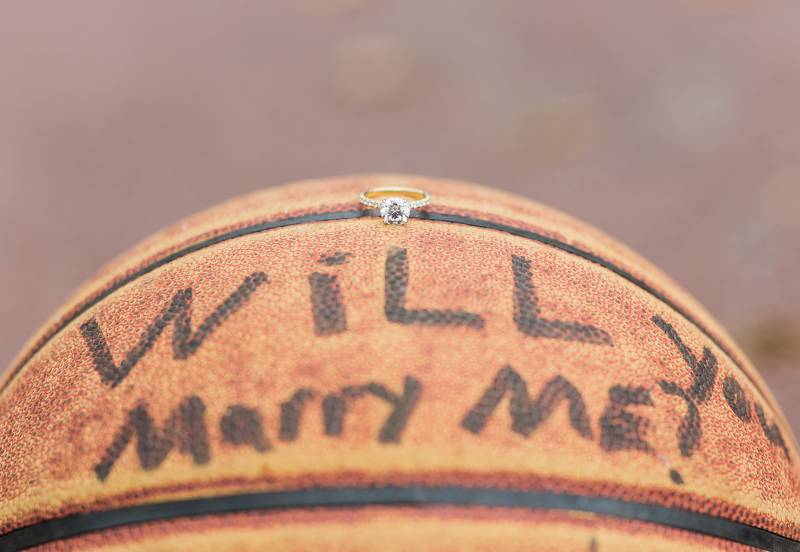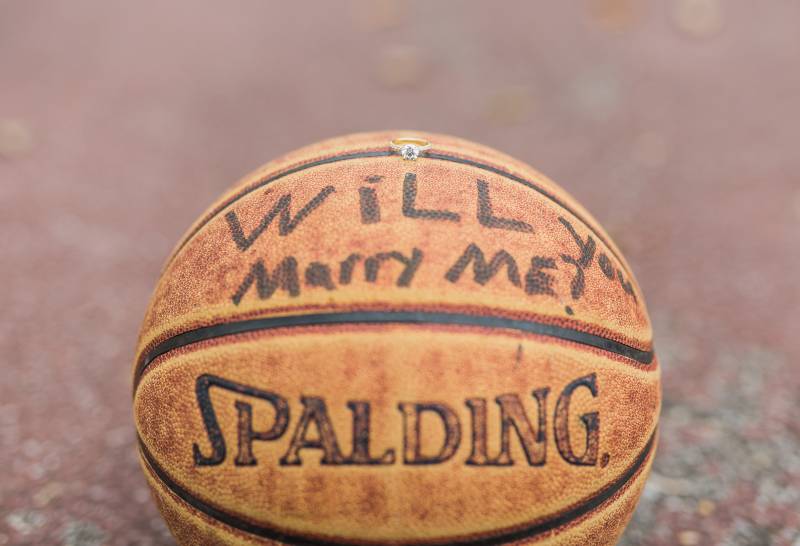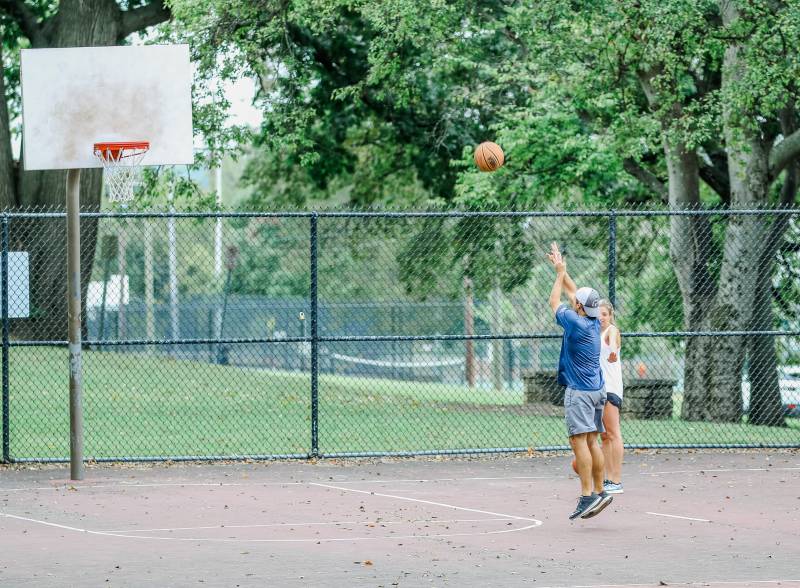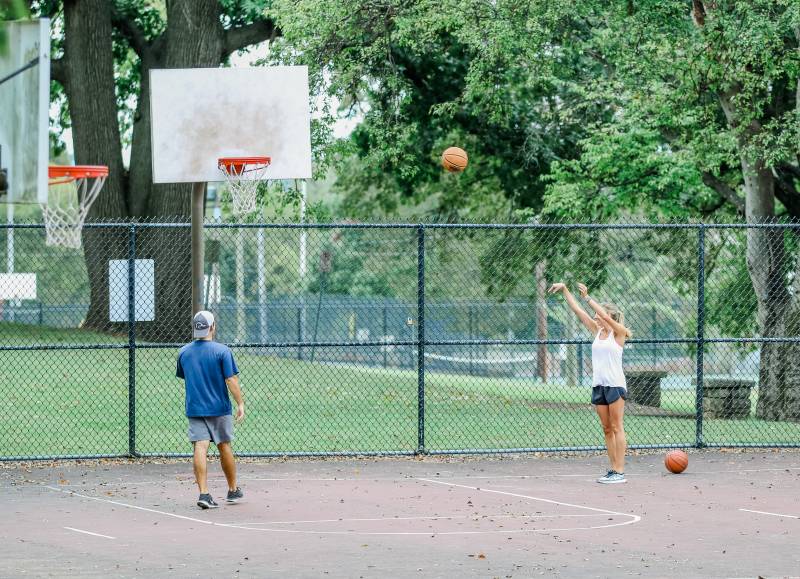 Kasie + Cody
Basketball Proposal
10.7.17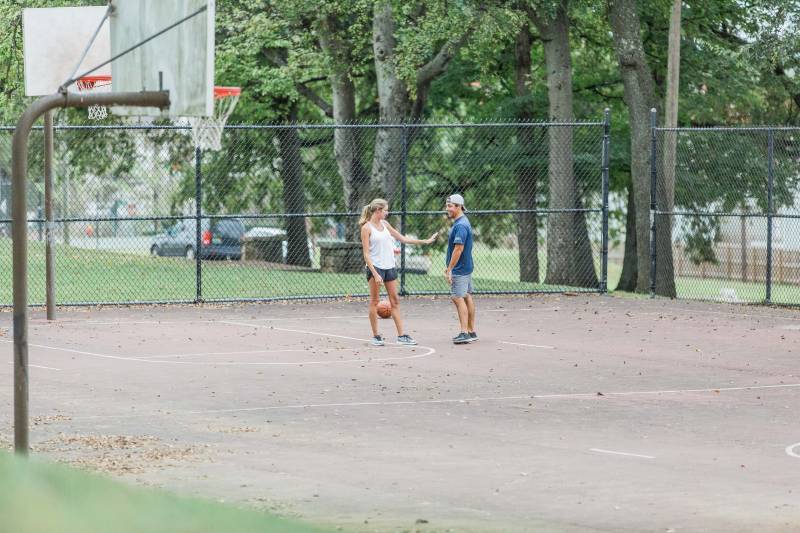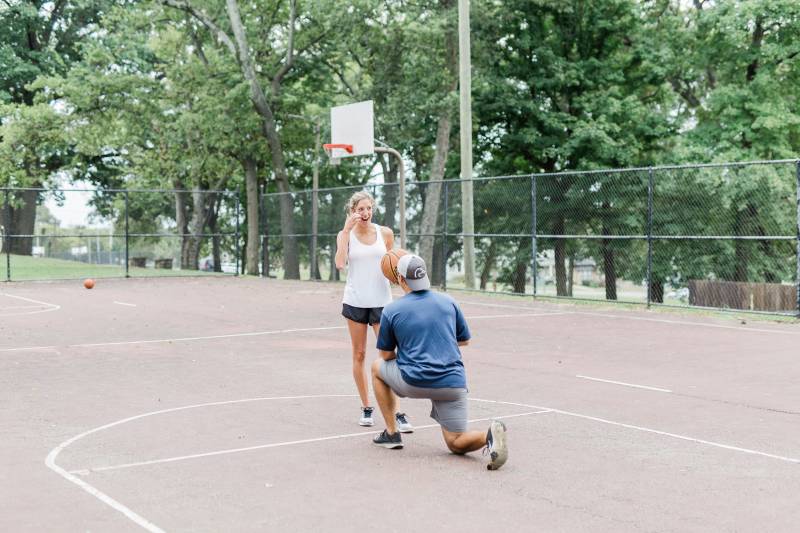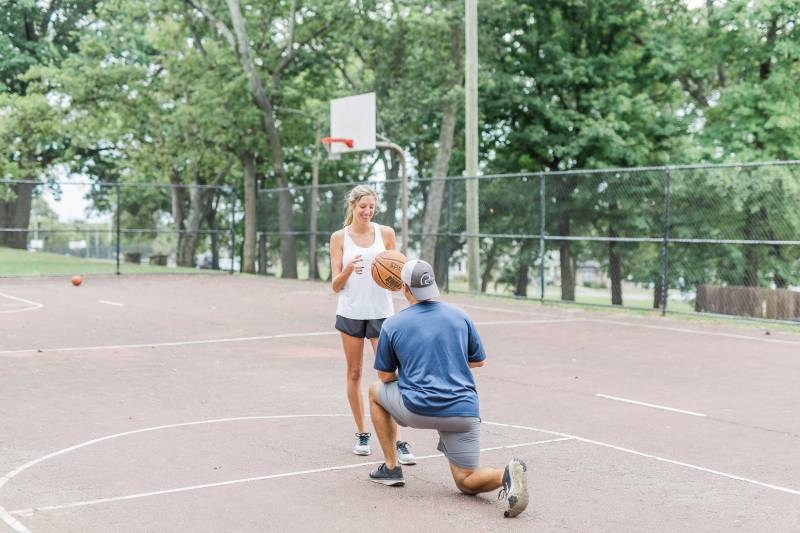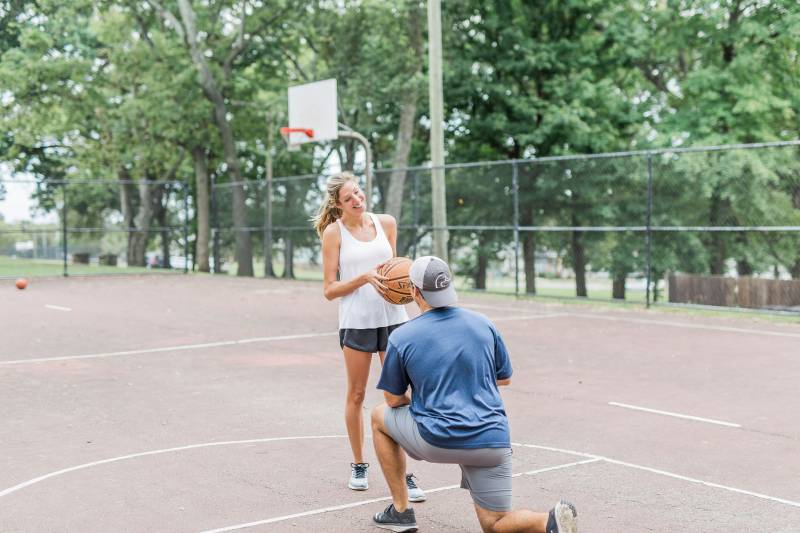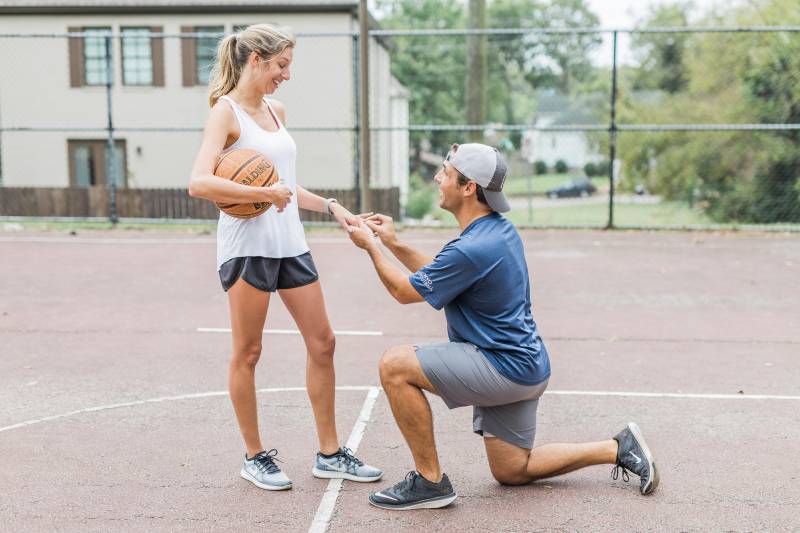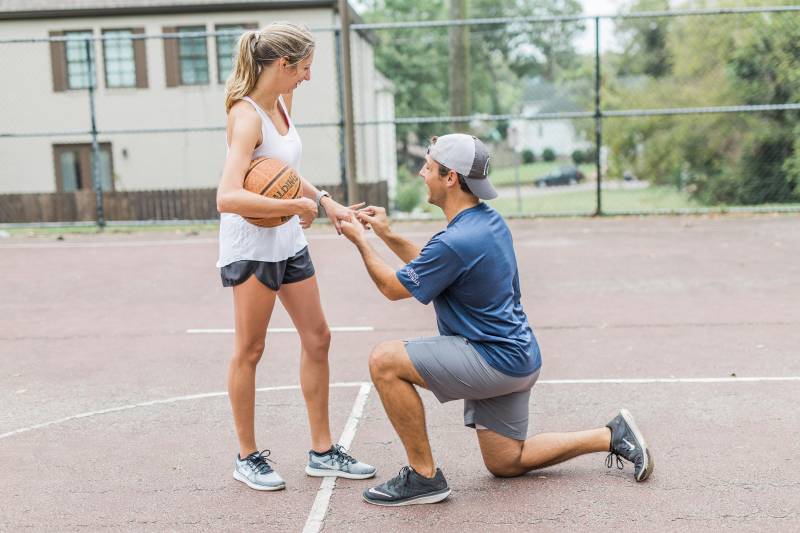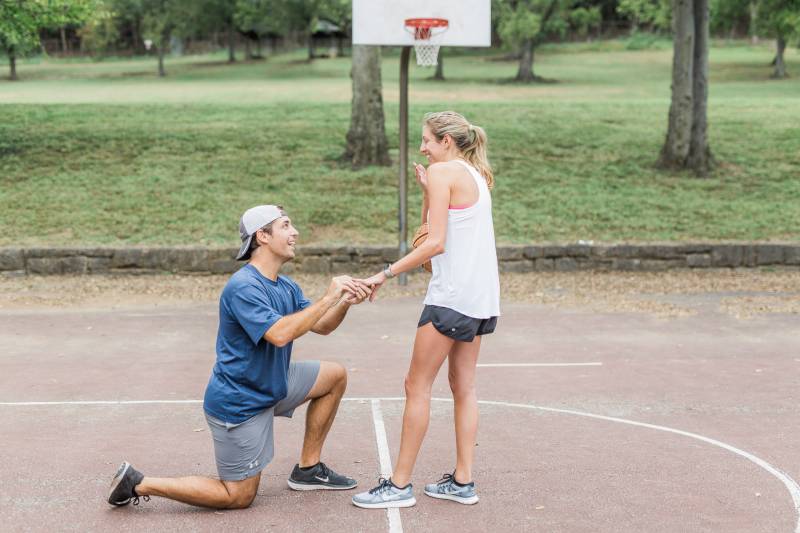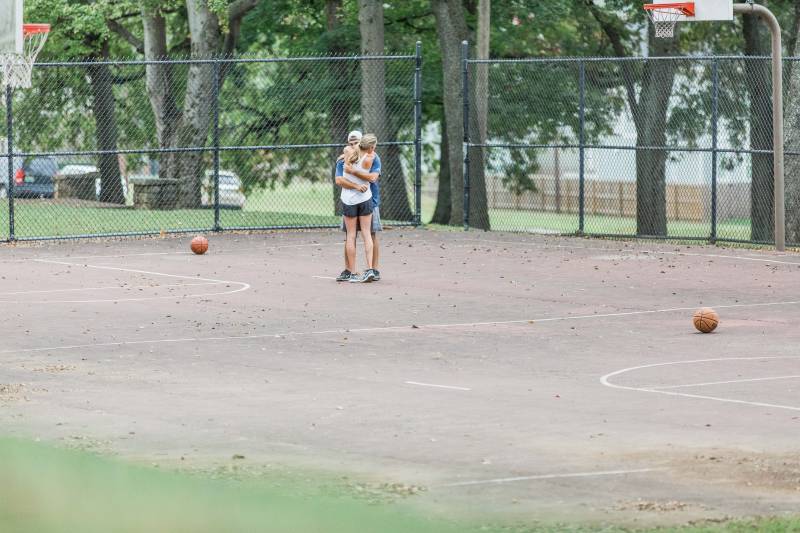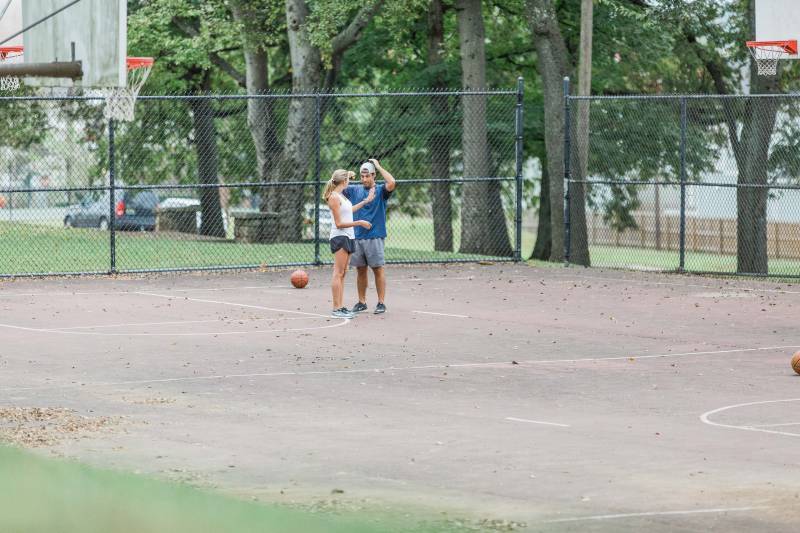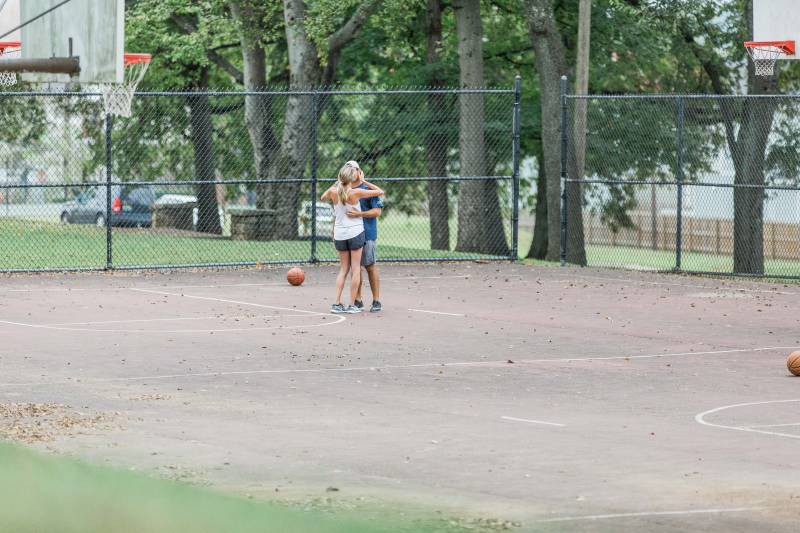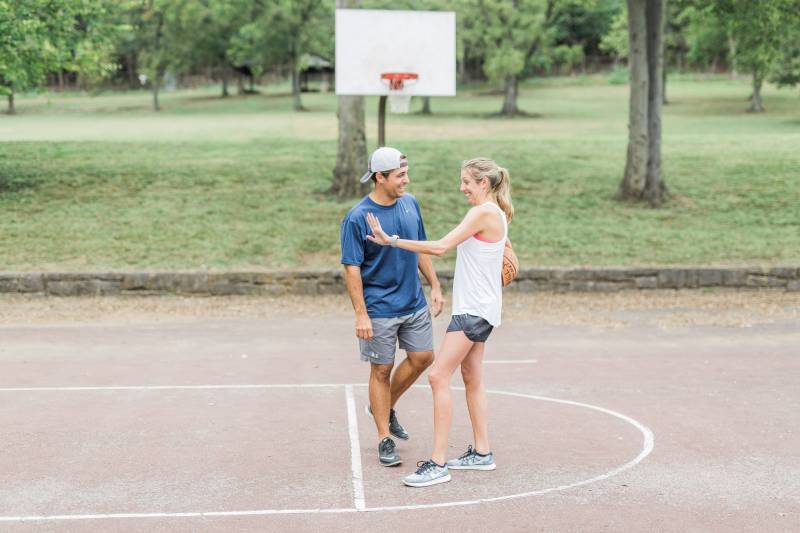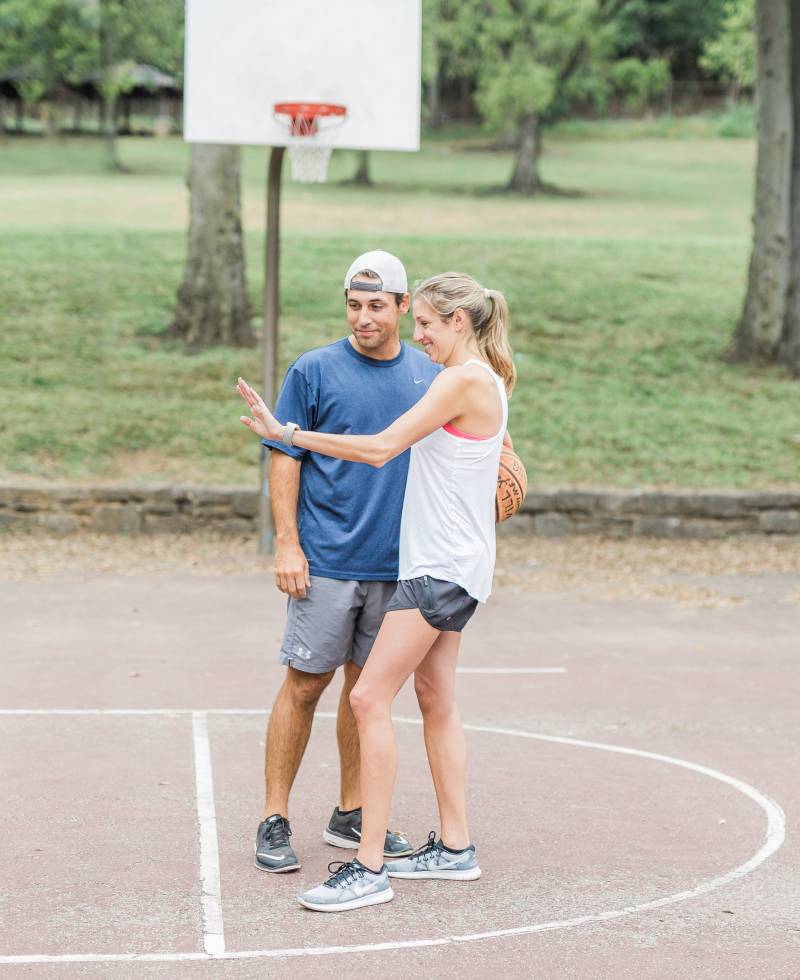 From the bride, Kasie: Believe it or not, Cody and I are a tinder success story. We matched in May of 2013, and didn't meet in person until the following July. On our first date, I was scared to meet him alone, so I had my best friend and her boyfriend pretend to just happen to be at the same restaurant we were going to.
The date went great and that was the day that I fell in love with Cody. We dated for three years until he popped the question on October 7th, 2017. We went to the park to play basketball one Saturday morning like we always do. It's one of our favorite ways to exercise. I had no idea it was coming. We got to the court and Cody threw the basketball to me three or four times for some warm up shots. I never even saw what he had written on the ball until he told me "maybe you should concentrate on the words before you shoot and it will go in" and I replied, "no, you don't do that. You're supposed to look at the rim, duh!" And it was that moment that I finally looked at the ball and Cody walked over and got down on one knee. It was the best moment of my life.
I have played basketball since I was in the 3rd grade, and I am now the West End Middle School girls basketball coach. Basketball has always been a huge part of my life, which makes the way Cody proposed extra special.
I cannot wait to spend the rest of my life playing basketball with my best friend.