Simple style that lets your personalities shine through is the perfect way to approach your engagement session! And Johanna + Christopher did just that... with no gimmicks, they were just... them! Morgan Franklin Creative captured the couple's engagement photos on the beautiful Natchez Trace Parkway. Their engagement took place on a bridge, so why not take engagement photos on one of the most sought after bridges in our region? Plus, Johanna + Christopher's smiles and laughs throughout the session really showcase who they are as a couple! Their laughter seems so contagious! Keep scrolling to hear more about the shoot from photographer, Morgan Franklin...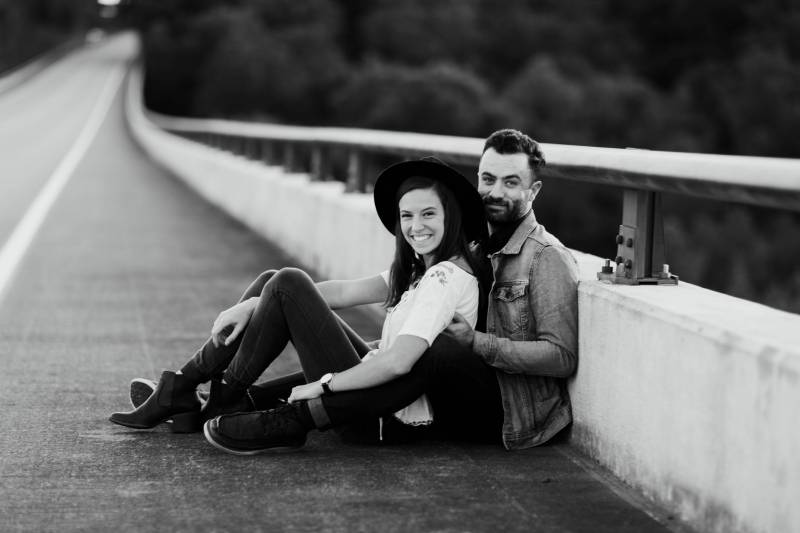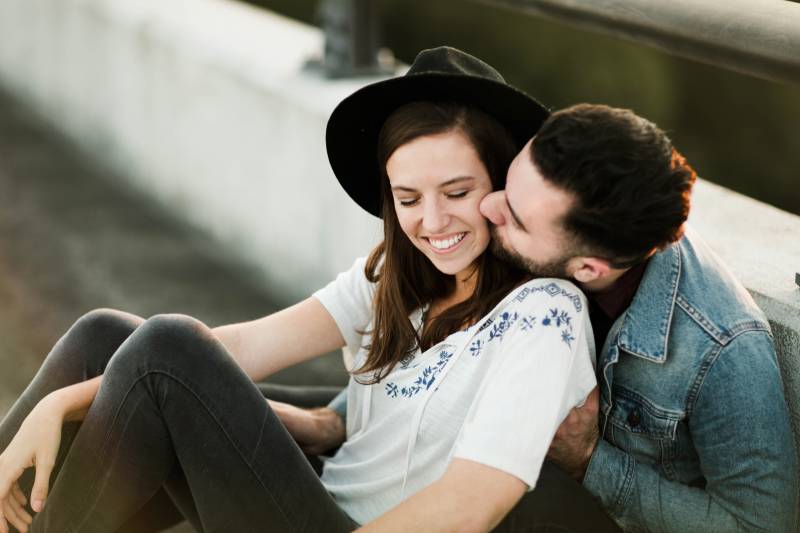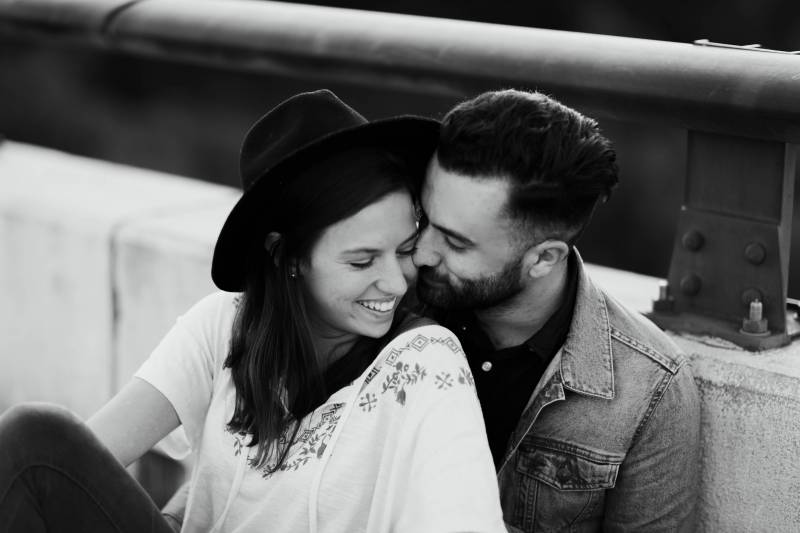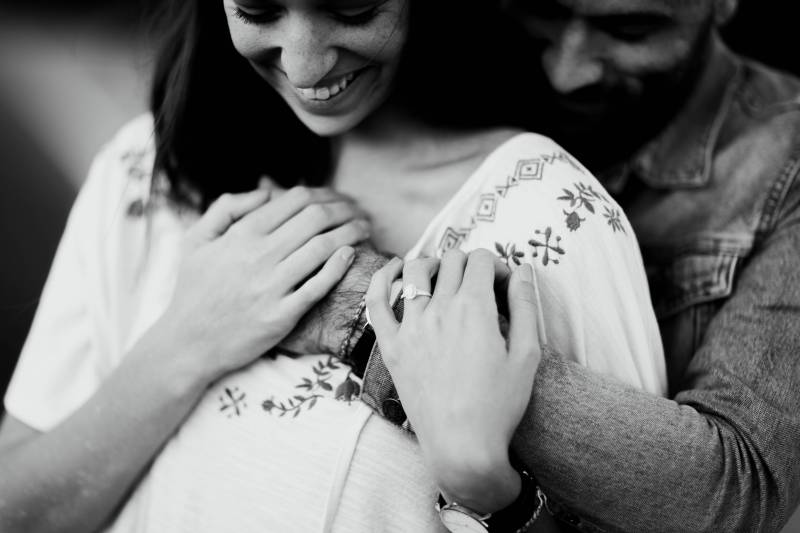 Johanna + Christopher
Engagement Session
Natchez Trace Parkway
9.6.17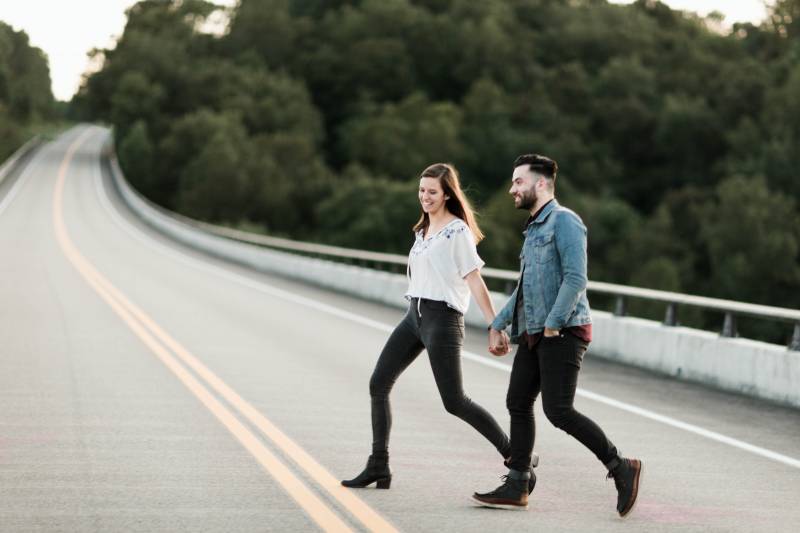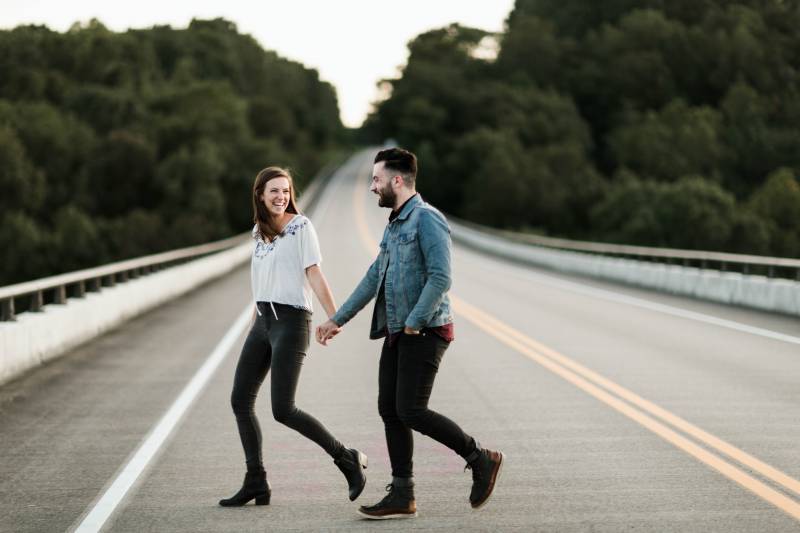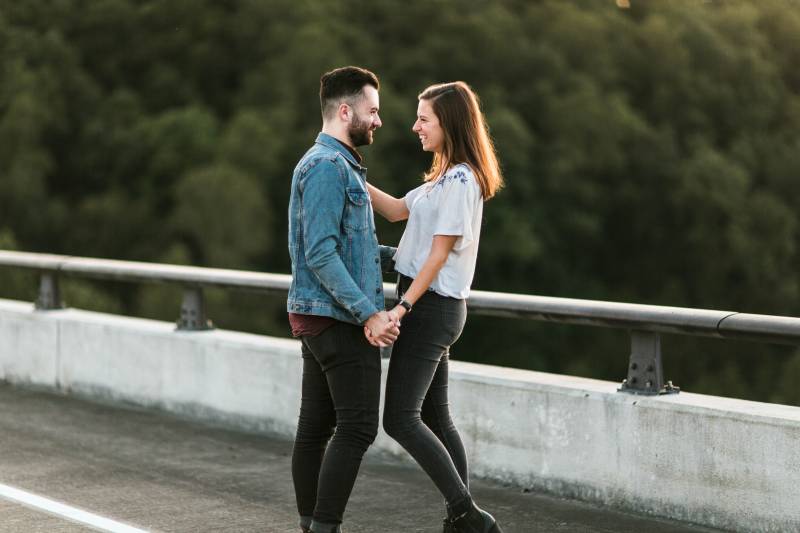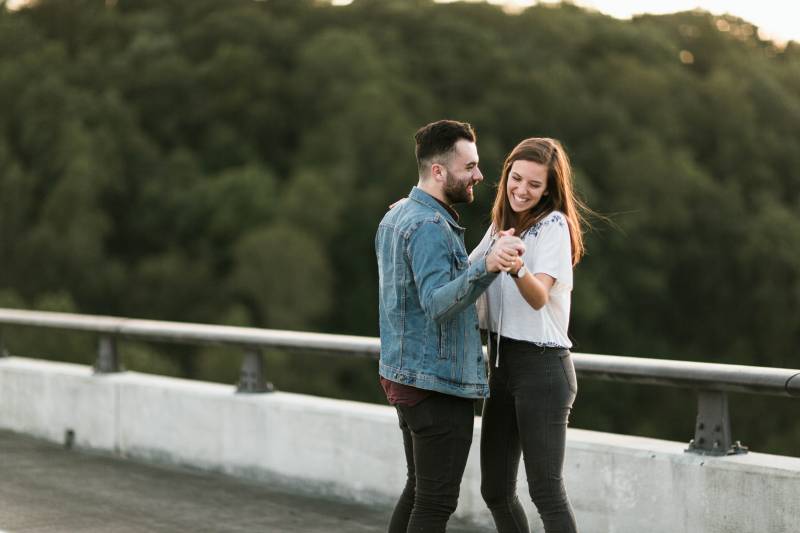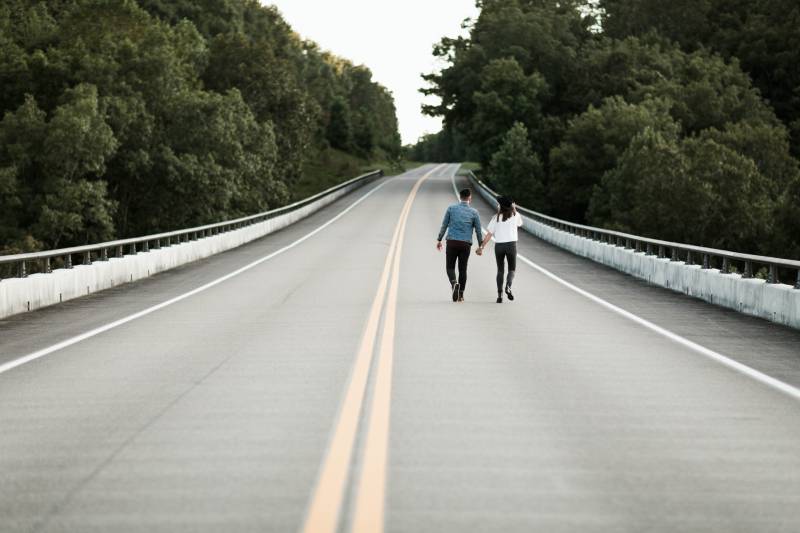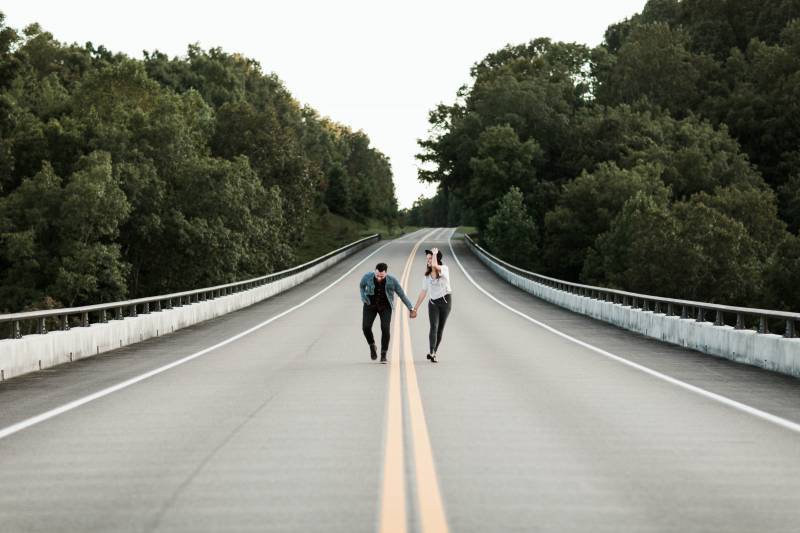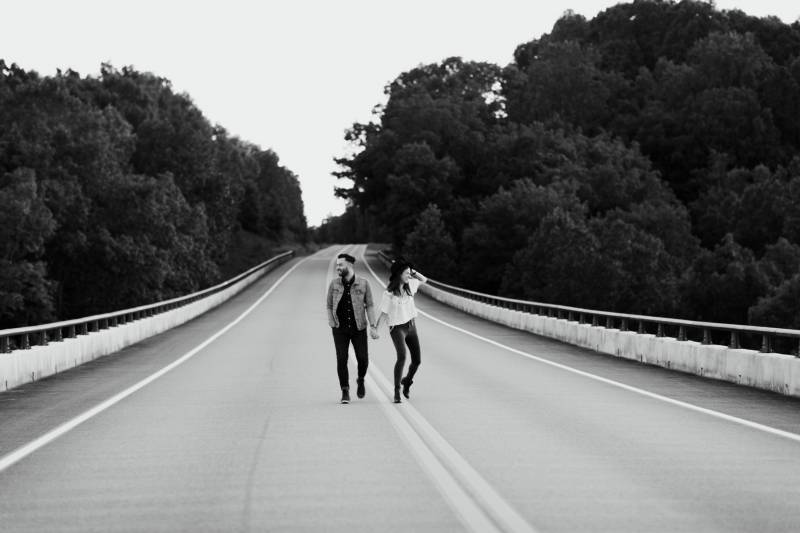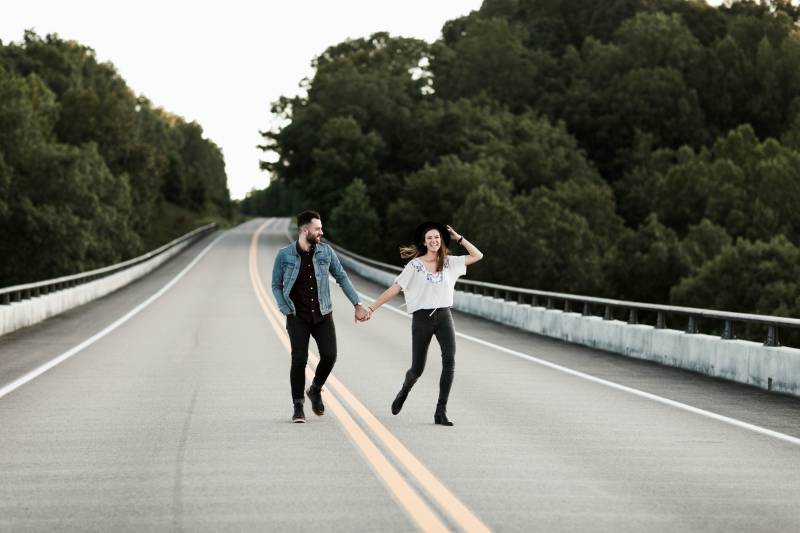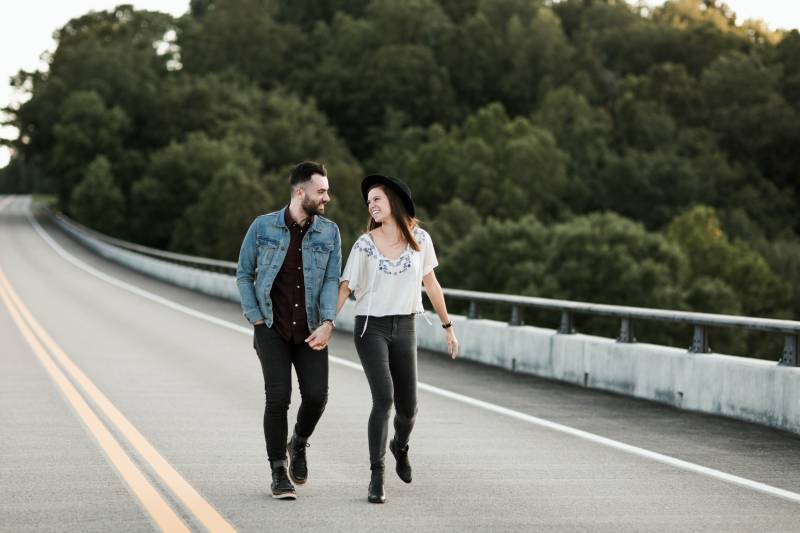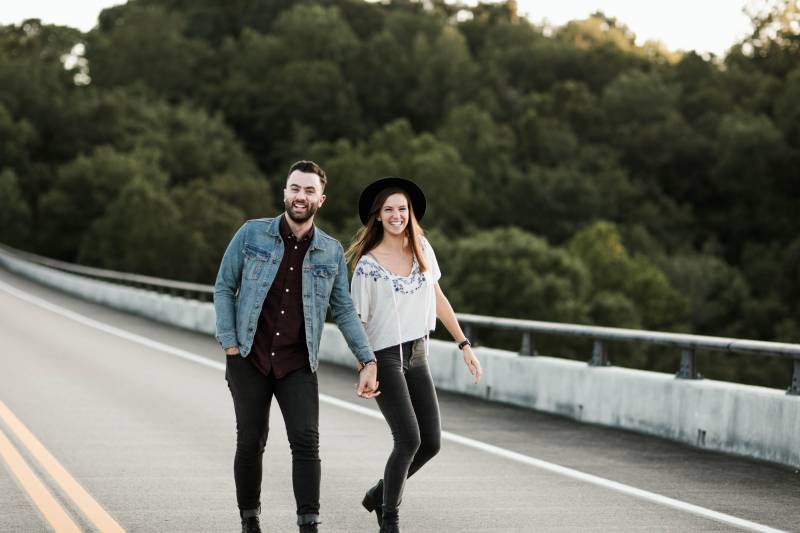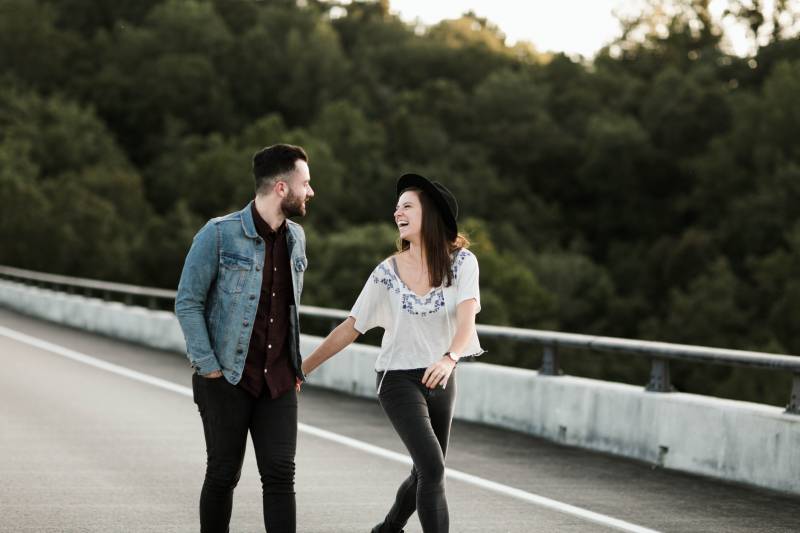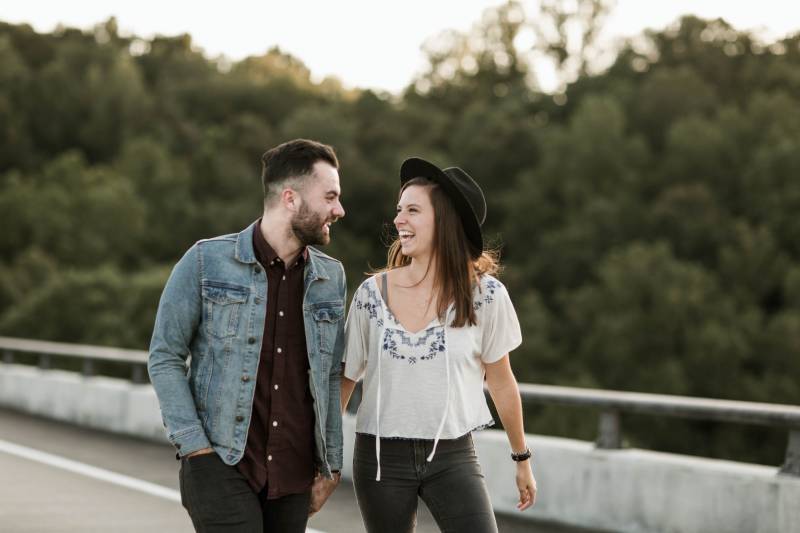 From the photographer, Morgan Franklin: Eight months ago (on a bridge at Johanna's family farm), Christopher asked the girl he met at a coffee shop to spend the rest of his life with him. They both love minimal styling with a modern touch and wore their matching Daniel Wellington watches to the session. Their wedding was this fall and we knew we wanted to have the engagement photos on a bridge to compliment their intimate engagement story. This cool, casual Nashville engagement session is the perfect representation of both Christopher and Johanna. You can feel the love and true passion between them, not to mention this setting is the perfect transition from season to season!