Hello! I am so excited to announce... NashvilleBrideGuide.com has a brand new look! I've been working diligently with my web team for months now coming up with the best function and design for vendors and brides. My web team specializes in wedding blogs and they have thought of everything! I'm happy to join their list of clients who also include Magnolia Rouge + Rocky Mountain Bride - two of my favorite wedding blogs! So what's new on Nashville Bride Guide? Keep reading below and click around to see all the wedding goodness!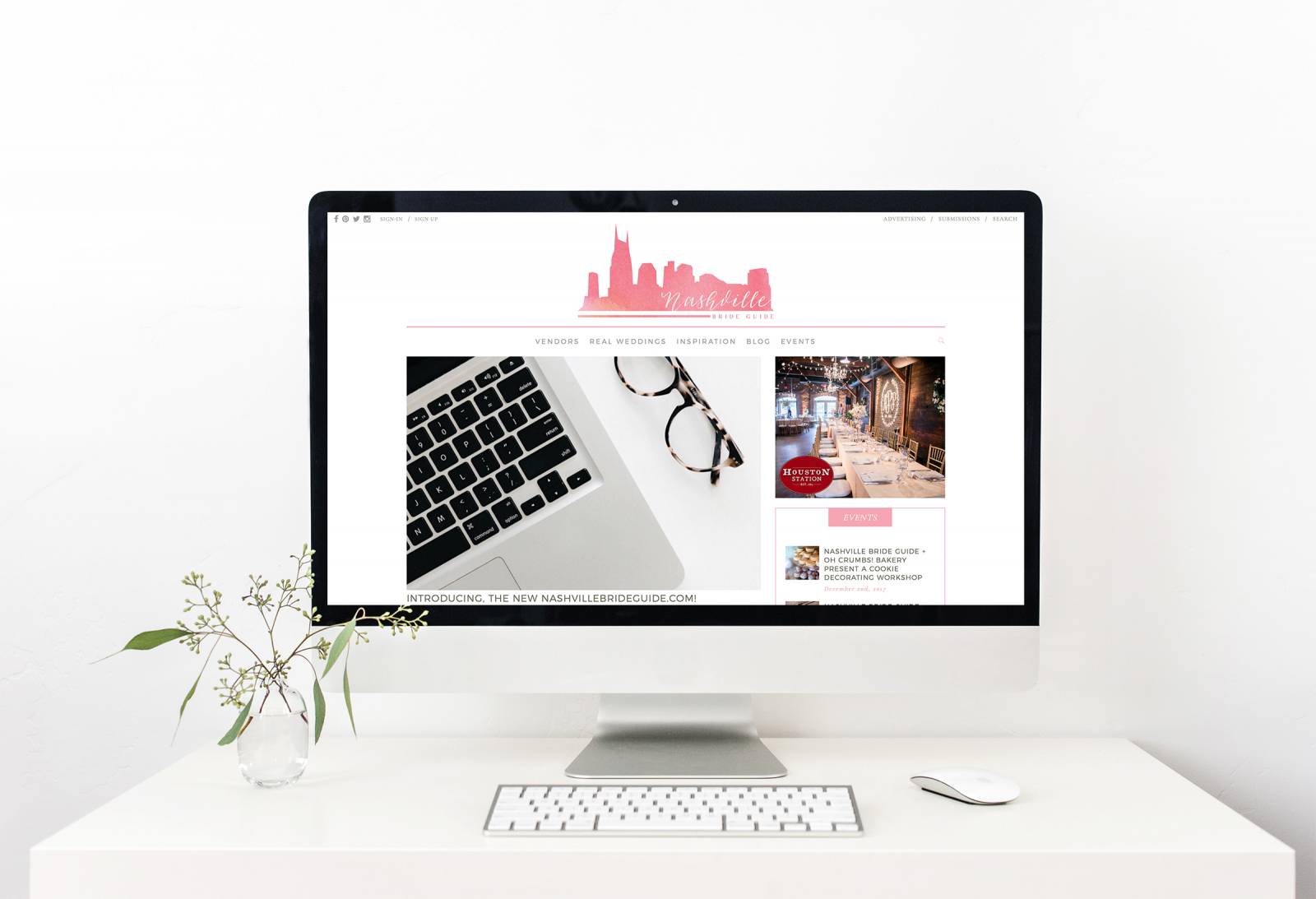 We've changed the tabs around a bit and you can now search by vendor, real weddings, inspiration (a la Pinterest), blog and events! Plus the homepage is laid out nicely and you can see multiple blog posts without having to scroll for days like the old site!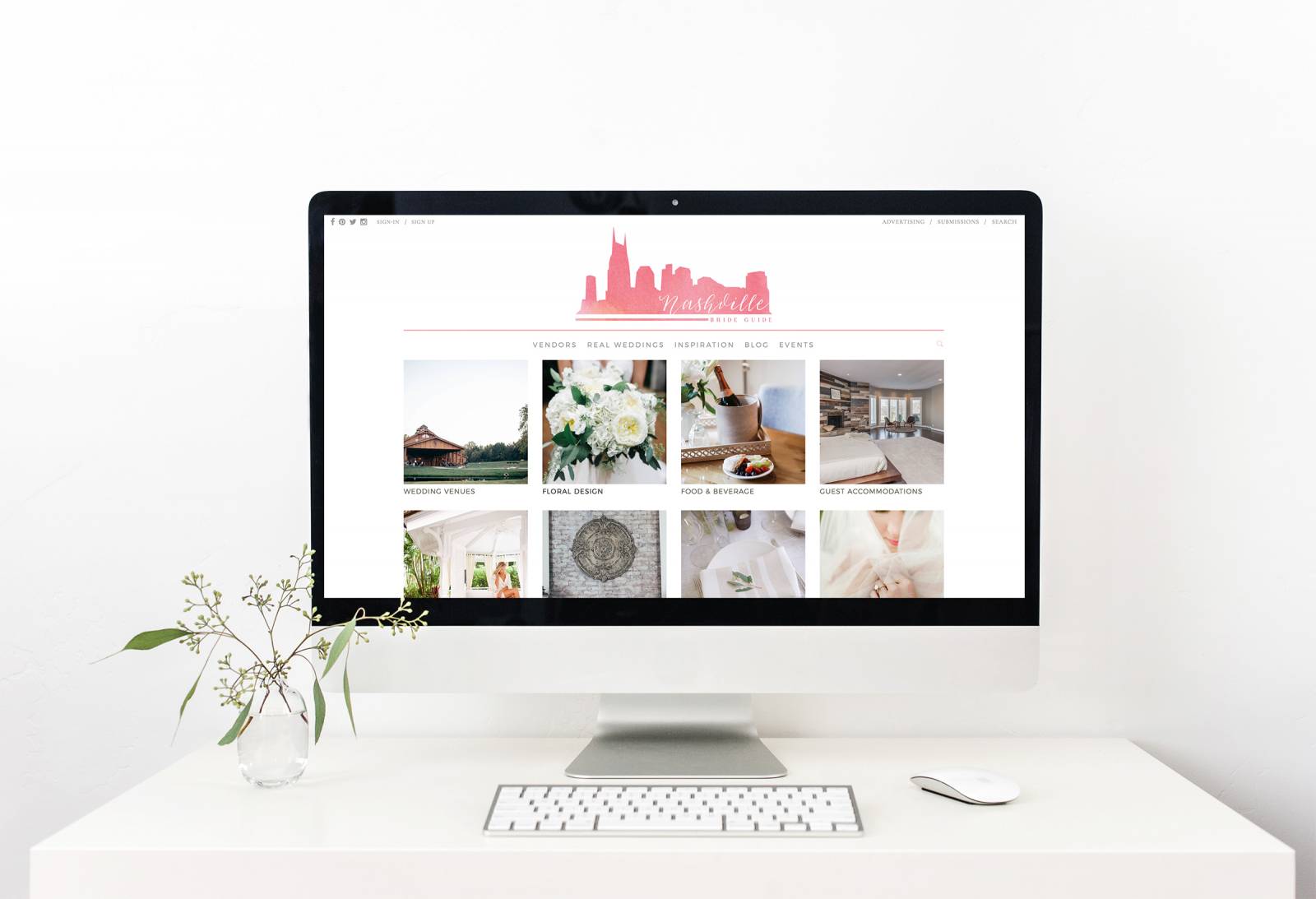 Now the vendor tab is broken down by category (and WAY prettier!). As a vendor, you will receive an image with your listing (another positive change!) to showcase your work and give brides more awareness as to what you can do for them! Plus, the vendor profiles now link to your Instagram account.. and your photos actually look like an Instagram grid! Anything that looks pretty like Instagram gets points in my book! Plus, all of the blog posts you're tagged in will show up in your vendor listing!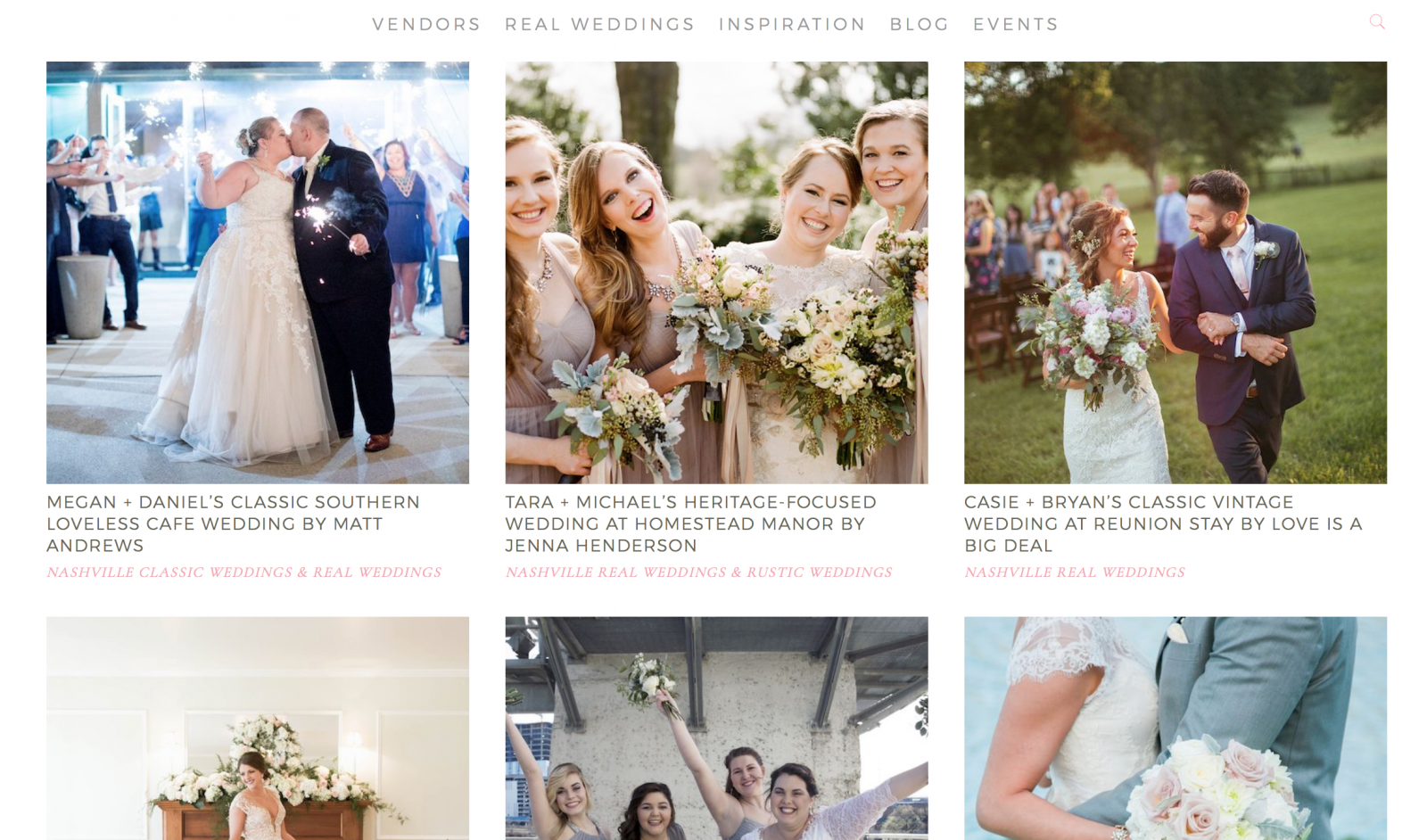 Want to find a real wedding on Nashville Bride Guide? Now it's easier than ever to navigate! No more small text and little boxes - you now have larger photos and bold captions to find the wedding you're looking for! Want to know when you're featured on Nashville Bride Guide? You'll now receive an automatic email if you're mentioned in any of the blog posts! How fabulous is that?!
Events! You'll find links and thumbnail photos to events in the sidebar on the homepage and the actual Events page looks crisp and clean as well!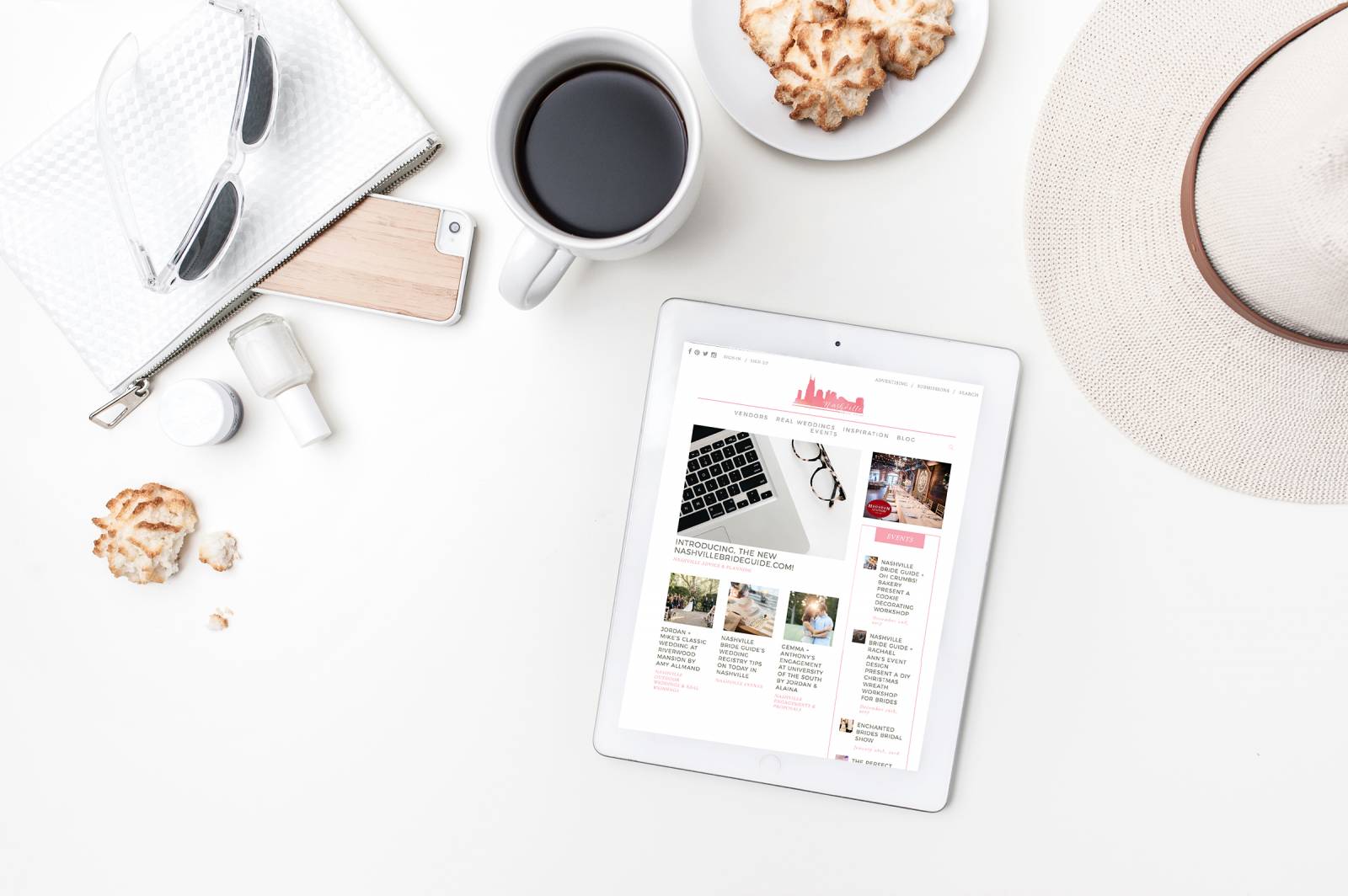 Are you looking to bring your wedding business to the next level and join in on this gorgeous site? Contact Alyssa at info@nashvillebrideguide.com to see how you can become a part of the NBG vendor family!