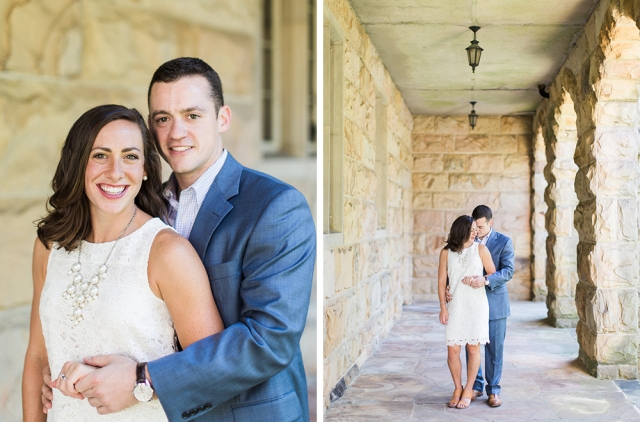 I love tradition when it comes to engagement photos. Keeping your photos classy will make them timeless - you'll love them for years to come! And that's exactly what comes to mind when looking at Gemma and Anthony's engagement photos by Jordan & Alaina. Plus, with the gorgeous backdrop of University of the South, you can't go wrong! Anthony's ties to the school were what made the couple choose the location. With so many photo ops around the campus, from the beautiful historical architecture to the fields overlooking the mountains, Gemma and Anthony's session was full of interest all while keeping in with tradition. Take a look at their session below and hear all about their engagement from Gemma!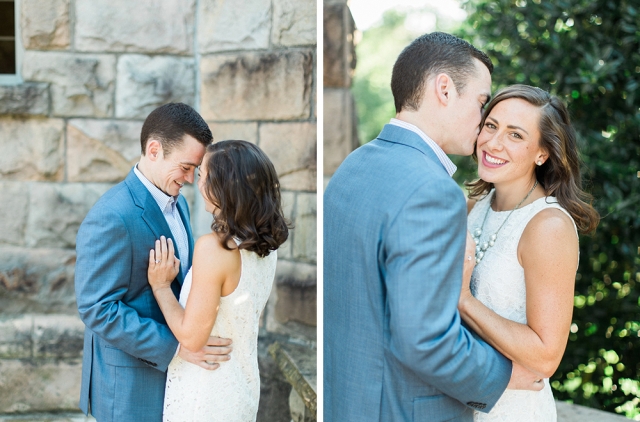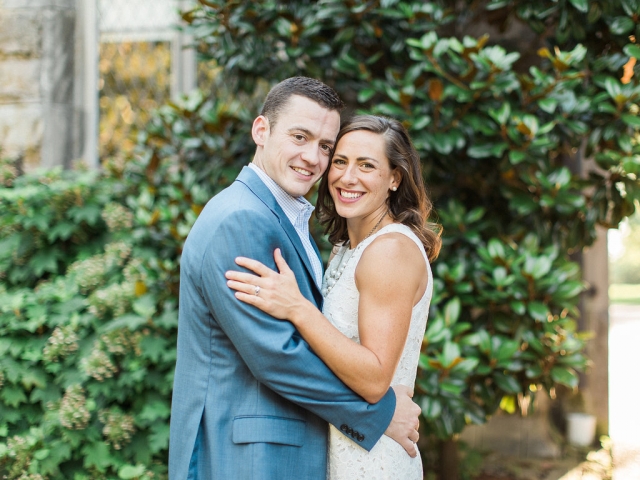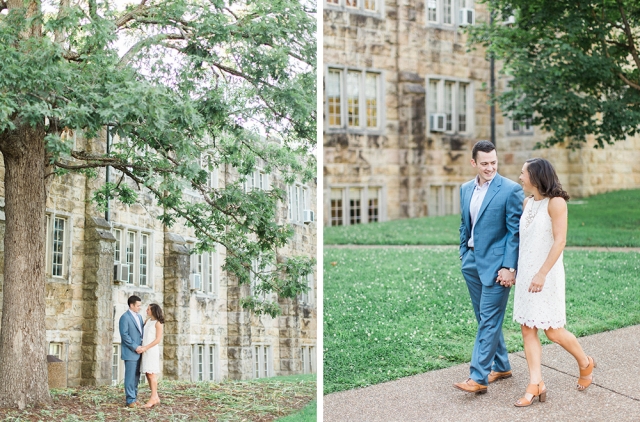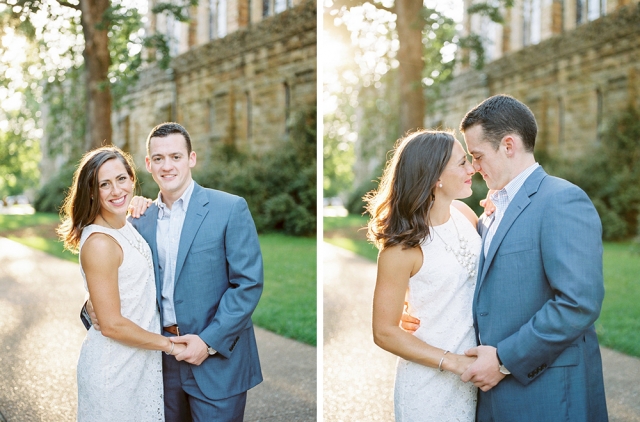 How did you get engaged?
Gemma: Anthony proposed to me on April 13 at the Ledges Country Club in Huntsville, AL. Anthony invited my parents from out of town (Pittsburgh, PA), as well as, his parents and brother to celebrate this special engagement. He walked me out to the 18th hole and told me leading up to getting down on one knee how much he adored, loved and cherished me, as well as, how he kept the whole proposal a secret explaining the details. He had asked my immediate family (Dad, mom, Russell and Evan (brothers) and my sister in laws (Jessi and Summer)) for my hand in marriage. To me that blew me away he would take the time to seek out their permission. Family means the world to us, so to have them included meant the world. After he went down on one knee, we were both emotion and excited for this new adventure and got to eat and celebrate with family. The table was set with petals and beautiful plate settings with hanging lights and candles to make the night even more special.
What is your wedding budget?
Gemma: Mint Springs Farm is a wonderful venue that has everything in one besides a few things and even with that, the venue gives you a list of vendors. The first time we visited this venue, we fell in love with how much love has gone into this place and the set up was perfect for what we were looking for. We are out of town and making this venue perfect for us traveling, as well as, family/friends traveling in makes an all inclusive a perfect, stress free (wedding planner) and beautiful venue.
Who have you hired for your wedding team so far?
Gemma: Mint Springs is an all inclusive venue with specific vendors for food, flowers, coffee bar, DJ, wedding planner and limo. Within the day the only other things we needed to add to our team was photographer (Jordan and Alaina), videographer (Cardboard Films), make-up artist (One10 Beauty), hair artist (Jacqueline Guise), and invitations (Zazzle.com).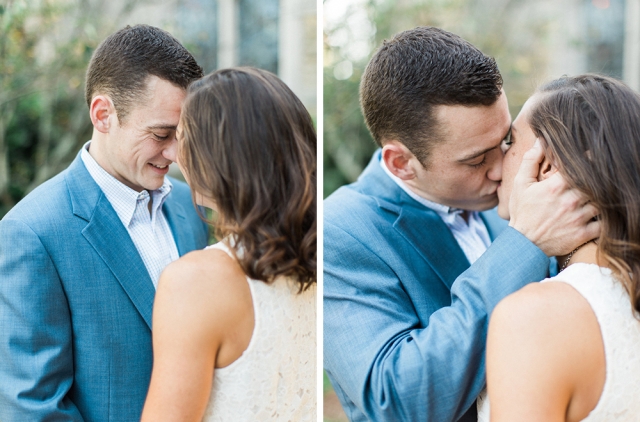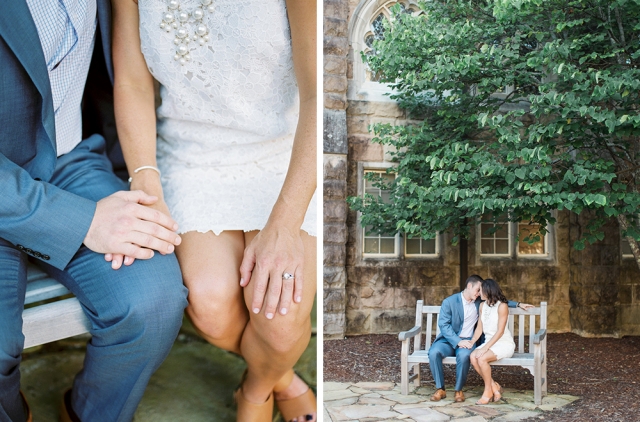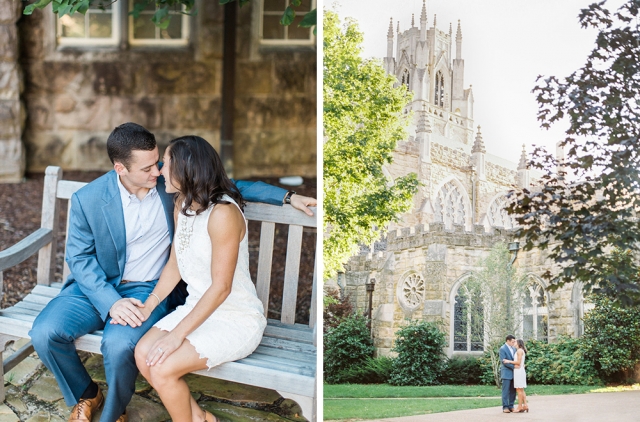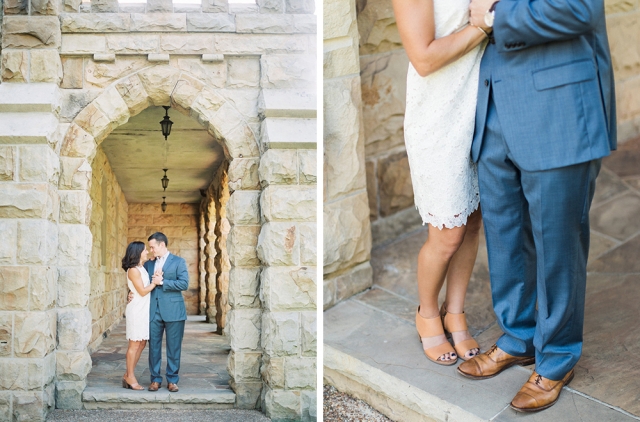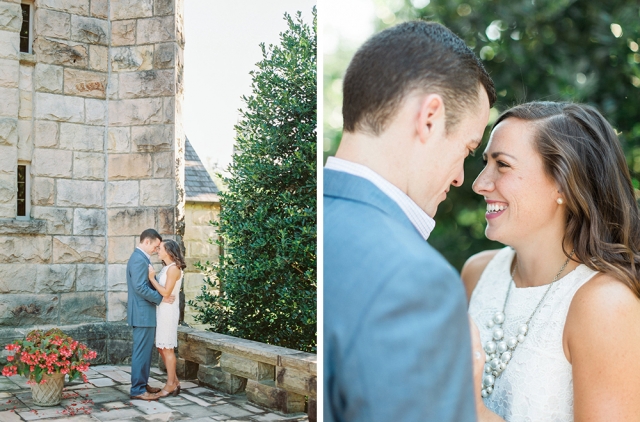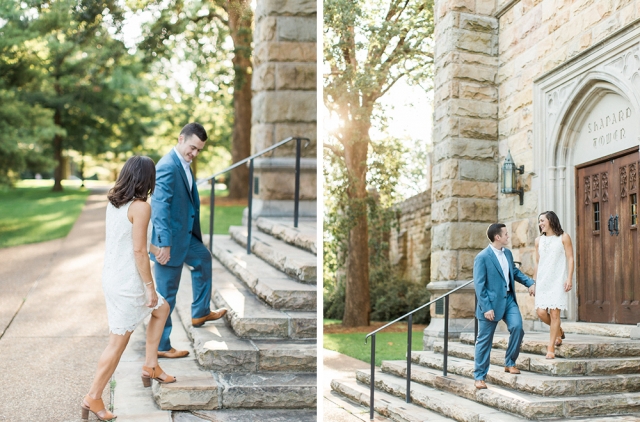 What have you enjoyed most about being engaged?
Gemma: Being engaged has been an exciting season:). We have enjoyed walking through premarital together- getting the tools and equipped for marriage. Wedding planning has been good and we're thankful for our parents' help.
Tell us about your engagement session - where did it take place?
Gemma: Our photographers, Jordan and Alaina met Anthony and I at Sewanne University (University of the South) on July 8th. That day was special to us because it was 5 months to the day of our wedding. Our photographers were super sweet and helped us feel comfortable to be in front of the camera so they could capture our love and joy for one another. The weather was perfect, there was no humidity and a breeze that made sitting or standing in the sun more comfortable. They didn't have to tell us how to pose but suggested certain angles to help get the best photos.
What is the significance of the location?
Gemma: The location we picked for the engagement session was at University of the South because Anthony had attended this university several years ago and played tennis for the university. We have been back a few times since and it is just an absolute beautiful school with all the walk ways, arches, buildings, history and stained glass.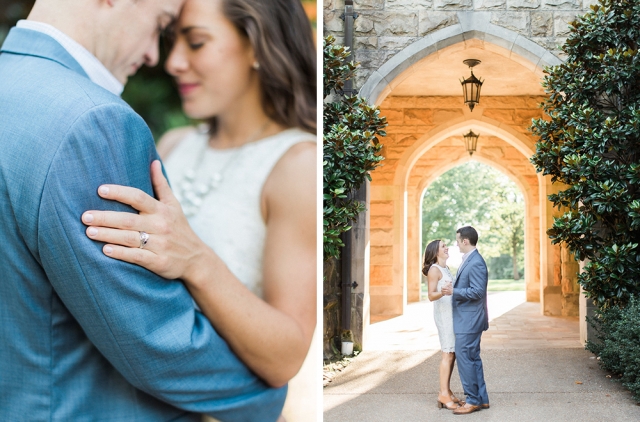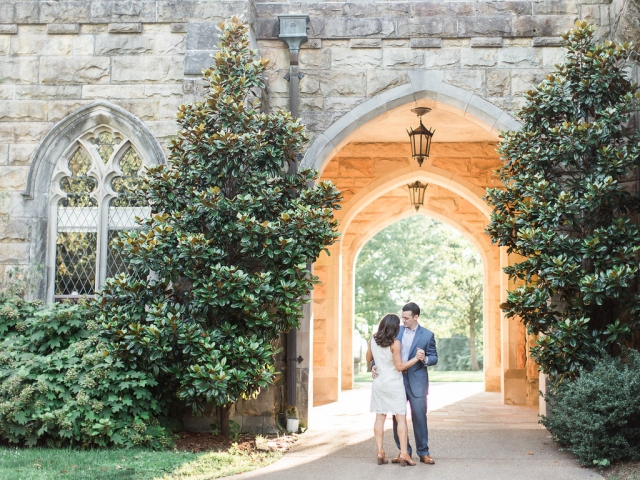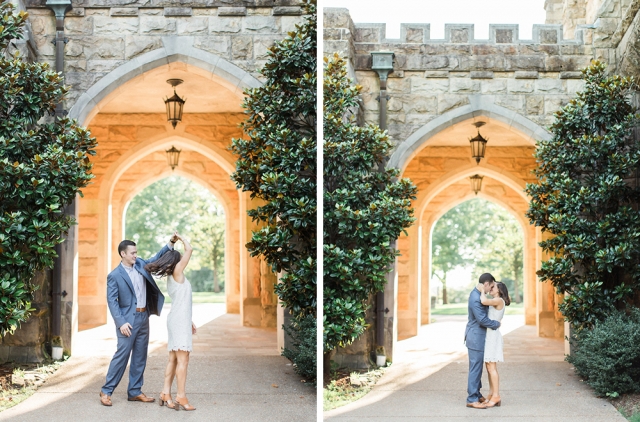 What was it like working with your photographer?
Gemma: Our photographers are genuine and sweet. They did an amazing job on our photos. What made them stick out compared to other photographers was their work and how well they captured love. We love having them be a part of our special day and to remember these moments both from engagement and soon to be wedding.
What did you like most about the session?
Gemma: The best part of the session was the ending the photo session at the cross. God has redeemed our relationship and it was just a beautiful ending to our session with the sunsetting and being together.