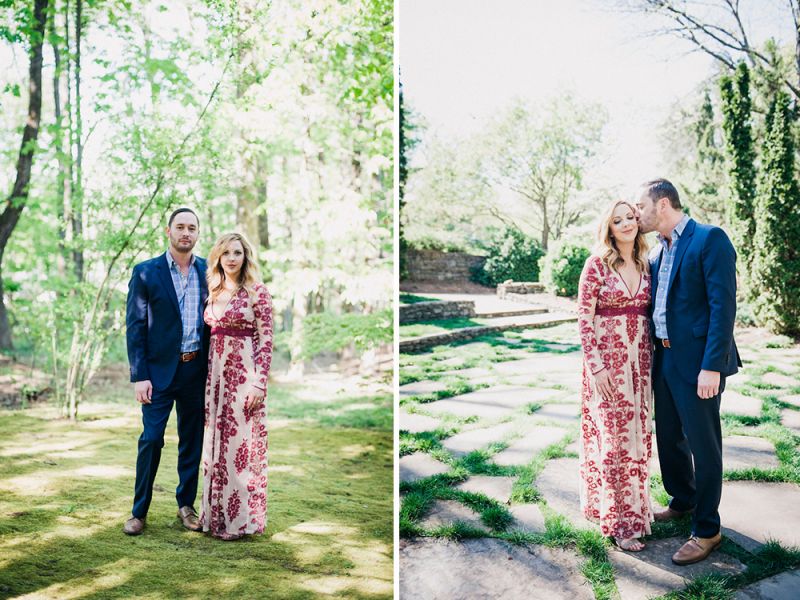 Fancy meets casual - at times I feel my heart is split between the two, but there's definitely a place for both! And this is why I love Emily + Kurt's engagement shoot so much! The couple got fancy for a beautiful outdoor session with photographer Khaki Bedford at Cheekwood. And later they invited Khaki to their home to snap some more casual shots on their front porch (with their adorable dog - I mean come on, it's smiling in the photos!) and rounded out the day with drinks at their local hangout - Bastion. The couple wed right here in Nashville and Emily was kind enough to not only tell us about their engagement session, but also their wedding! Check out all their beautiful photos + hear straight from Emily below...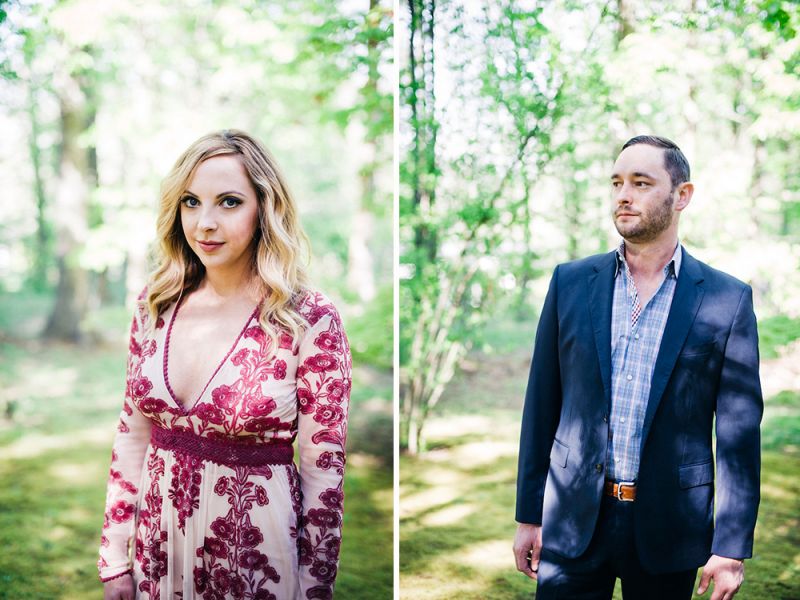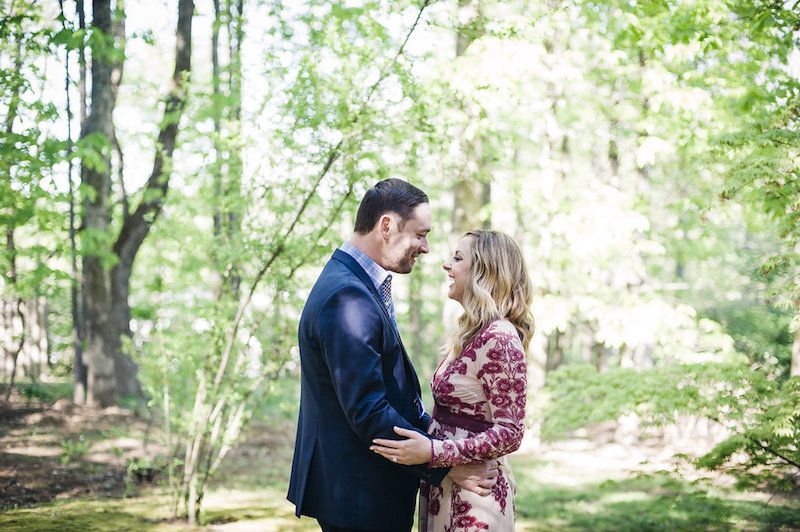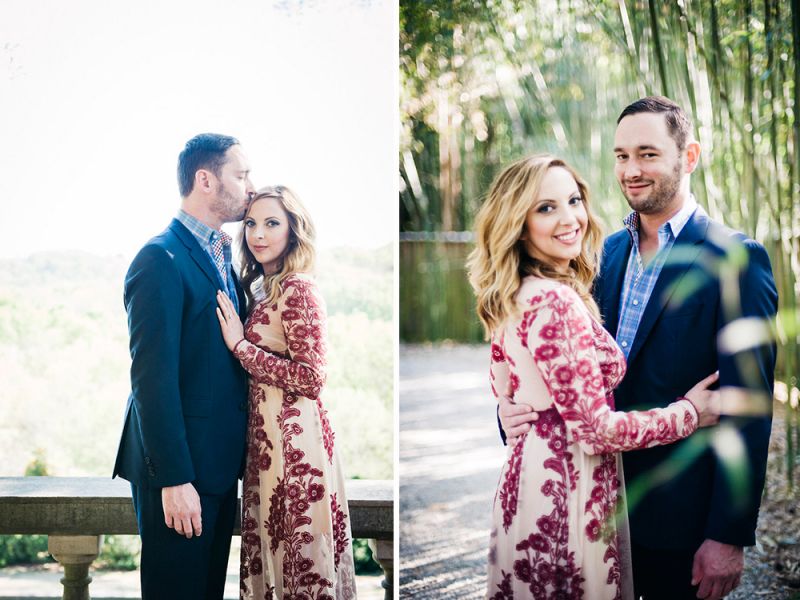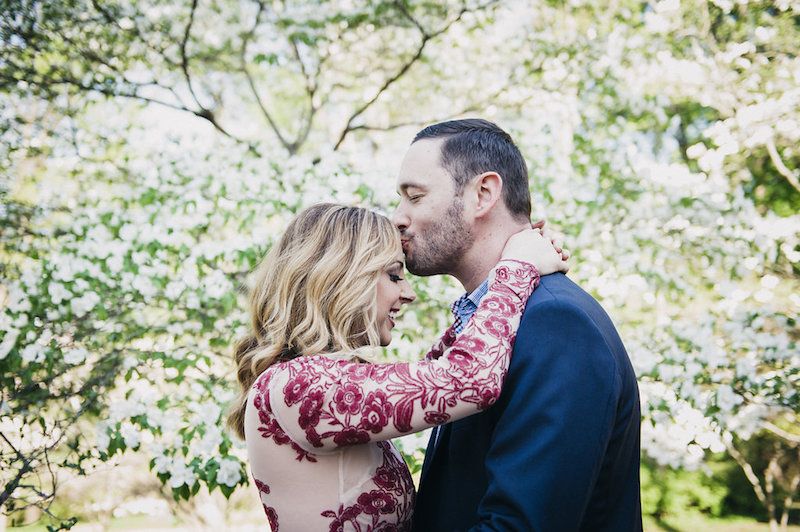 SaveSave
Emily + Kurt
Engagement Session
4.15.16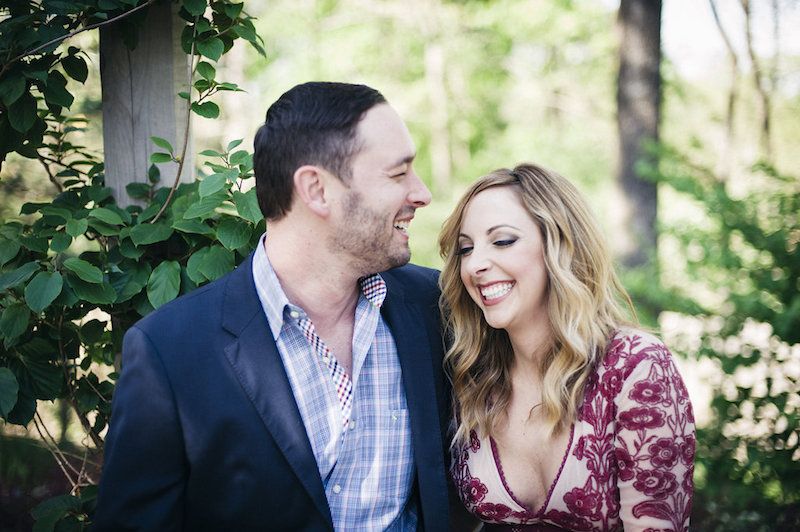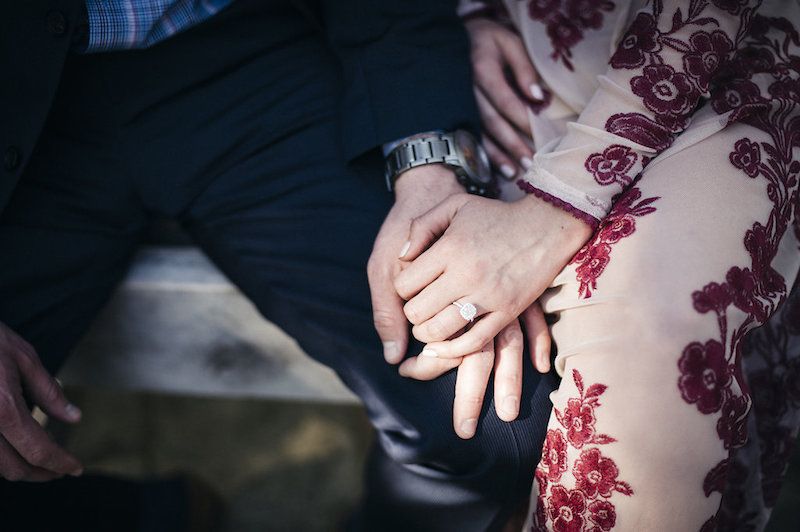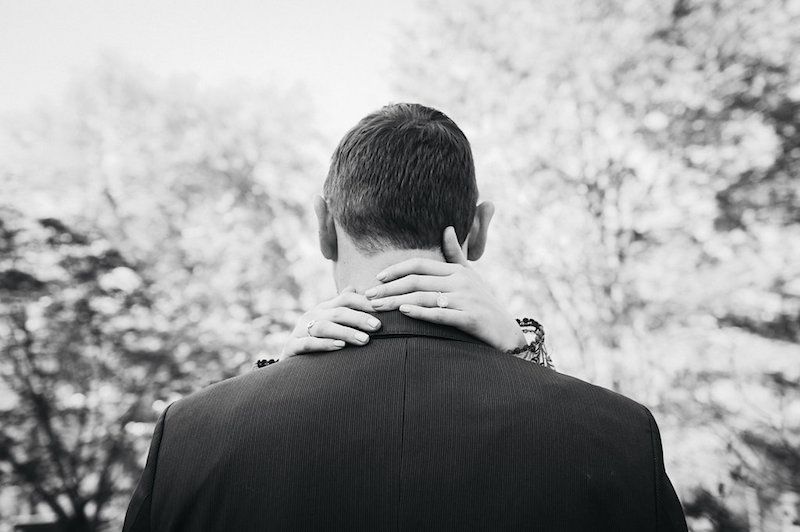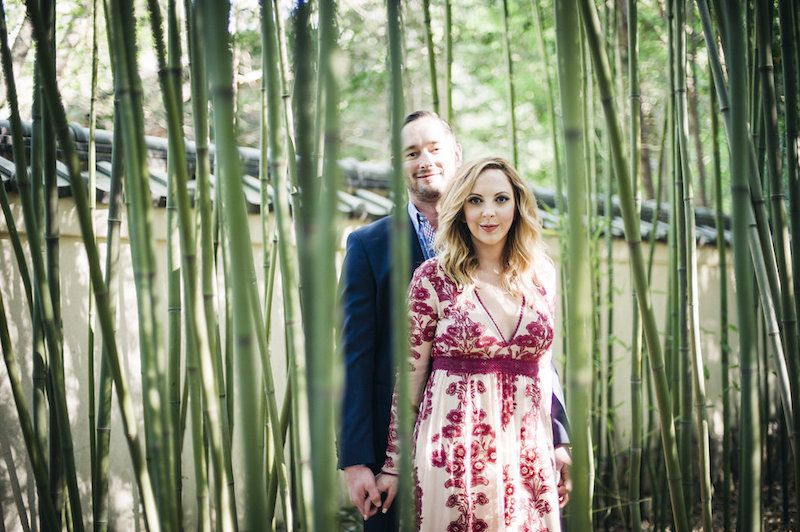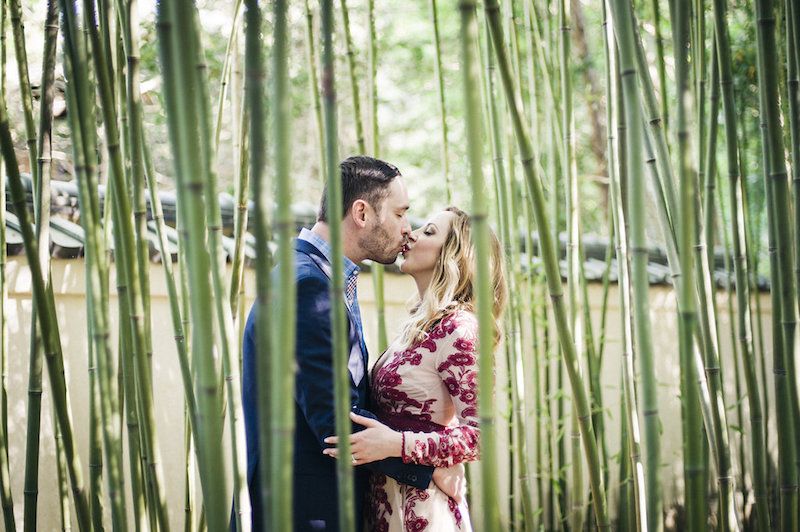 How did you get engaged? Tell us about your proposal:
Emily: Kurt and I have been dating forever, so I knew the proposal was coming! He still managed to surprise me by doing it on a Thursday afternoon when we were heading to Radnor Lake with our puppy Piper! He tied the ring on her neck with a red ribbon. He asked me to help with her collar and then got down on one knee in our kitchen! It was really personal and special! I loved that Piper got to be a part of it!
How many guests were at your wedding + what was your approach to your wedding budget?
Emily: We had around 135 guests. [As for our budget,] we had some flexibility but we tried really hard to keep everything in check!
Who did you hire for your wedding team + what was your wedding style?
Emily: Lindsey Campbell was our planner and she was amazing! I used 12th Table for all my rentals. Apertif Events for the bar, Chef's Market for food and Karen at Miller's Florist for the flowers! I would call [our style] contemporary and elegant garden.
What did you enjoy most about being engaged?
Emily: Really all the love and support from our friends and family! Everyone has made this time feel really special for us! I also loved our dance lessons!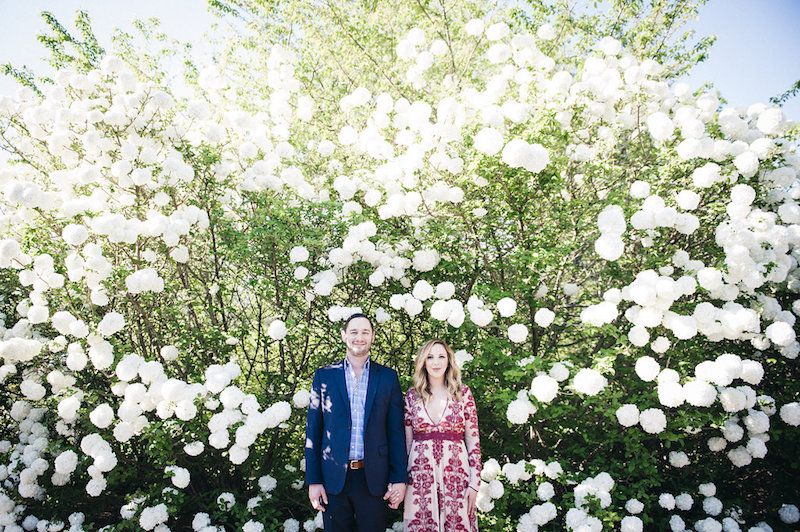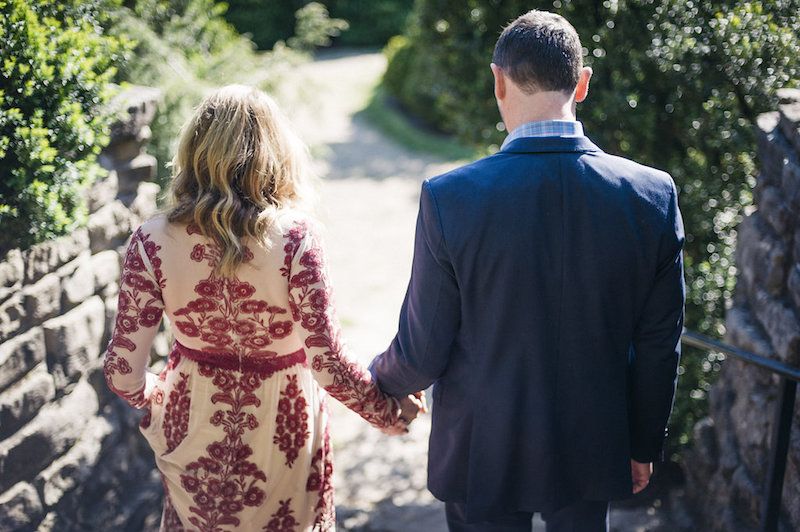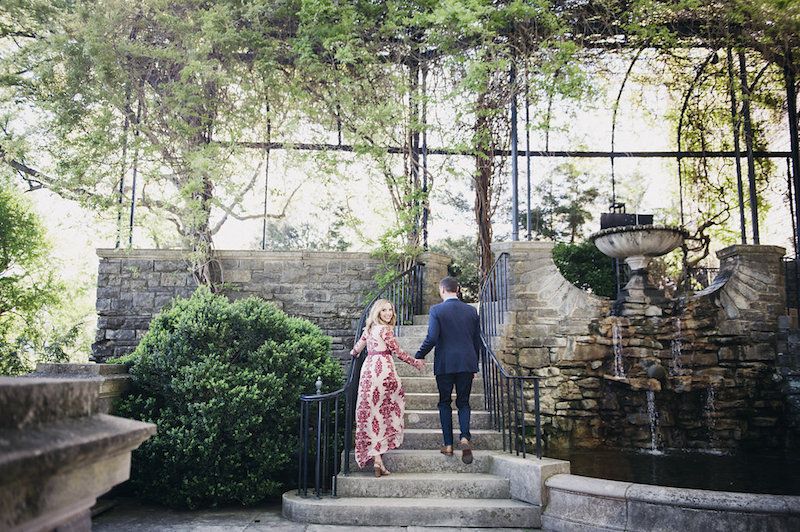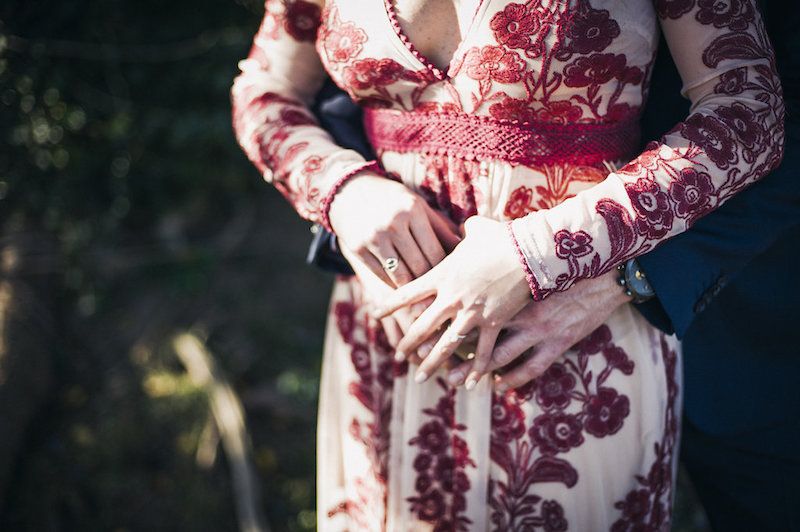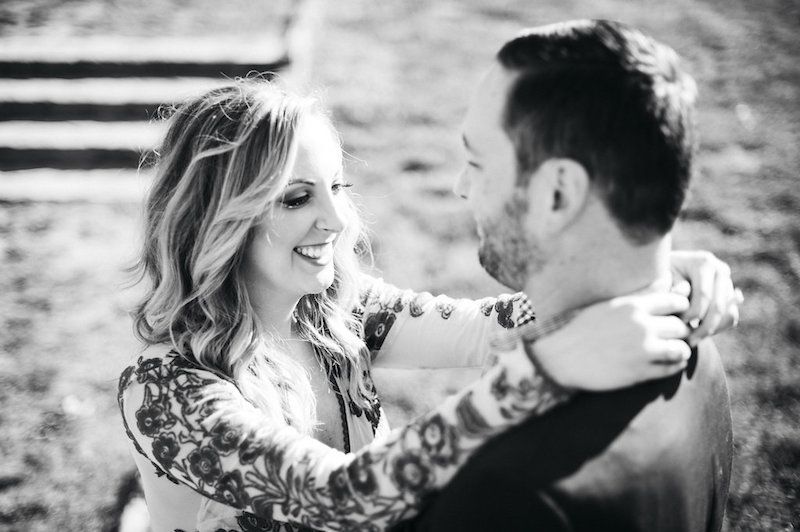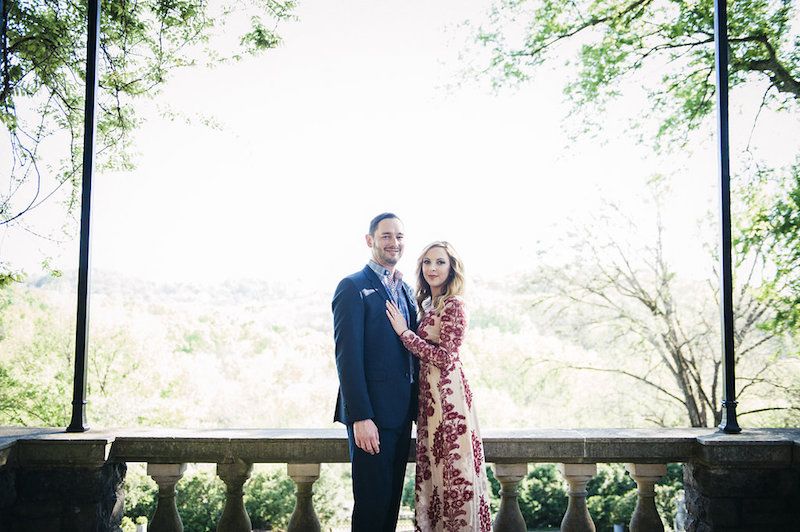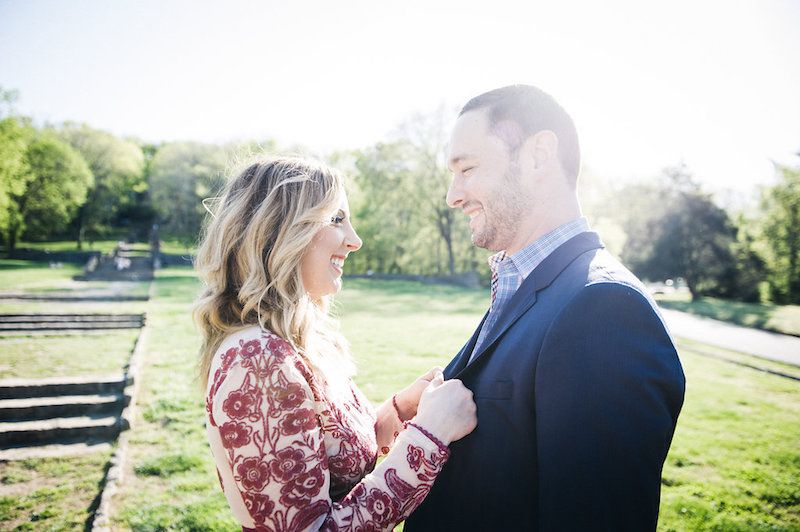 Tell us about your engagement session! Where did it take place?
Emily: We wanted something in the spring so we could be outside! I had my heart set on Cheekwood, but we did some at our house too and those pictures are really special to us! Khaki was really amazing and patient with us! It felt a little awkward at first but she really helped us relax! The cocktails at end end were perfect!
What is the significance of the locations?
Emily: Cheekwood is just so pretty and really a distinctly Nashville place. Since I grew up here, I really wanted some shots there. I love the pictures at our house! Those will be really special forever since it was our first home as a couple! We also did some at a local bar in our neighborhood which were so cute and fun!
Do you have any advice for other Nashville brides?
Emily: Just to enjoy the whole process! The date comes and goes so fast! You just need to enjoy each moment that you can!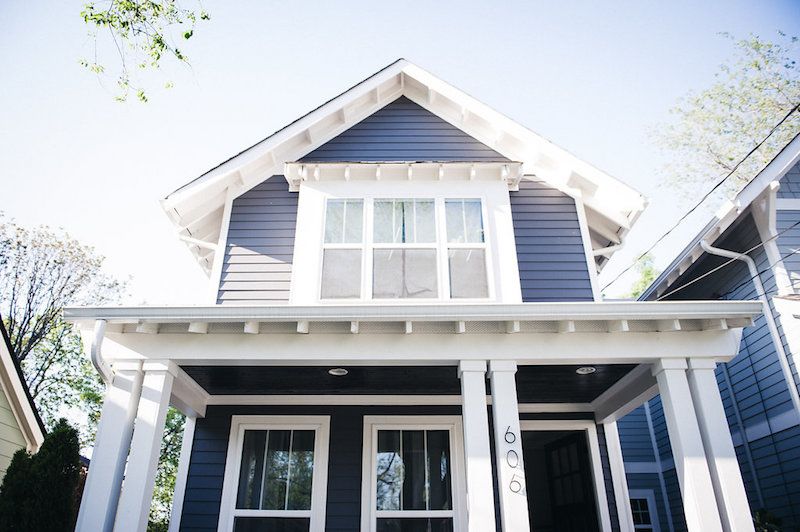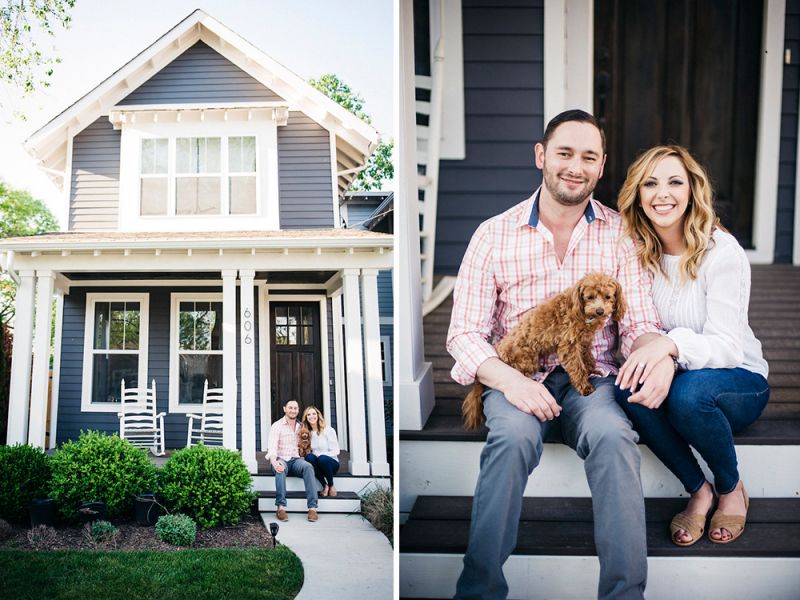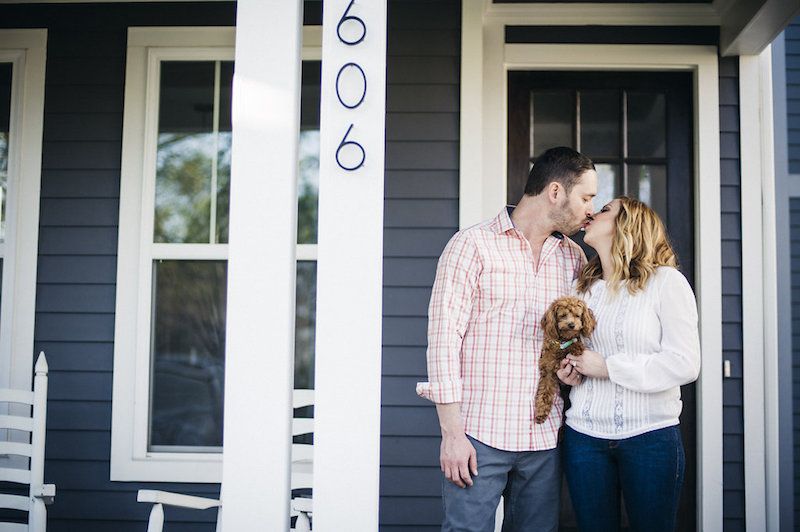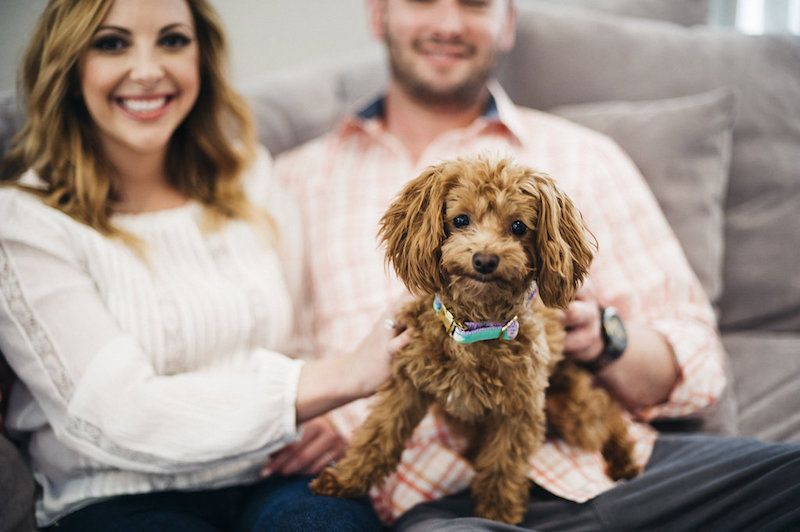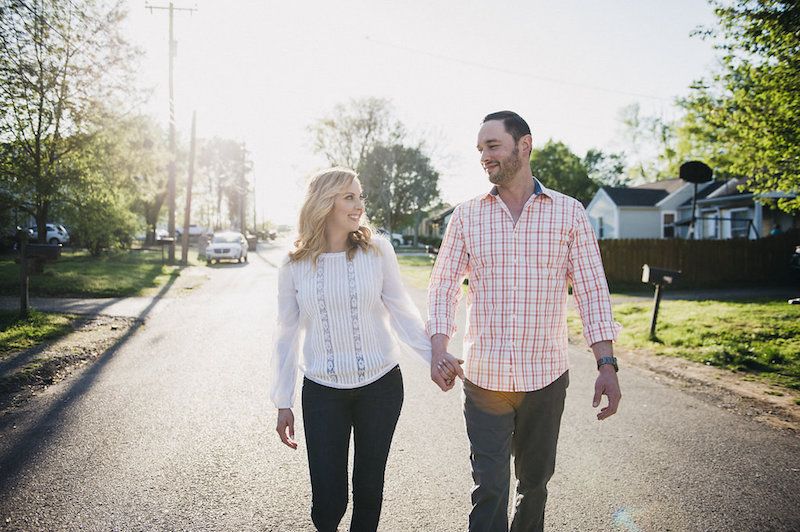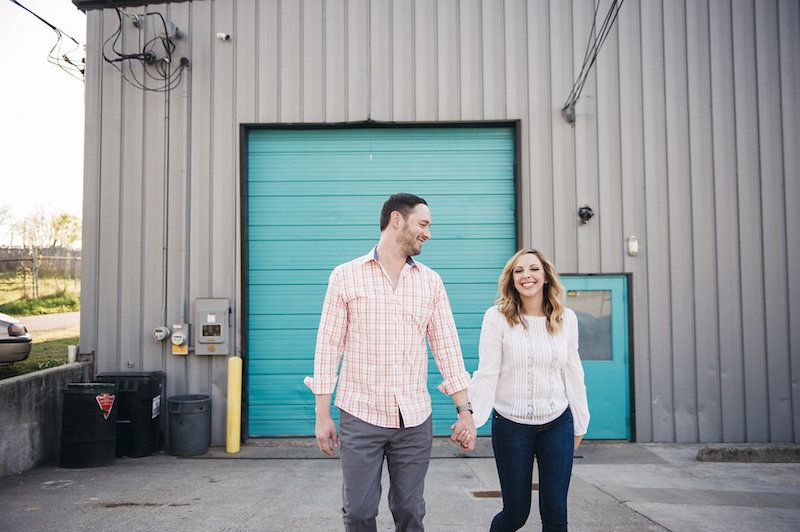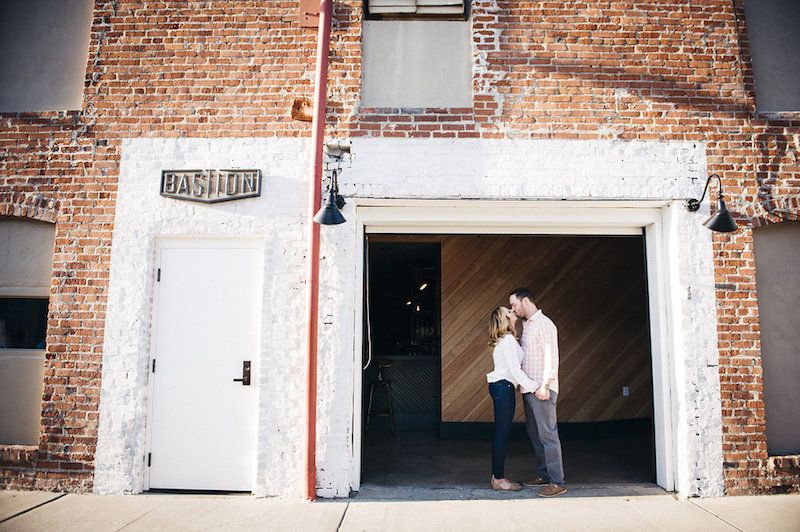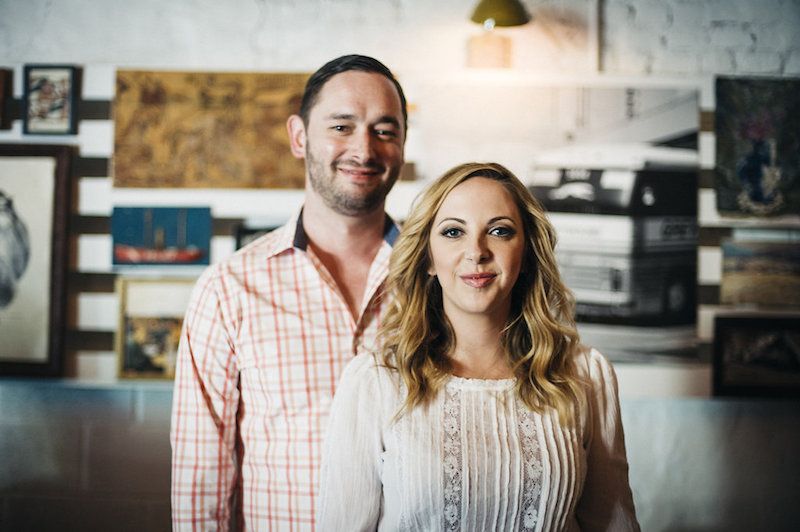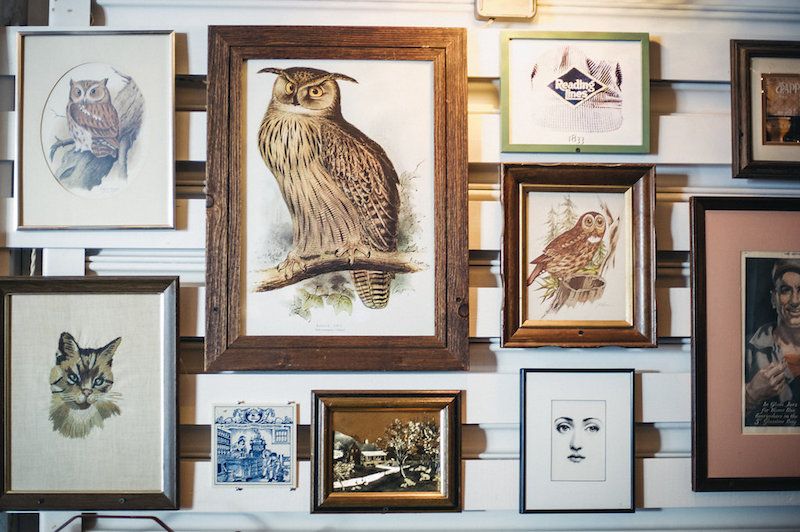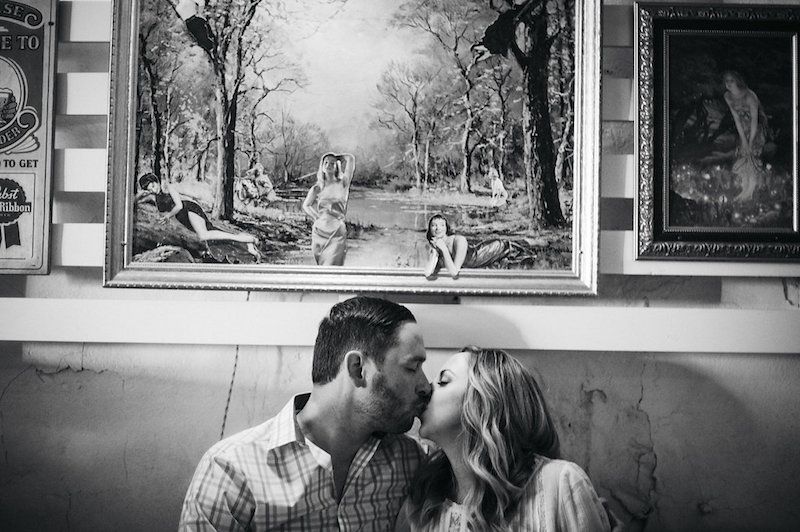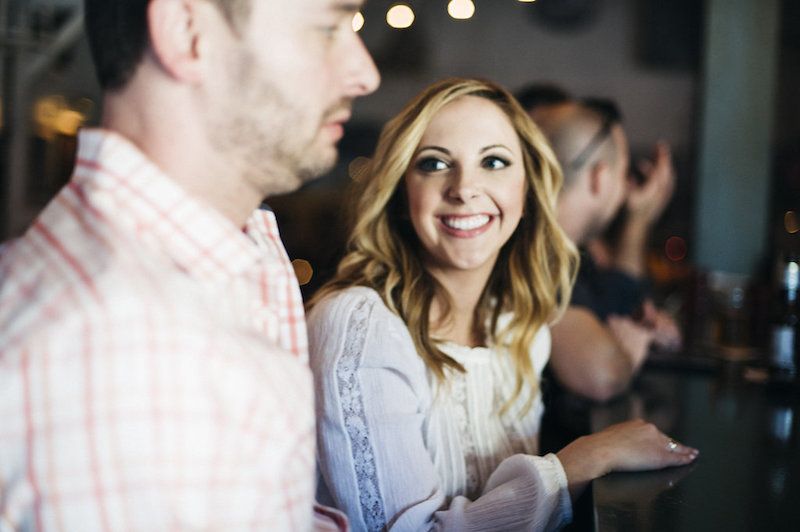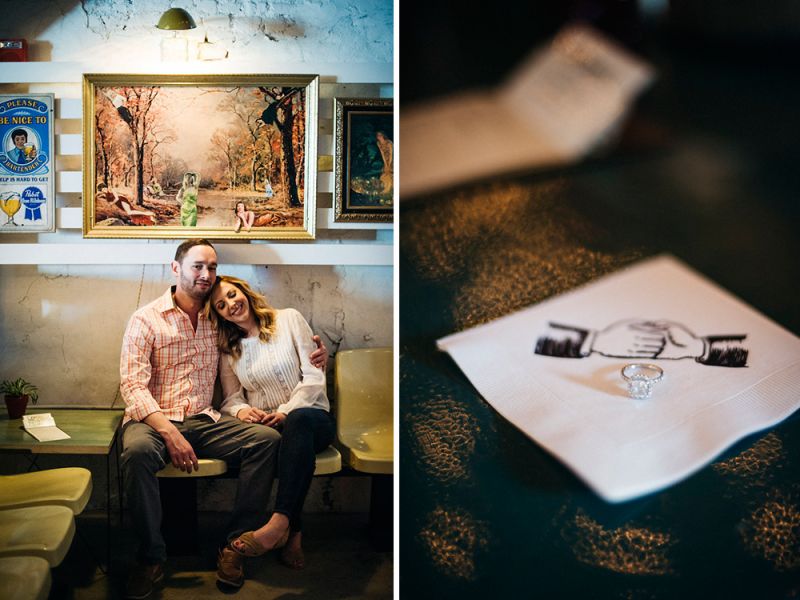 Thank you so much for sharing this engagement session with us, Khaki! And thanks to Emily for sharing all about your session, engagement and wedding! You can check out more of Khaki Bedford's work here on her website and also be sure to follow her on Instagram!
SaveSave
M460o93H7pQ09L8X1t49cHY01Z5j4TT91fGfr