It's engagement season - hooray! Congrats to all of you newly engaged brides. I hope Nashville Bride Guide proves to be a great resource for your Nashville wedding planning! I've featured 30 engagement sessions on the blog this year and have narrowed them down to 7... yes, I had to bump up the number since I could not just choose 5! From adventurous engagements to at-home sessions, see the wide range of Nashville-based engagements this year!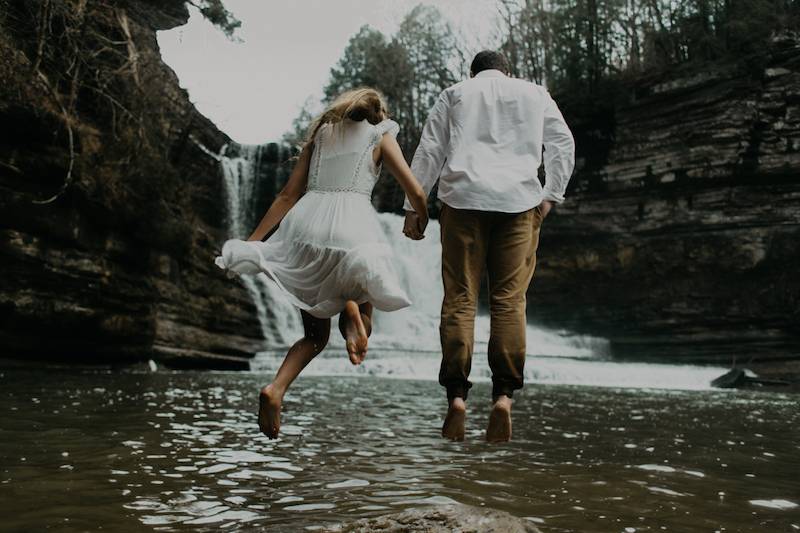 Clayton + Jacob's Waterfall Engement Shoot by Abigail Lewis Photography
When I saw this shoot floating around Instagram, I knew I had to ask Abi if I could publish it on the blog! Clayton's beautiful gowns dipped in the waterfalls right here in Tennessee are mesmerizing! I love a couple who can get adventurous during their engagement session and this one really sets the bar high.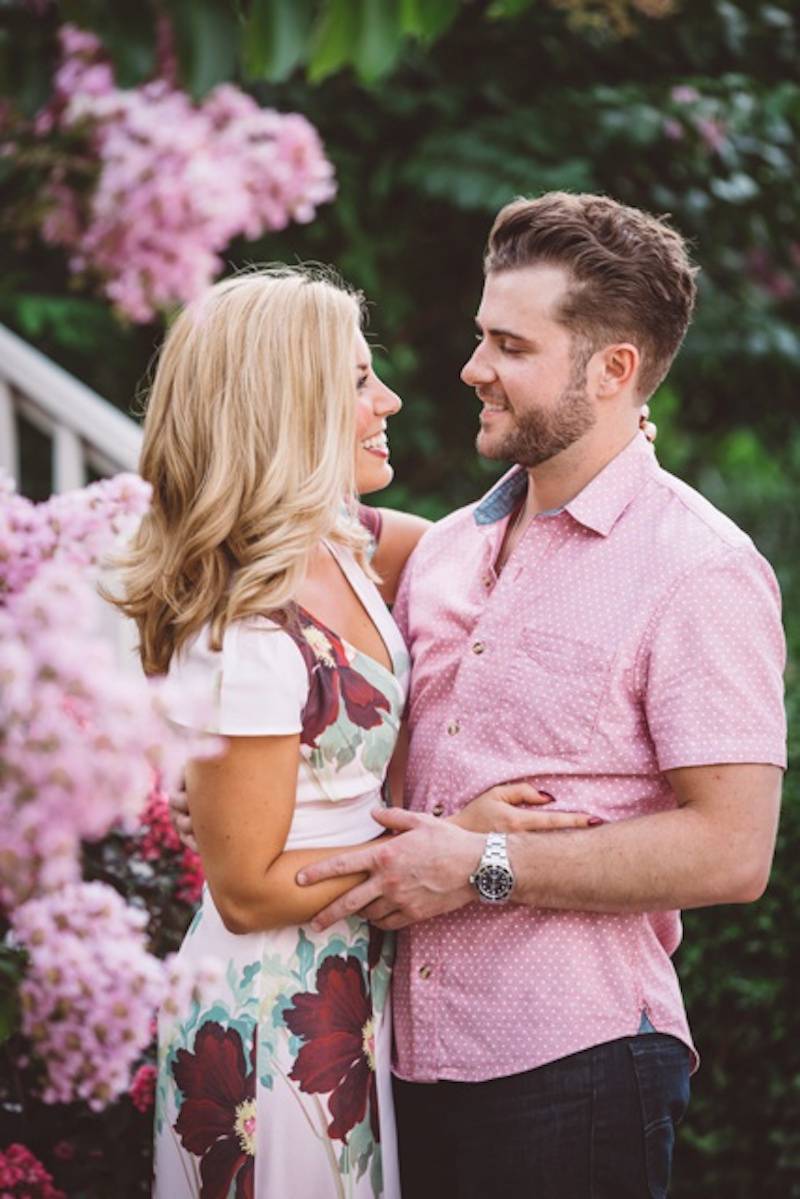 Megan + Trent's Romantic Germantown Engagement Session by SheHeWe Photography
Not only do I love an adventurous engagement shoot, I also love the shoots that really capture a couple and their life at home. And that's what the duo at SheHeWe showcased in Megan + Trent's engagement shoot! Starting out at their Germantown home with beautiful flowers in bloom to making their way to playing with their dog at Bicentennial Park, this couple's every day life is evident in all of their photos!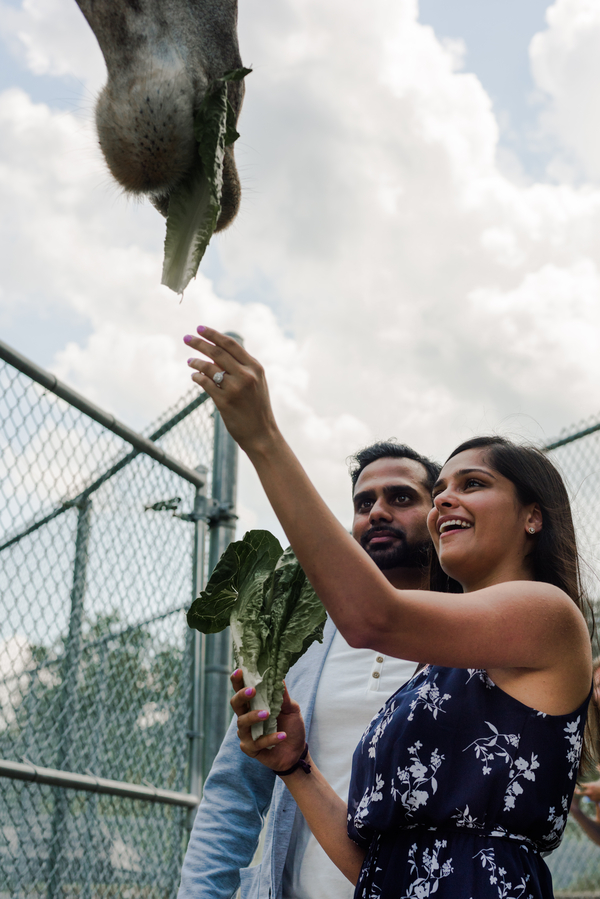 Courtney + Sunny's Surprise Zoo Proposal by Wilde Company
This shoot wins for creativity! And the best part is, that groom Sunny planned his proposal behind the scenes with Amy of Wilde Company at The Nashville Zoo! Their private tour feeding the giraffes was the perfect moment to pop the question and Wilde Company captured their love so beautifully and organically!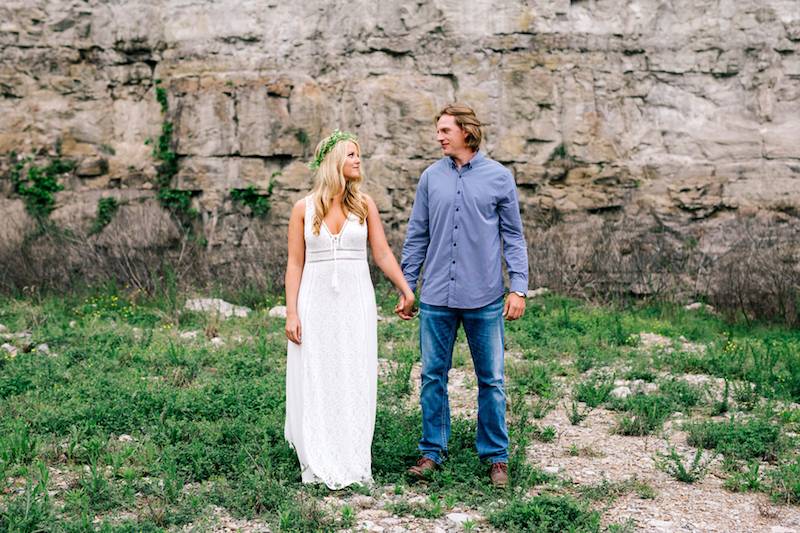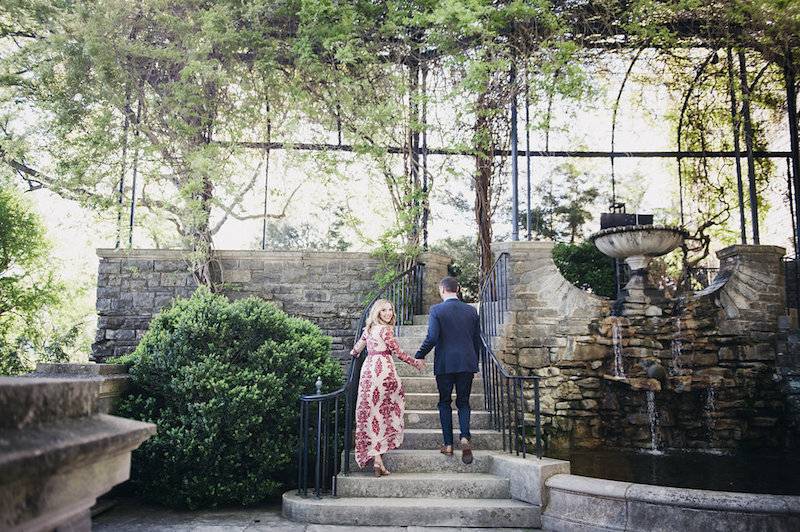 Emily + Kurt's Fashionable Cheekwood, Neighborhood Engagement Session by Khaki Bedford
This couple split their engagement session up to show not only their fancy side but their casual side as well! Starting off at Cheekwood in the blooming gardens looking like 10s, Emily + Kurt posed for some frame-worthy shots. And afterward, they changed into some more casual clothes and roamed around their Wedgewood neighborhood - stopping by their favorite bar hangout. I love the diversity in scenery they choose with Khaki!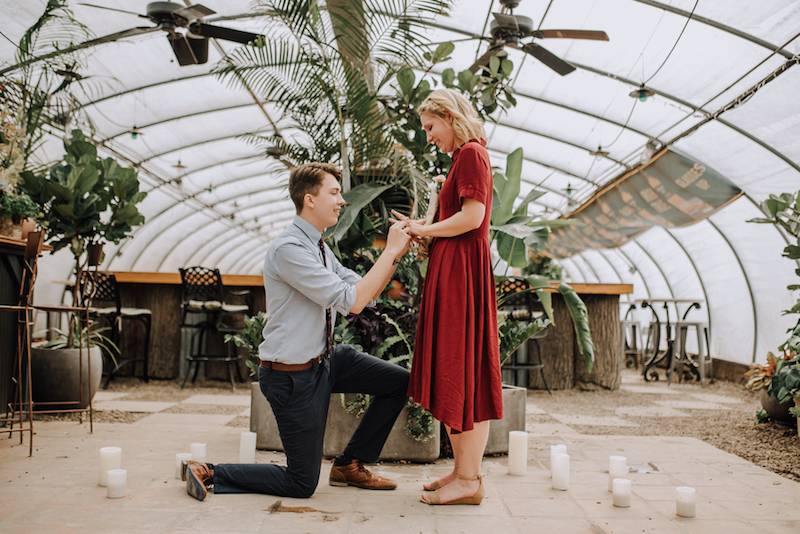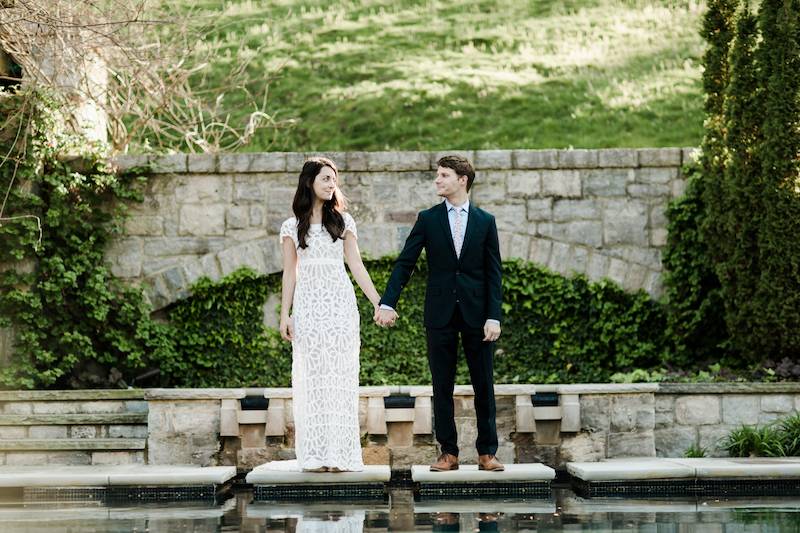 Thank you all for sending in your engagement sessions this year! Remember, you can always submit more in 2018 under my submissions tab. Can't wait to see how 2018 engagement sessions fare!