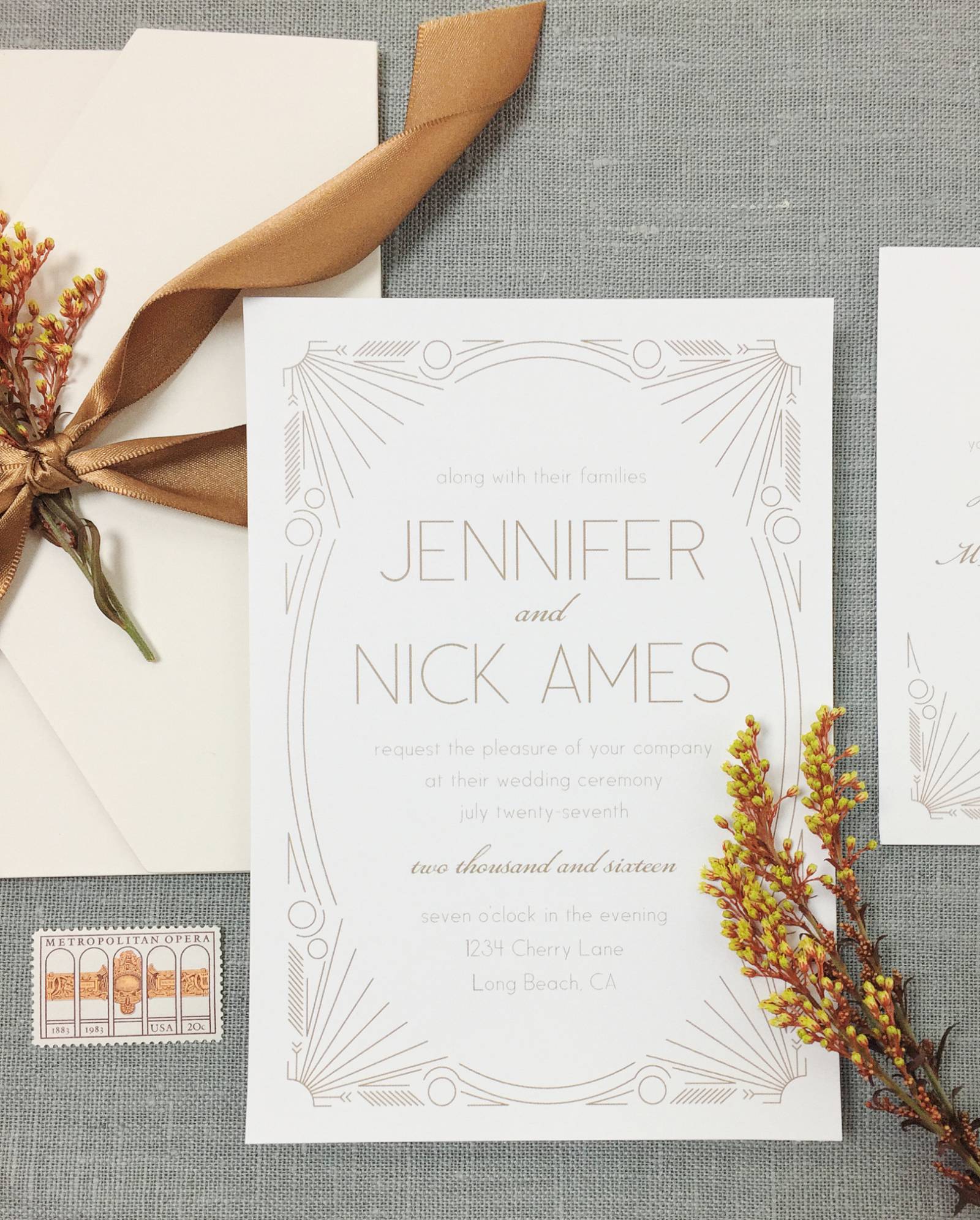 Wedding invitations! They're the first impression guests get of your wedding and they are super important. And if you're a design snob like me, browsing lots of invitations and customizing them is the way to go! Back when I got married in 2011, online customizable invitations were not very common and I was the bride who really needed this! Browsing invitations online and being able to tweak the design to your liking is definitely a HUGE perk! And this is where Basic Invite comes in - they will do just that for all of your wedding stationery needs! I've ordered invitations myself through Basic Invite (for a fun project I'm working on... stay tuned!) and the process is SO simple! I made so many design tweaks before coming up with the final product and the interface was extremely easy to use! Plus, they have the latest and greatest design trends that will make you swoon - from rose gold foil (yes!) to clear invitations to wood invitations... the options are endless! Keep reading to learn more about Basic Invite straight from Katie!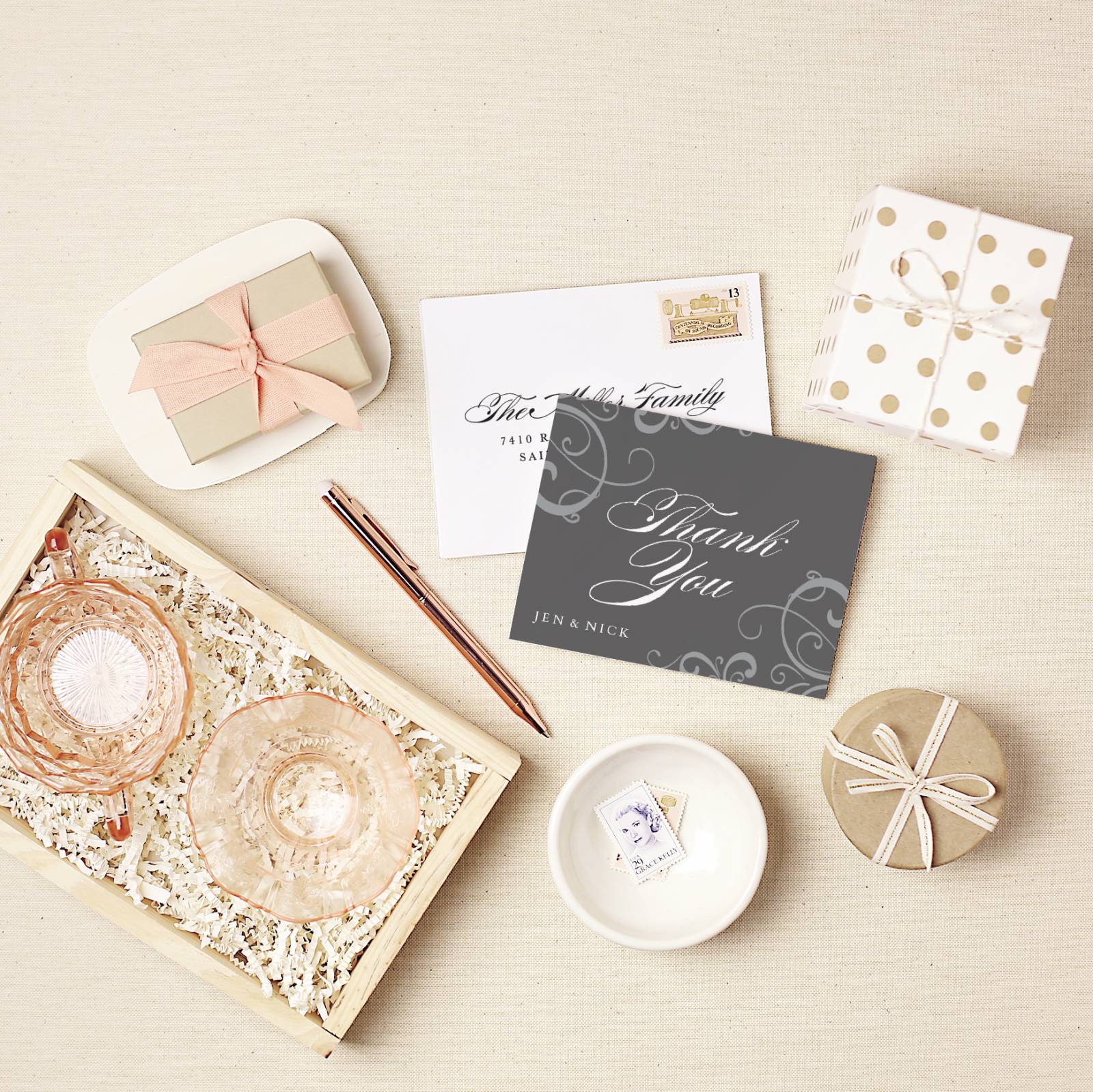 Katie: Our passionate team has been creating the perfect card for every event since 2006. Through the development of unique technology, we are able to provide customers with limitless options that allow them to instantly create a card that is truly unique. Our online company allows customers to order a sample of their entire suite with names, photos, and colors! With over 180 color choices and endless customization options, Basic Invite is the custom card company.
Katie: The owner was searching for wedding invitations for his own wedding and realized there weren't many options and the options that were available were pretty much as is. He realized couples would love the option of not only more accessible wedding stationery, but more options and opportunities to customize and personalize the options. And so started Basic Invite.
Katie: Truly custom invitations is our philosophy. That means your colors, your style, instantly! We have more than 180 custom colors that customers can choose from in addition to many other personalization options making it easy for couples to create the perfect wedding invitation for their special day. All of our designs are completely customizable including text, color, paper type, card cut, and more! We even have photo cards, foil, real wood, and new clear invitations. We love to see couples get creative with their designs and really utilize what we have to offer.
Katie: The online convenience is a huge one! Since we are an online stationery design company, customers can shop, customize, and order all from the comfort of their own home, office, or where ever they wish - whenever they want. They can save their designs to their cart and continue with their customizations at any time. Aside from that, every aspect of each design is customizable. You can upload a photo, change the colors, switch the font, and the list of options goes on. It's our flexibility in design that really gives Basic Invite strength as a competitor.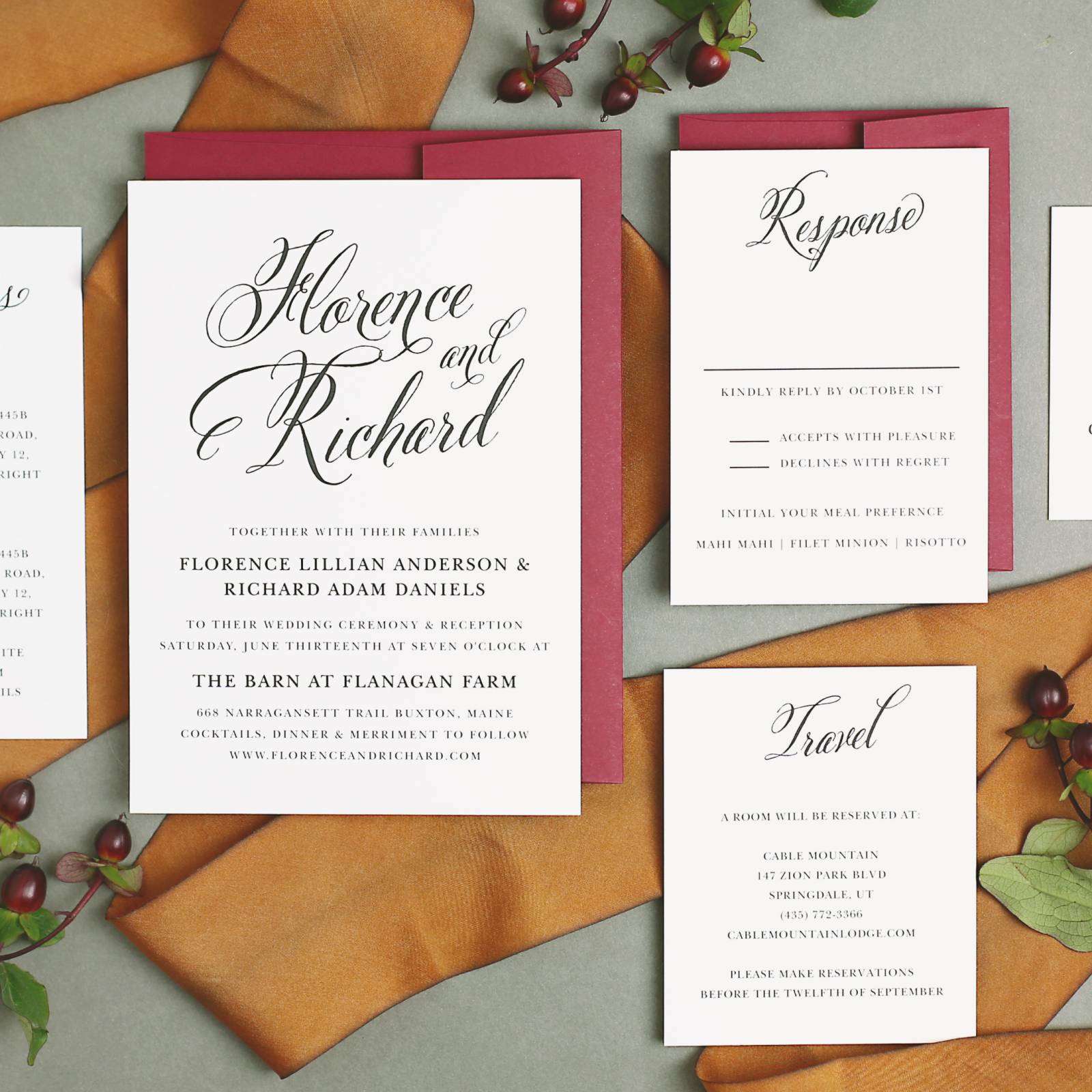 Katie: Options, options, options, and convenience. We deliver high-quality products at an affordable price which brings brides from all walks of life over to Basic Invite. We do offer more than wedding stationery so we get customers in need of graduation announcements, holiday cards, baby shower invites, and beyond! Our customers and brides range from modern and ecclectic to traditional. We serve brides all across the US and all native-English speaking counties: Australia, Canada, the UK and beyond.
Katie: Our foil invitations are a classic, but also innovative and our newest foil product is our rose gold line. Our most innovative new product would have to be our clear collection. Our clear collection has been a killer hit thus far. These invitations are made from a clear vinyl cardstock and printed with bright white ink for a creative and unique look that can match any bride's style and every wedding theme. You can get our clear invites in clear or frosted! And we offer free address printing services.
Katie: Some of our biggest draws include:
Almost Unlimited Colors - Basic Invite is one of the few websites that allows customers almost unlimited color options with instant previews online. Once you select a design you can change the color of each element on the card to over 180 different color options. So, you can make sure the card is exactly how you want it - down to the littlest detail.
Custom Samples - Basic Invite is one of the few websites that allows customers the ability to order a printed sample of their actual invitation so they can see exactly how it will print as well as the paper quality before they ever have to place their final order.
Over 40 Different Colors of Envelopes - Basic Invite is just as colorful with our envelopes as we are with our invitations. Customers can choose from over 40 different colors when it comes to their envelopes so that they can make their invitation stand out even before it is opened. All of our envelopes are peel and seal so the envelopes can be quickly and securely closed.
Over 200 Wedding Invitation Sets - Each of our wedding invitations is part of a set. You can find everything from save the dates to wedding invitations and enclosure cards, wedding menus, wedding programs and even matching thank you cards!
Free Address Collection Service - Use our free address collection service to request your addresses with just three simple steps. Share a link, collect addresses, and get free envelope printing.
Keepsake Guest Books - Perfectly personalized wedding guest books are the perfect addition to your wedding day stationery. These customizable guest books have a ring hidden inside which allows them to lay perfectly flat for a classy and convenient look. With sophisticated designed pages it's the perfect opportunity for your wedding guests to leave sweet words and well wishes.