I love when wedding professionals have new and exciting news - and make business changes for the better! This is why I'm pleased to re-introduce you to Wilde Company! Don't know the name yet? Amy + Chuck of And How! Imaging have upped their photography game with a new name - Wilde Company - and a fresh new website! I'll leave it to Amy to tell us all about their decision to rebrand and what's next for their business!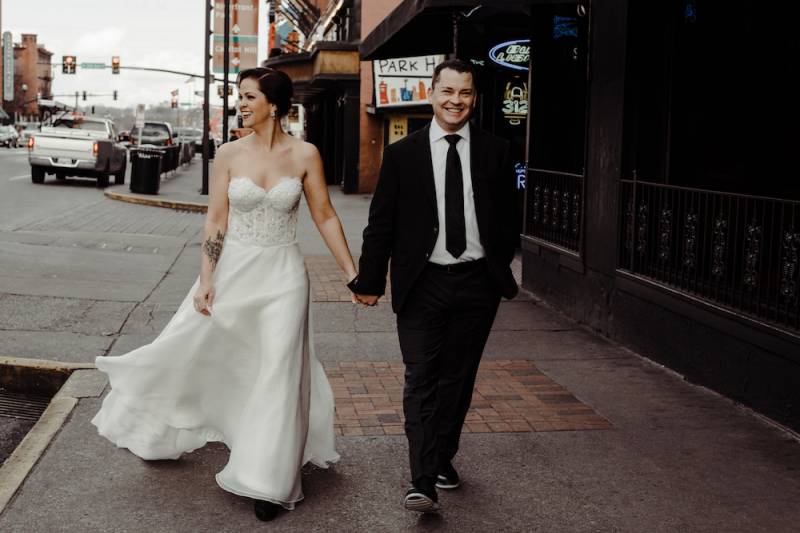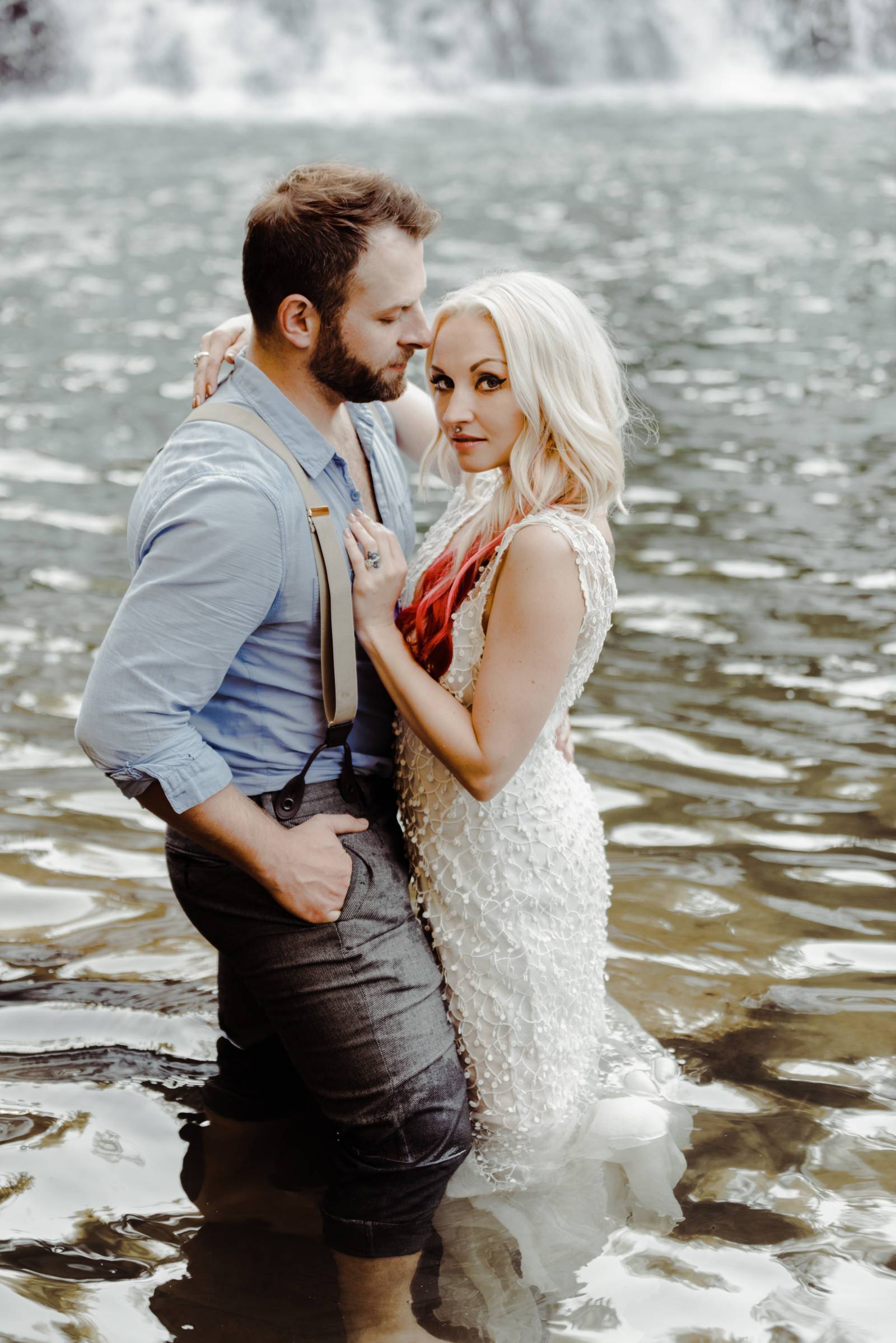 Amy: We started getting serious with the idea of our business about 5 years ago, and dove in full force about four and a half years ago. Over the course of that time we have evolved and grown- both personally and with our work. When we started out, the name And How! Imaging made total sense for us. We primarily focused on photographing vintage themed portraits, events, and car shows. Our work was very "retro" based. While we still love those things, we have grown into another direction- and it's only fitting that our name represents where we are now, and who we and our company have become. And that's sort of really, really exciting.
Amy: Let me tell you- deciding on a new name is hard!! We knew we wanted something that expressed ourselves, our philosophy, and the kind of clients we love to work with- adventurous, passionate, and wild at heart. We brainstormed for a long time, we wanted it to be a perfect fit. I (Amy here) have a huge love of classic literature, and a quote by Oscar Wilde came to me- "Be yourself. Everyone else is already taken." It was the perfect inspiration that represented those aspects we wanted to express. I brought the idea to Chuck, and we landed on Wilde Company. It's inspired by that quote, but also a play on words of the kinds of wild spirits we love to have in our company.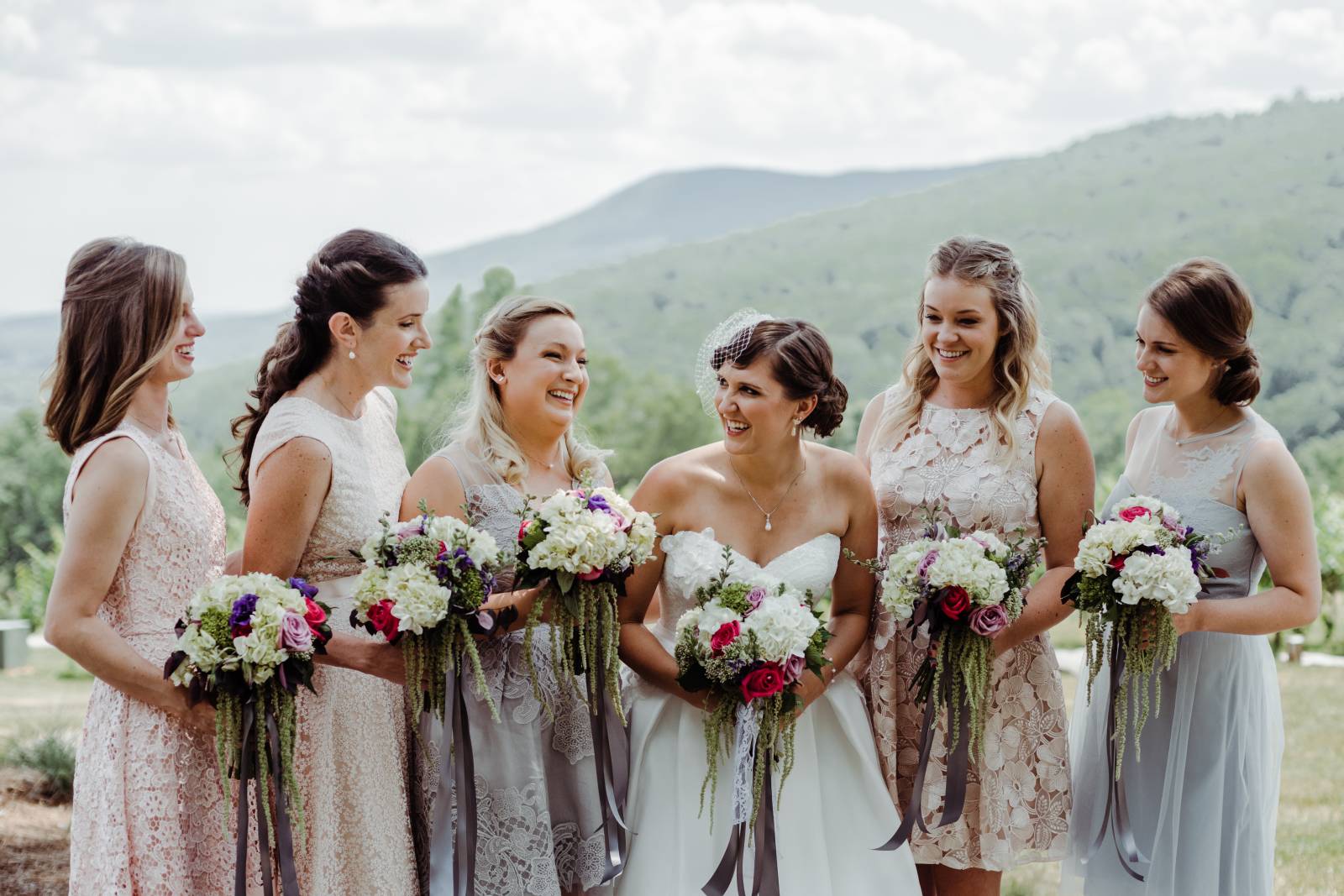 Amy: Thank you so much! We knew we wanted something clean, easy to navigate, and also have some subtle nature inspired elements. We were fortunate enough to meet Noelle Panepento while covering one of our favorite events, Wine On The Rails. She is incredibly talented, and worked with us to design our website exactly the way envisioned it.
Amy: The type of couple who is most likely to book with us are those looking for someone they can easily connect with, and not be afraid to really be themselves around. Also, the type of couple who really love and recognize the intrinsic value of having their wedding (and the journey surrounding it) captured in a beautiful and authentic way. We love these couples, and are so thankful for their trust in knowing we can do just this, and in whatever setting they may be in.
Amy: Continuing to grow, learn, and explore. At the end of every year we love to go back through our work and put together a "best of" blog post. It's so awesome to be reminded of all the amazing things we had the opportunity of experiencing, and the honor of witnessing. It is also a great way to see what we have learned, what we need to learn from, and how we have grown. We plan to do that again this year, and use those lessons and beautiful experiences as we dive into 2018!
Amy: We have learned quite a bit along our "re-branding journey"- ranging from the technical to the emotional. However, the biggest lesson we have learned is this: Don't be afraid to grow. Every morning when you wake up you have a fresh opportunity to take steps towards where you want your career, business, and most importantly, your life to be. Change can be scary, but it can also be beautiful.
Wow - I love what Amy said there - change can be scary, but it can also be beautiful. So very true and I can definitely relate with my new website as well! Thanks for sharing your rebranding journey with us, Amy! You can check out more of Amy + Chuck's work on their website Wilde-company.com and also be sure to check out their Instagram page!